There are certain skills all freelancers have in common, whatever kind of work they do. If you're considering taking the plunge into the world of self-employment, these are some of the qualities you'll need to make it as a freelancer.
1. Sales techniques
Whether you consider yourself a natural salesperson or not, the ability to sell is essential if you want to make money from your products or services. Developing effective sales techniques, such as building a rapport and communicating persuasively, will stand you in good stead for life as a freelancer.
2. The art of negotiation
Going hand in hand with sales skills is the ability to negotiate. You'll find that prospective clients or customers will often try to talk you down on price, or perhaps try to impose unrealistic deadlines or payment schedules, so it's important to be able to hold your own when you're negotiating your fees or the finer details of a new contract.
3. Project management
Whatever type of work you do, the nature of freelancing is that you'll usually be juggling several clients and projects at once. To ensure these all go smoothly, skills in project management are desirable. From the ability to liaise with clients or customers to make sure you have the information you need, when you need it, to the art of managing budgets and, more challengingly, managing clients' expectations, project management is something you'll become good at even if you aren't already.
4. Time management
Hand in hand with project management comes time management, an essential skill when you're working to several deadlines at any given time. Not only that, but at the same time as doing the actual work, you'll have to factor in time to answer emails, write proposals, send invoices and all the other admin that comes with running a business. Being able to manage your time effectively means you'll be able to deliver work on time, and hopefully without burning yourself out in the process.
5. Communication
As a freelancer, you're the face of your own business, so you need to be able to communicate in a professional manner that reflects well on you. That includes your telephone manner, your conduct and body language during face-to-face meetings, and your written communication in emails, instant messages and any other interaction you have with your customers.
6. Work ethic
Arguably one of the most important skills you'll be needing for freelance life is a strong work ethic and determination to succeed. Working for yourself can be a lonely business, and you have to be extremely motivated to get out of bed each day and get through your workload without the camaraderie of traditional office life or the routine of set working hours. Working from home takes particular discipline. Of course, even the most motivated of people can't be completely productive all the time, but a strong work ethic means you'll be able to work efficiently and produce great work for your clients day in, day out.
7. Web skills
Your customers need to be able to find and contact you online, so you need to have at least some basic web skills. As a minimum, you'll need a simple website and email address to get your business started, and you can find plenty of detailed guides to getting online here if you're not sure where to start.
Having got your own website up and running, you'll need to be able to keep it up to date, so if someone else has built it for you, make sure you understand how to make changes such as adding new pages, editing text or adding images. You'll also need to think about promoting yourself online, as this will be an invaluable source of prospective customers. Building up an understanding of various elements of online marketing, such as search engine optimisation (SEO), social media and online advertising, is great preparation for going freelance.
Think you've got the skills it takes to be a successful freelancer? There's lots more advice on starting and running your own freelance business here.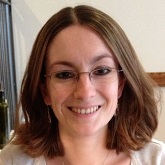 Rachel Ramsay is a freelance copywriter with a background in digital marketing. She's written copy for clients ranging from the United Nations World Food Programme to The North Face, and particularly enjoys working with lifestyle and travel brands. In her spare time, she volunteers for Guide Dogs and flies light aircraft and helicopters.
Read full profile