In the second part of this mini-series, I am going to take a look at the all-important brief, the roadmap for you, the copywriter, to follow to wordy excellence… 
Previously we considered the overall working relationship with our client, setting expectations, establishing modes of working together and how to solve problems when they do raise their plug ugly heads. If you'd like a recap, the article is right here…
Confused clients
Clients don't always know what they want or, at least, not specifically. Most will have goals such as increasing sales, gaining web traffic, improving brand awareness and so on, but they won't have much of an idea about how to get there or, more specifically, what copy they need to achieve their goals. 
So, what is a copywriter to do when they are unsure of the task set before them? Well, the answer is, ask questions.
Much of a copywriter's job isn't writing, but unearthing what is wanted by the client by working with them and asking them questions. A good way of doing this is by using a brief template which we can either fill in ourselves over the phone or ask our client to fill out in their own time. 
It is possible to find briefs online however, searches on Google are more likely to present you with pages selling underpants. With a little more digging you can find brief templates which are an excellent starting point but it's good to take such templates or advice and develop your own that suits your way of working. 
In this article I will outline the key parts that you need to include in a brief template that:
Doesn't scare off the client.
Clarifies all points of the project.
Is adaptable.
Elements of the brief template
Now, our client really doesn't want to be doing our work for us, which is fair. Present them with a multipage document to read and complete and they start questioning what they've hired us for. This is why, when developing our template, as with any copy, we need to remember who it is for. The brief should be (spot the mnemonic):
Brief: Should be as short as you can make it whilst still being useful.
Rigorous: Needs to get all the information we need.
Intuitive: It should be easy to fill in.
Explanatory: The client should know why they are answering these questions.
Focused: Remove any questions that are irrelevant to any specific client.
Building your brief template
So, we've taken a look at aspects we need to consider when developing our brief template, but how should it actually look and what should it include?
There are different ways to approach this. Some brief templates cover the nitty gritty first before asking more general questions about the client and their business. The alternative, which will be considered here, is to begin with an overview of the business and then drill down until we're dealing with the nuts and bolts of the project. This has several benefits including having contact details easily accessible at the top of the document but also easing the client into the process and leading them deeper into detail.
Section 1: Contact details
These are the very basics, who our client is.
Business name: Good to have this to hand just in case we forget.
Name of project contact: We usually have a contact whom we exclusively deal with in the business such as the copy editor. 
Business website: Means we can go and check out their current offerings for ourselves.
Contact Email address: Gives a direct line to the person we'll be working with.
Telephone number: A chance to speak more freely.
Office hours: Allows us to schedule our own working patterns around them.
Section 2: Business details
This section considers what the business or client is, giving us more of a background about what we're dealing with.
Business purpose: So what does the business actually do? Is it a service provider? What is the service it provides etc.
Brand tagline or motto: Not everyone will have one of these but if they do it gives you another indication of how they perceive themselves.
Brand image in five words: This lets us know just what sort of character our client wants to project which is a golden piece of information when it comes to writing copy.
Customers reasons for buying: Is it rock bottom prices? The only place that provides specific goods within a ten thousand mile radius? These are all things that we need to know.
Customers reasons for not buying: As important, we need to know what is preventing customers from buying. Are there better deals out there? Is the client's premises in an undesirable part of town, or up a mountain?
Unique Selling Point (USP): What is the one thing that makes our client stand out and more desirable than their competitors? Is it their location? Their experience? The quality of their product?
Awards and accolades: Any professional accreditations that let their customers know that they have been reviewed by their peers and were seen to be excellent.
Notable customers: Does the queen shop at our client's sausage roll stand? Do astronauts wear our client's socks, as in the socks that they produce and not their personal socks from home…
Section 3: Your customers
This section tends to be the hardest for clients to deal with as they like to think that everyone everywhere is a potential customer so narrowing it down seems daft, however, we know that we need to write for a specific demographic otherwise our copy becomes bland, vague and ineffective. Here, we need to find out who our client's typical customer is, because that is who we are talking to. Of course, if this is a project to target a whole new demographic, then ask the client to fill in this part with that in mind.
Customer age: Naturally, we speak to different generations in different ways so this is essential in working out just how we are going to communicate with the reader.
Customer gender: Gender too has an impact on ways the reader likes to engage and how they might like to be addressed.
Customer income: This helps us to hit the balance between bargain and quality. A potential customer with a high income is more likely to be won over by promises of prestige and exclusivity whereas lower income customers will be more driven to buy by ideas of good value for money.
Customer education level: This, like age and gender, helps us to establish a suitable vocabulary and establish the type of language our client's customers will connect with.
Customer location: A rather obvious one though often overlooked, it is important to know where the ideal customer lives both geographically, i.e. within walking distance, and the Socioeconomic standard of the neighbourhood or region.
Customer reading material: What sort of thing does the client's ideal customer read? If it's the broadsheets, biographies and classics, we need to adopt such language and have a more refined structure to our argument to buy (or whatever the call to action is). If they like reading light fantasy with a touch of humour then we can include a dash of hilarity in our copy.
Section 4: Project objectives
This is where we start getting down to brass tacks and finding out what the client really wants from us.
Marketing objectives: How does this piece of copy fit into the overall marketing plan? Is it designed to connect with just part of the customer demographic? Is it the front page of the website which will have to explain who they are and what they do in the language we established in the previous section.
Copy objectives: What do we want this copy to do? It can just be informational, for example, but it could also be to improve brand awareness, increase sales, clarify misunderstood ideas about the business, or bring older copy in line with their current branding goals.
Key message: What does our client want the reader or customer to remember most after reading this copy? Low prices? A yummy loving feeling in their tummy?
Call to action: The all important call to action is the conversion point, the point at which we know if this copy has been a success and that can be to sign up to something, call a number, or share a post.
Tone of the piece: Does the client want this piece to be fun, exciting, sad, miserable, critical, informative…. This has to fit with the brand voice too, so even if they say to make it fun, if you're writing advertising for a funeral home, remember that their view of "Fun" is probably very moderate.
Specifics of product or service to be included: Are there any aspects that the client really wants to push in this piece.
Aspects to be excluded: Likewise, is there anything they want to keep out of the piece? This could be older information, aspects of the product or service that were deemed to be undesirable or anything else that isn't going to help our argument to convert.
Word count: Very important, how much space do we have to fill with our scintillating copy? This will define the pace at which we can put forth our reasons for the client's customer to complete that call to action.
Keywords: This is for online copy where the client wants to increase their exposure using Search Engine Optimisation (SEO). As copywriters, it isn't up to us to define such keywords, but it's always pretty easy to slip them in, as long as they aren't too awkward.
Further notes: This gives the client a chance to add anything else they'd like regarding the project.
Section 5: Deliverables
And the final part, deliverables. This is more housekeeping than the other sections though just as important as it sets those expectations.
Deadline for the first draft: This is when our nearly completed copy lands on their desk for them to check out. It also gives us a chance to negotiate if there is a clash of calendars.
Deadline for final piece: This is where we smugly send the final piece over, rubbing our hands together with glee and reveling in the fact that we don't ever have to write about underpants again.
Preferred format: Most clients prefer documents to be sent in Word format but it is always worth checking. Also, they may have an in-house style sheet which tells you about the format, structure and how they prefer you to use certain punctuation.
Conclusion
So, in this article I've taken a look at just how you, as a copywriter, can put together your own brief template. Of course, this isn't the only way to work with clients, some copywriters can simply interview their client, take a few notes and create something perfect, however, as a starting point it is good to try and cover these areas. With more practice you'll be able to streamline the process of acquiring the brief. Also, much of the previous example of things to include in the template might not apply if you are working with a repeat client, or you are already familiar with their work.
Though this article is aimed at copywriters, it is transferable. If you want to write copy, in-house, these are the sorts of questions that you need to answer so that you not only know what you are writing, but why you are writing it. If you can't find a good reason for writing the piece, then it might not need to be written and it could be that your marketing objectives can be met in other ways… Of course, this is poor advice from the perspective of a copywriter, so I'll finish with this: Good copy is hard to come by, but by developing a good working relationship between copywriter and client and being clear about what is expected from each party, you can develop powerful and effective copy.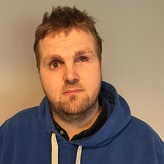 Oliver Kennett is an author and freelance copywriter living in Bristol. A graduate in both law and engineering, he enjoys exploring science, technology and social impact through his writing. As well as clients in the technology, tourism, legal and lifestyle sectors, he has written extensively for charity. In his spare time he writes short stories and novels for children and adults in the horror, sci-fi, fantasy and humour genres.
Read full profile