E-commerce remains a growth market, with online sales worldwide growing by around 14% in 2019.
Though growth has slowed slightly, online sales will continue to grow for some years to come, so for any business owner, or anyone considering starting a new business, the internet is likely to be key when planning a strategy.
Selling a product or service online gives you access to a potential market far greater than is possible to reach via physical locations like retail stores.
You can compete with bigger brands without spending a fortune or find a niche that is currently under-served online, and use available tools to track and measure your efforts and use data to maximise your performance.
In this article, I'll look at some e-commerce ideas to make you money, which products are best to sell online, as well as some service based ideas.
Some will depend on whether you have the necessary skills and talent, but many of these startup ideas are suitable for anyone with the motivation to carry them out.
Before you start to sell your products or offer your services online, you'll need to create a website. This guide to creating your own e-commerce site will take you through the basics of setting up online and starting to drive traffic to your business.
What should you look for in an online business?
When looking for a business to start, it's important they fit most of the following criteria:
Market growth. Unless your product is totally new and original then there'll be some data on current market trends. Look for products where sales are growing.
Google Trends data. This may not work for all products as some niches may have relatively low search volume (but may still be profitable) but Google Trends and keyword research tools can give you an idea of online demand for products.
Sales on popular marketplaces. Looking at sales data on Amazon and eBay, as well as sites like Etsy can also help you to get an idea of the market size and demand.
An online audience for the product. Are people talking about the product, or perhaps the issues it solves online? By looking at blogs and social media you can gauge the demand.
A clear niche. It's hard to be original, but if your product fits a niche which still has room for growth, or you can address a problem in a different way, then your product or service has a better chance.
The right business model. Do you want to be an online retailer, selling on demand, or perhaps use a different model such as subscription to give you a more predictable income? Is there a ready made platform for your products or services that you can use? It's important to think about the model that works for you and the services you intend to market.
E-commerce startup ideas
These e-commerce ideas can all be started with relatively small budgets, and can also be set up quickly. What's needed is the creative talent and hard work to make them a success. So, what is the best product to sell online? Let's explore some options…
1. T-shirts
This isn't a new idea, and it's a market with plenty of competition, but also one that can be set up quickly and easily.
The key here is to find a niche with your t-shirts, perhaps through interesting designs or slogans. If you have the ideas or design skills, then the next step is to find a supplier for your t-shirts. There are a couple of options here:
Source plain t-shirts, add your own designs and patterns and sell through your own channels.
Use a site like Spreadshirt where you can upload your designs to have them printed. You can then sell them on the site's marketplace or create your own customised t-shirt store using their platform.
Benefits:
It's very cheap and easy to start a t-shirt store. Your t-shirt designs can be sold through your own site, marketplaces like eBay and Amazon, or specialist platforms such as Spreadshirt.
T-shirts can be bought cheaply (though quality has to be a consideration) and you're adding value through your own design, so the profit margins can be high.
Challenges:
This is a market with lots of competition so it can be difficult to stand out from the crowd. It's also an area where great design or slogan ideas are essential to build a market.
Also applicable to:
This would work for other types of clothing such as sweatshirts and hats, and also stationery items like mouse mats.
2. Pet products
People like to treat their pets and businesses selling to pet owners is a growth area. In particular high end 'quality' pet food and organic food are growing rapidly and are set to continue growing in 2020.
Pet owners are paying more attention to the quality of dog food and treats. Some are using raw food diets, while others look to move away from mass market pet food and give their pets something of higher quality.
Online, there is potential to service this market, selling organic or generally higher quality food and treats.
One possible idea in this area is the subscription box. There are already companies selling monthly boxes for dogs and cats, and there's still plenty of room in the market.
To get set up, it's a case of doing your research, finding your supply chain and creating your site (or using existing marketplaces to get started).
Benefits:
It's a growing market, and as pet owners are prepared to pay for quality products the profit margins can be very good. In addition, if you choose a subscription model it can deliver a regular and predictable income.
Challenges:
There is some competition already, and you'll have to work hard on site content and marketing to convince pet owners that your products are right for their pets. Subscription models deliver benefits, but it can be harder to get shoppers over the hurdle of subscribing in the first place. Plus, it's an area that will likely require you to become experts in the field of pet food, something that you might need to invest some time into (if you're not already in the industry). 
Also applicable to:
Food, organic food boxes, hard to get ingredients and alcohol and coffee. Some of these areas are well serviced online already but it's often possible to find a niche that works.
3. Selling handmade goods
If you have the talent for this, and have perhaps been making items at home for a while, why not turn it into a business? The crafts market is worth £3.4bn in the UK, and there are lots of handmade goods that could work online – jewellery, candles, soaps, clothes and more.
You can create your own site to sell these, and there are plenty of existing marketplaces for these products. Etsy is an obvious one, but crafts also do very well via eBay.
Benefits:
Materials are often cheap, and you're adding value with your own talent and creativity. People are prepared to pay a premium for quality goods so you can make good profits with handmade goods.
Challenges:
Getting started is always a challenge. Also, if your products are time-consuming to create, your growth and income may be limited by how many you can produce for sale.
4. Selling e-books
If you can write well and have some great ideas or useful knowledge to share, then selling books online is one way to bypass publishers and potentially make money.
This requires the time to research and write your e-book, but also to market it on various online marketplaces. Amazon is one obvious place to sell books, but there are other options.
It also helps if you have an existing audience for your e-book, perhaps a regular blog or a social media following. This gives your book a better chance of being found by a wider audience.
Benefits:
If you have the talent or expertise, then this can be a way to reach an audience without needing to go through publishers. It also means that you keep all of the profits.
Challenges:
Without an audience, building awareness of your e-book and persuading people to buy it can be difficult. There are a lot of self published books out there so it can be hard to cut through the crowd.
5. Online tutoring
If you have academic expertise and qualifications, then you can share this knowledge online. For students looking for extra help before exams, private tutoring online can be much more convenient and cost-effective than the offline equivalent.
This could be done through your own website or via one of the many online tutoring platforms which connect students and tutors. With the right expertise it's possible to earn £20 per hour or more through private tutoring. It's also a market that is predicted to grow in 2020.
Benefits:
This can be done via online meeting apps like Google Hangouts, and is cheap and efficient to offer. With no need to travel to student's homes, tutors can conduct more lessons.
Challenges:
This requires the right expertise and qualifications, and an educational niche which needs to be filled. It can also be seasonal, so expect busy times in the run up to exams and relatively quiet periods during school and college holidays.
Also applicable to:
Anyone with expertise to share online. This may be things like life coaches, fitness advice or advice on different aspects of online marketing.
In summary
For all of these business ideas, the common factor is the need to find a niche and a market that still has room for growth. There's a lot of competition online so it's important that your product or service is in demand and your startup idea has a chance of working.
You'll also need to have the right talent, knowledge and enthusiasm to make your business a success.
I've listed five possible e-commerce ideas here, but these five ideas can work equally well with other products and services. All of these can be started quickly and many require very little initial outlay. While a dedicated website will always help your new online business grow, for some of the ideas, there are additional online platforms already out there that will help you to find a market for your products or services.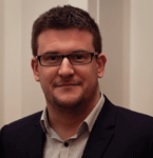 Graham Charlton is Editor in Chief at behavioural marketing company SaleCycle. He has previously worked for Econsultancy and Search Engine Watch, and has written several best practice guides on e-commerce and digital marketing. Follow him on Twitter
Read full profile