Getting paid to sit on social media all day: sounds too good to be true, doesn't it? Well, such careers really do exist. Social media is big business, and with many companies wanting to get in on the act without having the knowledge to make a success of it, it often falls to social media experts to help them make the most of this powerful marketing opportunity.
Whether it's Facebook, Twitter, Instagram, LinkedIn, Snapchat or YouTube, or even something more niche, the work of a social media marketer involves helping employers or clients build a strong presence on their chosen networks. If you choose this career path, you'll become the voice of a brand (or brands) – a big responsibility, but a rewarding way to make a living.
Today, I'm looking at what you need to do to get started in a social media career.
Career options in social media
Getting into a social media career usually means starting in a junior role and working your way up through executive, manager and then director level. As with other digital marketing roles, there are several different ways of working to choose from, and many social media marketers end up doing all of them throughout the course of their careers. These are:
In-house – this means a full-time job for one business, so you'll spend your days immersed in social media for your employer, building up specialist knowledge for one market sector.
Agency – if you don't fancy spending all your time doing social media for one organisation, an alternative full-time job is working for a digital marketing agency. This will give you access to a variety of clients, which is a great way to build up experience and work with bigger clients than you might otherwise have been able to gain if you were freelance.
Freelance – like working in an agency, with multiple clients, but on your own. (Take a look at this advice on freelancing for more information about going down the self-employed route.)
You may wish to specialise in a particular sector based on your own interests – lifestyle or finance, for example – but if you do, you'll need to be careful to avoid conflicts of interests between clients.
Daily life in social media
Your day-to-day tasks as a social media marketer will, of course, see you spending lots of time on Facebook, Twitter, Instagram or whatever other platforms your employer or client is on. You might be running with established accounts or building new ones from scratch.
You'll spend time coming up with ideas, writing and scheduling posts across multiple channels, and figuring out ways to build follower counts (researching high-performing hashtags or working with influencers, for instance). You'll constantly be monitoring mentions and either responding to people or engaging in other ways, such as 'liking' or retweeting posts or getting involved in online discussions.
Depending on how senior you are, you'll likely play a part at a strategy level, as defining a social media strategy is vital to a successful online presence. On top of that, you'll likely be writing reports and attending client meetings.
You'll also be scanning what's happening on social media ready to jump on anything relevant to your client or employer – time is of the essence on social networks. You might be responsible for running ads, and you'll definitely be devoting plenty of time to monitoring engagement metrics to spot what's working and what might need a different approach.
There might be an element of crisis management, whether it's low key (such as someone tweeting a negative review, for example) or every social media marketer's worst nightmare – a full scale social media faux pas.
On that note, it's also worth being aware of the fact that in social media, your working hours are unlikely to be limited to just 9am to 5pm. People are on social media 24/7, so although posts can be scheduled, working in social media often means working unsociable hours to make sure comments are responded to quickly and issues are picked up on.
What knowledge and skills do you need for social media?
Knowledge of the ins and outs of the various social networks (and, by extension, strong IT skills) won't be the only thing you'll need to succeed in a social media career. You'll need excellent English skills – not just impeccable spelling and grammar, but the ability to communicate effectively with different audiences. You'll need to know the company or client you're working for inside out, and be able to take on different styles and tones of voice to match whichever brand you're working on.
You'll have to have meticulous attention to detail, as well as being able to see the bigger picture – setting the overarching strategy is just as important as the finer details when it comes to social media marketing. You'll need a good understanding of the workings of a business and the kinds of commercial pressures companies are under; justifying return on investment isn't always easy in social media, but it's something that you'll be required to do by demonstrating the value of the results you've achieved.
Social media algorithm changes can mean that strategies that work one week may not work the next, so you need to be adaptable. You'll also need to be analytical, as a big part of working in social media is understanding and interpreting performance metrics and what they mean for the business. Problem-solving skills are essential in an industry in which unexpected change is par for the course.
Project and time management skills will come in handy, particularly if you're working in an agency or freelance role and having to juggle multiple clients. You may find yourself up against clients or employers who expect overnight results, so you'll also find it useful if you develop the ability to manage expectations.
Complementing your social media know-how, it's useful to have knowledge of other areas of digital marketing, such as:
Content creation – you'll be needing strong content to promote on social media, so gain an understanding of what kinds of content might be effective for your audience and how to go about creating it.
Video – video is huge on social media, so learning how to create good video content would add a powerful string to your bow.
PR – PR and social media go hand in hand, so brush up on what's involved in running a PR campaign and you'll pick up some interesting insights and ideas that you can use in your work in social media.
Social media qualifications
The best way to gain social media knowledge is by getting to grips with a variety of platforms 'on the job', but if you're new to social media for business, there are plenty of courses out there to help you learn the basics. These include:
How to build experience
You need to be able to demonstrate your social media experience in order to get a job or secure client work, and having some big metrics to shout about will stand you in good stead. You can start building experience by:
Running your own social channels – making a success of your own social media channels is a great start. Build your personal brand online as a way of showing potential employers or clients that you know what you're doing on social media.
Doing social media for friends and family – do any of your friends or relatives have businesses that need some low-cost (or even free) social media marketing? This is your chance to learn, improve and hopefully gain some concrete results you can mention when pitching to clients or applying for jobs.
Doing social media for charities – are there any cash-strapped local charities to which you could offer your social marketing services on a voluntary basis?
Social networks are constantly implementing new features, and new platforms spring up all the time. It doesn't matter how experienced you are – to stay relevant it's important to keep abreast of changes in this fast-paced industry. Here are some blogs to help you do that:
It's also worth keeping an eye out for social media conferences, as these are a great place to learn from the experts and do some networking. UK-based social media conferences include:
How to find a job in social media
Search "social media" on job search sites such as LinkedIn Jobs and Indeed and you'll find plenty of social media marketing roles. There are also more specialist digital marketing job sites where you might find something suitable, such as Econsultancy and Only Digital Jobs.
Is social media the right career for you?
If you thrive on the challenge of working in a fast-paced industry where you can't take anything for granted, and you don't mind working odd hours, social media might be just the career for you. While there's more to it than simply sitting around on Facebook all day, it's a fun and rewarding career that's ideally suited to someone who's very motivated by getting great results. Those engagement metrics are highly addictive…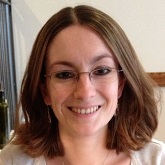 Rachel Ramsay is a freelance copywriter with a background in digital marketing. She's written copy for clients ranging from the United Nations World Food Programme to The North Face, and particularly enjoys working with lifestyle and travel brands. In her spare time, she volunteers for Guide Dogs and flies light aircraft and helicopters.
Read full profile