When you're running a charity, funds are tight.
Every penny you spend on your staff, your premises, and your marketing is money that could be going to a worthwhile cause.
So if some companies are willing to give you a helping hand, you should take it.
Plenty of big businesses offer sizeable discounts and freebies on their services to help the greater good.
Sometimes it's kindness, and sometimes it's publicity. But no matter what their reasons are, the result is the same. With discounts on powerful marketing tools like these, you'll be able to attract more visitors, generate more awareness, and raise more funds. (And you'll also have more of your own time, budget, and labour to devote to keeping up the valuable work you set out to do when you created your non-profit.)
Not sure where to start? I've got a few good ideas.
Here are five of the best online marketing tools that come with good discounts for charities and non-profits:
1. Hootsuite (social media management)
If you're marketing a non-profit or a charity on a small budget – or any kind of business on a small budget – one of the best places to see cheap and fast results is through social media.
But it's not enough to just make connections and start posting.
You need to be able to find the right people and conversations, choose the best content and messages, and then track and measure your success.
(And hopefully, limit the time you spend doing it.)
Hootsuite is an in-depth tool that's focused on helping you get more out of your social media activity. You'll be able to:
Schedule hundreds of posts ahead of time – so your charity can stay active while you and your team are busy with other important work
Find and curate new content on the fly – you can save content and schedule posts while you browse, or you can upload content to a cloud storage space that the rest of your team can access later
Track, report, and analyse your social activity – see which posts are getting the most engagement (and when), and track your team's response rates to queries, questions, and feedback online.
What's the discount?
Through Hootsuite's HootGiving programme, charities and non-profits can get up to 50% off the price on their social media management packages – which would normally start at £25 per month for a single user, or £99 per month for a team package with up to three users.
How do I get started?
You can fill out an online form to apply for their discounted service here.
You'll also need to provide some details about your charity or non-profit – including your status as a registered Community Interest Company (CIC) in the UK.
2. Moz Pro (search engine optimisation)
SEO can be confusing at the best of times.
And when your team is channelling all of its time into your organisation's own work, you're better off letting a specialised SEO tool lead you to some quick and easy results.
Moz is one of the most well-regarded tools and learning resources for everything SEO. With their all-in-one Moz Pro package, you'll be able to:
Research relevant keywords to find the best ones to target – with their Keyword Explorer tool, you can see search volumes, difficulty rankings, and click-through rates for each different search term
Track your website (and others) to see exactly how you rank in the search results page for each individual keyword
Detect and fix SEO problems on your site – with the Moz Site Crawler, you can scan through your website to identify weaknesses and follow simple recommendations
Understand the links pointing to your site – their authority, their quality, and how much they're helping or hurting you.
What's the discount?
The lowest tier of Moz Pro would usually cost around £75 per month (or £60 a month if you choose to pay annually).
But with their non-profit discount, you can get a whopping 75% off the listed subscription price.
How do I get started?
Once you've signed up for the free trial of Moz Pro, you can complete their non-profit application form and email the form into [email protected].
Along with the form, you'll also need to send in some proof that you're a government-recognised charity or non-profit.
And while they haven't specified what kind of proof they'll accept for charities outside of the US, you'll probably want to look into getting a charity registration certificate from the UK government.
3. Mailchimp (email marketing)
As a charity, you need to make people take action – but there's not always a clear benefit involved for the people you're trying to target.
That's why non-profits love direct marketing methods like emails and landing pages.
With a carefully constructed email campaign, you can get your important messages straight to the people who can help your cause. And with a powerful tool like Mailchimp, you'll be able to:
Create professional, attractive emails using a simple drag-and-drop interface
Set up automated campaigns that keep working without you – like a series of welcome messages for new subscribers, or a targeted fundraising drive that sends reminders at crucial times
Collect valuable data about your subscribers with templates for landing pages and sign-up forms
Get deep insights and reports around the performance of your email campaigns – with A/B testing, recorded click-through rates, and more.
What's the discount?
Mailchimp's pricing varies, depending on the size of your email list and the number of messages you need to send each month.
There's a completely free package that's limited by the number of subscribers, emails, and level of customer support – and the lowest tier of pricing with unlimited use starts at around £8 a month.
For non-profits and charities, Mailchimp offers a 15% discount on their core services (and there's a further small discount if you activate their two-step authentication security measure).
How do I get started?
Unlike some of the other marketing tools listed here, MailChimp won't always need official documentation to prove your eligibility:
After you've signed up for a MailChimp account, choose the 'Billing' option on their contact form, and select 'Non-Profit Discount Requests' from the drop-down menu.
For a charity or non-profit in the UK, you'll just need to give them a link to your website (where it should be 'extremely obvious' that you're a non-profit), and they'll be able to verify your status and apply the discount.
4. Canva (visual content)
With so many online marketing channels available (social media, email campaigns, landing pages, and your own website), it's important to have the right tools to help you create supporting content easily and quickly.
You need to get the right messages to the right people at the right time.
But you also need to do everything you can to make those messages as attractive as possible.
With a simple and easy to use platform like Canva, you'll be able to:
Design attractive infographics, graphs, and charts around your chosen topics – to educate, inspire, and motivate your target audience
Build multiple versions of the same designs that fit the right dimensions for each different social media platform
Use powerful photo editing tools to create shareable content for your social media accounts
Create your own custom brand kit – to help your team keep a consistent look across every bit of content you share.
And the best part?
You really don't need any graphic design skills at all. There are countless templates, icons, fonts, and layouts all ready for you to borrow, twist, tweak, and improve as much as you like.
There's a simple drag-and-drop interface, and all of your changes can be made and saved on the fly.
What's the discount?
Canva's basic package is free, although it is limited in terms of personal storage and access to free templates. (And you won't get useful features like the custom brand kit or priority custom support)
But if you're a non-profit or a charity, you can get Canva's unlimited premium packages completely free for one team of up to 10 members.
How do I get started?
First, you'll need to sign up for a Canva account.
You'll then need to fill out their application form, and show some proof of your non-profit status.
(In the UK, this means a Charity Registration Number from the Charity Commission, or a CIC Registration Number from the CIC Regulator.)
Once they've verified your status and applied your discount, you'll get full access to their premium subscription for free.
5. Google Ad Grants (free online advertising)
Advertising online can be hugely effective.
But if you're not an expert, it can also be hugely wasteful.
It usually takes a lot of experience, practice, and several rounds of testing and monitoring before you start to see an online ad campaign that gets good results.
And that kind of disposable budget just isn't usually available to charities and non-profits.
Luckily, Google is offering non-profit organisations a significant budget to use on their advertising service.
With a Google Ad Grant, you'll be able to:
Place text-based adverts that will appear on the Google search results page
Get a convenient SEO shortcut to attract more visitors – your adverts will appear just below the usual set of adverts you see at the top of the first results page
Target specific keywords of your choosing (with a maximum cost-per-click (CPC) of around £1.50).
What's the discount?
If you're eligible for the Google Ad Grants, you'll be able to get an advertising budget worth around £7,500 per month – completely free.
You'll also get access to all of the usual guidance and tools that a Google Ads or AdWords Express user would get. So if you're totally new to online advertising, you'll get the help you need to see results as soon as possible.
How do I get started?
First, you'll need to check that your organisation is eligible for the scheme.
Next, you can sign up for a Google for Non-Profits account, and choose the best Google Ad Grants programme for what you need.
(AdWords Express is the fastest and easiest to use – but Google Ads can give you the highest level of control over the details of your ad campaigns.)
And finally, you'll need to submit your account to be reviewed and approved by Google before you can start using your free budget.
Still hungry for more discounts?
I've covered some of the most useful and powerful online marketing tools around.
But there are still plenty of other areas where your non-profit organisation can get discounts.
You could try looking at:
Workplace by Facebook (free premium services for non-profits) – for internal comms and collaboration, as well as collaboration with other external companies
Salesforce (10 free subscriptions for eligible organisations) – a CRM tool that covers programme management, fundraising, and engagement
Xero (a 25% discount on subscriptions) – specialised cloud-based accounting software that integrates with a huge number of third-party apps.
And if you're looking for more useful tips on managing and marketing a charity or a non-profit, be sure to check out these other helpful guides in Advertising and Charities.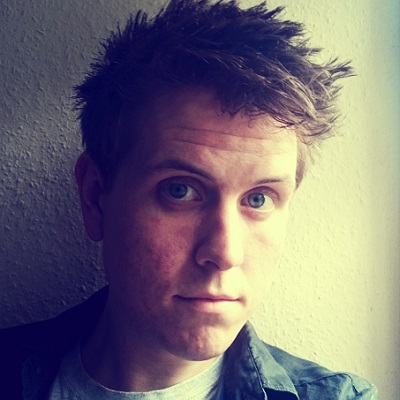 Ed Palmer is a freelance copywriter at Keep This Copy. He's spent more than five years helping businesses look good and sell more stuff – writing for and about almost every business and industry there is.
Read full profile