Blogging is widely accepted to be a virtual necessity for businesses and brands today, and even small local companies, start-ups and sole traders are advised to consider setting up a blog as part of their content marketing strategy. 
However, even if you are already convinced of the benefits of blogging for business and are keen to get started with your own branded blog, it is important to consider how and why you intend to maintain your blog for the long term, to keep it fresh, active and working in your favour.
Coming up with a continual stream of ideas and topics for blogs, executing them and providing content that customers and followers want to read can be a real challenge, even for marketing professionals and full-time bloggers.
Add in the day-to-day challenges of running an SME and taking care of all of the other things required to keep a business afloat, and it is no wonder so many business blogs are abandoned or neglected after the first few months.
Thinking long term, developing a strategy for your blog and keeping the momentum going are all things that you need to factor in from the get-go, and in this article I will explain why you need to think long term before starting a blog for your business, and share some advice on how to do it.
The value of blogging for businesses
Let's look first at why businesses are encouraged to blog, and the benefits that SMEs and local businesses can reap from blogging.
First of all, keeping a blog is great for enhancing your main website's SEO, and can help to ensure that your company is found more easily in search engine results, bringing traffic to your website.
Linking your blog posts to your social media accounts and promoting your new posts externally also helps to get your name out there and again, encourages visitors and potential buyers to check out your offerings.
Blogs can also provide huge value for your readers too, and if your content provides them with information that is useful, not available elsewhere, or presented in a particularly easy to digest format, it can help to establish you as an authority in your field. This in turn helps to enhance your business's wider online collateral, and ensures that prospects think of your brand or business first when they need to buy goods or services of the type that you offer.
Blog content that is entertaining, novel, interesting or otherwise likely to appeal to a wide range of people is highly sharable too, which can help to ensure that your customers and prospects spread the word about you to their family and friends.
They can also help to start a real-world conversation, and encourage interaction between the brand and its prospects, both online and in your physical store (if you have one) too. Personalising the business and putting a human face on it via a blog is one of the best ways to engage prospects and build brand loyalty, helping to incentivise long-term relationships with your shoppers.
Blogs also provide you with an opportunity to tackle questions or cover topics that aren't covered on or perhaps aren't appropriate for your main website, and provide a lot of leeway in terms of the types of content that you write about and how you present them.
Setting up and maintaining a blog for the long term also helps to reassure prospects that your business is committed, in it for the long haul, and reliable – businesses that have maintained a blog for a reasonable period of time tend to hold more plausibility for shoppers, and demonstrate consistency and a level of stability that in turn, incentivises sales.
Blogs are also great for developing incoming links from other online portals, and linking through to individual pages or products on your website to provide a gentle nudge to shoppers who have been primed via the blog's content to make a purchase. They also give you a chance to share exclusive offers and discounts, which again, boosts sales but also ensures that your readers check back in regularly to see what's new on your blog in the future too.
Finally, blog engagement provides a valuable opportunity for your business to gather customer feedback, try out new approaches, promotions or product lines, and open a conversation with prospects about what they want and how you can provide it.
These are just a few of the benefits that can be reaped by businesses that blog – but if your blog isn't maintained for the long term, or you abandon it early on in its life, it will provide little to no value for your business, even if the posts that you have already made are excellent and highly effective.

Why do so many SMEs neglect their blogs after the first few months?
Given the numerous benefits that blogging can provide for businesses, it is understandable that most SME owners rush to get a blog set up along with their website's launch, or as soon as possible afterwards once the business is up and running.
However, to benefit from your business blog you need to do more than simply pay it lip service – blogging can be challenging and time consuming, and is often one of the first things to be neglected when the business is busy or facing challenges.
Blog abandonment is common across blogs of all types, but a particular problem within SMEs – and the various reasons behind why so many SMEs neglect or abandon their blogs in the first few months are numerous.
First of all, blogging is undeniably time-consuming. According to a survey conducted by Orbit, it takes over three hours for most bloggers to write a single blog post, and that doesn't necessarily factor in the additional time taken to brainstorm topic ideas, and plan the post's structure and content. This is time that many SME owners simply find hard to make, particularly when you take into account the need to continually dedicate time to doing so on an ongoing basis.
For SME owners that aren't reasonably competent writers and that have little or no experience of blogging or creating similar forms of content, the idea of sitting down to write one single blog post can feel like scaling a mountain, which in turn often leads to blog neglect.
It would be hard to overstate just how challenging it can be for bloggers to continually come up with new topics and subject areas to cover within their blogs too, even for those who are highly creative and very enthused about doing so. This is perhaps one of the most common causes of blog abandonment for SMEs.
Another aspect of business blogging that can serve to discourage SME owners is the fact that blogging can be quite lonely during the first few months, or even longer.
Business owners often begin blogs having had all of the benefits of doing so drummed into them, and expect those rewards (such as a spike in website traffic, lots of shares, and achieving immediate engagement from prospects) to become evident almost instantly.
However, this rarely happens quickly in reality, and many SMEs will spend their first year or more of blogging feeling as if they are writing or creating content that nobody is finding or reading, which is of course a huge disincentive to continue.
The blogs ranked in the Technorati Top 100 list had an average age of 33.8 months, indicating that it takes well over two years for a blog to be likely to become hugely successful, and even then this is of course by no means a given.
This poll by Small Business Trends indicates that of the total number of votes received to date, just 28% of respondents stated that they had never abandoned a business blog, and the most voted-for causes of blog abandonment were cited as lack of time (21% of respondents), writer's block (16% of respondents) and a lack of results from blogging (11% of respondents).
Simply setting up a blog, banging out a few posts to get it started and then hoping that the blog will take off and provide the momentum you need to continue rarely pays off – but by having a long-term plan for your blog, you can help to avoid blogger burnout and the urge to neglect or abandon your blog before it even gets going.
How to develop a long-term plan and avoid blogging burnout
If you are keen to avoid losing the momentum to keep blogging and wish to ensure that your blog serves your business to best effect, you need to have a long-term plan to make it happen.
Having a plan to follow and refer back to later on as needed can help you to mitigate and counteract the most common causes of blog abandonment, and ensure that you give your blog the chance to grow and thrive, providing value for both you and your readers.
Next, I'll explain the factors you need to think about when developing a long-term plan for your business blog, and how they can help you to maintain the momentum and enthusiasm you need to continue blogging effectively.
Determining your blog's direction
First of all, you need to get it clear in your mind (and down on paper as part of your long-term blogging plan) what you want your blog to achieve for you and your business.
As I mentioned earlier on, there are lots of benefits that a successful blog can reap over time, but if you can narrow down your key goals to just one or two of them and concentrate on creating blog content that supports this endeavour, this will provide you with direction and a starting point from which to develop content and refer back to later on.
Whether you wish to increase website traffic, raise brand awareness or get people talking, keeping your goal in mind helps you to achieve it.
Reviewing and revising your goals
Schedule in regular reviews of your blog, in terms of how well your content is serving your end goal, and how appropriate that end goal is to supporting your business.
If the type or format of the content you are posting isn't helping you to achieve your aims, you may wish to think again and find more appropriate approaches instead. If you find that your main goal is no longer relevant, or that a different goal would serve you better later on, scheduling in regular reviews of your blog can help you to determine this, and establish the best way to proceed from there.
Setting a posting schedule
For a blog to perform well, bring in traffic and keep readers checking back to see new posts, you have to post to it regularly. If you only post to your blog once in a blue moon or go through cycles of posting erratically and then neglecting your blog for several weeks or months at a time, readers won't stick with you. You will also lose the benefit that comes from providing reliably regular streams of new content, and the added advantage this can provide in terms of customer perception of your business and brand.
This means that to give yourself the best chance of keeping your blog maintained for the long term, you need to set – and stick by – a posting schedule. How often you should add a new post to your blog is the topic of much discussion amongst marketing professionals, and the sweet spot in terms of post frequency will vary depending on your niche, content types, and audience demographics.
If you post too infrequently, readers won't keep checking back – but if you post too often (particularly if you promote your blogs on social media, in mail shots and by other methods) you may lose followers who feel as if they are being bombarded by new post alerts, or who are fed up of continually seeing your company name in their social media feeds.
Additionally, if you post a large number of blog posts in quick succession, the impact of each of them will be weakened, as will the performance of each post. Great content or important information runs the risk of getting lost, and maintaining quality, consistency and relevancy across a large volume of posts created at the same time can be difficult.
By setting yourself a posting schedule and timetabling the space to complete each blog post into your own working week, you can get into a routine with your blog which will help to ensure that you post to it at the optimum frequency you have determined, and get yourself in the right mindset to do so.
This doesn't of course mean that you can't post to your blog at other times if the urge takes you or you have something to say, but do at least try to set yourself a schedule for creating regular posts, and ensure that you stick to it, even when you would rather be doing something else!
It is definitely worth learning more about what dictates the optimum blog post frequency for your business, but as a rough guide, the average SME should try to post weekly or at least fortnightly on a regular schedule in order to maximise the benefits of blogging without risking losing readers.
Finally, never forget; quality trumps quantity every time, so don't allow a desire to hit a certain post frequency compromise the quality and value of your individual posts.
Developing topic areas
One of the main pain points for SME bloggers (and bloggers in general) is finding inspiration for blog topics, and if you're drawing a blank about what to talk about, you're going to fail before you even get started.
In order to help avoid this, it is a good idea to draw up a selection of topic types and clusters that will be a good fit for your blog's theme and readership, and that represent a variety of different types of topic areas to maximise the number of people your blog will appeal to. This gives you the best chances of spreading the word.
What constitutes appropriate topic areas will vary from business to business, but few blogs are well served by producing content that all follows the same formula and covers the same types of content.
Here are some ideas for topic clusters to develop for your business blog, to help to provide inspiration on what to create:
Product or service highlights, reviews and promotional content that is designed to inform rather than sell directly.
Industry news and updates from within your niche.
News and views from your business itself, including the key personalities behind it and information on what your business does and why.
How-to guides, product demonstrations, and advice to buyers on getting the best out of the things you sell.
Pop culture and seasonal topics and tie-ins to your brand, business or products.
Content designed to engage and entertain your readers rather than to sell or promote directly, which is often the most highly shareable content of all.
Answers to frequently asked questions from customers, or interactive question and answer sessions.
Exclusive offers, discounts and giveaways for blog readers.
Content that puts a human face on your brand and the people behind it, enabling prospects to make a personal connection with your business.
Light-hearted takes on any challenges your business or its owners have faced along the way, and how they resolved them – readers love a good underdog story, so don't be afraid to share yours.
Blog content that is presented in formats other than the written word – such as video, imagery, and infographics.
Brainstorming subjects for posts
Working with a list of topic types to cover can help you to come up with ideas for individual blog posts, and brainstorm topics to cover. If you're drawing a blank for one topic cluster and aren't getting anywhere, move on to another, and go from there.
Sitting down in front of a blank screen trying to generate ideas for topics is often the most time consuming (and frustrating) part of the blogging process, and also one of the most daunting parts of it too.
However, by brainstorming topic ideas as an endeavour of its own and being bold about using your imagination and creating a wide range of different ideas from which the better ones can be parsed later on really helps a lot.
Additionally, keep a notebook on hand as you go about your other work, as you will often find that ideas come to you more easily when you're not thinking too hard about them, or as a result of you doing other things. Take your inspiration where and when you find it and note it all down so that you can revisit and fine-tune your ideas when you're ready to create your next post.

Drawing up a content calendar
A lack of a tangible plan and a place to start from for each blog post tends to increase the chances of developing writer's block and later, blog abandonment, and makes it easy to keep putting off getting to work on your next post.
However, by having a posting schedule to follow and getting into a regular routine of setting yourself the time to create new posts – and having a ready-made list of topics and topic areas to cover – you will find that it is much easier to maintain your momentum.
When you have established how often you wish to post to your blog, you can begin drawing up a content calendar or plan of what you're going to post and when you're going to post it. You can then begin to develop the content for each post as far in advance as you wish, providing direction and a path to follow to ensure that your content is scheduled according to your plan.
To draw up a content calendar, first of all determine your posting schedule. Then you can populate your calendar with a mixture of different topic area clusters to provide variety and interest, so that you don't risk boring or alienating readers with too much repetition of the same content type appearing continually.
First earmark future dates that will be appropriate for seasonal or pop-culture tie ins, as these require their related posts to be date-appropriate, and next, look at integrating other time-relevant posts such as those designed to promote new product releases or launches, special offers, or specific events.
From that point, try to fill your schedule with a varied mixture of different content types, mixing things up and avoiding too much repetition. Try to keep a free "slot" each month too, that you can use to cover anything that comes up as topical, timely or newsworthy, and that you cannot predict a long way in advance.
You can also keep a list of evergreen blog topic ideas within your topic clusters, to provide ideas for content to fill these gaps if nothing obvious presents itself in their place.
For a really proactive and comprehensive approach to maintaining your blogging momentum, try to schedule specific topic ideas and subjects into your content calendar for a couple of months in advance.
All of this helps to remove some of the main roadblocks to blogging survival and consistency, because you have a plan to guide you and provide direction before you even sit down to write.
Building engagement
Generating a high level of engagement with your blog's readers and followers can help to provide the incentive and enthusiasm to continue creating posts for your blog. This validation and interaction from prospects can really give you a boost, because it lets you know that people are reading and find value in your content, rather than feeling as if you're just screaming into the void of the internet-at-large for no reason.
However, you need to keep in mind the fact that building up your readership in the first instance and particularly, trying to get them to engage with you is something few smaller businesses can achieve within their first few months of blogging, and you need to ensure that you don't let this discourage you.
Even if nobody is replying to or commenting on your posts, ensure that the language style, subject areas and calls to action within your posts incentivise and set the stage for commentary and interaction from your readers, even if they aren't biting yet.
Build questions and requests for feedback into your blog posts ("have you used the x-y-z? What do you think of it?" "Have you got something to say about x-y-z? Tell us in the comments, or chat to us on social media…") and respond to and engage with prospects who take the time to speak up.
Neglecting replying to or engaging with commenters who do take the time to do so is a fast way to ensure that they won't bother again in the future, so remember to check back on your previous blog posts and set up comment alerts (and follow up on them regularly) to avoid this.
Spreading the word
Have a plan for how you're going to promote and spread the word about each new blog post that you make, and remember to action it every time you post. Link your business's social media accounts to your blog feed to prompt you to cross-promote them, and consider sending out new blog alerts to email subscribers, or inviting prospects to sign up for new blog alerts and special offers.
By promoting your blog externally rather than just waiting for search engines to return your results to prospects, you maximise the chances of bringing in both new and repeat readers, boosting your website traffic, and keeping your brand on people's radars. This can all help to ensure that you retain the motivation to keep posting for the long term, as well as improving your business's wider online collateral.
Gathering and acting on feedback
If you're a few weeks, months, or even a year or more into blogging and your blog just doesn't seem to be performing as well as you hoped for, it is important to find out why this is. Perhaps people just aren't able to find your content, the content that they do find doesn't live up to its promise, or your blog (or blog titles) come across as dull or irrelevant.
Before you can correct issues with your blog that might be compromising its success, you need to know what those issues are – and the people that can tell you that are your readers (and people who don't bother to read your blog too, if you can find out why).
Ask prospects and blog readers what type of content they enjoyed, what they'd like to see more of, and what didn't interest them or didn't live up to its promise. Not all types of content or topics are well matched to every niche or readership, and by asking those very demographics themselves what they want, you stand a much better chance of being able to provide it.
Learning that we have room for improvement can be hard to take (even when this is pointed out to us nicely) and the internet isn't always good at providing constructive criticism in a mannerly fashion, so prepare yourself for some potentially fairly harsh throwaway comments – but don't discount them.
When you have taken feedback on board and begun to angle your future content with it in mind, let your readers know this and keep them informed on the ways in which they have helped you and how you have actioned it. This helps prospects to feel valued, and invested in your success – and so, more likely to support it.
Giving your blog time to succeed
Finally, it usually takes a long time for even highly successful blogs to gain traction, build up a readership, and appeal to a large demographic of people, and most SMEs who abandon their blogs do so before they've given them enough time to reach their full potential.
Before you can make a meaningful review of your blog, assess its effectiveness and success at achieving your goals and determine whether or not your approach is working or requires revision, you have to give it enough time to be able to draw meaningful conclusions.
Follow your blogging plan for at least a year before you undertake your first major review of it and how things are working out, and don't be tempted to ditch in the first few weeks or months when your blog doesn't immediately seem to be pulling its weight.
Even posts that don't appear to get a lot of views or perform well initially can continue to gain traction as time goes by, and as more and more people read them and search engines reassess their relevancy and value, this brings them in front of a potentially ongoing audience of new viewers – even years after they were initially posted.
At the one-year mark, you should reassess how well your blog has performed in terms of meeting your initial goals for it, as well as whether or not that goal is still relevant. You can then expand upon your long-term blog strategy to establish what you want to achieve in the future, taking into account how your business has grown and changed over the last year, what it needs to do to build upon its success, and whether or not your core demographics have changed during this time, as well as how.
In summary
Like your business, your blog is constantly evolving, and it needs to grow and adapt with your business in order to support its goals. However, it won't be able to do this if you abandon it before it really has a chance to get off the ground – and this takes time.
By developing a long-term plan for your blog and following it to maintain your momentum, you can help to avoid blogger burnout and develop a robust, valuable library of content that will both provide value for your readers, and your business itself.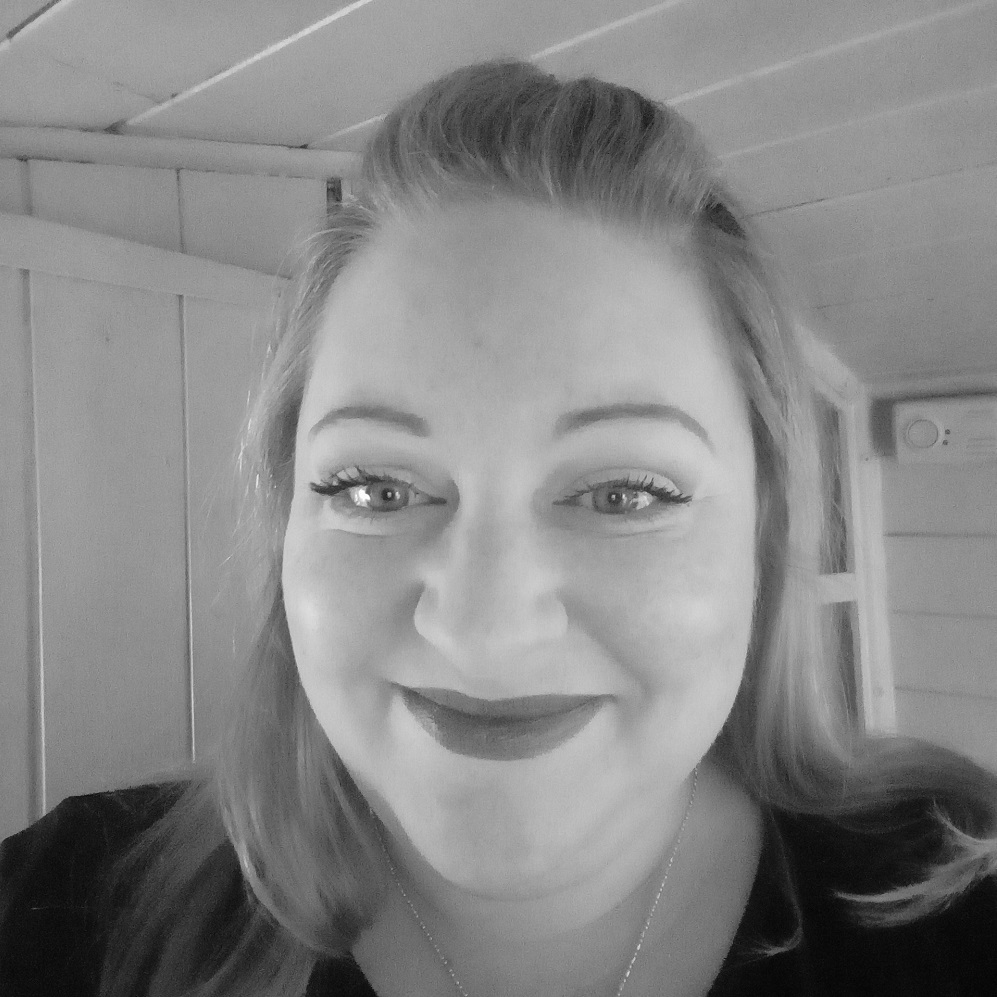 Polly Kay is a British copywriter and content writer with a digital marketing background. After studying Marketing (BA Hons) at university, she first honed her skills as a copywriter by working in-house for an award-winning creative agency in London before branching out on her own in 2012. Today, Polly Kay Copywriting and Content Writing serves clients ranging from small and medium-sized enterprises in the UK to well-known multinational brands. Polly specialises in SEO-friendly content writing for online use, and both brand-led and direct response copywriting for all applications.
Read full profile