Take a look at the top 20 online retailers in the UK and you'll see many of them are familiar high street brands. These successful retailers use their websites to deliver the same customer experience as they do in-store, recognising that the line between high street and online is blurring as customers expect to shop seamlessly over several channels. It's a lesson that more small retailers need to take on board; a website can build your brand, drive sales and keep customers coming back for more.
We look at 10 high street retailers, from household names to small independents, who bring a slice of their store to the web.
John Lewis
John Lewis seems to have cracked multichannel retail. It makes around a third of all of its sales online, but ties that online experience firmly into its high street offering, recognising that half its customers come in-store to research or try out purchases and then order online. Research shows that this bricks and clicks link is very much a reality; online sales increase in areas where the chain opens a new store.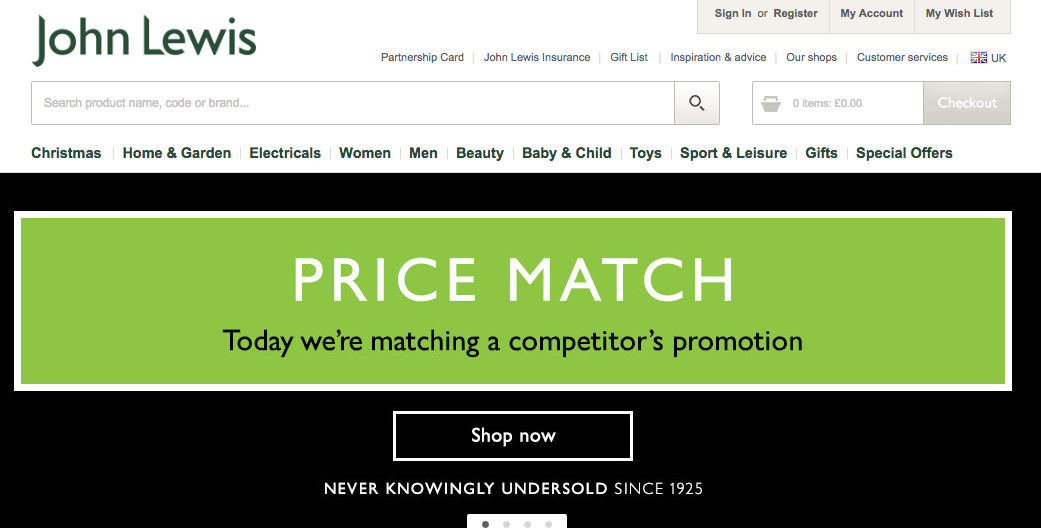 Fatface
Online-only retailers like ASOS have hit high street fashion hard, offering huge stock ranges, competitive prices and quick delivery. So the high street has fought back with websites that offer something more to shoppers. Lifestyle brand Fatface is a great example, with a slick magazine format website featuring fashion photography and curated themed collections that offer inspiration as well as convenience.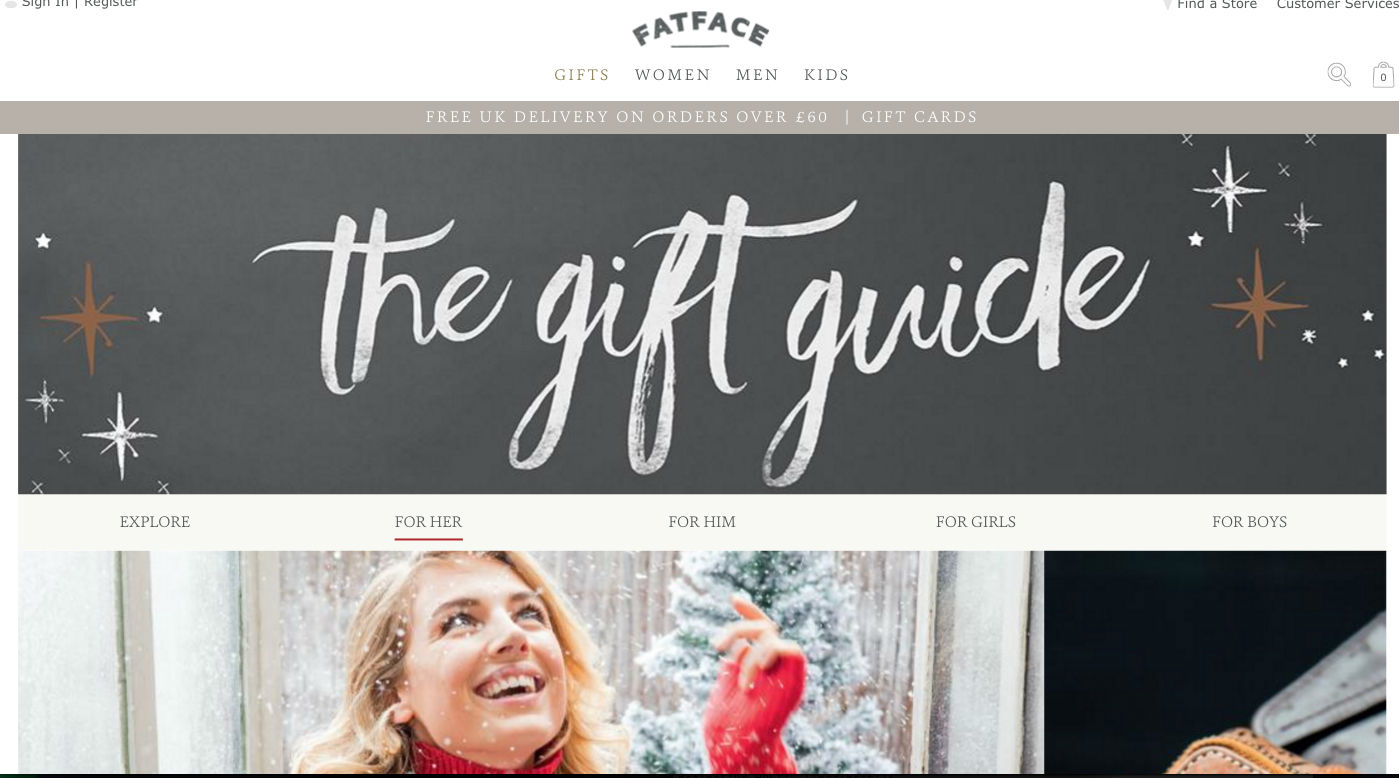 Topshop
Topshop is another high street fashion brand that's recognised the importance of a unique web offering to help them stand out. But Topshop has gone a step further, bringing some of their in-store experiences online, experimenting with personal shopping via Google Hangouts and an online wardrobe quiz that generates personalised style recommendations. Topshop's online sales were up 24% in 2015.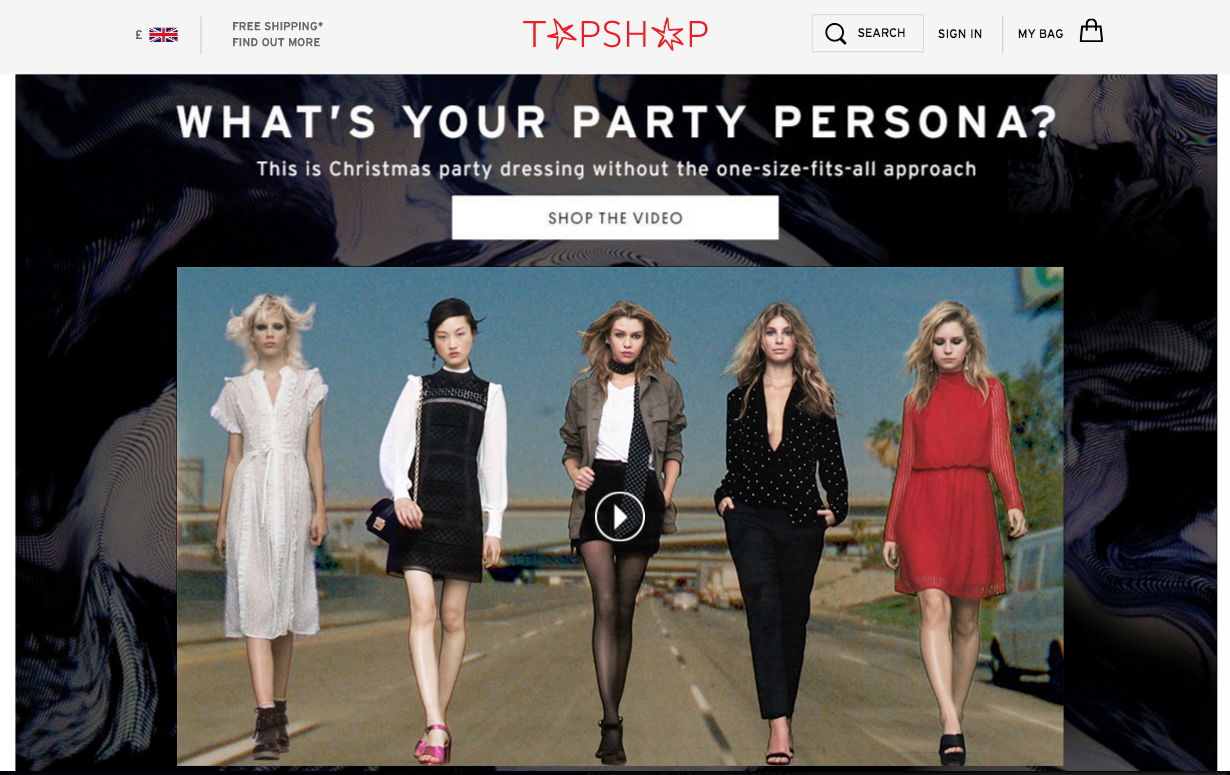 Lush
Lush stores offer the ultimate in retail theatre – fruity, luxurious scents that waft onto the street, tables piled high with colourful soaps and staff who know and love their products. How can such a sensory cosmetics retailer ever recreate that experience online? Lush take a different approach to their website, using it to build their brand. You can shop their online store, but the site focuses on content, a mix of information about their ethical credentials and beauty advice on anything from henna to essential oils. Lush's website helps cement their brand image as an ethical retailer, underscoring their in-store product expertise.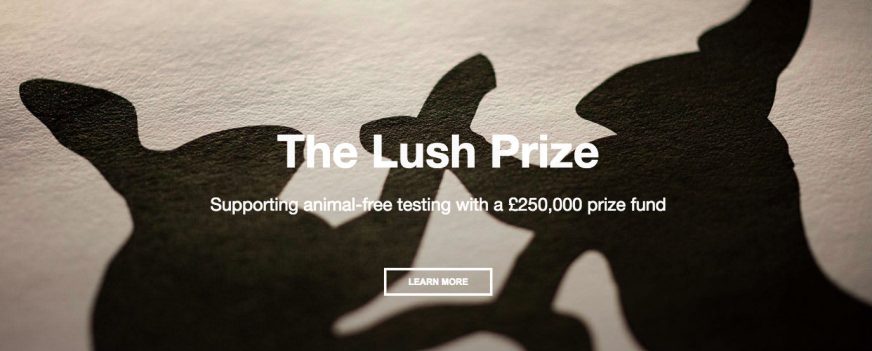 Beyond Retro
Now one of the world's best-known vintage brands, Beyond Retro started as a bricks and mortar retailer with a warehouse store in East London. Seeing the success of vintage clothes sales on sites like eBay, the company invested heavily in its website, listing thousands of unique vintage items for sale and using the site to mine sales data from its customers, feeding it back to its team of buyers to make them aware of the latest trends so they tailor their buying accordingly.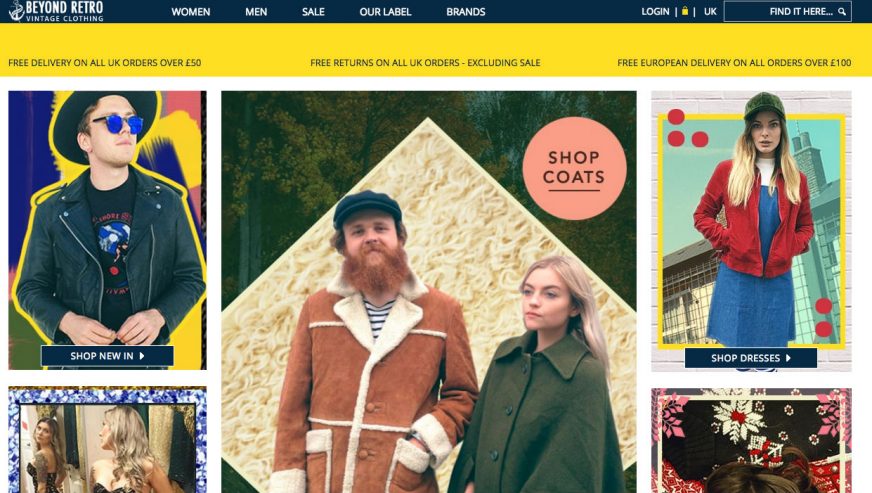 Marks and Spencer
Let's ignore the rest of M&S's huge website for now and look at bras. M&S have been known in the UK for decades as the place to go to buy inexpensive, high-quality underwear, and their bra fitting service is legendary. So how do you extend that personal service online? The M&S website has an easy-to-use bra size calculator that guides women through the process of measuring themselves for the perfect fit. In 2016, M&S reported a 23.4% rise in online sales.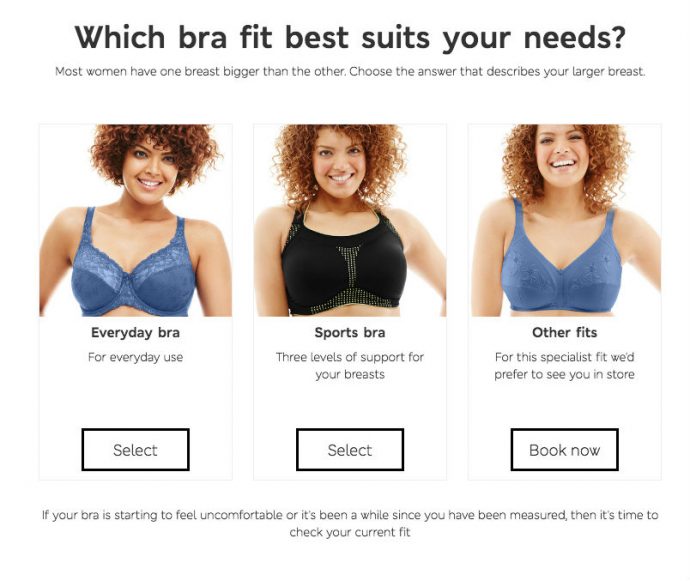 Williams + Sonoma
Kitchenware and homewares retailer Williams + Sonoma has been around over half a century and has over 600 stores in the USA. More recently it's become one of the largest online retailers in the US too, and now over half of its sales are made online. Williams + Sonoma has embraced its split personality thanks to its history as a catalogue retailer, recognising early on that its customers like to shop in more than one way. The website uses a powerful search function and personalisation to make the customer experience smooth.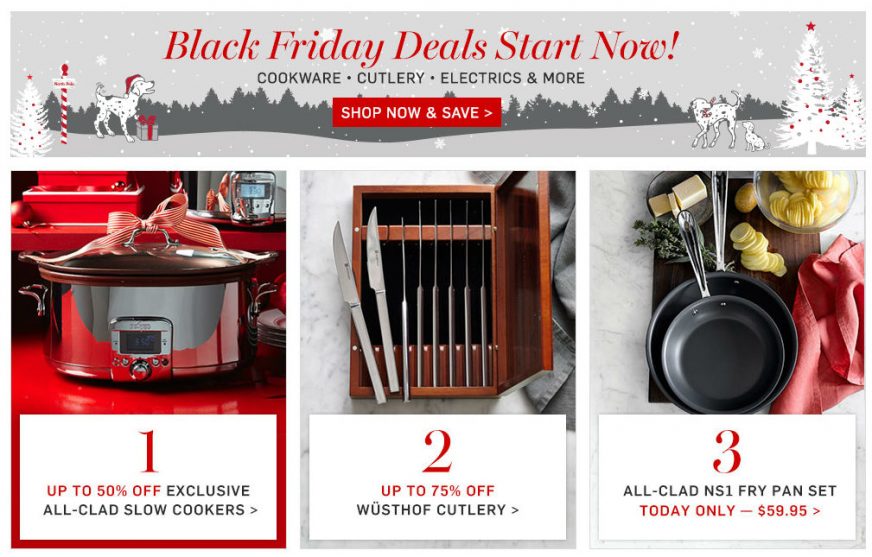 Agent Provocateur
Agent Provocateur offers a boutique experience in-store, with glamorous decor, a personal service and a luxury feel to match its high-end lingerie range. Recreating that boutique experience online is a tough proposition, but the brand makes shopping online attractive by incentivising it through rewards for signing up to their mailing list, special online-only offers and exclusive content.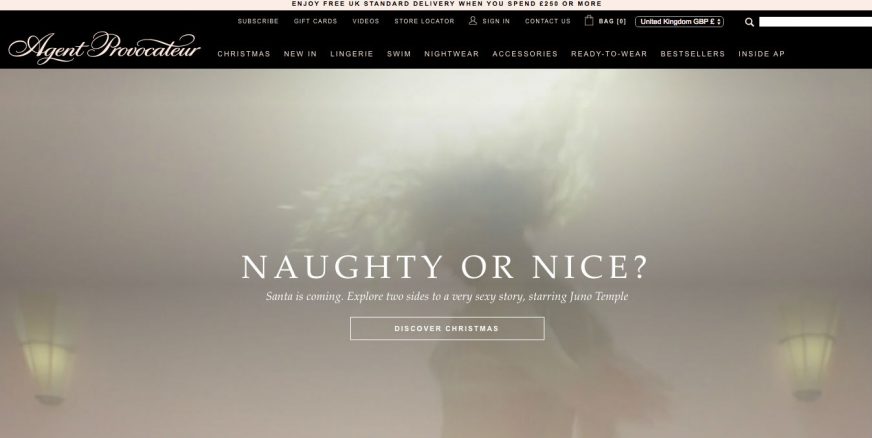 Paperchase
Another retailer that relies heavily on customers getting up close and personal with their product lines in-store, stationery retailer Paperchase have recreated some of that papery chemistry on their website. Walking into a Paperchase on the high street is a journey of discovery; customers expect to be inspired by creative displays and clever product ranges. The website offers the same sense of discovery, with gift guides, featured products and a blog that covers craft ideas and product inspiration.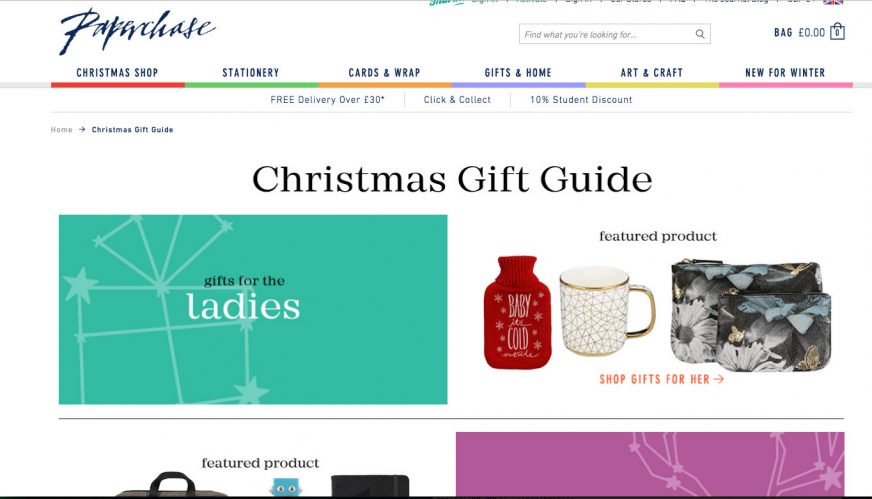 Rigby & Mac
This lifestyle retailer has three bricks and mortar stores in London that offer an eclectic range of curated stylish home wares, gifts and fashion. Its goal with its website is to offer the same 'unique edit' to a wider audience. The website is easy to navigate with a slim but highly targeted range of carefully chose items that make it easy to browse and find a gem, just as if you were wandering through one of their stores.