When I became self-employed as a freelance copywriter four years ago, I thought I had a pretty good idea of what I was letting myself in for. But it doesn't matter how many books you read or courses you take: there are some things you can only really learn as you go along. These are some of the things I learned when I embarked on the steep learning curve every freelancer goes through when they walk out of the office for the last time…
1. A bit of experience goes a long way
It helps enormously if you can approach self-employment with a bit of experience in your chosen field. Most freelancers, including me, built up experience by working for someone else first, and/or by taking on a few smaller projects outside normal working hours. This will give you evidence of your expertise – such as samples in your portfolio – that you can show to potential clients when you become fully self-employed.
2. You'll feel excited and panicky in equal measure
When you leave your full-time job, you'll experience an overwhelming sense of freedom and excitement. Suddenly, you no longer have to commute. You can now (theoretically!) decide when you want to work and how much you want to work. You can take time off whenever you like without asking anyone, and nobody can tell you what to do.
But there's a flipside to all this wonderful freedom: you're now responsible for absolutely every aspect of your working life, and you've just said goodbye to financial security (more on that later). It's normal to feel a bit panicky. Will you be able to find enough work to pay the bills? What if you have to go crawling back, defeated, to your old job? These are worries every freelancer has – even when they've been self-employed for a long time. On the plus side, such anxieties can be a great motivator.
3. You'll wear many different hats
When you're self-employed, you won't spend 100% of your time doing 'real' work; you'll have to devote a fair bit of time to running your business. In the beginning, you'll be most concerned about finding work, so you'll probably start off with your business development hat on.
As your business starts to grow and work starts coming to you, you'll find yourself having to juggle doing the actual work with everything else your business requires to keep running:  accounting, marketing, sales, project management and so on. On top of all that, you'll need to find time to maintain your website and social media channels, which are both important for bringing in new business.
You can hire an accountant to deal with your tax return (and I highly recommend doing so), but you'll still have to handle invoicing, chasing payments, managing your expenses, preparing your accounts and paying your tax on time. None of this is as scary as it sounds, but it can be time-consuming.
4. You can build stronger financial security
One of the scariest things about going self-employed is that you no longer have the financial security of a full-time job. You don't know how much you'll be earning from one month to the next, which can be a shock to the system when you're used to knowing that you'll receive a certain amount on a certain day each month.
You don't get sick pay or paid holiday, nor do you get parental leave if you decide to have children. You just have to take the loss of earnings and prepare by working extra hard in the run-up to any time off (which obviously isn't possible when it comes to illness). Overdue invoices will be a fact of life, and there will be times when they put your mortgage payment or rent in jeopardy. Chasing payment will become a part of your weekly routine, and there will be the odd invoice that never gets paid; and that hurts when you've put so much effort into doing a great job on a piece of work.
It really isn't all doom and gloom, though. The best thing you can do to overcome the relative lack of financial security is not to put all your eggs in one basket. Particularly in the beginning, you may well find yourself in a bit of a 'feast or famine' situation, earning lots one month and little the next. You might strike lucky with a big client win that occupies the majority of your time and brings in a healthy monthly income, but as you're not an employee, they can drop you at a moment's notice. Ensuring you make time for other work is therefore wise.
The more clients you have, the better, and the more of them who require monthly work, the more security you have – in the short-term, at least. Also, I always make sure I have a 'cushion' in my bank account – a minimum amount I try to keep so that I can still pay the bills if there are too many invoices overdue.
5. Saying 'no' is difficult, but sometimes necessary
It's difficult to turn down work when you're never sure when the next job might come along, but knowing when to say 'no' is an important business skill. You'll develop an instinct for when a potential project or client just 'doesn't feel right', but sometimes it's obvious. If someone's asking you to drop everything to do a complex job with a tight deadline, and it's something that will take you some time and thought to get your head around, it's unlikely that you'll be able to do a good job with it. That means neither you nor the client will be happy, and they probably won't commission work from you again or recommend you to their friends. In such situations, it's better to say no.
6. Maintaining a work/life balance is harder than you expect
Because of the lack of financial security and the difficulty of turning work down, you may find that you have to put in longer hours than you're used to. It's a paradox that people often go self-employed in an attempt to improve their work/life balance, but end up working more than they did when they were employed. It's not so bad when you're working for yourself, but knowing where to draw the line is important if you're to avoid burnout.
It's often only when you've been self-employed for a while that you can start to find the right balance, but that doesn't mean you can't get some boundaries in place right from the beginning. Enforce weekends, and perhaps make some other rules, such as 'no laptop in the evenings'. Of course, the beauty of being self-employed is that your working hours are now flexible, so you can work at the times of day when you're at your best.
7. There are lots of tools to help you get organised
When you're doing the kind of work that requires you to juggle lots of projects and deadlines simultaneously, you have to be incredibly organised. Luckily, there are plenty of tools that can help; I'm a huge fan of Trello, for example, which I use to prioritise jobs and keep track of their status. I have an old-fashioned paper diary so that I can see what non-work commitments I have and schedule jobs in around them, and vice versa. I also use Wave accounting software to track payments and expenses, and to send professional-looking invoices.
8. Word of mouth is incredibly important
You'll be amazed at how much business you start to get purely because a happy client has recommended you. To help you benefit from the power of word of mouth recommendations, encourage satisfied customers to leave you a testimonial, and put some time into networking, either at networking events, or just through social media; I've had lots of work because people I've chatted to on Twitter have recommended me. Make sure you've got a great website and a detailed LinkedIn profile that people can pass on to others.
9. There's lots of support out there
Working for yourself and by yourself can feel isolating, especially when something goes wrong and you feel as though you're having to deal with everything alone. But there are lots of other people in the same position; you just have to know where to find them. IPSE has loads of great resources and support for the self-employed, while the Being Freelance podcast and vlog offers some fantastic insights into the lives of other freelancers. I'm also a member of a supportive group of fellow copywriters on Facebook, so it's worth looking on there for a group relevant to your own industry.
10. It will be the best decision you've ever made
Yes, it's scary striking out on your own. Yes, there are some frustrating downsides to working for yourself. But it's so worth it. Once you've had a taste of the freedom self-employment brings, you're very unlikely to want to go back to life as it was before. It was the best decision I ever made; ask any freelancer and the chances are they'll say the same.
Want more? Check out our free guide on how to become self employed.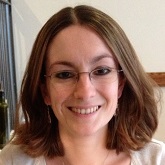 Rachel Ramsay is a freelance copywriter with a background in digital marketing. She's written copy for clients ranging from the United Nations World Food Programme to The North Face, and particularly enjoys working with lifestyle and travel brands. In her spare time, she volunteers for Guide Dogs and flies light aircraft and helicopters.
Read full profile