If you're still typing numbers into Excel, I've got news for you:
You're probably wasting a lot of time.
Dedicated accounting software isn't just for million-pound businesses or SMEs with fifty employees. They're essential time-savers used by businesses of every size: from freelance creatives and tradesmen to e-commerce stores and digital consultancies.
Here are 5 of the most popular and accessible answers to the fiddly mysteries of crunching numbers – as well as a breakdown of how far you can take them for free.
1. Wave
Wave is probably the most popular free accounting app available online. And it's also one of the most user-friendly and easy to get stuck into.
It's an all-in-one package that's designed to cover all of the basics: Accounting, Invoicing, Payments, and Receipts.
From the clean and simple dashboard on the home page, you can get immediate insights into income and expenses, expected payments and upcoming deadlines, as well as some useful suggestions to help you take action when it's needed – like sending out automated reminders when your invoices become overdue.
It's especially good for anyone who wants to:
Jump straight into sending out professional estimates and invoices with your company logo and brand colours – with options for sending customisable reminders on certain dates.
Avoid the manual entry of expenses. You can take a picture of a receipt with the free companion app for your smartphone, and all of the relevant details will be uploaded into your accounts on Wave.
Keep a record of your customers, products and services, and prices. Whenever you create an invoice, Wave saves each customer and their details, as well as each thing you sold and the price you charged for it. So when you create the next invoice, you can fill out the whole thing in seconds with a few quick clicks.
Wave is a massively popular service, and that means you can rely on it to be continually updated and improved as the months and years go by.
But it does have its limitations.
While it's great for smaller businesses and freelancers, some of the features might be a bit too basic for medium-sized companies and anything larger.
And although the vast majority of the features and services are free, you'll have to fork out for things like:
Payroll services (which are also only available in the US and Canada)
Live chat support
And taking payments online (there's a small per-use fee for processing credit cards and bank payments).
2. Adminsoft Accounts
If you need a little more functionality than something like Wave – but you're still not ready to commit to a paid service – Adminsoft offers an in-depth package that's 100% free to use.
As well as the usual invoicing, ledgers, and expense software, Adminsoft also comes with:
Stock Control and Purchase Order tools
Human Resources and Payroll options – including holidays and absences, and records of employee communication
Room for different users, different departments, multiple companies and multiple currencies
Specialised software extensions for both the retail and car-trading industries.
So if you're running a café, bar, restaurant or shop, Adminsoft can give you an exhaustive answer to everything you need in one self-contained piece of software. It can handle refunds, customer tabs, and gift vouchers – and you can also connect it to receipt printers, cash drawers and bar code scanners.
As far as accounting apps go, this one has almost no limitations to its free services.
But if you don't want to shell out for a paid version, you will have to put up with a few minor inconveniences, such as:
Background adverts
The addition of the Adminsoft URL to any emails you send out with the software
The opening of a browser displaying the Adminsoft website when you close down the accounting app.
3. Invoice Ninja
Some freelancers or smaller businesses won't always need a full suite of bookkeeping and accounting tools.
They just need something to help them with their client-side activities – sending out professional estimates and invoices, and tracking time and expenses on their projects.
That's where a specialised app like Invoice Ninja becomes useful. The free version is perfect for anyone who wants to:
Automate their invoicing – create proposals and recurring bills from templates, request deposits, send automatic reminders, and get alerts when your clients view or pay your invoices.
Jump straight into taking online payments – the free version integrates with over 40 different payment gateways, including PayPal, Stripe and Bitcoin.
Automate their expenses – track the hours you spend on each project, import your expenses data, or link the app to your bank account or credit card so you can add your expenses onto each invoice as you go.
Invoice Ninja offers a huge range of powerful tools with its free version. But there's also a lot that's locked behind two further tiers of paid packages. If you're sticking to the free version, you won't be able to:
Have a custom URL (or fully customisable design) for your invoices
Have more than 100 clients
Use multiple companies or multiple users
Customise your emails or your automatic payment reminders.
4. GnuCash
It may not have the prettiest interface, but GnuCash has been happily serving small businesses as a free, open-source accounting platform for more than twenty years.
It's based on double-entry bookkeeping, which sounds scary, but actually helps to ensure your accounts always balance.
It also works completely offline – which makes it great for anyone who's not keen on the idea of having their data stored in the cloud.
GnuCash has a huge list of features (and a huge amount of helpful documentation to go with it), including:
A checkbook-style register, which will be familiar to anyone who's used similar accounting software in the past
Customisable reports and graphs, such as Profit & Loss, Balance Sheet, and Portfolio Valuation
Customer and Vendor tracking, Invoicing and Bill management, and Payroll options.
For a new freelancer or first-time business owner, it might take some time to get used to all of the functions and accounting terminology.
But because it's an open-source project, there's plenty of online tutorials, documentation and helpful community forums that can keep you on track while you learn the basics.
And importantly, there don't seem to be any limitations locked behind a paywall. Donations are encouraged, but optional – so you can have a fully functional accounting package up and running from day one for free.
5. Pandle
If you're looking for an accounting package that wants to make everything easy, Pandle is one of the quickest services to get up and running.
From the very beginning, it's clear that Pandle is designed around simplicity. You'll be guided through a quick setup to get you started, and the clean and pleasant interface makes it easy to find and understand every detail at a glance.
It may not have all of the advanced features a bigger business needs, but the free version has enough to keep most freelancers and smaller businesses happy, including:
Invoices branded with your company logo, with the option for setting up recurring payments
Unlimited customers, suppliers and bank accounts
Bulk editing of data, multiple currencies, and VAT submissions.
There's a lot going on with the free version of Pandle. But if you're willing to invest in the paid version – which is currently only £5 a month – you'll also get access to:
Bank feeds and cash flow forecasting
Unlimited users and user permissions
Uploading expense receipts
and PayPal feeds.
Switching over to a dedicated accounting app can seem like a big change.
But with so many reliable free bits of software out there, you only have to invest a little time into the transition.
And in the long run, that's nothing compared to the time you'll save – and errors you'll avoid – with automated invoicing, reminders, receipt processing and reports.
If you're interested in becoming self employed check out our free in-depth guide on how to become self employed.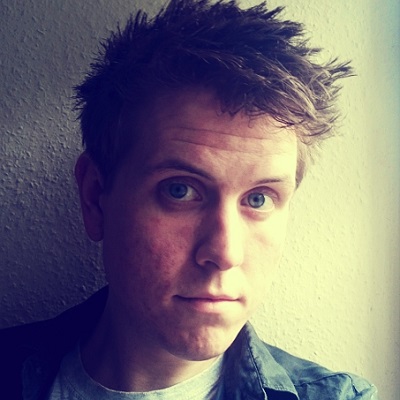 Ed Palmer is a freelance copywriter at Keep This Copy. He's spent more than five years helping businesses look good and sell more stuff – writing for and about almost every business and industry there is.
Read full profile