It's tempting to think that social media has you covered when it comes to looking after your customers. Facebook, Twitter, Instagram, Pinterest and the rest are so widely used for marketing, managing complaints and even direct sales that you might start to think you don't really need a company website at all.
But a company website is still a crucial tool in your business arsenal; a Swiss army knife for your brand that can offer levels of functionality and control that social media can't. We look at five key reasons you should still be investing in your website.
1. Your website can reduce complaints
More and more customers are using social media as a complaints platform, posting their grievances in tweets or on brand Facebook pages. This is a good thing from a customer point of view – a publicly tweeted complaint tends to get sorted fast.
But from a brand point of view, making your complaints public is not ideal. Your website can help you prevent complaints in the first place, as a hub for information and problem solving. FAQ pages, help guides, downloadable instructions, help videos and contact details are great for customers too, because they're going to get a fast answer to their question without having to wait.
Example: Cycling brand Wiggle use their website to answer a likely customer question immediately.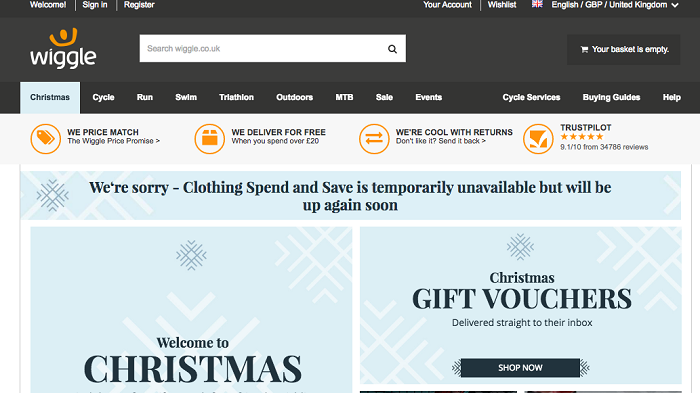 2. Your website can help you talk to customers
Social media gives you a great opportunity to connect with customers, but the extra communication options offered by a company website give you more flexibility.
Live chat can be a cost-effective way to deal with queries and complaints, and offering a forum can harness the knowledge of your customer base. The ideal scenario is a website that works in harmony with your social media presence, so that each platform is a tool you use to do the tasks it is most suited to.
Example: Shoe repair and key cutting chain Timpson pride themselves on customer service, and openly invite customers to become 'mystery shoppers' on their home page, asking for experiences in their shops.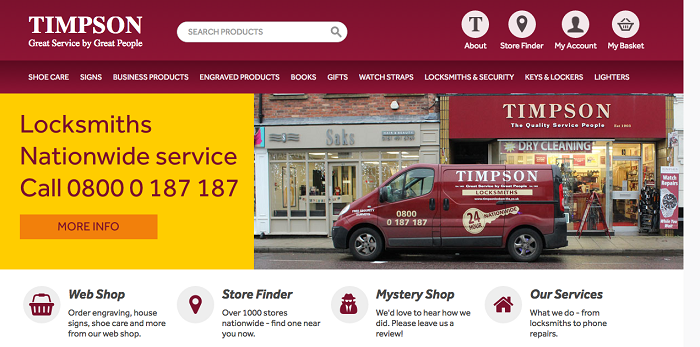 3. You have ultimate branding control of your website
The level to which you can brand your social media accounts is limited. Sure, you can add profile pictures, banners and sometimes backgrounds, but the primary brand of any social media account is always going to be the platform itself.
The Coca Cola Facebook page is first and foremost a Facebook branded zone! But your company website gives you complete control over your branding. That includes not just the visual look of the site, but the language used, the services offered and your customer journey. You also have complete control over content and copy, meaning you can use search engine optimisation effectively to aim for the top of that search page.
Example: Coca Cola or Facebook – which brand is most prominent here?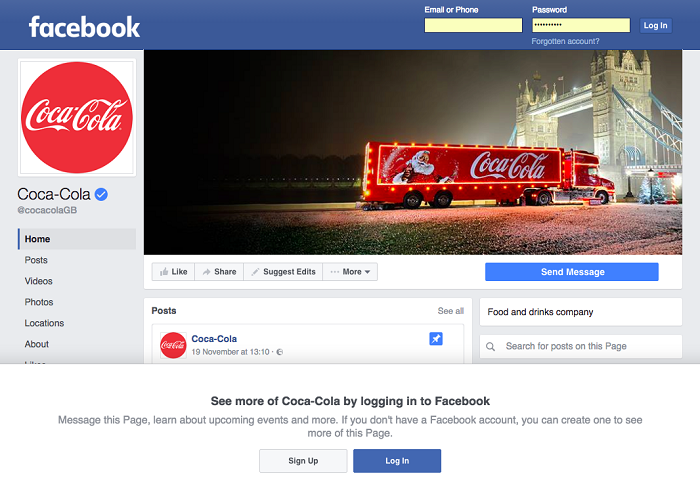 4. Your website does more work
A company website offers extra functionality that social media platforms just can't achieve. Whether you have a simple WordPress site or a custom-built Javascript masterpiece, you can offer widgets, tools and services that can help customers, collect contact details, increase sales and strengthen your brand. If you're selling online then the e-commerce tools available on a web platform are powerful and highly customisable, meaning you can keep your web presence firmly in line with branding.
Example: Dulux offer a powerful and useful colour picking service on their website.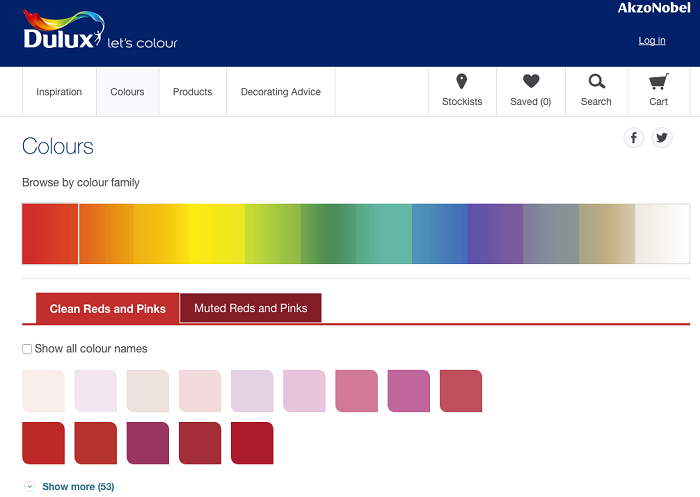 5. Your website is your content hub
In the age of content marketing, social media is undeniably an essential tool to reach your audience and spread the word, and you can choose to use social media platforms to actually host your content if you like, but keeping your content on your own website has strong advantages.
Content can help you climb up search rankings and reach more customers through organic search, and once you've attracted people to your site, it's easier to move them to the next step of your sales funnel.
Example: B&Q use content on their website to guide customers to suitable products and services.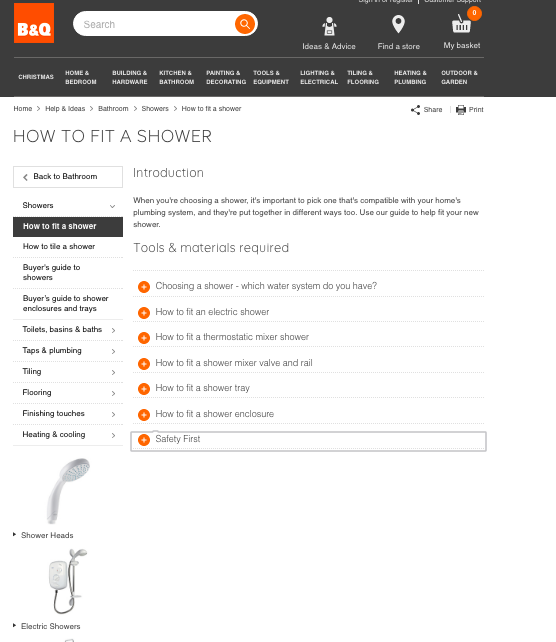 So, what is your website for?
This is the question to ask when you're looking at how you manage your online presence across a brand website and various social media platforms. Remember, a good company website should act as:
The main representative of your brand online
A central hub for information and communication
The platform for your content
Find a domain