Congratulations! You've found something unique to write about and you've crossed the T's and dotted the I's – but wait; you're not there yet. While your finger hovers over the "publish" button, take some time to think about your next steps to guarantee your content gets the audience it deserves.
1. Check your blog post is great
We all know how saturated the internet has become; it's full of content, and guess what? Most of that content is drivel. You need to make sure your blog post stands out in the crowd, so make it good. Before you publish, ask yourself, is your post:
Helpful: is your post going to add value to the reader?
Unique: is your content adding a new twist to the story?
Authoritative: have you included quotes from industry experts and influencers?
On trend: does your article show you have your finger on your industry's pulse?
Creative: have you used great story-telling in your blog post?
If your post covers all these bases, then it stands a great chance of being seen and shared across the web.
2. Pack a punch with your headline
If you've written a great piece of content, don't let it down with a weak heading. Your headline is the first opportunity to grab your readers by the scruff of the neck and compel them to read on. It should both reflect the content of your article – including your all-important keywords – and tease your readers with what's to come.
Here are some easy ways to write a successful headline:
Questions:"What are the key fashion trends?"
Lists:"Top 5 reasons to spring clean your wardrobe"
Time specific:"What to look out for in Spring 2017 in the world of fashion"
If I were you:"Why you should be dressing in floral this month"
Hyperbole:"The best pencil skirts at the London Fashion Week"
Competition:"Flares vs skinny jeans: which works best for your body type"
Experience has taught me:"Three things I learned at New York Fashion Week"
3. A picture paints a thousand words
Second to a punchy heading are strong visuals. It's been proven that including images in your content not only makes it more shareable, it will also be more memorable for those who've read it. Twitter reports a 35% increase in retweets with image-based tweets, and Facebook has shown that 87% of their top posts include an image. Images offer a prime opportunity to get creative and give your content a better chance of being seen, but think carefully about the options:
Choose an authentic feature image
Although it's tempting to rely on stock images to liven up your content, putting in the time to create your own makes your content far more authentic. This is your opportunity to show off what you do best, so crack out your iPhone and take some snaps of your product, your showroom, or your office, keeping the pictures relevant to your blog post.
There are plenty of free tools available to help you to edit your images. Pixlr is a free online version of Adobe Photoshop, or the free Canva allows you to either upload images or select design templates and customise them to suit your style.
Text overlay strengthens your post
Using your image to include either a headline or snappy tag line is a great way to maximise visuals. Again, there are various tools to help you do this, including Canva and Phonto.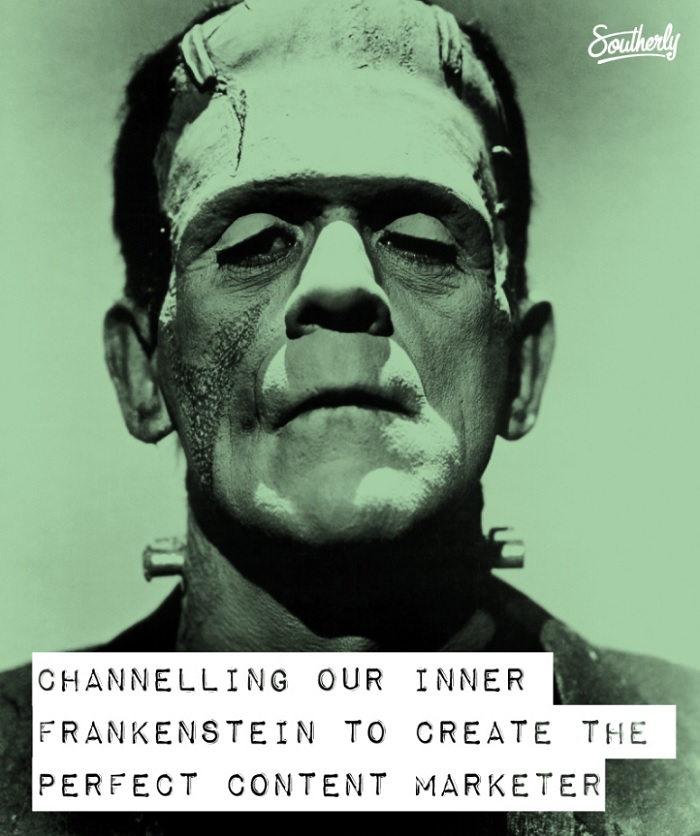 Consider your blog layout
We know that images are important, but so too is the overall blog page layout. Today's online community doesn't have the time or attention-span to be reading big blocks of text, and you need to respond to this.
Use a bold H2 heading, a few intriguing sub-headings and images to break up your content, and short paragraphs surrounded by white space. Check out the BBC News website – have you noticed that paragraphs never exceed three lines?
Craft a shareable infographic
There's no reason why you can't go the whole hog and make your post 100% visual. Use online tools to help you transform your content into infographics, such as Visualize (free) and Picktochart (free to $169).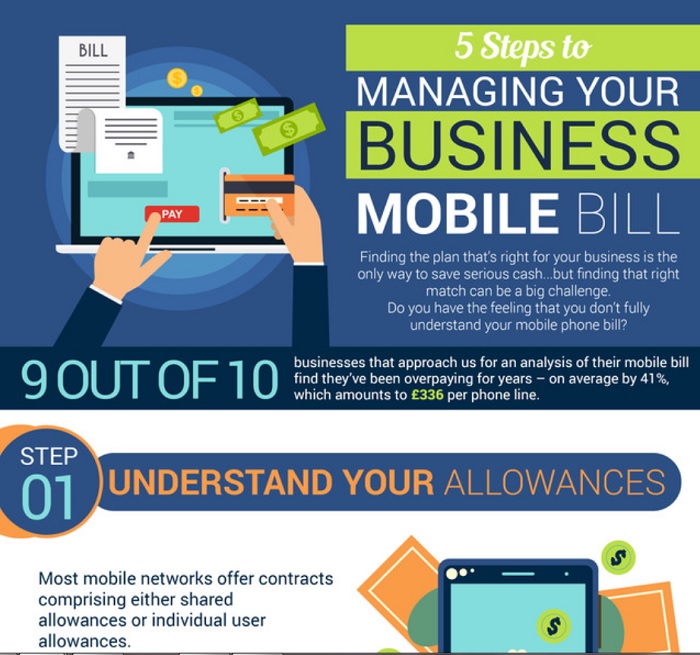 4. Make your blog post searchable
You don't need to be an expert in SEO to make your blog more easily searchable – there are a few SEO quick tricks that can help you get your content found online.
Add a meta description and title tag
Meta descriptions and title tags are the bits of information you add to your blog post to allow search engines like Google to find it. If you don't optimise these yourself, Google will use a default meta description pulled from your content. Most content management systems allow you to customise your own, particularly with plug-ins such as Yoast, so make sure you do!

A title tag is the headline you see in the big blue text in the search listings and the tab in your browser – these tell search engines and visitors what the page is about. They should be no longer than 60 characters long, include your keywords and sum up what your post is about. For more, check out Moz for more on title tags.
A meta description is a snappy synopsis of your content (no more than 160 characters long) which appears below the title tag in search results. It works best when it includes keywords that you think your readership will be searching for and is compelling enough to encourage people to click through to your post. Learn more about meta descriptions here.
Include keywords in your content
Check over your article copy to ensure that you've used strong keywords in your heading, subheadings and paragraphs. This process could be extremely lengthy if you want to research your audience search queries in depth, or it can be a simple matter of common sense. For example, if you own a hair salon and you've written a strong blog post about hair care products, it's best to include appropriate keywords that align with what your audience might be searching: "best shampoos and conditioners", "hair", "hair care", "hair products", "hair treatments".
We've already discussed the importance of visuals, but if you don't optimise these images, you're missing a simple trick. By saving your images under a keyword-appropriate file name you can help search engines discover them more easily. For example, if your image is of your Volkswagen showroom, don't call it JPEG003526 but volkswagen-showroom-didcot.jpeg.
You can also make use of the alternative attribute (or alt attribute), the descriptive text which appears when you scroll over an image online. This not only helps those who are visually impaired and in case of the image not loading properly, but also helps search engines to understand the image content. Again, most content management systems help you to implement alt attributes but here's a quick guide to help you optimise your image tags.
Link to authoritative sources
Link-building can help to build your website's authority and visibility, but it gets quite complicated for those new to blogging. As a simple starting point, email those you've referenced to alert them to your post, asking them to share your content on social media. Flattery can sometimes get you everywhere!
5. Capitalise on your social media
Given that a staggering 2.8 billion people worldwide are active on social media, it makes sense to use it to spread your content around the web.
Your business may already have a social media presence. Hopefully you've done your research and set up the right platforms for your business and following – perhaps a Facebook page or an Instagram account? Now's the time to put these platforms to good use by sharing your content as widely as possible.
Once you've hit "publish" on your post, start promoting it across your social media. Bear in mind that timing is key; you want to publish your content at times your audience is most likely to see it.
Also, don't limit yourself to sharing your post just the once. On Facebook, you can post the same piece a couple of times a day for a few days, and on Twitter you can go crazy and post several times a day. If your content is "evergreen" (not time-sensitive), why not repost it again and again in the future?
Get others to share your content
Have you included social sharing buttons on your blog pages? A simple plug-in will help you do this and will encourage your readers to post your content on their own social media platforms.
You can also reference relevant people in your social posts to encourage them to retweet or repost your content. Using people's Twitter handles, or tagging them on Facebook, will alert individuals to your blog post and (hopefully) prompt them to share. It's worth noting that this step is easier when you are sharing others' content. If you join in the conversation and get networking on social media, others in your network are much more likely to share your content.
Automate for an easy life
If you have a hectic schedule but still want to make the most of your social media outreach, consider automating and scheduling your social posts. Platforms such as Hootsuite or Buffer let you upload posts and schedule them across several social platforms at defined times. They will also help you monitor and measure your success.
Make #hashtags do the work
Get your social posts spotted by including relevant hashtags. Research which hashtags are getting the most engagement in your industry by typing keywords into the search box.
6. Expand your reach with paid social media
Paying for exposure is a good way to reach an audience beyond your social media following, and you can pay for as little or as much advertising as your budget allows.
Facebook:
On Facebook, you can "boost your post" to help it reach further than your Facebook followers. This tool allows you to narrow down your target audience by demographics, behaviour and interests, and choose the budget that suits you.
Another way of doing this is to go to the "Advertise your business" tool and choose your objective (clicks to website, or advertise your page). You then pick your image, your blog title, and the URL. You can also customise your ideal audience here too.
Twitter:
On Twitter, you can promote your tweets by "pinning" the most important ones so they always appear at the top of your Twitter page.
You can also set up Twitter Ads, such as:
Promoted Tweets: these allow you to place messages at the top of people's feeds at certain times
Promoted Accounts: this will allow you to invite a target audience to follow your account
Promoted Trends: this gets your messages appearing at the top of certain trend lists
LinkedIn:
LinkedIn offer a variety of different paid advertising options, including:
Display Ads to share your content with a target audience
Sponsored InMail to deliver your content to target audience inboxes
Sponsored Content to share your content on your target audience's timelines
For step-by-step instructions on setting up your paid social media, including how to define your budget and target audience, check out this Hootsuite guide.
7. Maximise your contacts
If you have already established an email database, now is the time to use it. Craft an engaging email to alert your contacts of the new blog post. Tell them what it's about, why they might be interested in it, and ask for feedback.
You can make this process easy by using one of the free email marketing tools, such as Mailchimp, which allow you to store your email lists and sub-lists, and design your email using pre-set templates. On Mailchimp, you can schedule your emails for optimal times to make sure you're getting the best out of your campaign.
8. Whip up the conversation
Ideally, you want your blog post to engage your audience, to make them think and to start a conversation, so fuel the fire with a comment box at the end of your article.
Most content management systems will allow you to include these easily, but it's down to you to encourage your readers with an enticing call-to-action: "let us know what you think…". Try to respond to comments directly using the comment boxes yourself. You could even incentivise your readers by offering a freebie – perhaps a bottle of wine for the person who comes up with the best solution to a problem.
What are you waiting for?
You now have a solid blog post that's both unique and helpful, and is optimised for SEO. You've also selected your methods of promotion: social media, paid advertising, and email marketing. Now, take a deep breath and go for it!
Don't forget, you might not get it right the first or even the second time. See what works – and what doesn't – and learn from it to help develop your content marketing strategy. Each time you publish some content you'll become more confident and more effective at reaching your target audience. Good luck!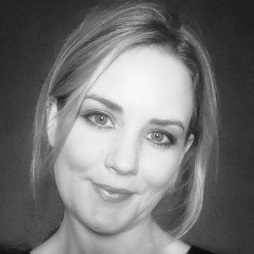 Charlotte Jenkins is an Oxford-based content marketer. She has several years' experience in content writing, editing and digital marketing, helping clients communicate their businesses online.
Read full profile