If you're a small business or start up then the chances are you're working every hour to keep things on track. From balancing the books, to managing staff, you barely have a spare moment.
But despite your diminished time, you also know the importance of keeping up to date with current trends. It's crucial for every business leader to keep themselves informed, so they stay ahead of the curve in the latest tech, marketing, and sales trends.
This is where podcasts come in.
Recent stats show that 6.5 million people in the UK are listening to podcasts every week. They're becoming extremely popular.
This is in no small part because they're so easy to access. They're free, portable, and there are loads of fascinating series out there to choose from. Perfect for a commute to work or a lunch break, they can be listened to passively whilst you're doing other things.
Here are my top nine podcasts for small businesses that I recommend adding to your playlist today:
1. ProBlogger
Host: Darren Rowse
Website: www.problogger.com/podcast/
Available on: iTunes and Stitcher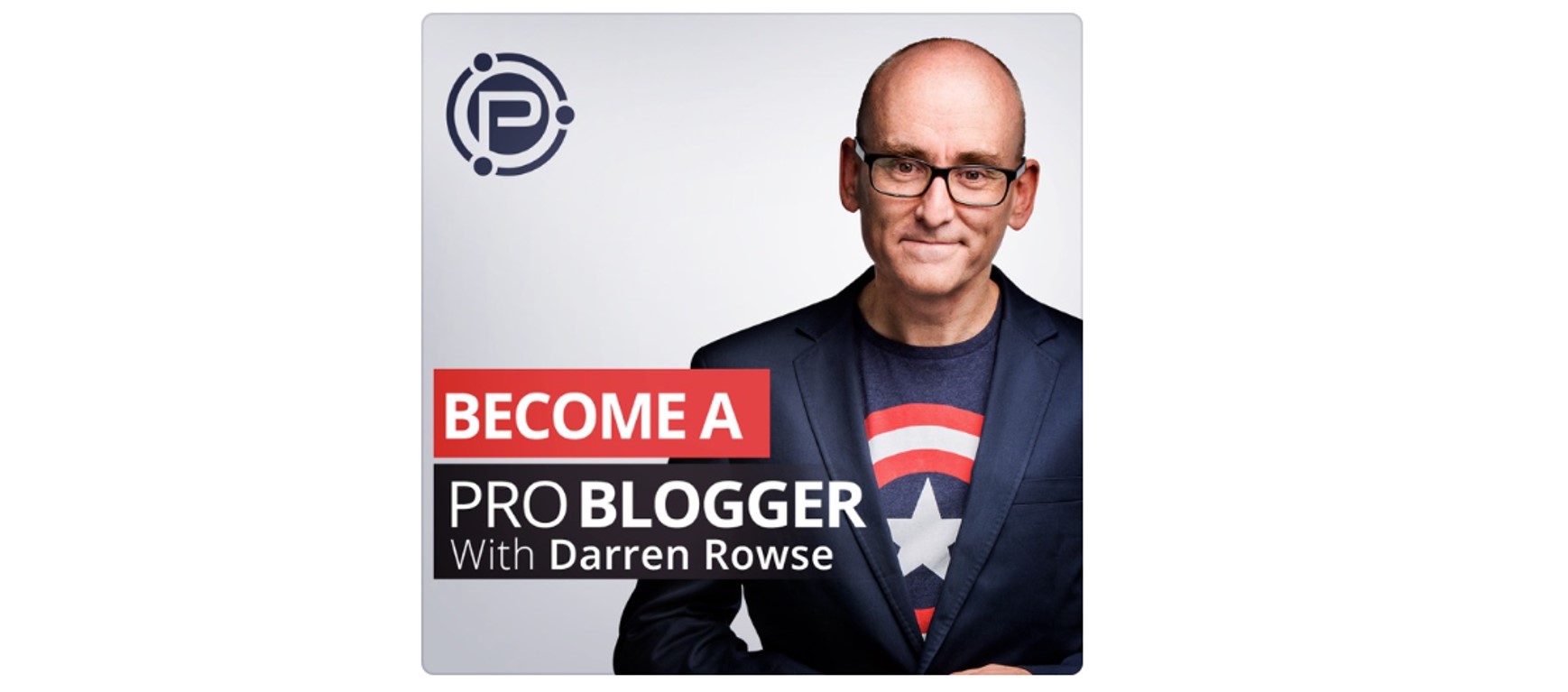 This Australian podcast is all about building and monetising your content. Darren himself has been earning a steady income from blogging since 2007 and now wants to share his tips and tricks to help others do the same.
Darren combines his advice with real-life case studies, he often invites guests to discuss their own blogging journey too, to illustrate his points. He shows listeners how to create the kind of content that not only engages the audience and influencers, but also makes money.
For small businesses looking for advice on how to get creative with their content and find revenue for their blog, ProBlogger is a great place to start. Episodes are around 15-20 minutes long and are great company for a morning commute to work.
2. Unoffical Shopify Podcast
Host: Kurt Elster
Website: www.unofficialshopifypodcast.com/
Available on: iTunes and Stitcher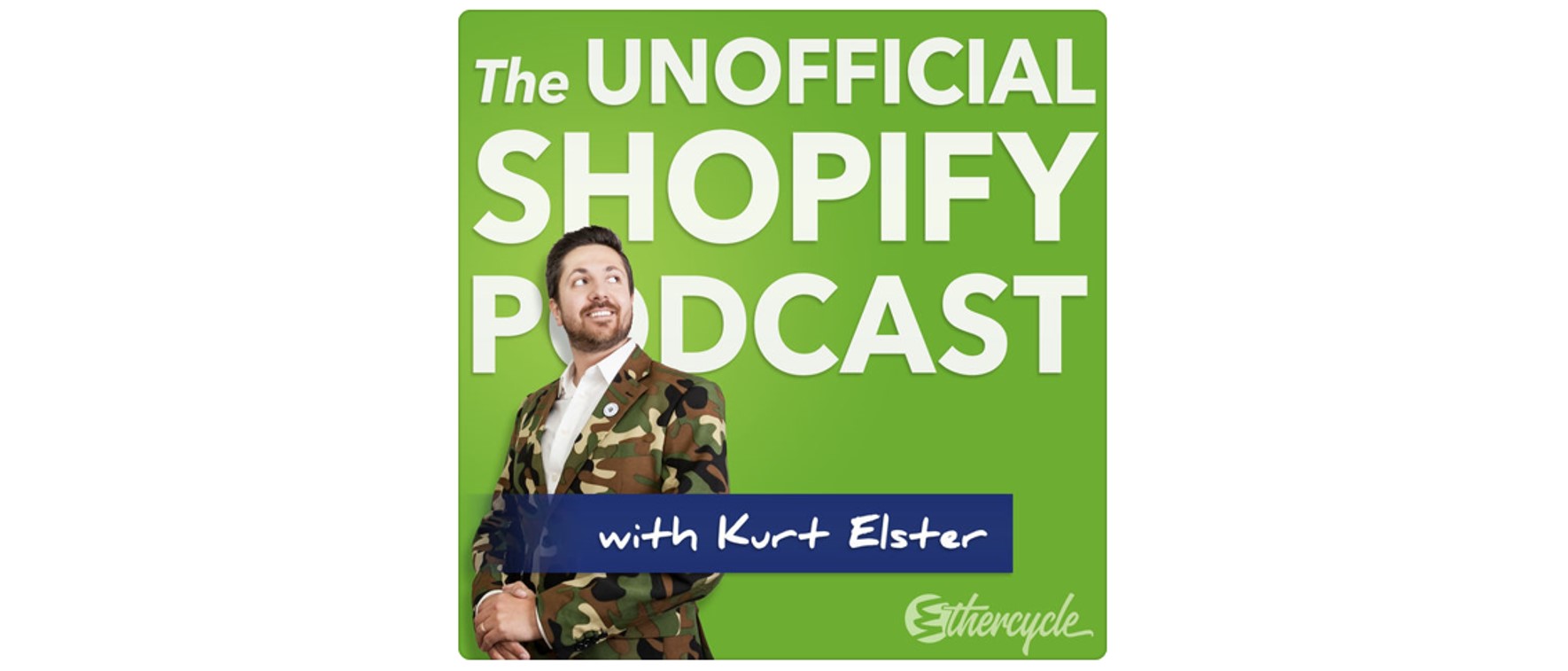 The Unofficial Shopify Podcast is the go-to podcast for Shopify customers who want extra insight into getting the most out of the platform.
Weekly episodes are around 45 minutes to an hour, and involve host Kurt Elster, Senior E-commerce Consultant, sharing his insights for increasing traffic to your e-commerce site and improving your revenue.
Recent episodes include "Is Apple Business Chat the future of e-commerce?", "Forming successful business partnerships", and "Getting customers for life through email".
3. HBR IdeaCast
Host: Sarah Green Carmichael
Website: www.hbr.org/2018/01/podcast-ideacast
Available on: iTunes, Google Podcasts, Stitcher, and more.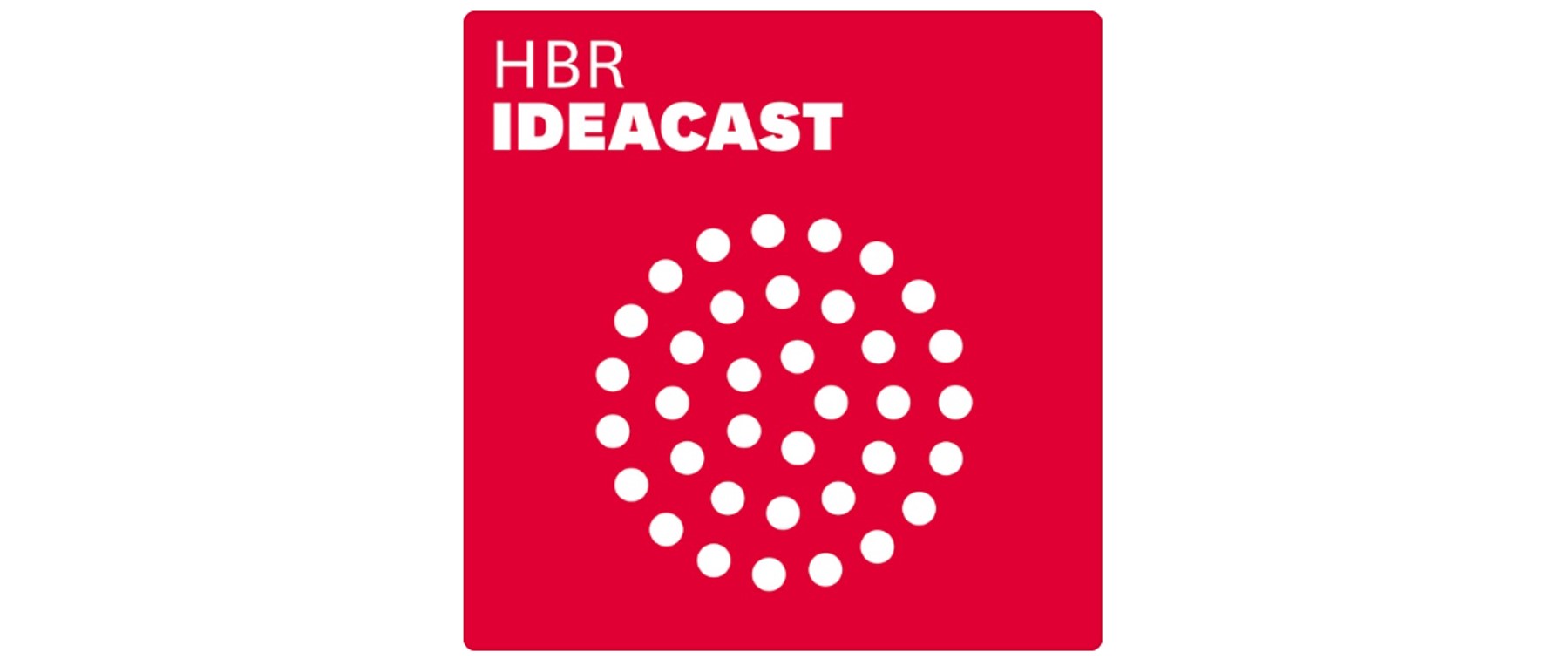 The IdeaCast, brought to you by Harvard Business Review, is a weekly podcast for those wanting to keep up with all things business and management. HBR, well-known for its more educational and informative content, is something that all small businesses should be tapping into for inspiration.
The IdeaCast, with each episode lasting around 15-20 minutes, is perfect for those who don't have the time to read the Harvard Business Review itself, but want to dip into its salient thought pieces.
The IdeaCast typically follows an interview-style format with HBR editor, Sarah Green Carmichael, talking to industry bigwigs like Google's Eric Schmidt, Harvard Professors, and the big thinkers from various industries.
Recent episodes include "The 3 types of leaders of innovative companies", "How to fix your hiring process", and "Understanding the space economy"
4. Duct Tape Marketing
Host: John Jantsch
Website: www.ducttapemarketing.com/about/duct-tape-marketing-podcast/
Available on: iTunes, Stitcher, Spotify, and more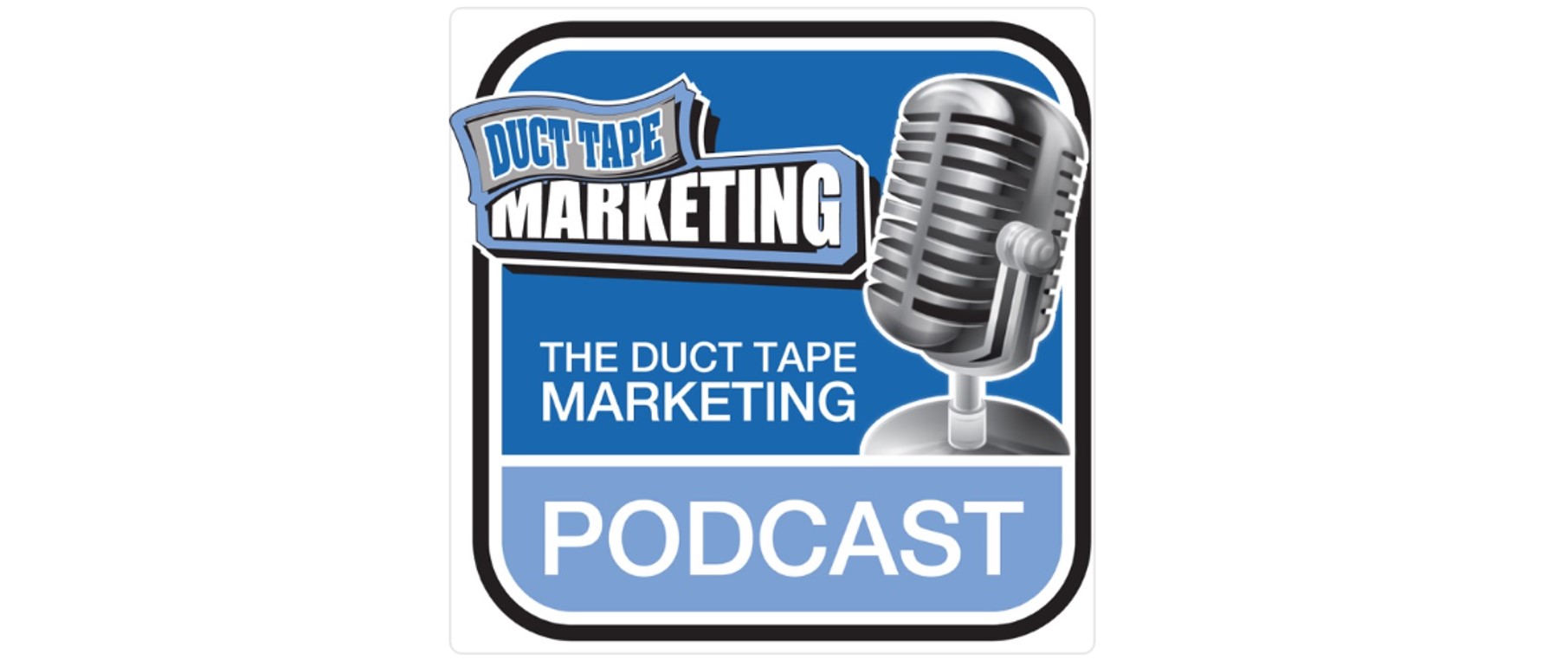 The Duct Tape Marketing podcast goes out around two or three times a month. Hosted by John Jantsch, its content is about marketing and referral selling, and hones in on a specific book or expert in each episode.
Its advice is broad, so regardless of what industry you're in, you're likely to find it relatable. That said, it's also geared more towards smaller or home-based businesses and entrepreneurs who need help scaling up their efforts and getting a better ROI, so is perfect for SMEs.
Topics covered are branding, marketing strategy, content creation, building landing pages, mobile marketing, SEO and much more. They offer valuable tips and tricks to getting more in return for your efforts. They explain, in a very accessible way, how investing in different areas of marketing can generate sales and revenue.
5. Marketing Over Coffee
Host: John J. Wall and Christopher S. Penn
Website: www.marketingovercoffee.com/
Available on: iTunes and Android

Marketing Over Coffee puts out weekly 20-minute episodes that are packed with marketing tips and tricks. It covers traditional, new, on and offline marketing, so there's something for everyone.
Topics include social media, SERPS, SEO, content creation and email marketing. They also dip into offline traditional marketing practices. What I like most is how they take questions from listeners, which makes the podcast more interactive than most business broadcasts.
It boasts heavyweight hosts too. Christopher S. Penn is Podcamp's co-founder, while John H. Wall is the Vice President of Marketing for EventHero.
And where did it get its name from? Since they launched the podcast in 2007, the show has been recorded in a local coffee shop every week. And because of this, it takes on a very accessible, casual air, which makes for easy listening on a lunch break or daily commute.
6. How I Built This
Host: Guy Raz
Website: www.npr.org/podcasts/510313/how-i-built-this?
Available on: iTunes, Stitcher, and more.
How I Built This is brought to us by NPR, where host Guy Raz looks at the world's most successful brands and the people behind them.
Among the giants interviewed by Guy Raz are founders Roxanne Quimby of Burt's Bees, Blake Mycoskie of TOMs, and John Mackey of Whole Foods Market, who've taken the time to describe their journey from the simple seed of an idea through to building million, and multimillion dollar businesses.
Each weekly episode is meatier than most podcasts, lasting around an hour. But they include actionable takeaways that can be applied to your own business efforts.
7. Entrepreneurs on Fire
Host: John Lee Dumas
Website: https://www.eofire.com/podcast/
Available on: iTunes, Stitcher and more.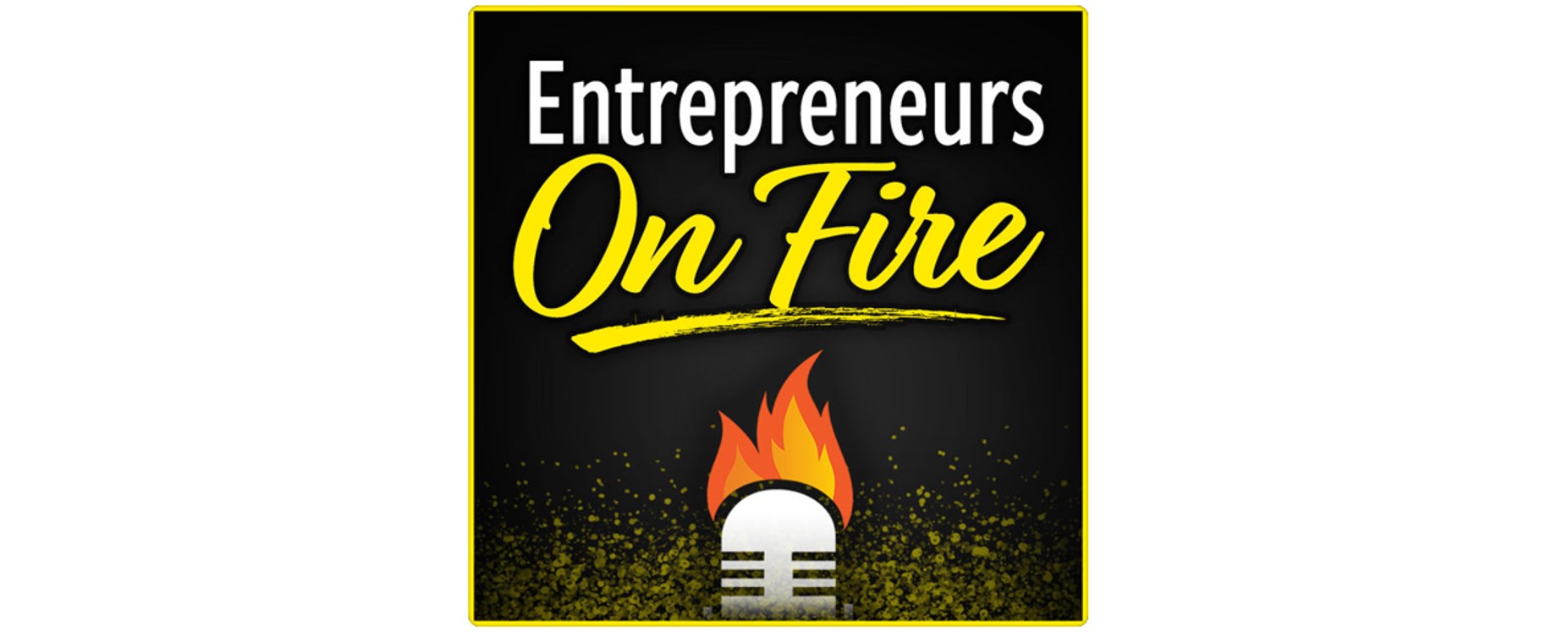 John Lee Dumas, who has grown Entrepreneurs on Fire to a multimillion dollar a year business, brings us weekly episodes covering various topics on different industries.
The episodes vary in length, from short 10-minute blasts, to hour-long in-depth discussions. Most follow an interview format, with John talking to industry leaders and influencers about their journey to success.
He covers topics from marketing and sales to finance, all from an entrepreneur's perspective. An entrepreneur himself, John Lee Dumas brings his own experience to the podcast, making it a popular one for those aspiring to be as successful.
8. StartUp Podcast
Host: Alex Blumberg and Lisa Chow
Website: https://www.gimletmedia.com/shows/startup
Available on: iTunes, Stitcher, Spotify and more.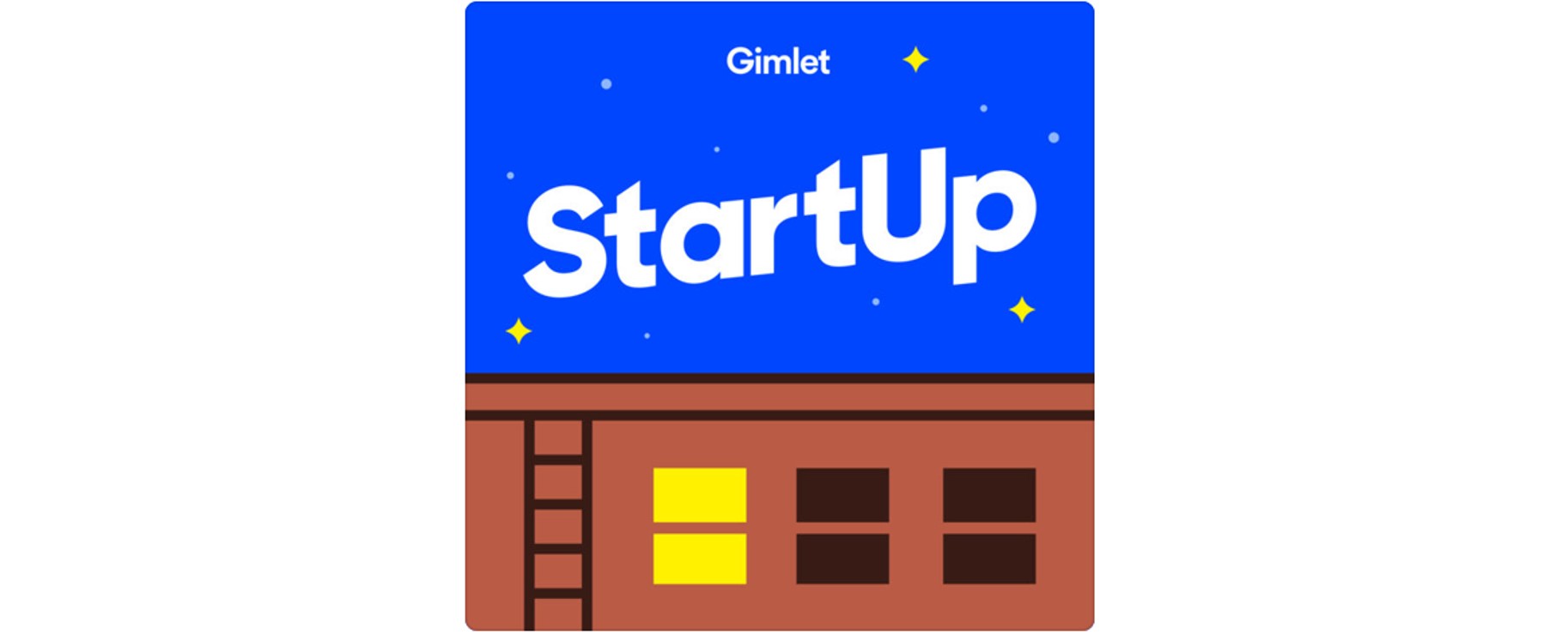 StartUp, brought to you by Gimlet, describes itself as a "documentary series on entrepreneurial life". It focuses on what it's really like to start up a business, looking at all aspects of launching a company, from how to hire the right people, through to hacking venture capital and running a family business.
The podcast takes the format of Lisa and Alex interviewing entrepreneurs, who discuss both their successes and failures throughout their business ventures. Because it captures both the rough and the smooth of starting up a business, it's extra engaging to listen to.
The podcast has been incredibly successful and has even been made into an ABC sitcom called "Alex,Inc." starring Zach Braff.
9. Marketing Companion
Host: Mark Schaefer and Brooke Sellas
Website: www.businessesgrow.com/podcast-the-marketing-companion-2/
Available on: iTunes, Stitcher, and more.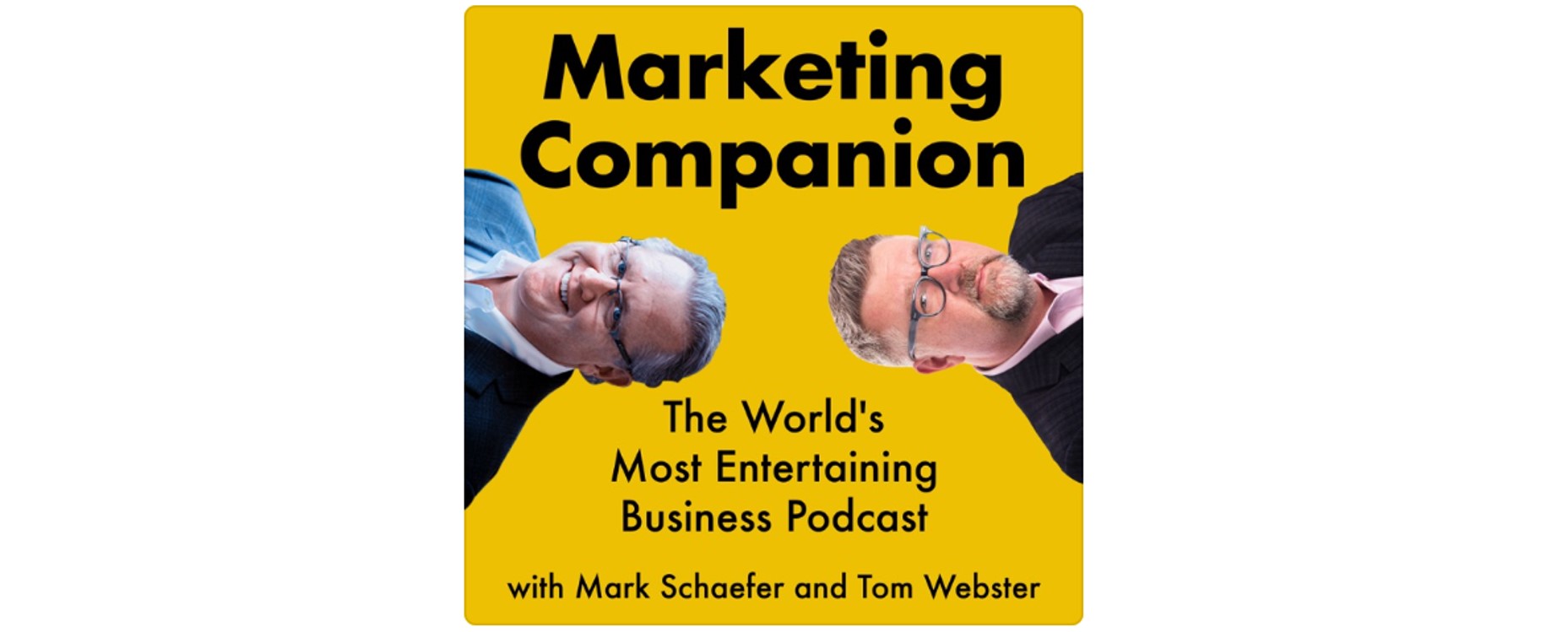 Boldly proclaiming itself "the world's most entertaining marketing podcast", the Marketing Companion aims to combine comedy and celebrity guests to bring you engaging and accessible business marketing advice.
Its weekly 30-minute episodes bring you anything from "How to monetise a Facebook Group" to "The ultimate copywriting challenge". It's fun, creative, and an easy listen.
In summary
If you're running a small business, it's essential to keep up with the latest ideas, trends and practices in the business world. But by virtue of being a small business, it's unlikely you have the luxury to spend time trawling through business journals on a daily basis.
Podcasts are a great way of absorbing ideas and insights, without having to put in much work or pay a fee. They're portable and accessible, most of them available via iTunes or Stitcher via your smartphone which you can listen to on your daily stroll to work (or your drive if you link up via Bluetooth).
The best thing about podcasts is that there are such rich pickings at the moment. From How I Built This, where you'll be inspired by the entrepreneurs behind some of the world's best-known brands, through to Marketing Over Coffee, where you learn tips and tricks for getting more bang from your buck, you're bound to find something great to listen to in your spare moments.
These are just nine of my favourite podcasts, but there are plenty more out there to choose from. My advice: take a look at iTunes and Stitcher and subscribe to a few podcasts that catch your eye. Before long you'll have your regular favourites, and will be getting your daily- or weekly- hit of inspiration and education that, let's face it, every business leader needs.