Convincing shoppers to click on your PPC ads is just the beginning, and the hard work in planning your search marketing campaigns and producing compelling ad copy can be wasted if your landing page doesn't do its job.
By clicking on your PPC ad, a shopper has expressed an interest in your site and products, and so landing pages need to continue the work of the ad, providing the information needed to find out more about products, and enough persuasive elements to convert visitors into customers.
Landing page aims may differ according to products sold and campaign goals. For most retailers, landing pages are likely to be designed to convert visitors into buyers, but other pages may be about driving visits to physical locations, perhaps through appointment bookings. It could also be designed to collect customer data, perhaps to build up an email database.
While a well-designed landing page ensures a smooth transition from the ad click and helps the customer, a bad landing page can leave customers confused, wondering how to find the product they clicked an ad for, or how to purchase it.
Conversions are key, but landing pages also affect Quality Score, a metric used by Google and Microsoft. Landing page experience is a factor in Quality Score, and this can impact future ad placements and bids.
In this article, I'll look at the types of landing page to use with PPC campaigns and some key best practices and tips to optimise your landing pages.
What type of landing page should you use?
The type of landing page you choose will depend on ad type and campaign goals. There are a couple of possible options here.
Firstly, you could direct visitors who click on ads to a product or category page that is relevant to the ad. Or, you could design a landing page which is designed to be used with a marketing campaign, or especially designed for visitors from PPC ads.
Landing page choice can also depend on the search terms you're bidding for, and what suits these visitors best. For broad search terms, it may be more relevant to show existing category pages.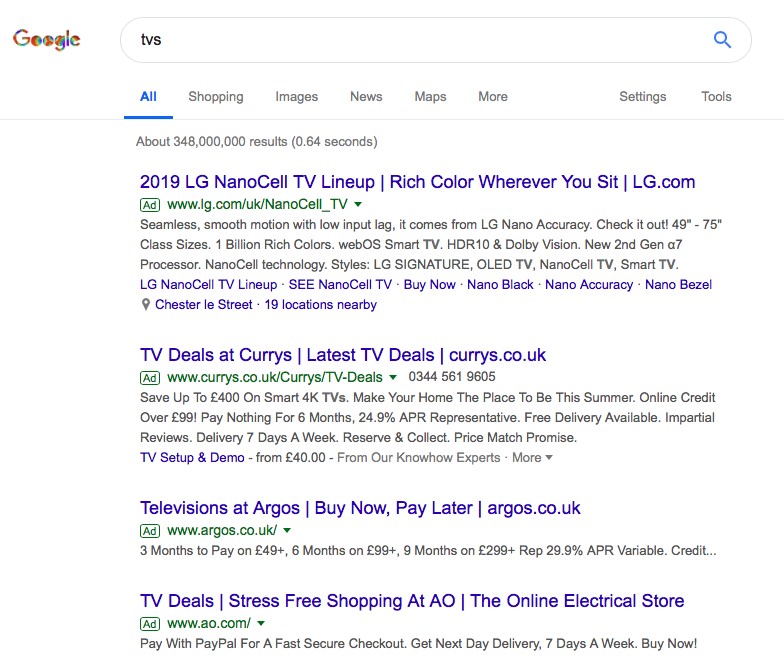 For example, when people search for a generic term like 'TVs' this indicates the stage they're at in their product research, and that they may want to see the entire range of TVs on offer. In this case, most of the brands bidding on this term send shoppers to the product category page, from where they can start to browse the range, narrow options, and check out individual product pages.
For a more specific term – the exact make and model of TV for example – it would be wiser to send customers straight to the product page as the use of this term indicates that they have a clear idea of what they're looking for. Sending them straight to product details removes potential distractions.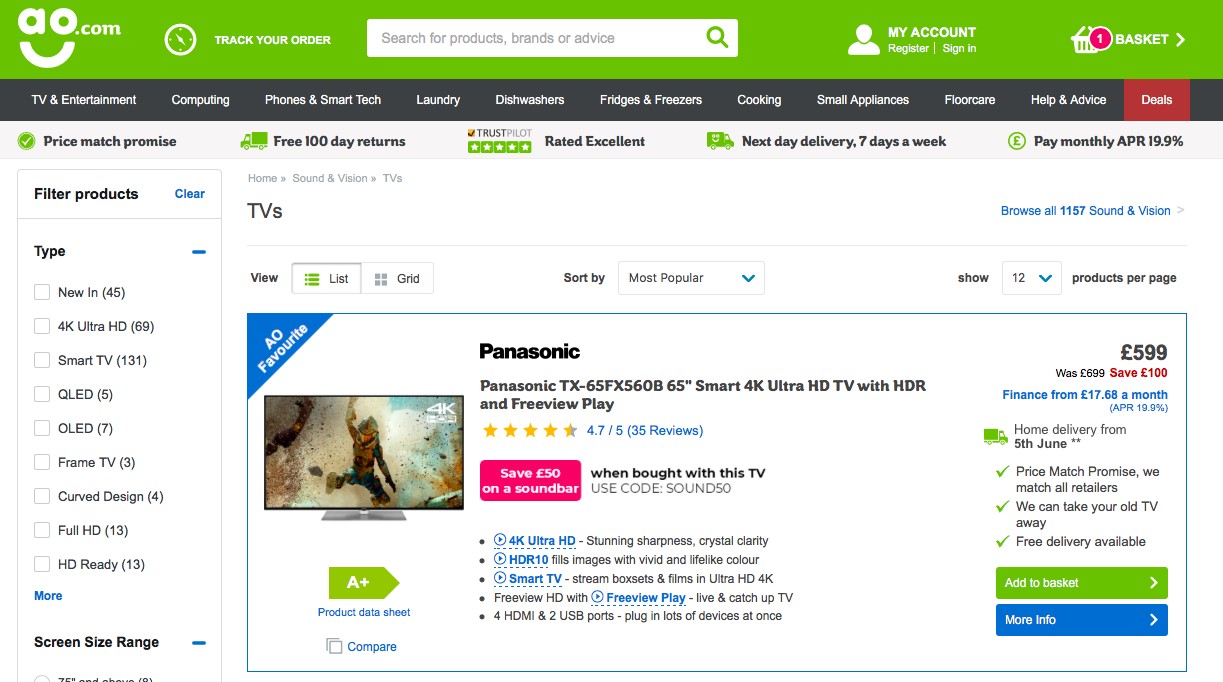 If you use existing landing pages this can be a more efficient and cost-effective approach, as it does not involve any extra design work. They can also be more effective from an SEO perspective as they are a permanent part of the website and can also rank organically for product searches. One potential problem with using existing pages is that they can be less focused on the conversion than custom landing pages. 
Product pages are of course designed to sell the product in question, but they also function as part of the general browsing journey on a site, so visitors may look at multiple product pages while browsing.
For this reason they're designed to help people browse the site and check out their options, with clear site navigation and promotion of different product options.
In the case of a dedicated landing page, the visitor has clicked an ad to see it, and the retailer has paid for this click, so it's more focused. This can mean a more stripped down approach, with pages showing CTAs only for the product and site navigation options removed to avoid distraction.
They can also be adapted for a specific campaign, with copy, images and products designed to fit in, carrying on imagery from TV ads for example.
Tips for landing page design
Once you have decided on the keywords to target with your PPC campaign, and the types of landing pages that are suitable, there are several elements to consider next.
1. Relevance of landing pages to the ad
Landing pages must be relevant to the PPC ad that the visitor has just clicked on. It needs to match their expectations. If it doesn't, then the visitor will wonder whether they're on the right page.
So, if they've clicked on an ad for a Dualit toaster, they need to see the product name and image when they land on the page, as well as price and other details.
This ensures a smooth transition from ad to landing page and avoids the risk that they'll leave the site straight away.
2. Think about the length of landing pages
There's no right or wrong answer here. The best performing page length can depend on the type of product, the target audience, and the goals of the campaign.
In a nutshell, the landing page needs to be long enough to sell a product or service effectively, but not so long that it detracts from the user experience and deters visitors.
A longer landing page has some key advantages. It allows more space and room to convey the different features and benefits of a product, and therefore more chance to convince customers to buy.
For this reason, it can work well for more complex products which require more thought from shoppers. Amazon does tend to do this on most product pages, though Amazon may be the exception here.
Shorter landing pages have the advantage of brevity, and can convey a product's features and benefits in a few simple points. This can speed up the decision process and lead to more conversions, though the potential drawback is that customers could have unanswered questions about products.
3. Clear calls to action
A good landing page should leave customers in no doubt about where they need to click to buy a product, book an appointment, or whatever action you want users to take.
Some general tips for a good call to action:
Easy to find. If users have to spend any time looking for it, it isn't doing its job. It should be in a prominent position, while multiple CTAs can be used for longer landing pages.
Stand out from the background. This is often about a mixture of size and colour. It should be big enough to spot, while it can help to choose a colour that contrasts with the rest of the page. There's no right or wrong answer here, but the color should help to make the CTA stand out.
The words used on the actual CTA should make it clear what will happen when the user clicks – 'add to basket', 'buy now', 'begin your quote' etc.
4. Keep distractions to a minimum
The purpose of a landing page is to convert, so it makes sense to remove any elements which aren't helping towards that goal.
Images and content should be used carefully, providing just enough to help the user make their decision and not distracting them with too much information.
Many sites choose to remove navigational elements so that customers are focused on the page. This can work and does make sense with 'one product' sites like ipsy. The flip side is that it can leave customers at a dead end if they decide not to buy.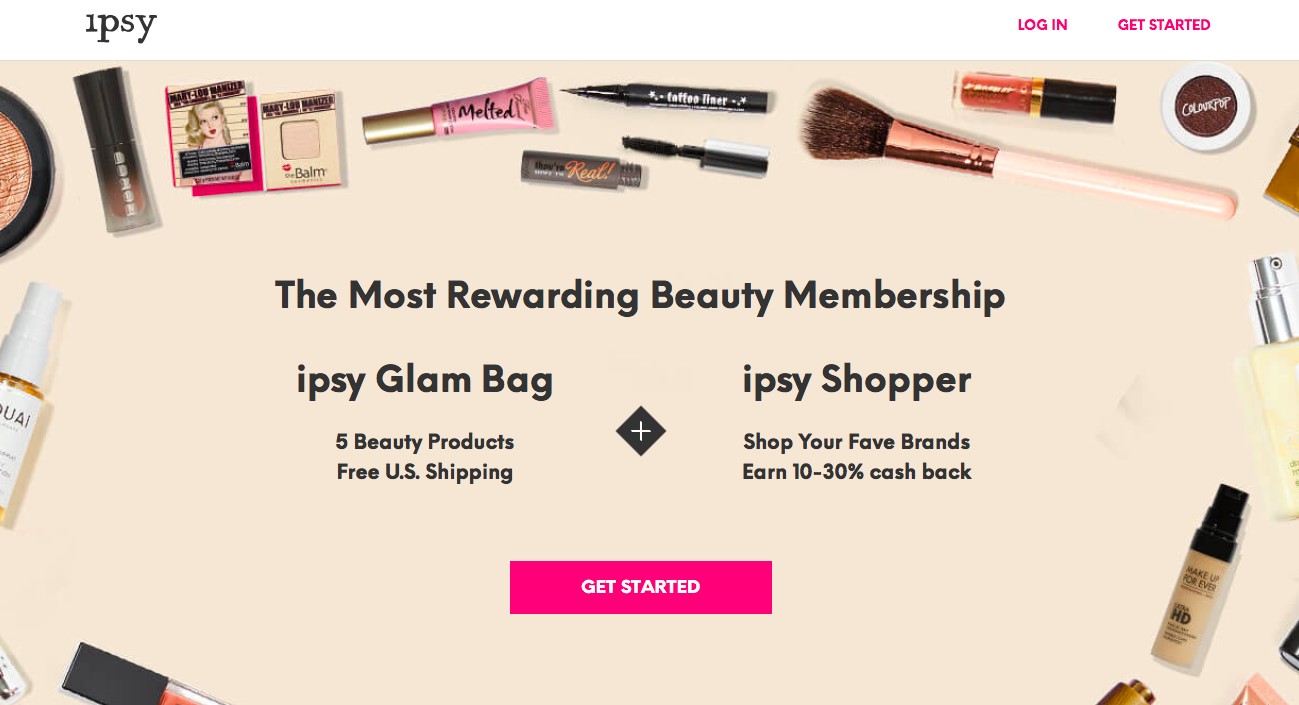 5. Build customer trust
If a landing page appears untrustworthy this can deter shoppers. This is something that is especially important for smaller businesses that may not be well-known to the shopper arriving via a paid ad.  
Trust can be conveyed in a number of ways. The look and feel of a page helps, if it looks professional and is easy to use, this is a good first step. In addition, sites can add user reviews, press mentions, customer testimonials and messages about secure payment to help reassure customers.
Here, Riverford prominently displays its Trustpilot review score to show that it's trusted and valued by previous customers.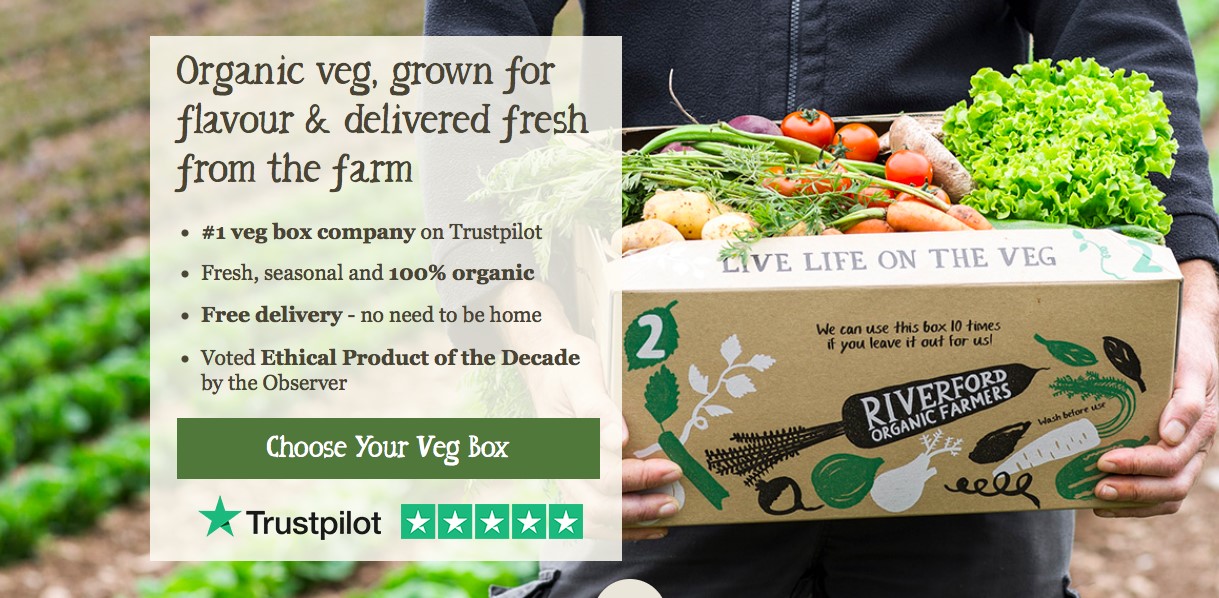 6. Loading time 
Landing pages need to load quickly to be effective. Users may become frustrated with slow loading pages and may leave before it finishes loading. Compass research found that bounce rate increases to 50% when a page takes an extra two seconds to load.
In addition, page speed is a Google ranking factor, and something which is also taken into account as part of Quality Score.
7. Test and improve
No landing page is ever perfect, so they should be continually tested and improved to optimise performance.
Elements such as page length, placement of CTAs, page copy, images and more can all be tested and tweaked to find the best balance.
8. Think about mobile users
With mobile web use up at around 50% in many sectors, your landing pages must work for mobile visitors.
They need to load quickly, be easy to read, and forms need to be mobile friendly to maximise ROI from mobile visits.
You can turn mobile to your advantage, making forms easier to complete by serving up the most appropriate smartphone keyboard, adding mobile payment shortcuts, and even using phone numbers as a CTA if you're looking to drive store visits or appointments.
In summary
Landing pages are an important aspect of any PPC campaign and in this article, I have outlined some of the key areas to consider to maximise performance. A well-designed landing page which delivers on the promise of the initial ad can make a big difference to your results.