You've done all that great work, but now you want to be paid for it. A big part of being a successful freelancer is handling the financial side of things, which luckily isn't as daunting as it might sound. Here's everything you need to know about getting paid and managing your accounts when you're freelance.
Setting and enforcing your payment terms
As a freelancer, your payment terms are ostensibly up to you. 30 days is standard, but if you want to make it one or two weeks, you're perfectly entitled to do that. You could also choose to request staggered payments for big projects so that you're not left waiting at least 30 days after the work is completed and signed off to be paid for your time.
However, it's worth noting that you'll find that you sometimes have to agree to abide by a client's own payment terms if they have set procedures for paying suppliers (as is usually the case with larger companies). You may even find that some bigger companies insist on 45, 60 or even 90-day payment terms, and whether or not you choose to accept this is down to how much you want the work.
The key point here is to draw up a contract before starting work, laying out your payment terms for the client to agree to. This gives you something to fall back on should they then fail to meet those terms (though in small claims cases, an email chain showing an agreed price and payment period may be acceptable as evidence).
Invoicing
On your invoices, you'll need to include the following bits of information:
The word 'invoice'
Your name, address and company name (if applicable)
Your client's company name and address
An invoice number (your numbering system is entirely up to you)
The date the invoice is being sent
The date when payment is due
An itemised list of the work you've completed, along with the unit costs, quantities and total amount due
VAT and your VAT number, if you're registered for VAT – more on VAT invoices here
A Purchase Order number, if you have one
Your bank details, so that they can pay you
You'll need to keep records of everything you've sent. The easiest way to do this is to use accounting software, which also enables you to create professional-looking invoices. There are some excellent free ones out there; Wave is a good choice. To make your invoices look even sleeker, you may wish to include your company logo at the top of the page. When you've finished creating your invoice, save it as a PDF and email it to your client.
Some freelancers send an invoice as soon as they complete a piece of work, while others leave all their invoicing until the last day of each month. You'll find that money trickles into your account in dribs and drabs whichever you do, which can take a bit of getting used to when you've been employed; there's no such thing as 'pay day' anymore. It's wise to leave a 'cushion' of money in your bank account to make sure you can still pay your bills even if there are delays in invoices being paid.
Chasing late payments
While most clients pay on time, chasing late payments is, unfortunately, a fact of self-employed life. To help reduce the likelihood of them, you can configure your software to send automated reminders, but this does risk annoying your client contact.
Instead, you could send an 'overdue' reminder the day the invoice becomes overdue, and then follow this up with a second one a few days later if it still isn't paid. If automated reminders don't work, write a courteous but firm email pointing out that you've not yet received payment, and reminding them when the invoice was due. A polite reminder that you'll charge statutory late payment interest may also help produce the desired result, but should this fail to result in a payment, you could try calling the client's accounts department to chase it up.
Unfortunately, a small percentage of invoices may become significantly overdue, with no sign of payment forthcoming. In this instance, a letter from a solicitor may be necessary to spur them into action. You can have a solicitor send a 'letter before action' to pre-empt taking the client to a small claims court, or a 'late payment demand' if you're planning to claim interest, compensation and debt collection costs. Debt collection solicitors can send these letters for as little as £3.
If you reach the point of having to take the client to court, you can start your claim online. You'll need to balance the need for the money owed with the likelihood of receiving any further work after taking the client to court; it's a last resort.
When and how to ask for payment upfront
You wouldn't go into a supermarket and assume you'd be invoiced in 30 days for your shopping, but that's usually how it works when you're offering services as a freelancer. However, there are some circumstances when it's appropriate to ask for payment upfront.
It's common to ask for a percentage of your project fee – usually 50% – upfront for new clients, as they're an unknown quantity and it lessens your risk if you've had at least some of the payment before you begin work. It also demonstrates commitment from them, as otherwise you could book out the time and turn down other work only to have them cancel. The rest of the payment would then be due on completion of the project. Most clients are fine with this, and you just need to explain when you send them your quote that this is what you do for all new clients.
You may also find it useful to request payment upfront from serial late payers. If you know they're likely to drain your time and energy chasing overdue invoices, it's worthwhile getting the payment before you begin. You'll probably find that they pay quickly when it means they won't get the work until they do!
Accounting
Your invoices are only one element of getting paid as a freelancer, and they're just one part of the day-to-day accounting you'll need to stay on top of when you're freelance. Here are some of the other things you'll need to consider on the financial side of running your business.
Save for tax
When you're employed full time, your tax and National Insurance go out of your wages before they reach your account. When you're self-employed, you'll need to register with HMRC, fill in a tax return and make manual payments to HMRC once or twice a year (the deadlines are 31 January and 31 July). For this reason, it's wise to put a percentage of your earnings aside in a separate savings account each month to ensure you'll have enough to pay your tax bills (saving 25% should be sufficient).
Hire an accountant
Rather than agonising over completing your tax returns yourself, pay an accountant to do it for you. A good accountant will save you more money than their services cost, and they'll save you an enormous amount of time and stress as well. You'll need to prepare your accounts for them, with a folder for each financial year containing:
Details of your overall income and expenditure, along with any payments still outstanding
Your invoices
Your expenses
Your bank statements
Your receipts
Your accountant will prepare your tax return and file it with HMRC, and then it's up to you to make sure your tax bills are paid by the deadlines. You're legally required to keep your accounts for a minimum of five years after the 31 January deadline of that tax year.
Keep your receipts
Keep all your receipts for things you've bought for work, whether it's a new laptop, an office chair, printer paper, postage costs or any other expense associated with running your business. These expenses can be offset against the tax you pay, so you'll likely end up paying less tax than you were when you were employed full time. A handy way to keep track of all your receipts is to take twelve envelopes, one for each month, and store your receipts month by month.
It's more complicated if you're a limited company
Throughout this article, we've assumed that as a freelancer, you're operating as a sole trader. If you choose to become a limited company, accounting becomes a little more complex. You'll also have more obligations if your profits are over the threshold for registering for VAT. Here are the official Government resources to help you understand what you'll need to do if you go down this route:
Accounting can seem a daunting aspect of running a business if you've never done it before. The good news is that software makes it straightforward, and you'll take on a new appreciation for the work of accountants. For more advice on running your own business, take a look at our other posts on the ins and outs of freelancing.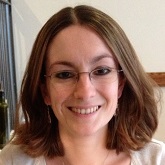 Rachel Ramsay is a freelance copywriter with a background in digital marketing. She's written copy for clients ranging from the United Nations World Food Programme to The North Face, and particularly enjoys working with lifestyle and travel brands. In her spare time, she volunteers for Guide Dogs and flies light aircraft and helicopters.
Read full profile