In 1921, Frederick R. Barnard published an article in Printers' Ink, commending the effectiveness of using graphics in advertising. He is famously quoted as saying, 'One picture is worth a thousand words', and this has never been more resolute than today – especially in an age where visual content dominates our everyday lives.
In the online world visual content is essential. Not only are there plenty of examples of increased engagement as a direct result of using images, but social media platforms like Flickr, Instagram and Pinterest have popularised the use of imagery by favouring it over the written word.
If you've read our guide to structuring effective blogs you will already understand the importance of including images to illustrate points and break up text. But, what are the best ways to source images and how can you be sure you're using them correctly?
In this blog we aim to guide you through the process of sourcing stock and free images, understanding the differences between the many different licenses, how to correctly attribute free images and how to protect your own work, to ensure that you continue to create attention grabbing, ethical content.
Do you know about all of these?
Image licensing
Free images
Sourcing images for your content
How to attribute images
Image licensing
All images, including original photographs, gifs, infographics, logos and videos belong to somebody and can stipulate where images can be used as well as specify intended use. This is known as image licensing and exists to protect the copyrights of such materials.
Owners can therefore make their images available for free or sell them for reuse.  Let's take a more detailed look at the licensing for both types:
Stock Images (paid for)
With stock images you essentially buy the right to use the image for whatever purpose. However, depending on where you purchase the image there can still be stipulations for intended use and these can fall under two categories.
1. Rights-managed (RM): An RM license only allows the buyer to use the image for its intended purpose. So, if the image is being used in an ad banner it cannot be used again as a header image on another website. These licenses can therefore define, when and for how long the image can be used.
2. Royalty-Free (RF): The user buys the right to use these images across a variety of projects with no time restrictions.
Free images
When we talk about 'free' images it is important to note that this only refers to the cost and does not necessarily reflect the terms of uses.
People who provide their content for free will typically apply a Creative Commons (CC) license, which allows them to make their work available to the public while preserving their copyright. The author may give a user the right to use, share and modify work, as long as they abide to the conditions specified by the owner.
There are several different CC licenses that can be applied to images and each come with different stipulations so you must ensure that you adhere to the terms of use at all times.
The most common licenses applied to free materials are:
CC BY: This the most flexible license meaning you can use, modify and distribute images and even use them for commercial use as long as you accredit the original source.
CC BY-NC: Allows you to use modify and distribute images with accreditation, but must not to be used in a commercial capacity.
CC BY-NC-ND: This is the most restrictive license which allows you to download and share images with accreditation but cannot be modified or used commercially.
Sourcing images for your content
1. Use your own images
If you choose to create your own images – whether original photographs or creating graphics in house – you own the copyright to that image and are free to use it where you like and distribute it without restriction.
Unfortunately, any images or content uploaded on the web will be subject to some sort of copyright infringement simply because it is so easy to right click and save an image. You'll be pleased to know that there are ways to restrict this and protect the work that you are particularly precious about.
You can protect your work by:
Adding watermarks: Add a subtle detail or your company emblem to your images. This means that if they are reproduced or shared it will be harder for someone else to pass it off as their own work.
Disabling the ability to right click: Although not fool proof this will help to deter less web-savvy users. For WordPress users there is a handy plugin called No Right Click Images which means your images can't be saved.
Reverse image search: You won't be able to stop everyone from using your content but you can use it to your advantage by finding sites that have used your images and asking them to accredit you. Most site owners won't object and it can be a good way to building backlinks. Alternatively, you can simply ask them to remove the image.
To find your images that are being used without your permission, go to Google Images and click on the camera icon.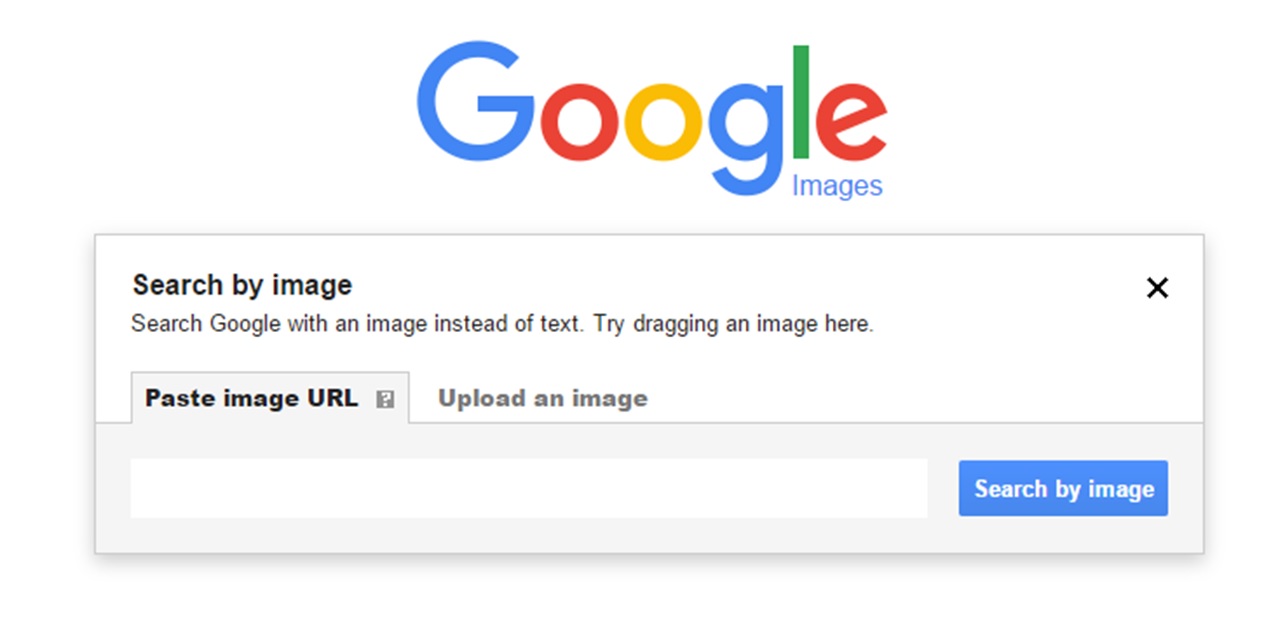 From here you can either type in the URL of the image or drag the image you're searching for from your computer. Google will search and locate images that are similar and exact matches.
2. Stock images
If like me, you don't have your own in-house content development team you can always buy content. Here is a rundown of my preferred places to purchase images:
Shutterstock: Not only does Shutterstock offer a huge range of contemporary stock photography for a whole range of projects, they also have a great range of vectors, illustrations, videos and music.
They offer a choice of on-demand pricing ranging from £25 for 5 images and £145 for 25 images, and subscriptions including £19 per month for 10 images and £119 per month will get you 750 images. The advantage of Shutterstock is that images are largely royalty-free.
istock: Offer royalty-free images, video and audio files, many of which are exclusive to istock – meaning you won't find them anywhere else.
Pricing ranges from £20 for 3 credits or a £25 per month subscription will give you access to 10 images per month. However, this is only for essential images and doesn't include their 'signature', high-end images.
Getty images: Images from Getty are made for the commercial, journalistic world and therefore come at a premium price.
For a single high resolution image you can pay as much as £425 and 25 images will cost you £3750.
Fotolia by Adobe: Fotolia offers great flexibility by allowing you to purchase credits. This means that you can save money by purchasing images in a smaller size.
Credits will cost you anywhere between £25 for 26 credits and £5100 for 9400 credits. A medium sized picture is typically worth 3 credits.
Adobe Images: If you're already a Creative Cloud customer then Adobe images might be your best bet as they do offer discounted prices on their stock images.
£19.99 excluding VAT will buy you 10 images per month £199.00 will get you 750 per month.
Although royalty-free images can offer you peace of mind in terms of licence conditions there are still some restrictions and limitations that apply to using these images:
Stock images can be costly. If you intend on using a lot of images then it might be worth taking out a subscription or thinking about alternative methods for finding content.
Purchasing does not give you exclusive rights and the images will be used by others around the world. If being unique is important then you may have to commission someone to make visual content for you.
You're prohibited from reselling the image, placing on a shared drive or gifting the image to a third party.
Images cannot be used in adult-related content.
You cannot use images with models that may give the impression that they endorse your products directly.
Images cannot be used as part of a trademark or logo and you cannot register any design as your own that may contain the original image.
3. Free images (Creative Commons)
Thanks to the CC licensing there are tonnes of sites where you can access free images and my personal favourites include:
Bear in mind that individual images will come with individual restrictions and conditions for use. In all instances you will have to credit the author. Carry on reading for more details about how to do this.
4. Using Google
Back in 2014, Google introduced the 'Usage rights' filter for its image search, allowing users to easily find images based on usage rights and this essentially means you can browse images from across the web.

After an initial image search click 'Tools', 'Usage rights' to filter image results by the following license types:
Not filtered by license: The images are not filtered by license type.
Labeled for reuse with modification: Images with this type of licensing must be modified before use, but can be used and redistributed freely, even for commercial use.
Labeled for noncommercial reuse with modification: If modified, these images can be used on non-commercial communications, which relates to anything that has the potential to make money. I would personally stick to using non-commercial images on educational literature, internal comms, presentations or any place without links to a business.
Labeled for noncommercial reuse: Similar, to the above these images can be used for non-commercial use without having to be modified.
A word of warning: Filtering images by license type is great for a quick search but you will still need to go directly to the source to check the details of the licensing agreement. While authors may have licensed an image as 'reuse' many offer these for free under the provision that you attribute the image to the owner.
See Google's own warning:
'Before reusing content, make sure that its license is legitimate and check the exact terms of reuse. For example, the license might require that you give credit to the image creator when you use the image. Google can't tell if the license label is legitimate, so we don't know if the content is lawfully licensed.'
How to attribute images
If using images that require you to attribute the author, the best method of doing this is to make the following information visible on the same webpage:
Image title
Link to the author's profile
Link to the image source if different to the above
Disclaimer notice
Link to the license deed. For example 'CC BY 2.0'
You can find a more in-depth licensing guide from the CC on how to correctly attribute content, which even provides handy examples of how not to do it.
Final thoughts
Images are key to increasing engagement and raising the profile of your brand, but when it comes to sourcing images there is a lot to consider.
If your business relies on being highly distinctive and unique then you'll probably want to ensure that graphics are created in-house to better reflect your brand identity. However, stock or free images can be useful especially if you plan on incorporating them into designs of your own.
No matter what content you source or how you intend to use it be mindful that images do belong to someone and there will be conditions of use – even if you've paid for it. If in doubt attribute the image to its owner and rid yourself from any guilt.