Modern businesses live and die by their reputation among their customers. How a brand is perceived by consumers matters because it determines whether or not it stands out in the crowd.
Brand equity is simply the perceived value assigned to your brand. The stronger your brand equity, the greater your reputation among your customers, and the higher the value of your company over and above monetary assets.
Companies who take care of their brand are those that set aside time and resources to ensure their customers have a good perception of their products, services, values and vision. And more than this, businesses who achieve excellent brand equity are those which are highly valued – on an emotional level – by their customers and have developed a strong loyalty.
The Keller Brand Equity Model
In the 1990s, Professor Kevin Lane Keller developed his Brand Equity Model in his textbook, "Strategic Brand Management". This model described strong brand equity as the ability to generate positive sentiments, beliefs, opinions and perceptions, and set out the 4 stages a brand must go through to achieve it:
Brand identity
Building your brand identity means developing the name, strapline, logos, imagery, colours that people will associate with your brand.
Brand meaning
Developing your brand meaning needs you to work on your "performance" (what your brand means) and "imagery" (what your brand stands for). Your performance pertains to how well your business meets the needs of your customers. And your imagery refers to how your brand speaks to your customers on a social and psychological level.
Brand response
Your customer responds to your brand with "judgements" and "feelings". And they experience these judgements and feelings on the quality (perceived or actual) of your products and services; your credibility as a business; the relevance of your product or service to your customers' needs; and how well you perform compared to other brands.
Brand resonance
Finally, brand resonance is about building a deep relationship with your customer. This is arguably the hardest part, because it's achieved when your customers have developed a deep connection with your brand – being repeat purchasers, brand ambassadors, fans on your social media, and so on.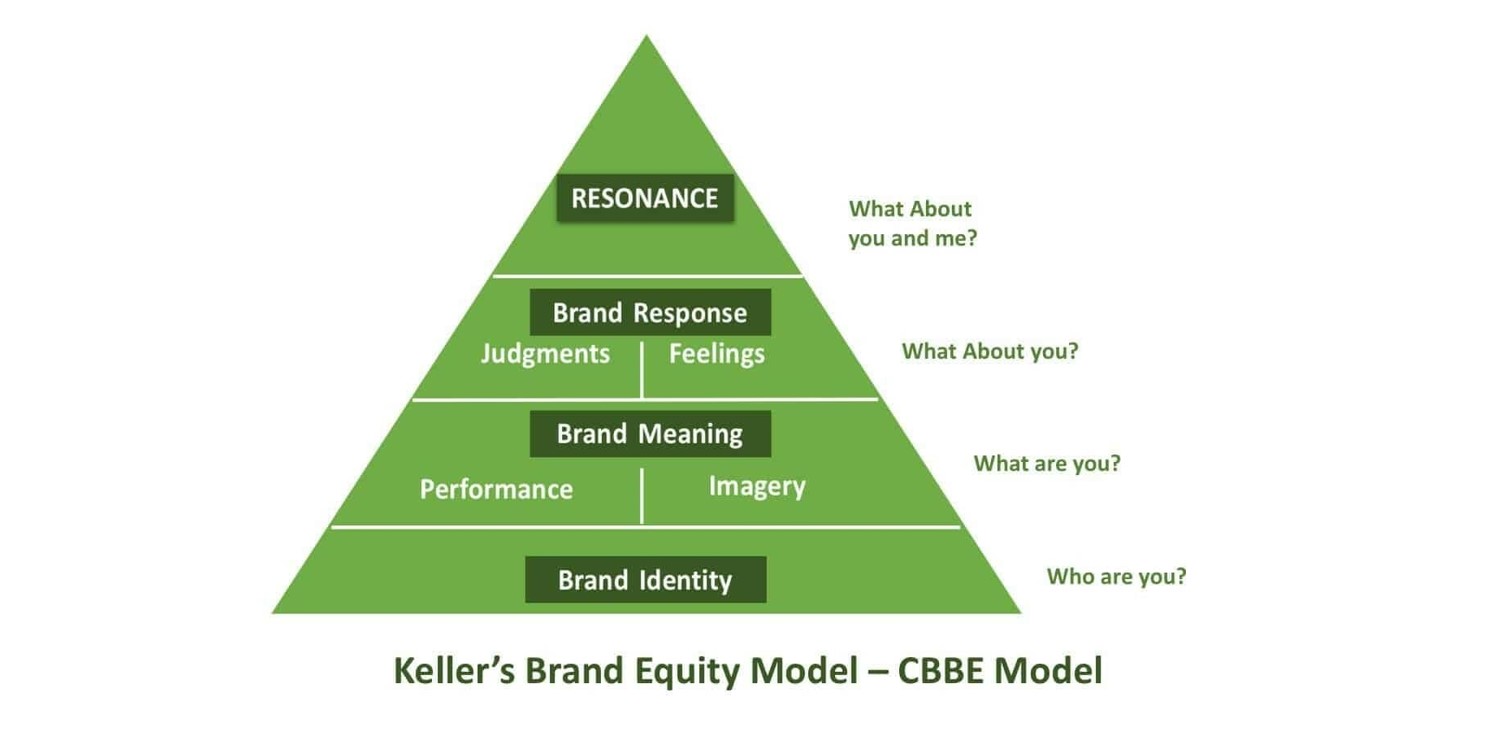 Steps to building your brand equity
Achieving a strong brand equity, then, requires a four-step programme, from getting your basics nailed, through to forming deep and long-lasting relationships with your customer base.
Let's look at how you can achieve these on a practical level, and check out some brands who are already doing this well.
1. Start right away
Getting your brand basics straight early on will help you to avoid confusion in the long run.
If you've developed your products, your packaging, your website and logos prior to having planned and developed a strong brand, then it's likely you'll end up in a muddle later on. 
Customers rely on a consistent brand so that they know that when they visit your website, they'll be able to recognise the font, colours, logo and designs when they find your product in-store. If these elements are mismatched then you'll leave your customers confused and they'll choose your competitor instead.
However, if you're reading this and you're already a way down the line without putting in the brand groundwork, it's better late than never. Get started right away and set aside some time to work on developing your brand basics.
2. Know your USP
Before you build up your brand, it's important that you get to know how you stand out in the market. Your USP (unique selling point) should form the basis of how you determine your brand identity.
Your USP isn't a mere benefit your product provides. It's the actual reason your product exists. It should be the thing that drives you to work as hard as you do to bring that product to the market and will it to succeed.
3. Build excellent customer experience by knowing your audience
How your customers experience your company, is what underpins the success (or failure) of your brand equity. In fact, according to Experience matters, 86% of customers who have the best experience of your brand are likely to make a repeat purchase from you in the future. And customer experience is becoming increasingly tricky to get right, given how consumers experience brands in today's economy. 
Gone are the days where consumers interact with a brand physically by walking into a store, browsing your products, making a purchase and perhaps even returning again in the future. The consumer of today expects a highly refined journey throughout your brand whether it's on or offline, on your social presence or website, in your store or on a billboard, on a TV commercial or via a Facebook ad.
Achieving a consistent and seamless experience through all these touchpoints takes a high degree of planning – and often an iterative approach.
Crucial to this is understanding your target audience.
Some basic persona workshopping will help you to develop an understanding of the key parts of your audience. HubSpot have a useful guide to take you through the process of developing your personas and how you bring them to life to ensure that all your business efforts speak directly to them.
Tasks:
Develop your customer personas.
Draw up a high level customer journey map across all touchpoints between your customer and your brand.
Identify gaps in the customer experience.
Make necessary fixes.
4. Build brand recognition with the basics
The basics of your brand equity are the nuts-and-bolts elements we normally associate with brands. The tick when we think of Nike, the 4 hoops when we see an Audi drive by.
But building brand recognition goes beyond your logo. You need to be recognisable in your colours, your messaging, your straplines, and your tone-of-voice.
Remember that 2007 Gorilla commercial brought to you by Cadbury's. The minute-and-a-half long ad only showed the brand name in the last 2 seconds. They knew that they had built up such brand recognition that consumers would only need to see that purple colour and know that it was a Cadbury's ad.
Tasks: 
Work with a design agency, or in-house if you have the resources, on your brand visuals.
Decide on your corporate colours, font, straplines and slogans.
Start working on your SEO, building up a list of keywords for which you'd like to start ranking in search.
Build up or rationalise your social media approach. Make sure your branding is consistent across all your channels.
5. Develop brand meaning
Consumers are no longer just interested in products at face value. What they want from a brand is a story behind the product. They want to know the values that underpin the business; the vision that drives it. We've seen over the last few decades how brands seem to be selling a way of life rather than just a product.
Look no further than television ads for fragrances such as J'adore by Dior. They're produced and performed in such an opulent way that they transport the consumer into the shoes of a film star. They're no longer thinking about a fragrance, but what that fragrance, however far-fetched, will bring them.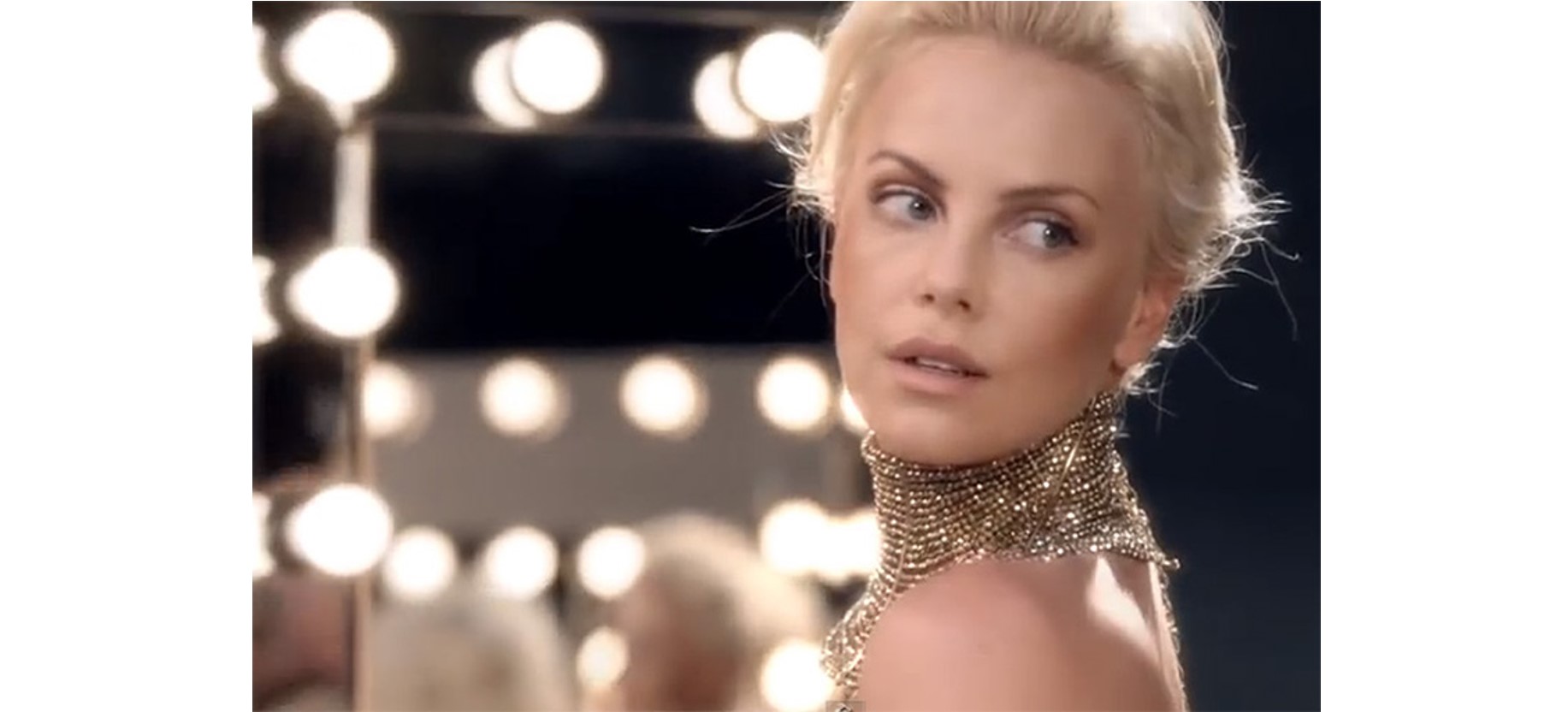 Your brand awareness strategy will help you to start differentiating yourself from your competitors, and will begin you along your journey to developing an emotional connection between you and your customers.
Tasks:
Create your mission and value statement and share it with all stakeholders.
Make sure your content (across all your channels) goes beyond selling your product and tells a story.
6. Develop your brand response by growing your credibility
Your brand response is all about your reputation – what people think of you. Developing this can be difficult because not all of it can be under your control. After all, you can't force consumers to hold certain judgements or feelings about your brand.
What you can control is how you demonstrate your credibility as a business, the quality of your product or service, how your business fits with your customers needs, and how your product or service is superior to your competitors'.
Emotional storytelling is central to your brand response. It helps you to convey more than just your product, but about how that product will make your customer feel.
Tasks:
Ask for reviews and/or sign up to third-party review sites, such as Yelp, TripAdvisor, Trustpilot or Which?.
Use your social media to develop your brand story. Use live video such as Instagram Stories and Facebook Live to give a glimpse behind the scenes of your company.
7. Build brand resonance by fostering loyalty with your audience
You'll know when you've achieved brand resonance when you start to achieve a high number of repeat purchases. And achieving this means that your customer prefers your product or service over the competition.
Developing loyalty takes time, but the rewards are worth the effort. Afterall, retaining existing customers provides a much greater ROI than acquiring brand new customers.
Tasks:
Solicit feedback from your customers – ask for reviews, send out surveys –  and act on their feedback.
Host events – for example, a drinks reception when you launch a new product.
Engage with your customers on social media and via your email marketing.
Provide them incentives to make a repeat purchase.
Provide value – reward loyalty by giving discounts for cumulative spends.
Show appreciation with personalised emails.
8. Be consistent
Consistency and coherence are the cornerstones of brand equity. Your look and feel, your tone, your messaging, and your imagery need to be consistent across all your media channels, whether you're online or offline, whether it's your packaging or social media profiles.
Failing to get your brand right across all your touchpoints will confuse your customer and risk losing them to your competitors.
Task:
Keep a brand guidelines document available and shareable across your whole company. Your guidelines should spell out every detail of your brand, from your key fonts, to your corporate colours, through to your tone of voice in emails.
9. Measure, measure, measure!
Whilst it's key not to mess with your brand too much, it's also ok to be adaptable. The market changes, as do your customers, as do the tools and tricks to help you position your brand.
The trick is to keep your mind open to changing landscapes and to use your data to inform you.
Look at your website, social and advertising analytics and monitor your traffic, conversions, engagement, and revenue, and tweak your strategy accordingly.
Likewise, when something's working, stick with it and let the results speak for themselves.
In summary
Building your brand equity is central to every good modern business strategy. Without developing an identity that's not just recognisable, but also stirs emotions, elicits a reaction, and fosters loyalty, brands simply cannot survive.
But having a strategy to achieve brand equity is important. This way it can be taken as a step-by-step journey, rather than feeling like a mammoth task. Having said that, the journey must start right away. If you don't pin down your brand basics at the start, it becomes harder to do so further down the line.
Get your brand strategy right, however, and you'll reap the rewards of a robust and loyal customer-base.