Coming up with new and fresh ideas for your blog posts can be a daunting prospect at times.
In today's #asktheukdomain video I look at how you can brainstorm not only topic ideas for your blog but also the different formats and structures you can use. Including:
Tips for brainstorming blog topics:
1. News – what's happening in your industry?
2. Industry forums – what questions are people asking?
3. Twitter – search hashtags and see what's trending
4. Use tools such as answerthepublic.com
Different blog formats:
1. Tips/numbered lists
2. Answer a question
3. Beginner's guides
4. Information and news
5. Statistics and data
6. Case studies and real-life experiences
7. Interviews/Q&A
Video Transcript
♪ [music] ♪Today's question comes from Josephine via email. And she's asked, "How can I come up with ideas and topics for blog posts?" It can be difficult to consistently come up with blog topics and ideas that are useful, relevant, and also fresh to your industry. In today's video, I'm going to go through a few ways that you can come up with blog topic ideas, and also some formats that you can write your blogs in.
So let's start with ways to brainstorm topics. Number one, check the news. So make sure that you're checking the news regularly. See what's new in your industry. Is there a new product that's come out? Is there something that's trending? And can you write a blog post relevant to that? This is also a great way to make sure that you're getting traffic as well because people will be searching for that topic.
Number two, check industry forums. We've mentioned before in our previous videos that blog posts that answer a question are great for SEO and also great for engaging your audience. So make sure that you're checking out forums that are relevant to your industry and seeing what questions people are asking. Is there something that you can answer or is there something you can give your opinion on?
Number three, check Twitter. So search hashtags relevant to your industry and your business or your products and see what's trending. See what's coming up in conversations. Is there a particular topic? Is there a particular product model? Is there a particular question? And can you write a blog about that?
Number four, you can use tools such as AnswerThePublic. And this is an online tool that allows you to enter a keyword and gives you loads of suggestions for questions of what people are asking for how, what, and why. You can then use this to come up with your own blog topics and ideas. Perhaps there's something new that you haven't thought about before.
Okay, so now let's go through the different formats that you can use. It's great that now you've hopefully come up with some new topic ideas for your blogs. But it's also good to think about different formats that you can use to keep your blog content fresh.
So let's start with tips. These are always great. So numbered lists of tips that you can provide relevant to your product, industry or business. Remember to try and keep this an odd number because people actually believe this more. So for example, 11 easy SEO tips to implement for your website, rather than 10 or 5.
Number two, answer a question. So we've spoken about this before, how it's great for SEO and it's really engaging for your audience. So post a question as a title for your blog, and then answer it within the text.
Three, guides. So think about beginners in your industry and what can you provide them, a beginner's guide to setting up an account on something or a beginner's guide to finding the perfect product.
Four, information and news. Think about your industry news. Is there something you can provide your opinion on? And if you're within a big industry such as digital marketing, is there a round-up post that you can do monthly that collates the top stories?
Five, statistics and data. Is there some research that your company has done that you can use to write a blog post about? Or is there some new reports out there that you can pull a great statistic out?
Six, case studies and real life experiences. People love reading about real-life experiences. So is there anyone you can get in touch with about doing a case study that you can showcase on your blog?
Seven, interviews and question and answers. These are great. Is there someone in your industry that you can get in touch with and do an interview or a question and answer session with? Or is there even perhaps a member of staff, someone that you can do an inside life into your business?
So I hope that helps you come up with some ideas and topics for your blogs, and also some different formats that you can try. If you have a question, don't forget to ask us using #asktheukdomain on Facebook and Twitter. ♪ [music] ♪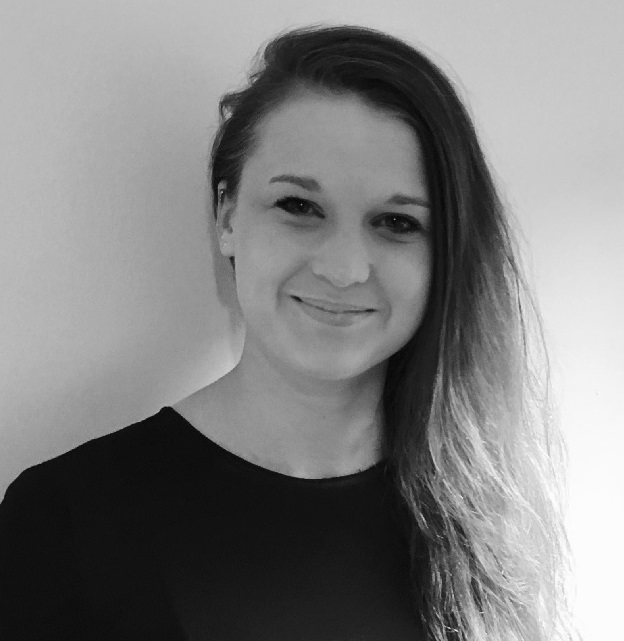 Zoe works as a Content Marketing Executive at the UK Domain. Previously working in advertising and the sporting industry, Zoe has over four years experience in marketing.
Read full profile