"Meaningful work, creative work, thoughtful work, important work—this type of effort takes stretches of uninterrupted time to get into the zone. But in the modern office such long stretches just can't be found. Instead, it's just one interruption after another." 
― Jason Fried, Remote: Office Not Required
'Location independent', 'digital nomad': these are just some of the phrases that have begun to appear with increasing frequency online as part of a latent but growing response to the long-standing notion of industrialised office spaces. While internet access has been available to large parts of the world for some time now, the possibilities regarding mobility and remote working seem to be remarkably slow in materialising.
It seems that the audacious minority who have had the temerity to make remote or mobile working happen for themselves are not reflective of wider society, and their actions have not yet become commonplace. The seed of potential is there, but it is not flourishing at full force yet due to companies and business owners clinging on to office tradition, despite the fact that for many people the commute is depressing, and the environment is ineffectual. Likewise, people generally are very reluctant to change, and employees may feel as if they are not as bold as the tanned travel blogger that they see on Instagram or WordPress hiking up mountains and trekking far and wide.
But, as connectivity improves and extends to the furthest reaches of the world, the more that mobile working or remote working applies to everyone, not just a select few. Regardless of profession or industry, we should all embrace the benefits of online connectedness and begin to be bold with where we choose to situate ourselves, so that as employees and business owners we can thrive. Moreover, with more choice comes the allowance for preference, an advantage that simply is not being exploited as much as it should.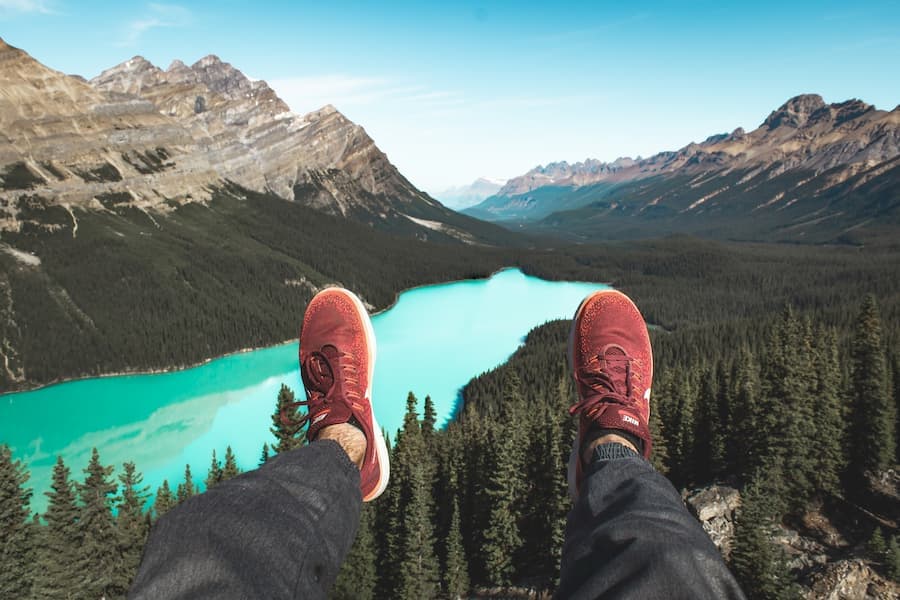 Do you prefer to live by the sea? Near the forest? In a bustling city? Surrounded by mountains? You probably can.
From travel bloggers who blog from across the world, to the exponential rise in shared working spaces, location should no longer be a hindrance for those who want to work from afar. The world is becoming more mobile, and in turn, the need for online accessibility is being increasingly recognised as a pervasive demand. Furthermore, as people disperse further and further afield due to sharp rental prices in and around cities, connectivity is paramount to those operating their own businesses or for those who find the office environment unconducive.
Technology can provide the freedom to roam. What if a place is not just somewhere you want to visit, but somewhere you want to make home?
By operating online, the world becomes 'available' to us, allowing us to set up base in areas that were previously deemed impractical: or entirely impossible.
"Choice empowers people and makes for a more content workforce. One day offices will be a thing of the past." – Richard Branson
There are myriad reasons why people want to operate remotely, some of these are:
Cost of city living
People being are being pushed beyond the realms of commuter towns and cities due to soaring rental prices in prominent cities. With people having to move further out to enable them to work in the same rooted office space, this makes the commute, and by effect, entire working lifestyle a drag. In some cases, locations have close ties with certain industries, particularly cities, but realistically, this monolithic cloistering of industries in specific locations is probably going to be unbeneficial unless they allow for greater connectivity. With a fast-growing and diverse population, not everyone in the vicinity is going to enter a certain industry just because it is there. By using online technology, the companies effectively do not tie themselves down, and open the doors to a wider pool of talent.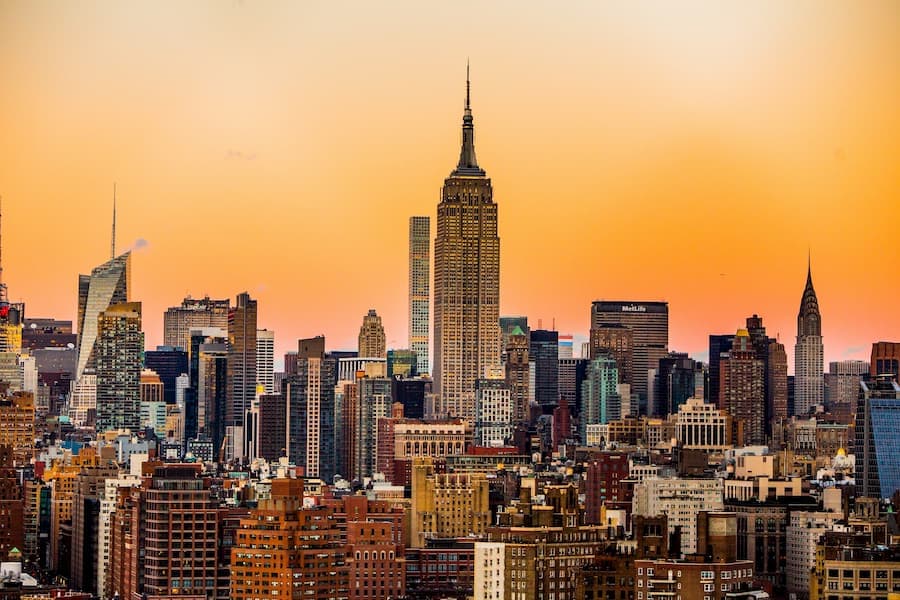 Stunning natural landscapes/being in nature
"We do not want merely to see beauty… we want something else which can hardly be put into words- to be united with the beauty we see, to pass into it, to receive it into ourselves, to bathe in it, to become part of it. That is why we have peopled air and earth and water with gods and goddesses, and nymphs and elves." 
― C.S. Lewis
"There is a pleasure in the pathless woods,
There is a rapture on the lonely shore,
There is society, where none intrudes,
By the deep sea, and music in its roar:
I love not man the less, but Nature more" 
― George Gordon Byron
We do not have to sequester ourselves like Henry David Thoreau to understand the appeal of nature. In fact, it is worth noting that an important consideration for determining the importance of connectivity, on a business or individual level, is that not everybody likes living in cities. Some people really cannot stand it. While the exhilarating busy rush of a metropolis appeals to some, the noise level, crime rates, and air pollution might be off-putting for others. What is exciting to one man may be irritating to another; what is tranquil to one man may be mind-numbingly dull to another.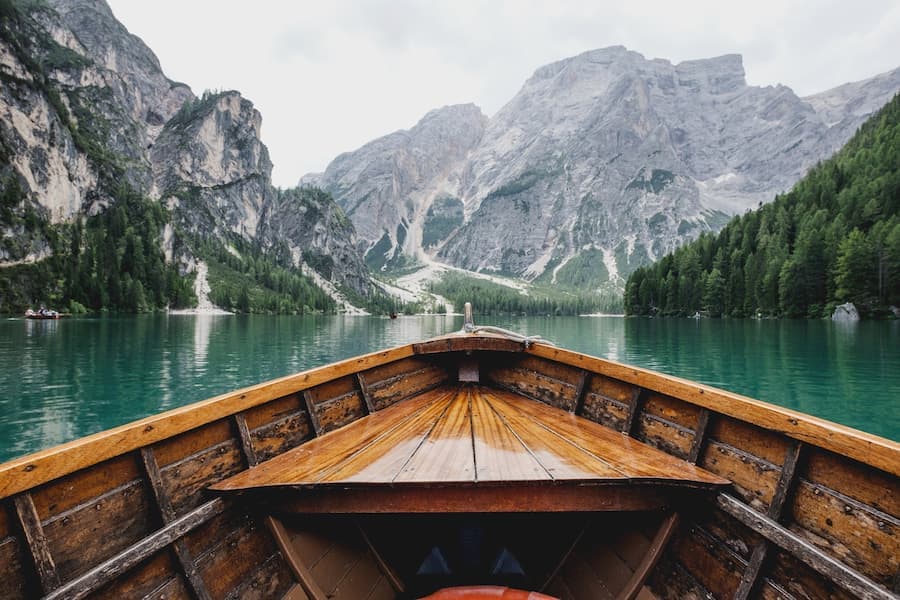 When the business itself has an alignment with nature or a location specific product
Some businesses are very much inspired by, and bolstered by the natural landscape, such as farms, and many other specific kinds of food and drink companies. This also applies to local companies if their ingredients or products are regional, and multitudinous companies use a specific location as a big part of their branding efforts. This helps them to forge a distinctive identity, and the appeal of products from an obscure or lesser-known location can actually have far-reaching success.
Personal ties
A lot of people want to raise children in the countryside or have commitments to family such as caring that might make moving to where an office is based too difficult. Other community ties may be present too, taking a move or commuting off the table as an option.
Jason Fried, author of 'Remote: Office not required' has stated:
"As Sir Richard Branson commented in his ode to working remotely: 'To successfully work with other people, you have to trust each other. A big part of this is trusting people to get their work done wherever they are, without supervision.'"
and
"Forcing everyone into the office every day is an organizational SPoF." (Single Point of Failure)
The Department for Environment, Food & Rural Affairs has recorded that in 2016/17 there were 547,000 businesses registered in rural areas, accounting for 24 percent of all registered businesses in England.[1] Excluding London, there are more businesses per head in rural areas than there are in urban areas, which could be proof of rural allure for business owners. This means that online access has really become pivotal.
Some ways that internet connectivity is becoming more accessible:
TV White Space
One of the methods being utilised to increase rural connectivity is TV White Space, which has been rolled out as far as Loch Ness.
Nominet has defined TVWS: "TV white space (TVWS) is the name given to parts of the wireless spectrum that were freed up during the digital TV switchover. Using DSM (Dynamic Spectrum Management) to manage the usage of the spectrum, TVWS radios offer broadband speeds over several kilometres and the signal can travel through permanent obstacles such as buildings and trees, as well as around terrain.
Given the appealing characteristics of TVWS it is well suited for a range of uses, including providing broadband connectivity to rural communities, delivering wireless connectivity across campuses, and connecting IoT devices."
It has helped to revitalise the Abriachan Forest Trust, a charity and community woodland, and its learning coordinator Suzann Barr has said "It's just been so brilliant for us. It's really important to have things like this in place to maintain the vibrancy of our community." More information about the case study can be found here.
More satellites for global broadband
SpaceX has tested satellites already this year for its Starlink project, aimed at providing global broadband by 2024 by deploying thousands of satellites.
Project Loon
Described as "a network of balloons traveling on the edge of space, designed to extend Internet connectivity to people in rural and remote areas worldwide" research and development project Project Loon has been created by X (previously known as Google X). Users can connect to the balloon network via antennas on buildings.
How businesses can operate remotely online:
Set up a website. Click here for a free guide to getting your business online, and also see the articles how to choose a registrar, and how to choose a domain name
Promote the site via social media or ads
Engage with the local community (partner with local businesses, engage in joint promotions, strike up product deals)
Use new communication channels such as Skype and Slack to maintain business relationships with others who may be in different locations
Use the natural spaces around for relaxation/recuperation. Remote living often has the benefit of stunning surroundings. If you can, capitalise on the ability to take a nice walk in a forest/the mountains or your local nature spots, to de-stress and relax
Of course, as a remote worker challenges can emerge, some of which include feelings of isolation and falling into workaholism due to the fact that working from home can also mean living at work. The simple way around the latter is to find somewhere to work outside of the home such as a quiet spot outside, a nice café, or if that is not possible, use a separate room in the house that is just designated for work.
Greater connectivity means that business and professional success need no longer be contingent on certain locations. Although phraseology relating to the mobile worker/anti-office concept exists, and many have taken the leap to implement it, it appears that much still needs to be done by businesses and individuals to make it a widely accepted reality. Outmoded, institutional ways of working need to be transformed and adapted to fit the needs of the modern worker, so that more individuals can prosper materially and emotionally in the locations they choose.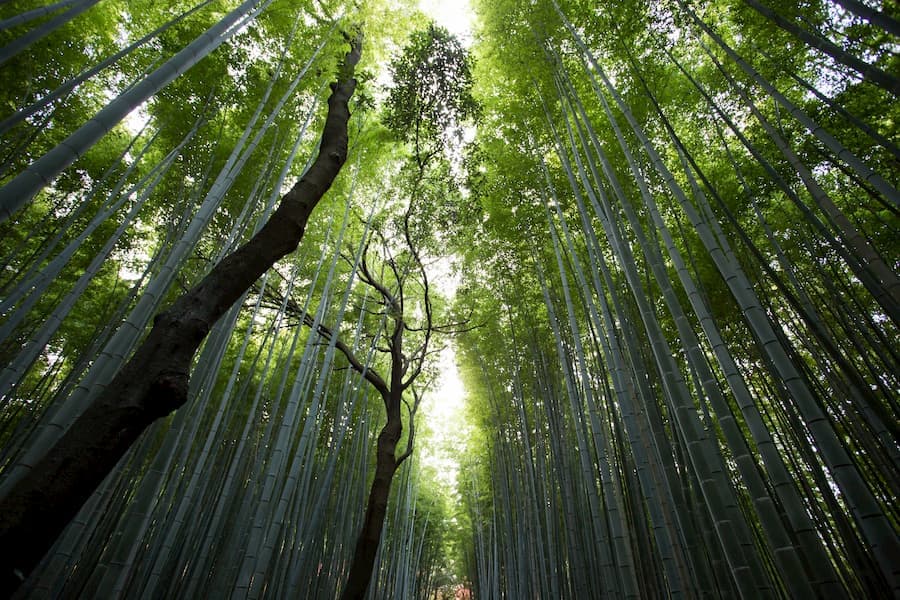 Are you running a business or working from one remotely? Let us know on our social media channels.
Got a question? If you write a question and use the hashtag #AskTheUKDomain on social media, we'll try our best to respond.
[1] https://www.gov.uk/government/uploads/system/uploads/attachment_data/file/682985/Businesses_February_2018_Digest.pdf