Content marketing has become a powerful way for businesses to promote their products and services to customers. It's generally a more subtle form of marketing that advertises a business indirectly, by providing useful, interesting or entertaining content for readers and thereby raising brand awareness. If you'd like to learn more about planning your own content marketing strategy, take a look at this online guide.
Content marketing is an effective way for a business to reach consumers (as these fantastic examples show), but its power can also be harnessed if you're marketing your business to other businesses. Today I'm sharing some top tips on how to write content for a B2B audience.
Language
The crucial difference between B2C and B2B writing is that when you're writing for consumers, you're writing for people who are typically deciding things for themselves, without the need to consult anyone else and with few considerations beyond how the product or service will make their own life easier. The concerns and motivations of a B2B audience are, for obvious reasons, going to be different from those of B2C readers.
Some of the things they're going to be thinking about might include:
Business value – how will your product or service help their business generate more profit, and how will they be able to justify the cost to their boss, shareholders or any other stakeholders?
Return on investment – is your product or service going to be a sensible investment for the business? Will it make more money than it costs?
Technical information – why is this product or service the best for the job? How will it work alongside existing processes or systems?
Targets – middle managers are going to be looking for ways to meet their targets and impress their bosses. How can your product or service help them do that?
All this means that there's likely to be a longer process involved in gaining the custom of a business than there is for the average consumer.
B2B audiences are likely to be putting careful consideration into making the right decision for their business, and may have multiple people to consult during this process, so spontaneous purchases are less likely. Your content can be working towards building brand awareness, positioning you as a thought leader and answering potential questions about your products or services, but it's a slower burn when it comes to converting traffic into leads, and leads into customers or clients.
The upshot of this is that B2B content typically needs to be more serious in tone than content that's aimed at consumers; you're going to want to appeal to the decision-makers within the businesses you're targeting and show you're a serious contender. While a little humour here and there doesn't go amiss, you're ultimately trying to sell your products or services to a business that's there to make money, so you need to instil a sense of knowledge and trustworthiness.
Formats
As with B2C content marketing, blog posts are a good format to get started with when you're marketing to other businesses, and in fact, research shows that B2B marketers using blogs generate 67% more leads.
Blogs give you a space to demonstrate your expertise on subjects related to what you do, as well as providing content that will help your business appear in relevant Google searches. You'll find loads of advice on blogging for your business here.
Long-form content – such as white papers – also works well for a B2B audience, providing useful resources for prospective customers or clients and positioning you as an authority in your industry. Long-form content is great as a lead generation tool, as you can ask people to fill in their contact details in order to access it.
Video content isn't just for consumers, either. Whatever your niche, there's bound to be an opportunity to create useful videos around your products or services, from filming interviews with expert members of staff to creating video tutorials.
Other kinds of content you could consider include:
Infographics – conduct some research into your industry and share the statistics in a visual format
News stories – make your website the go-to place for the latest news in your industry
Newsletters – send out a regular newsletter with insider tips and tricks, promotions and other useful snippets
Podcasts – share news, opinions and tips in an audio format that people can listen to while they're commuting, for example
Tools or toolkits – can you create something that prospective customers or clients will find useful? A mortgage calculator is a great B2C example – is there anything you could do for your niche?
While you're considering what kinds of content to create, it's important to be clear about who you're targeting and what those prospects actually want to see. Devote some time to defining your target audience if you haven't already, and look around to see what your competitors are doing – how much engagement are they getting around content they've created? If you've created any content before, what's performed well? Look at the search volumes for different subjects, too, as this may spark some ideas based on what searches are most popular for terms within your niche.
Promotion
As you would with consumer-focused content, you'll want to promote your B2B content via multiple channels to get the most from it. Social media is a powerful B2B content marketing tool, though the platforms you use may not be the same as the ones you'd use to reach consumers; LinkedIn is a great network for promoting content aimed at other businesses, for example. Take a look at this guide to B2B social media to find out more about how to make social media work in a B2B environment. You could also promote your content to existing mailing lists, as well as driving traffic via PPC or social media advertising.
Whether your business is aimed at consumers or other businesses, content marketing is a powerful way of reaching new audiences and building your brand. It's not generally an expensive form of marketing, and as such, you can experiment a bit to find out what works best for your audience. You'll find lots more advice on B2B marketing here.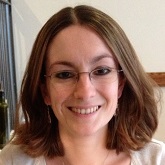 Rachel Ramsay is a freelance copywriter with a background in digital marketing. She's written copy for clients ranging from the United Nations World Food Programme to The North Face, and particularly enjoys working with lifestyle and travel brands. In her spare time, she volunteers for Guide Dogs and flies light aircraft and helicopters.
Read full profile