Email marketing is still one of the most effective forms of marketing and one which, thanks to affordable and free tools, is accessible to all small businesses, from one-man bands to larger organisations.
When it comes to getting started, email marketing can be a daunting subject, from information on A/B testing to improving CTR rates and more. That's why, in this guide, we've stripped the topic back to basics, explaining what we mean by email marketing and sharing advice on everything from choosing software to sending effective email communications.
What is email marketing?
Email marketing is a form of digital marketing which involves using email to promote a business and connect with potential prospects or customers.
Email marketing software is commonly used to allow emails to be sent to multiple contacts at the same time with often more templated designs compared to your traditional Outlook mail.
Recently received an email newsletter from your favourite charity or been alerted to a sale that's running in a local store via your inbox? That's email marketing.
Why email marketing?
There's plenty to say when it comes to the rewards of email marketing, here are just some of the most relevant benefits for small businesses:
Improve sales. Sending targeted emails to people who have either brought from you before or expressed an interest in your products can help to increase sales. 59% of people say that marketing emails influence their purchase decisions.
High engagement rate. You are 6x more likely to get a click from an email campaign compared to a Tweet.
Mammoth ROI. The return of investment for email marketing is huge; 3800%.
Keep on top of trends. Consumers want to be contacted via the channels they regularly use and are familiar with. We all access our emails daily, and in fact, 61% of consumers prefer to be contacted through email when it comes to hearing from brands.
Cost-effective. Although you might need to invest some resource into setting up and building your email list, once you're up and running, sending email communications can be a quick and easy process.  
Email marketing strategy: set up your business for success
Before you start building your email templates or sending newsletters to your customers, it's a good idea to take a step back and think about your email strategy.
An email marketing strategy will help you set guidelines and define goals to achieve your wider marketing objectives.
Take some time to think about the following:
What are your goals? Do you want more people to buy your products? Or is it more important that people are reading your latest content?
Your audience. Think about your target audience, what do they like to hear about? How do they consume online content, and could you split them into different segments?
Creating effective content. Set out some guidelines and start brainstorming potential content and formats you could use within your email marketing.
Setting a schedule. It's a good idea to plan your email content, perhaps you can add another column or row to your existing editorial calendar. You can track how often you plan to send emails and what the content of each will be.
Test. Test. Test. When you start to send out your email communications, it's important you test what works well and equally what doesn't. Make a note of what subject lines perform best and what time of day gets you the most open rates.
How are you going to measure success? What does success look like for your business? Do you want to achieve a certain amount of sales from emails by the end of the year? Or perhaps you want to aim for a certain click-through or open rate.
Best email marketing software for small businesses
Email marketing software is an online tool which lets you design emails, upload contact lists and send to multiple contacts at once. They often host other features too like opt-in forms, automation tools and performance statistics.
Most software allows you to create professionally designed marketing emails with templates that feature imagery, a range of font styles and CTA buttons to name a few. This is what makes these programmes so appealing compared to the more basic and corporate feel of Outlook or similar email clients.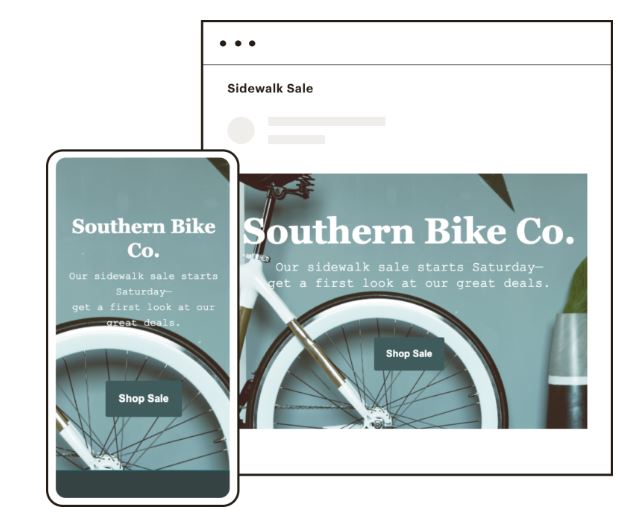 You may already recognise some of the bigger email platforms out there, like Mailchimp. Choosing the right platform for your business comes down to your budget, the type of emails you want to send and to whom (B2B or consumer audiences) plus the features you need now and in the future (such as the option to add workflows). We've shared five of the best tools for email marketing here.
Building an email marketing list
You can't send amazing emails without an email marketing list. When people refer to email lists, databases or subscribers, they mean the list of email addresses your business can send email communications to.
It's vital that you have the right permissions to email your database. Since GDPR was introduced in May 2018, there are now stricter rules on how you obtain consent to collect and use personal data for email marketing purposes. You can learn more about GDPR and marketing in our online guide.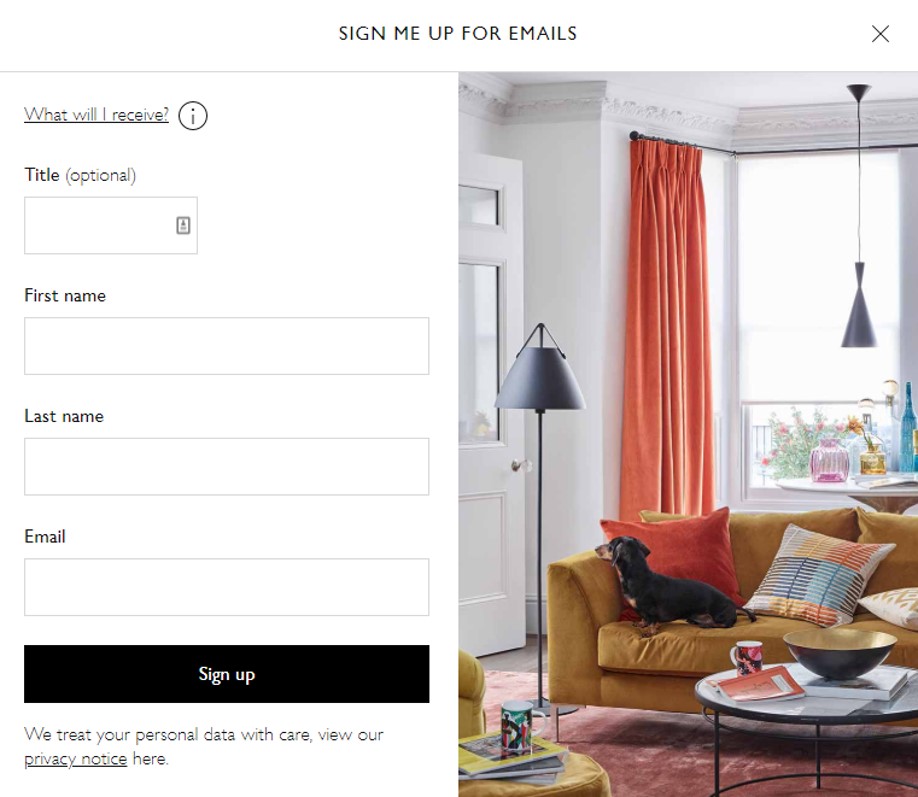 There are plenty of ways you can build your email database, from offering customers the chance to opt-in at checkout to using pop-ups on your website. Remember, a smaller highly engaged database is better for your marketing than a large, disinterested audience. Building an email list can take time, but the sooner you start offering your customers the chance to hear from you via email, the sooner you can start reaping the benefits of email marketing.
You can find some great ideas for growing your email database here, and starting a list from scratch here.
Creating engaging emails: what to send
Once you've got your email software setup and some email addresses in your database, the next step is sending some communications.
As mentioned in the previous section on strategy, it's a good idea to run your email schedule alongside your editorial calendar. This means you can use email to support any campaigns, sales or content focuses you have planned.
Here are just a few examples of the types of emails you can send to your database:
Newsletters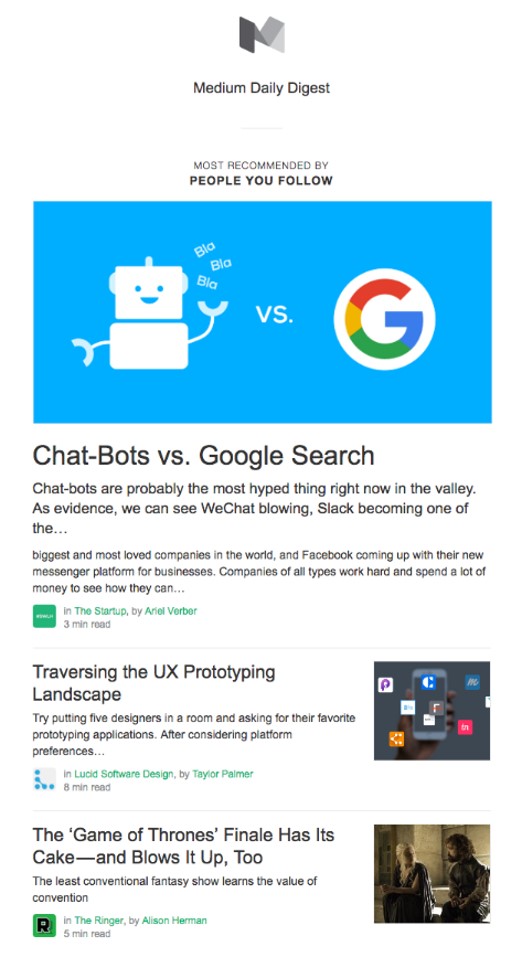 Newsletters are a great way to keep in touch with your customers and can be a good option if you're looking to send regular content. You could share company news from the previous month or your top content picks. Here are some great examples and learn what you should be including in your newsletters here.
Welcome emails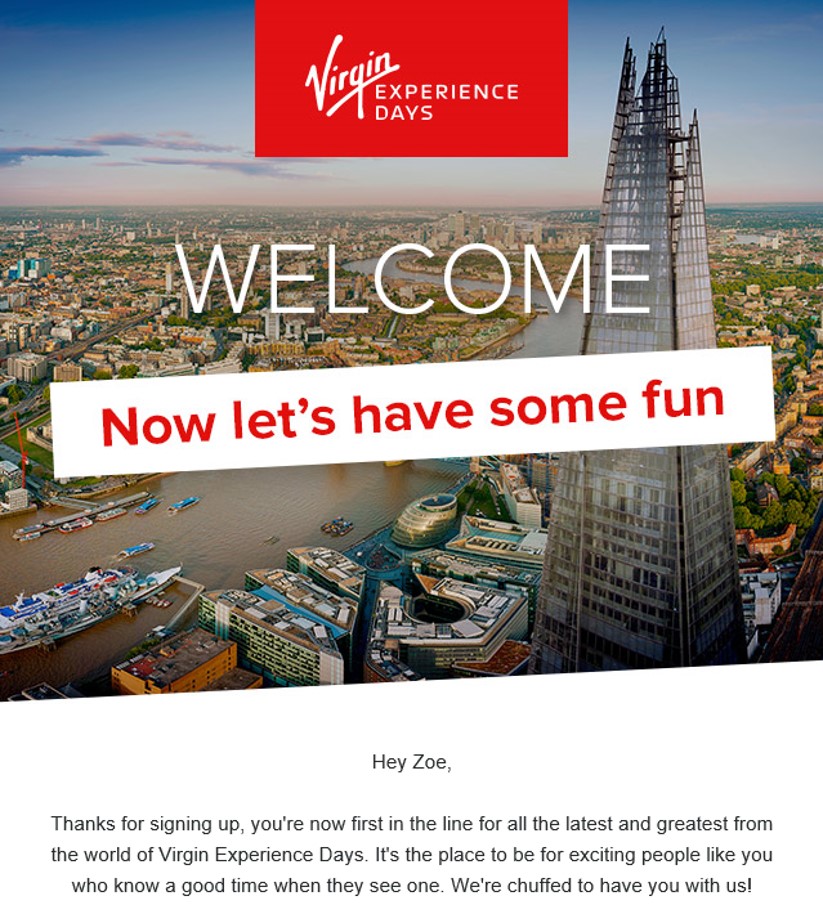 When someone new signs up to your email communications it's a good idea to welcome them. Not only does this mean they get something instantly from your brand (rather than waiting for your next monthly update), welcome emails can receive some high open and click-through rates. Find out more about how to welcome your new subscribers here.
Sale emails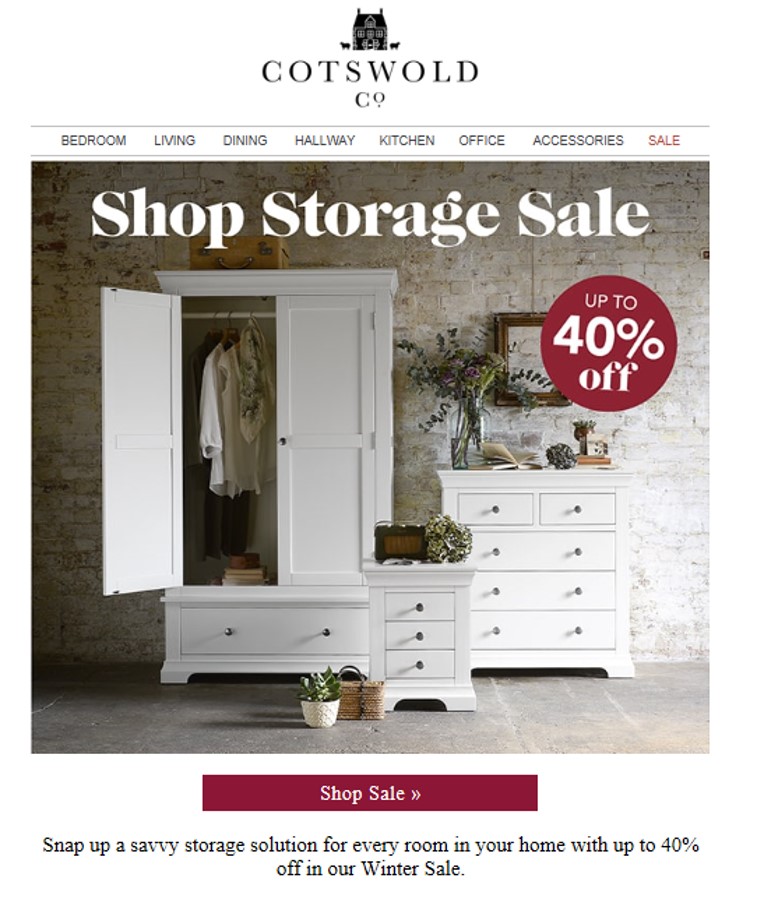 Email marketing can be an effective channel to promote your latest sales or deals. Telling your database about your latest offer with a direct CTA to purchase can help encourage people to take advantage of the deal there and then.
Cart abandonment emails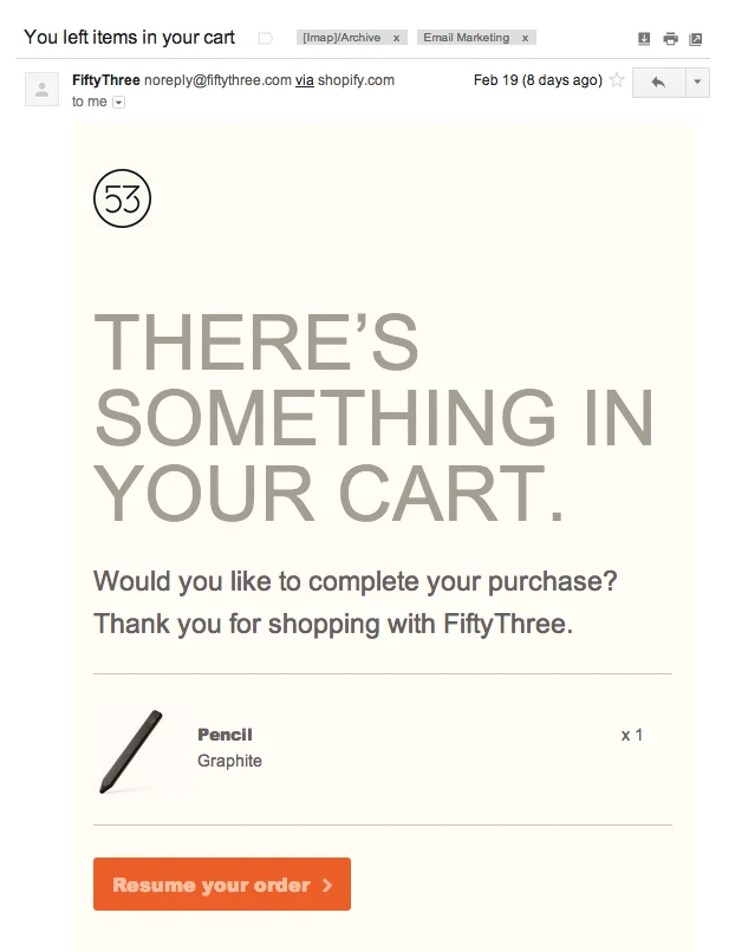 If you sell products online, sending customers who abandon their shopping carts an email reminder can be an effective way to regain lost sales. A gentle reminder of what products they were shopping for with information on any deals that are expiring can help encourage a sale. You can find out more about crafting killer cart abandonment emails here.
Top tips for effective email marketing
Hopefully, now you understand more about how email marketing works and have some ideas on how you can get started. Here are some top tips on how to get the most of your email marketing:
Personalise your emails. Any personalisation you can add will improve the effectiveness of your campaigns, with personalised emails delivering 6 times higher transaction rates. Perhaps you could segment your database via interests, or you can add personalised fields into your email copy.
Make sure you have the right permissions. Not only do you need to ensure you're sending email communications legally, contacting customers when you shouldn't be is a sure-fire way to damage your reputation.
Keep your copy short. Try and keep your email copy short and include visuals where possible. Visual content is much easier to consume quickly, so include images and videos when you can.
Nail your CTA. Choosing the right call-to-action and placement is important for your click-through rates. Make sure any buttons are clear and take recipients to a targeted and relevant landing page.
Have a schedule. Having an email schedule means that you'll be able to keep in touch with your customers without risking them forgetting about you or wondering why they subscribed to your email list.
Don't underestimate subject lines. Your subject line is what encourages your recipient into opening your emails, so don't rush this part. Here are some top tips for creating an effective subject line.
Summary
It's clear that email marketing offers huge potential to businesses of all sizes, and hopefully, this article has helped you begin to have some ideas of how it could work for your business.
Remember that starting an email database and setting up your templates can take some time, but as soon as you build a list of engaged, opted-in contacts you can start reaping the benefits of email marketing.
Here are some other helpful resources that could help you get started: