Email marketing continues to be a valuable marketing channel for small businesses. Businesses who are creating and sending relevant, quality and compliant emails are proving to reap the benefits of connecting directly with their customers, potential future customers and encouraging sales.
With the estimated average return on investment of email marketing increasing by 16% from 2012 (from £21.48 to £24.93 per £1 spent) and 66% of customers making a purchase online as a direct result of emails they received, it's clear that email should form an essential part of your marketing strategy in 2020 and beyond.
We've come up with four predictions and trends that we believe are set to impact the world of email marketing this year, and added suggestions of what your small business could learn from these and the practical actions you could take to improve your email efforts.
1. Emojis will continue to take centre stage in subject lines
Back in 2019 we started seeing emojis that were once reserved for messages begin to appear in our inboxes.
Helping brands speak the language of modern consumers, emojis seem to have a whole host of other benefits too, from saving space to helping to convey emotions and making emails stand out in crowded inboxes.
With 56% of brands who use emojis in their subject lines seeing a higher unique open rate, it's something we expect to continue seeing this year.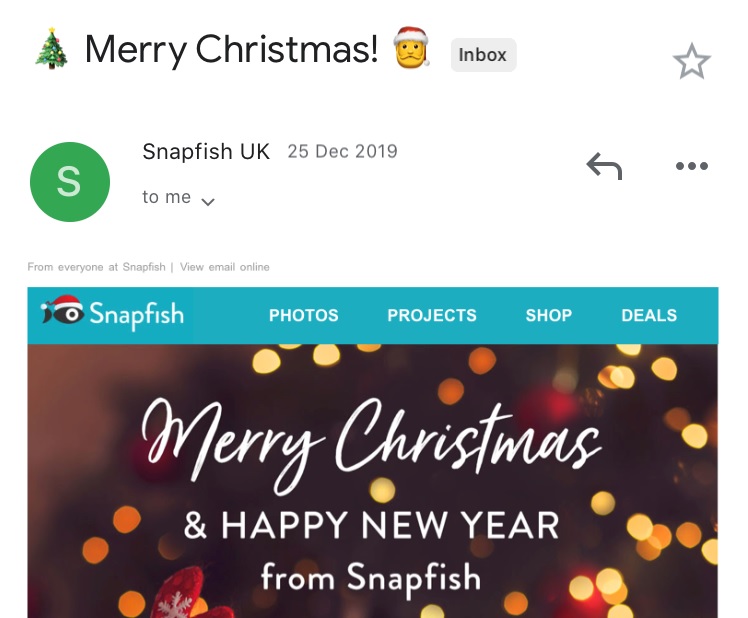 Top tips for using emojis in your subject lines:
Think about your target audience. While some businesses have seen great success from using emojis within their emails, it doesn't mean it's suited to all brands and audiences. Think about your brand, your target customers and how they like to communicate. If you're targeting young customers with on-trend products emojis could boost your email engagement rates,
Test, test, test. To see whether emojis could help your email efforts, make sure you test. Splitting your campaigns and A/B testing the same subject lines with and without emojis can help you see the direct impact on your open and engagement rates.
Check different email clients. Your customers may be opening your email on a whole host of email clients, from Gmail to Outlook and Apple Mail. Make sure you test how emojis and your subject line will appear across all of these before sending.
2. Mobile viewing will become even more important
It's no surprise that the majority of customers are now opening and reading their emails on mobile devices, so much so that emails are now opened more on mobiles than desktops.
Emails that aren't optimised for mobile devices are at risk of being deleted within three seconds or can even cause an increase in unsubscribes.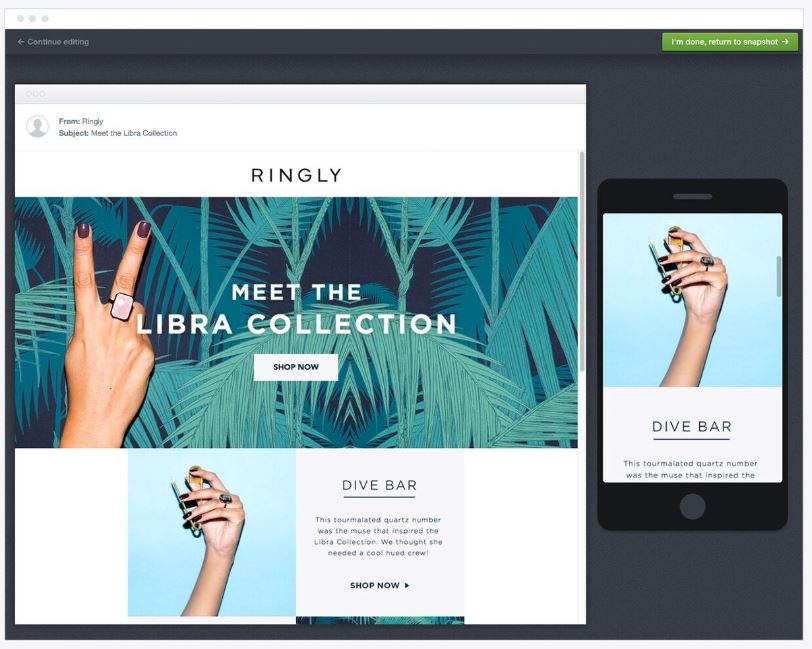 How to optimise your emails for mobile devices:
Use an email campaign programme. Most email builders now have somewhere that converts your email to fit mobile devices, make alterations and check previews. Make sure the programme you use offers this and spend time checking and tweaking to ensure your campaigns appear correctly on mobile devices.
Keep everything concise. What may look like a short amount of text on a desktop can easily turn into a wall of words on mobile devices. Keep your copy concise and make sure your email subject line is short and snappy.
Use header/preview text. The small line of text that appears underneath your subject line is even more important on mobile. Use it to tell customers what to expect in your email and encourage them to open it.
Be sensible with your CTAs and images. Sometimes images won't load on mobile (and even desktop) so make sure your email still looks appealing and makes sense if you were to remove the images. Emails can seem condensed on mobiles so make sure your CTA buttons appear on all devices, are clear and don't require a lot of scrolling to reach them.
Think about your destination. It's all well and good your email looking great on mobiles but what happens when your recipient clicks any CTAs? Do they land on a nicely optimised landing page or do they appear on a webpage designed for desktop?  
3. Increase in email interactivity
With the rise of GIFs, voice notes and social media stories, customers are preferring to interact with each other and businesses. With the likes of Instagram stories with 'swipe up' shopping actions and polls, we expect interactivity to form an even bigger part of email marketing in 2020, becoming something businesses of all sizes can take advantage of.
Adding some interactivity to your email content can increase your click-to-open rate by 73%.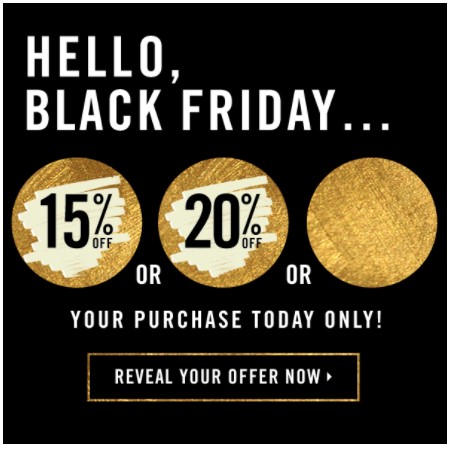 How to add interactive elements to your emails:
Include a GIF. Adding some movement to your images can inject some interactivity into your email. Got a sale? Make your image banner into a GIF to catch your recipient's eye. There are plenty of tools that can help you source and create your own GIFs, this review of the best GIF-maker apps will help you get started. A word of caution, GIFs do not open on all email clients so ensure the static image will also give away the information you need it to.
Ask your customers. Could you get your customers involved by using a fun survey? Perhaps ask them to vote on a new product design or just ask for their opinion on something relevant to your industry.
Add some fun interactive actions. You could invest in getting some interactive actions created for your emails, for example getting people to 'scratch', 'peel' or 'tear' to reveal discount codes or content.
Add videos. Follow our tips below to add video content into your emails.
4. The rise of video usage in email to boost engagement rates 
With video forming such an important part of social and content marketing strategies, it's no surprise that you might start to see videos featuring in email campaigns more and more. Adding videos to your emails could increase click-through rates by as much as 300%.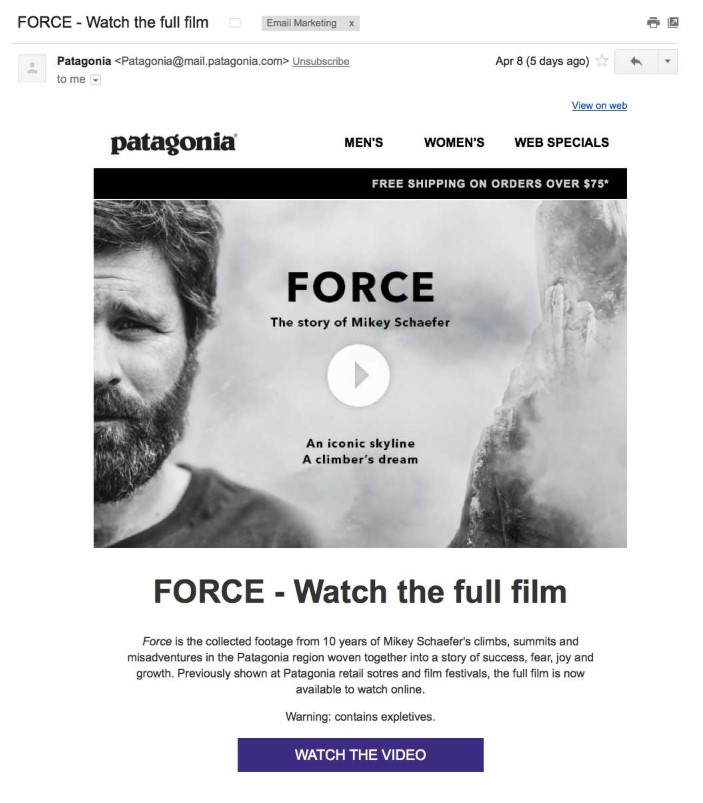 Top tips for adding video content to your emails:
Plan your video content. Think carefully about videos that could work nicely within your email marketing, including how they're going to be created or edited and where you're going to place them within your email. Read our blog on how to create the perfect video for more help on creating the perfect video for email.
Keep testing. Make sure you test how videos will appear on different devices as well as testing emails that feature videos against ones that don't. A/B testing the same email, one version containing a video and one that doesn't will help you gauge your audience's reaction to video content within your email communications.
Keep your videos short. Keep your video short, you could even produce a teaser clip to include in your email. Remember your goals for your emails and make sure your video content supports these rather than detracts from them.
Use video elements within email builders. If you're going to include videos within your emails make sure you are using the right elements, size and formats. Most email builders will now offer a video element which you can drag and drop into your campaign.
It's clear that email marketing is set to retain its strong position in the world of marketing in 2020. With such great benefits to businesses of all sizes, there's never been a better time to start building your email database and sending relevant and engaging communications to your customers.
Remember that you have to ensure you're complying with GDPR legislation surrounding customer data and how you contact prospects. You can find out more about the law in this small business guide.