High quality, shareable content is a crucial component of a good digital marketing strategy. Not only does it support your search rankings, it helps you to generate leads and positions you as an authority in your field.
And businesses know this too, with 20% of Smart Insight audiences selecting content marketing as the single marketing activity they think will make the biggest impact in 2018.
Evergreen content is one of those content areas that many businesses underuse, and so miss out on the value it has to offer.
We'll explore what is meant by "evergreen" content, and the ways in which you can bring it into your marketing strategy and capitalize on the many and varied ways it can benefit your SME.
What is evergreen content?
Evergreen is simply content – whether it be in text, video, or infographic format – that stays relevant and valuable for a long period of time.
Take, for example, a well-researched whitepaper on a subject your audience values, or a well-produced video tutorial that stays relevant enough to be reused as a continued part of your online marketing. The key to it is that they can be reused, reshared or sit in a designated part of your site without the danger of becoming outdated.
The kind of evergreen content you produce depends largely on your industry and on your audience. But some examples of successful evergreen content are:
How-to guides
Listicles
Problem-solving articles
Questions-and-answers
Top tips
Video demonstrations
Infographics
Testimonials
What isn't evergreen content?
Content that will become outdated quickly does not qualify as evergreen, so be careful about:
Content containing statistics and numbers that'll need updating
News items
Items based on current trends or fashions.
Why is evergreen content so valuable?
Improved SEO
While it's important not to produce content just to improve your SEO, engaging content will send good signals to Google, and will be justly rewarded in rankings.
Relevant, useful, evergreen content will generate traffic, increase engagement and, therefore, place you as an authority in the eyes of Google (as well as your customers). Unique evergreen pieces set you apart from your competitors and give Google something to index which can't be found anywhere else on the web.
And evergreen content can be effective for a surprisingly long time.
According to Search Engine Watch, good content can still do well long after it's published. Take this example of an article they wrote in 2012, still performing well in terms of traffic and search rankings: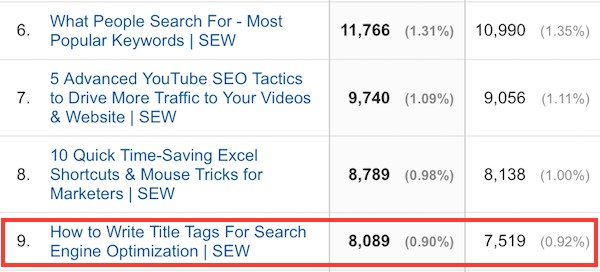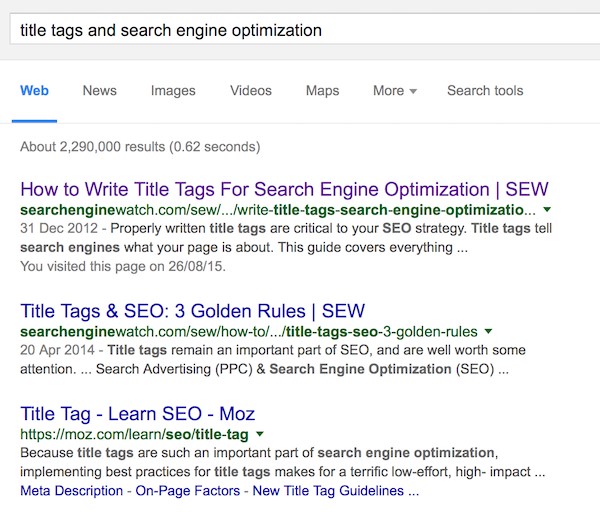 Lead generation
Evergreen content can also be used as part of a lead generation strategy, helping to encourage traffic, as well as click-throughs and conversions.
Not only is it a valuable resource to promote via email and social media but it can be harnessed as part of a multi-channel lead generation campaign.
For example, you can use your evergreen content as a "lead magnet" which can be downloaded in return for an email address.
Look at how content creators, Southerly, use their evergreen content in this way.
At the end of each blog post they have a call-to-action…
….which clicks through to a resource landing page. On choosing a resource to read more on, you're directed to the download form: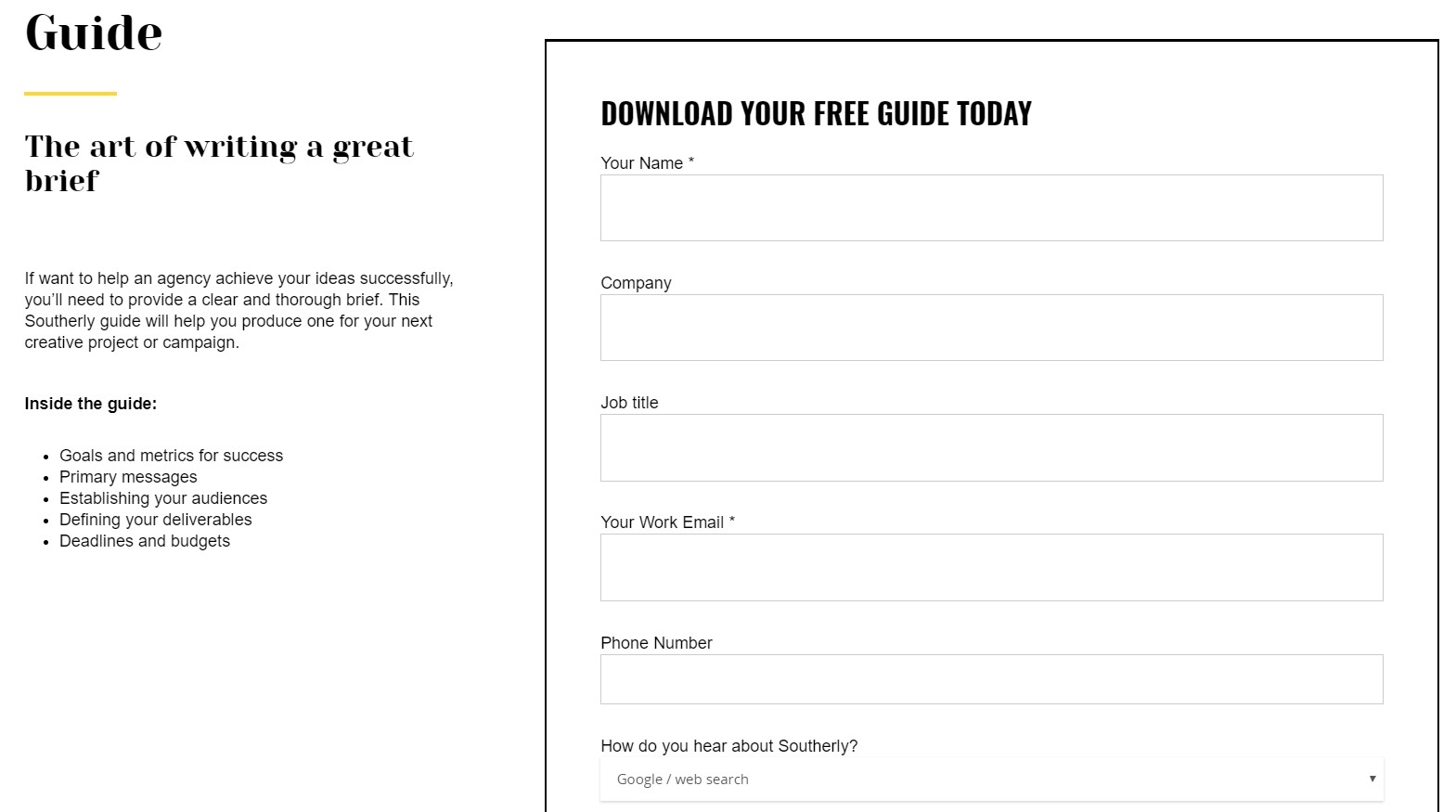 This kind of content journey is a smart way of using a sequence of steps – your social media (promoting a blog article), your blog itself, and a downloadable resource – not only to provide useful information to your audience, but also allows you to capture valuable contact details for further remarketing.
It positions you as an industry authority
Data shows that consumers are tired of being constantly sold at, preferring content to find what they want over traditional adverts. They want material they can inform themselves with, so that they can make good decisions about where to spend their money.
Providing your customers high-quality information helps to demonstrate that you're trustworthy, knowledgeable and, ultimately, a sound investment.
Providing two or three high-quality, researched and authoritative pieces of content will let your customers know that you know what you're talking about. And therefore, you're worth doing custom with.
It saves you time and budget
Having two or three long-form pieces of evergreen content can save you a lot of time in creating lots of little pieces. Of course, this isn't to say you should stop creating regular fresh blog items. But evergreen content can save you money in the long run.
If you're having a busy month with no time for your regular blog schedule, you can reshare your evergreen pieces, or take excerpts and expand on them. 
And the ROI is good compared to advertising, especially if you take your content writing in-house rather than outsourcing to freelancers.
It expands your audience
Sharing great content on social media is a sure-fire way of expanding your audience, increasing engagement (likes, shares) and driving traffic to your site.
A word of warning here though: Don't spam your social media with your evergreen content but keep it in a healthy content mix.
Don't forget the 5-3-2 rule about content amplification. For every 10 posts you share, 5 should be curating other people's content, 3 should be your own content, and 2 should be fun content designed to humanize your brand.
How to create great evergreen content:
It's worth setting aside some time and resources to get your evergreen content right. If it's going to stand the test of time, it needs to be well-researched, expertly-written and beautifully presented.
Know what's valuable to your personas
If you've done some groundwork on understanding your buyer personas, then you have a head- start here. If you haven't, it's never too late. For more, HubSpot has some great resources.
Knowing your personas should help you to decide on your topic. And, with a bit of analytics work, you can determine the subject areas that get most engagement from both your site and social media. Think about what kinds of questions your personas are asking and find creative ways of answering these in your content.
You also need to consider what format your content should take: text, infographic, video. Again, use your analytics to see which content types get the most engagement.
DIY experts, B&Q, do evergreen content well. Not only do they have huge sections of their website dedicated to how-to guides alongside their products, but they mix media, combining video tutorials with bullet-pointed how-to guides.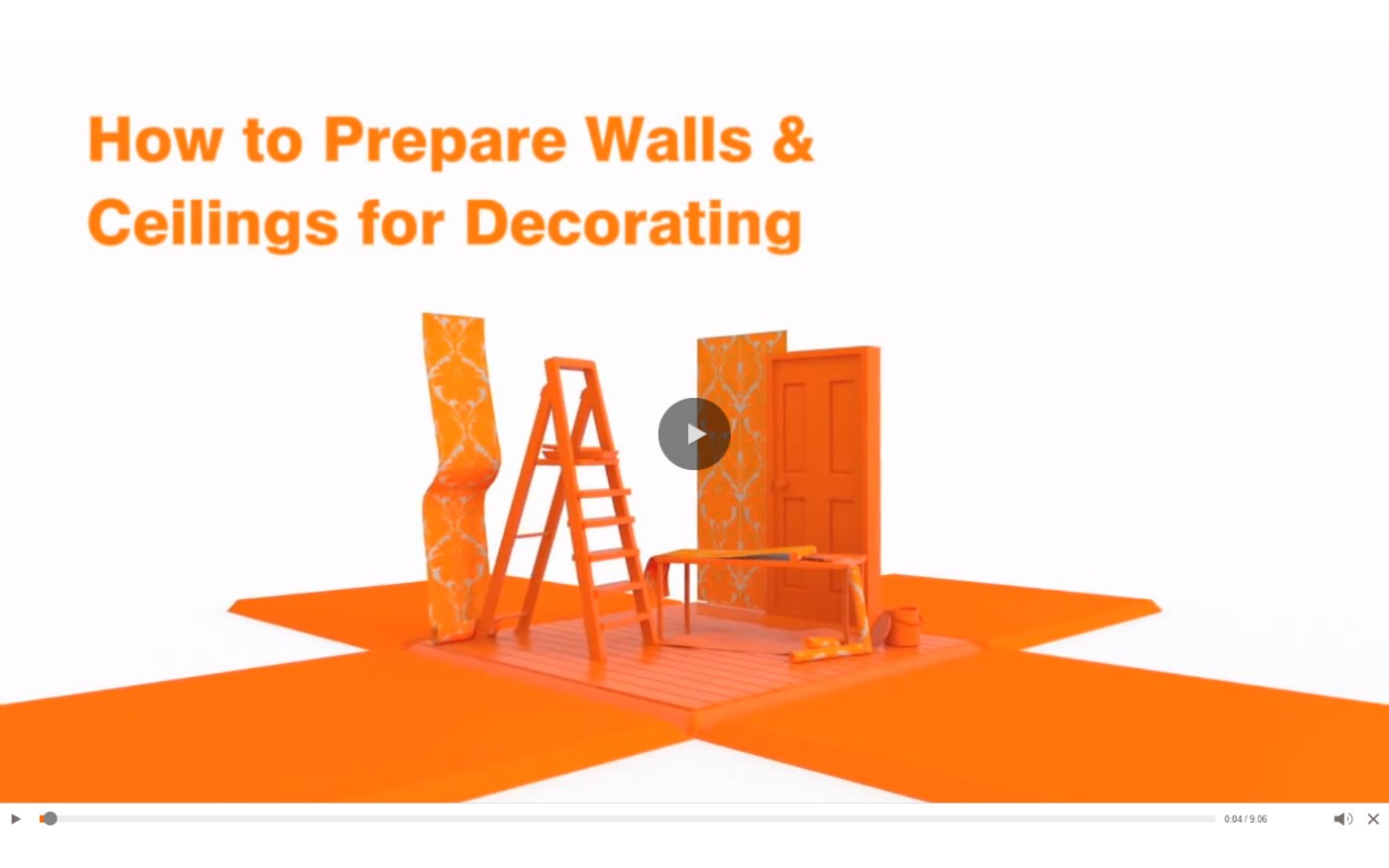 Source: B&Q
Use an attention-grabbing heading
Your heading needs to instantly chime with your audience and compel them to click to read more. Tools such as Headline Analyzer can help you generate and analyze your headlines. Use your keyword research to see which search terms your audience is using and use these as the basis of your headings.
Do your research
Your evergreen content should be produced with a high level of quality and be backed up by sound research.
Whilst it's not the place to be showing off your figures- these might soon become obsolete – your content must be well researched so that it adds unique value to your audience.  
Make it visually appealing
Whilst your evergreen content should be high-quality and thorough, it should also be easy to read and well presented. The temptation with evergreen content is to make it copy-heavy. But keeping it nicely broken down into headed sections, with lots of white space, and interspersed with images, will help make it digestible.
It's important to choose imagery that enhances rather than detracts from your piece. Stock photography can, if you're not careful, cheapen the look of your content, so use original photos or designs where possible. This is much easier if you're producing a tutorial, as you'll be taking photos throughout the process.
Optimise it for SEO
Once you've finished your piece, make sure you've optimised it according to the usual SEO practices:
H2 headings
Meta-description and title tag
Optimised images
Consider the long click test
The "long click test" is the term given to the time visitors spend on a page. The more engaging a page is, the longer a visitor will stay on it. This sends out good SEO signals to Google and helps it to rank higher in search. Evergreen content earns this over time.
Make sure your content is written and designed with this in mind. It needs to stay as engaging now as it will do in 6 months or a year's time.
Revisit it and tweak every now and again
Whilst it's important you set out for your evergreen content to be timeless, you may have to check in on it occasionally to make sure it has stood the test of time. There's no harm in tweaking the occasional outdated reference and republishing.  
Share it on social media
It's one thing producing your high-quality evergreen content, but it's another getting it seen. Make the most of all your marketing channels from social media, to PPC, to email marketing, and get it shared as widely as possible.
When using your social media, remember to use the relevant hashtags to improve your chances of getting it found. And don't forget to include social share buttons on the content itself to encourage shares.
In summary
Evergreen content, when done well, can be a useful – and cheap- marketing tool. It can improve your search rankings, generate new leads and increase your website's traffic. But most importantly, it can mark you out amongst your competitors as an expert in your field.
Getting your evergreen content right, however, takes planning and effort. It requires you to know what your audience wants to be reading, and it demands research, design and attention to detail.
These are not insurmountable challenges though. Just by setting aside some time to produce content that: a. you're proud of and b. that will stand the test of time, you'll see the benefits in the long run.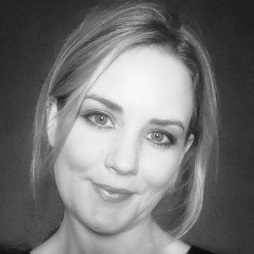 Charlotte Jenkins is an Oxford-based content marketer. She has several years' experience in content writing, editing and digital marketing, helping clients communicate their businesses online.
Read full profile