If your business has a Facebook page, you'll probably already be aware of the numerous advertising options available for boosting your reach and engagement and promoting your business. But did you know that you can use Facebook ads for lead generation? That's what I'll be looking at in more detail in today's post…
What are Facebook lead generation ads?
Facebook lead generation ads are designed to capture information from potential customers. When someone browses Facebook, they'll see your ad complete with a call-to-action button.
Clicking on this takes the user to what's known as an 'Instant Form' – a form that's pre-populated with information from their Facebook profile. They'll be able to edit this automated information before hitting 'Submit'. Let's start by taking a look at what kind of things you could use this for.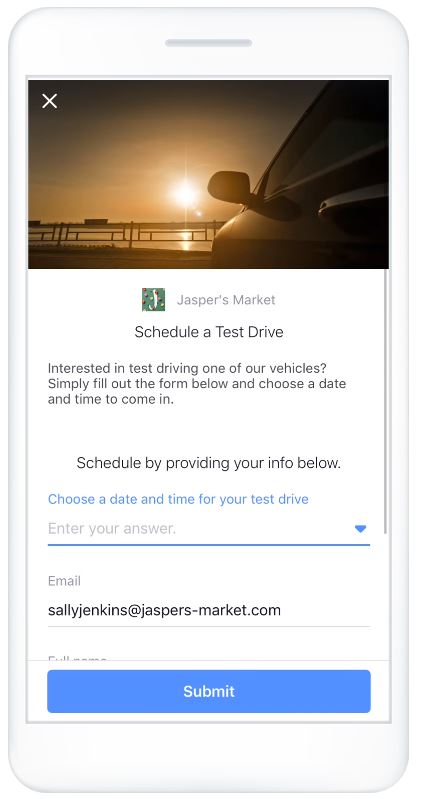 How your small business can use Facebook lead ads
As with all Facebook ads, lead generation ads puts Facebook's finely tuned audience selection at your disposal, ensuring your ads get seen by the people most likely to be interested in your products or services. But how could your business benefit from lead generation ads as opposed to other kinds of Facebook ad?
Lead generation ads are ideal when you need to capture information from prospective customers. Whether you're promoting an event, want people to download a brochure or white paper, need to generate new sales leads or want new subscribers for your company newsletter, there are numerous situations in which Facebook's lead generation ads can help. Here's what's great about lead ads.
Customise to your needs – you're able to customise your ad to include your specific call-to-action, whether that's subscribing to your newsletter, downloading your brochure, signing up for an event or anything else. You can also customise the questions you ask to ensure you're getting the information you need
No forms to fill in – when someone's interested in your products or services, they don't have to fill in a form to register their interest. It's already auto-completed with their contact details from their Facebook account, so it only takes a few taps or clicks. This makes it much quicker and easier – particularly from the small screen of a mobile – which means people are more likely to finish them and send them to you
Send information straight to your CRM – collect your leads on Facebook or, if you use customer relationship management software, you can integrate them with your software so that your prospects' information goes straight to your sales team
Call and scheduling option – you can enable a click-to-call feature that prompts prospects to call you after submitting their form. You can also allow them to state their preferred appointment time, enabling you to deal more efficiently with bookings
Higher-quality leads – Facebook's dynamic ads mean you can retarget people according to interests they've previously expressed, sending them directly to your lead generation form for a higher-quality lead. You also have the option of adding features to your ad that require more effort, such as a 'slide to submit' function, which helps filter out the prospective customers who are less interested in your company
Depending on the industry your business operates in, you may also find that there are specific features designed for you. For example, if you're a car dealership, the 'dealer locator' feature means you'll be able to add functionality to allow prospects to find their nearest dealership and select a preferred date and time for a test drive.
How to create lead generation ads on Facebook
There are two ways of creating lead generation ads: via your Facebook page, or from Ads Manager. From your Facebook page, the best way is to use the publishing tools, but you can also create a lead generation ad using the Promote button, which requires fewer steps but gives you limited functionality. Here's how to create ads from your Facebook page.
1. Create a new form 
Go to your business's Facebook page, click on the Publishing tools, and select the Forms library from the left-hand menu. To begin creating your ad, start by setting up your Instant Form. To do this, click 'Create' and then 'New Form'. If you've previously created forms, you'll be able to use these again if you don't want to start from scratch.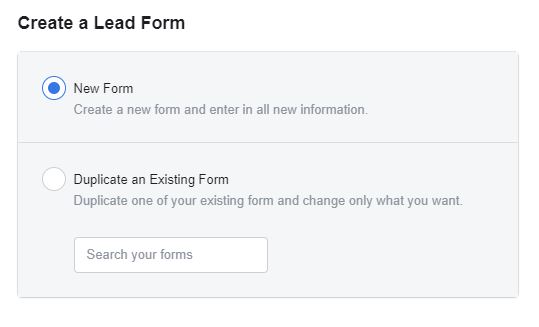 2. Custom your form
You'll see an 'Untitled' form, which you can name to make your campaign easy to find later on. You'll now be able to choose the type of form you want: select 'More volume' for a simple form that's easy to complete on a small phone screen, or 'Higher intent' if you want an additional step that asks prospects to confirm their details before sending their form.
At this stage, you'll also have the ability to add an optional introduction screen, which you can customise with a headline, image and copy to explain your products or services in more detail.
3. Add your questions 
Click 'Questions' and then you'll be able to add a maximum of 15 of your own custom questions. Think about the information you'll need from prospects to achieve your objectives for this campaign – don't use all 15 questions just for the sake of it. 
For fields like name and contact information, you can use the prefill section in the next step. 
4. Complete the 'prefill' section 
Fill in the 'Prefill' section by choosing the fields you want pre-populated with the prospect's Facebook information. Tell prospects how you're going to use their information. It's important to remember that you'll only be able to use the data you gather for the specific purpose outlined here.
You can add further categories to this section, along with a link to your Privacy Policy and, if you wish, a custom disclaimer (there's no character limit for this).
5. Complete your 'Thank You' screen
Complete your 'Thank You' screen by writing a message to show to prospects after they've submitted your form.
Ideally, this should help them engage further with your brand, so use the link feature to add a link to a page with more information on your website. You'll see boxes for the Headline and Button text, which can each be up to 60 characters in length, including punctuation and spaces.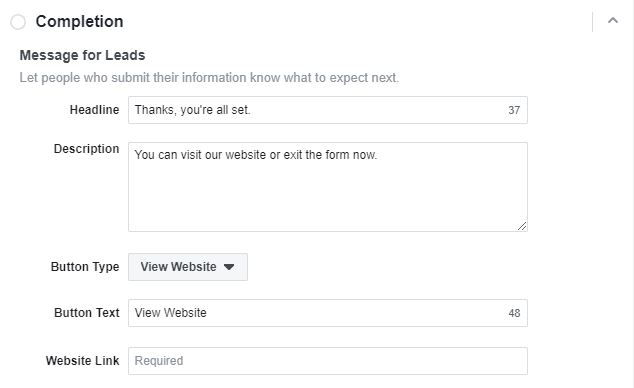 6. Preview your ad
Preview your ad by using the bottom arrows. Look out for typos, and make sure everything's looking how you expected. Then click 'Finish' if you're definitely happy with it; your form can't be edited once you've completed it, so click the 'Save' button if you think you're going to want to make further changes.
7. Use your form in an ad campaign
Now that you've completed the Instant Form, you're ready to use it in a lead generation ad. To do this, you'll need to click the 'Boost' button and you'll then be able to add text and an image or video to capture people's attention. Here, you'll also select who you want your ad to be shown to, and you'll set your budget and choose how long you want the ad to run for. Click 'Promote' to set it running.
Creating a lead generation ad from the Ads Manager is very similar. You'll need to select 'lead generation' as your objective and define your audience targeting, budget and campaign duration.
In the ad creation section, you can create an ad as you normally would for other campaigns, adding your primary text, headline, description and choosing your call to action. Scroll down further and you'll find the 'Instant Form' section which you can complete using the steps above.
Best practices for Facebook lead generation ads
To make the most of your lead generation ads and get them bringing in as many new leads as possible, there are a few things it's worth bearing in mind when you're creating your campaign.
Stay on brand – make sure your ad is in keeping with your company's branding, both visually and in the language you use. This ensures you're being consistent in how your company is portrayed online, which is more professional and instils trust in prospective customers
Focus on the benefits to the prospect – as with other kinds of advert, try to make sure your ad gives potential customers a compelling reason to submit their details
Don't ask too many questions – focus on the key bits of information you need from your prospects rather than overwhelming them with too many questions, or ones that aren't relevant
Make sure you're GDPR compliant – as with anything that involves gathering people's data, it's important to ensure you're collecting consent and keeping GDPR compliant. Ensure you cover this in the Prefill information section when you're setting up your Instant Form, explaining how you'll use or share any data you're collecting
I hope you've found this a useful introduction to Facebook lead generation ads. As with any kind of ad, it's always worth testing multiple versions to see which performs best.
If lead generation isn't your aim at the moment, you may find another form of Facebook ad better suits your purpose. Take a look at this guide to the different types of Facebook Ads to learn more about your advertising options on Facebook. Finally, if you've yet to discover the power of Facebook for marketing, here's how to set up a Facebook page for your business.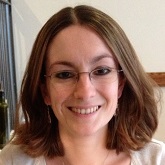 Rachel Ramsay is a freelance copywriter with a background in digital marketing. She's written copy for clients ranging from the United Nations World Food Programme to The North Face, and particularly enjoys working with lifestyle and travel brands. In her spare time, she volunteers for Guide Dogs and flies light aircraft and helicopters.
Read full profile