Facebook's Lookalike Audiences tool can help you to identify and reach out to new prospects that have things in common with your existing buyers and followers, but few businesses use this tool to its full potential.
Find out what Facebook's Lookalike Audiences tool is, how to find it, and how to put it to work to increase your fanbase and drive sales.
What is the Lookalike Audiences tool?
Lookalike Audiences is a tool provided by Facebook for use within their platform, to help you to identify and target new prospects for your paid Facebook ads and promoted posts. The tool can be invaluable when used correctly, and can help you to kick off a new campaign on the right foot, expand a campaign's reach, or help to breathe new life into a flagging campaign.
What can the Lookalike Audiences tool be used for?
Facebook's Lookalike Audiences is an algorithm-based tool that can be used to target prospects that have things in common with your existing fans and followers, moving beyond the basic metrics of interests and demographics.
Lookalike Audiences analyses your Facebook follower base to identify the things they have in common, and then applies these insights to the data it holds on its other users to find correlations between your current fanbase and others that tick the same boxes but that for one reason or another, have fallen outside of the remit of your previous demographic targeting.
This enables you to optimise your Facebook ad spend whilst increasing your effective ad reach.
Why Facebook marketers should be using Lookalike Audiences
Facebook keeps the details of its analytic and targeting AI algorithms a closely guarded secret, but anyone who has used Facebook ad tools will be aware of how accurate the algorithm can be at identifying and targeting prospects from within very specific niches.
Lookalike Audiences enables Facebook marketers to expand their audience targeting in a controlled, well-informed manner, avoiding the alternative scattergun approach of casting a wide net in the hopes of catching a few extra fish by targeting unknown or untried demographics using one or two specific metrics.
The tool can also be used to test out and get a feel for potential new audiences as part of developing and fine-tuning a new Facebook marketing strategy, to weed out weaker demographics and identify stronger ones. It also helps to prevent ad fatigue, by getting your ads seen by fresh new prospects instead of repeating your campaigns across the same audiences time and time again.
When you've set up a test Lookalike Audience, you can leave most of the hard work to Facebook's algorithm, with only minor tweaks required on your part during the early stages of your launch and analysis.
This helps to free up time that could be better spent on other things, allowing you to return periodically to analyse your success and make adjustments when necessary but without having to spend hours and hours setting up and fine-tuning things – the application of machine learning at its best.
If you're trying to break into a new geographic market, the Lookalike Audiences tool should definitely be part of your Facebook marketing arsenal, because the algorithm allows you to apply custom audience settings from one country to a different one.
This can enable you to begin a campaign in a new location using your base country's custom audience as a template, allowing you to get to work with an unknown market with a functionally targeted demographic audience that mirrors your prior successes in other places.
This AdWeek case study on Banana Republic's integration of Facebook Lookalike Audiences into their social media ad campaigns outlines how the brand found value in Lookalike Audiences, and how they set their audience demographics.
How does the Facebook Lookalike Audiences tool work?
Facebook's AI builds up a picture of the commonalities, shared traits and usage patterns across the platform of the custom audiences marketers set up for ad targeting.
The commonalities between the people who make up your core Facebook audience demographics form the basis or key identifiers for the type of new audiences you wish to target, and the Lookalike Audiences tool scrapes the platform's wider data based on interests and demographics to develop new audiences or lookalikes that mirror or complement your existing custom audiences.
In terms of how much your Lookalike Audience has in common with your preselected or tried and tested custom audience, this is something that you can control and fine-tune when you begin working with the software. The settings options range from 1%-10%, with these percentages reflecting the degree of similarity between your new audience and your control or existing custom audience.
The ceiling of a maximum of 10% measurable commonality means that your Lookalike Audience won't be a cookie cutter or replica of your existing demographics, allowing you to take a punt into checking out some divergences and variables from your existing fanbase to see if this pays off.
It won't pay off every time, of course – but by limiting the commonalities to 10% or less, the Lookalike Audiences tool ensures that you don't repeat almost exact existing audience settings with only minor variations between them.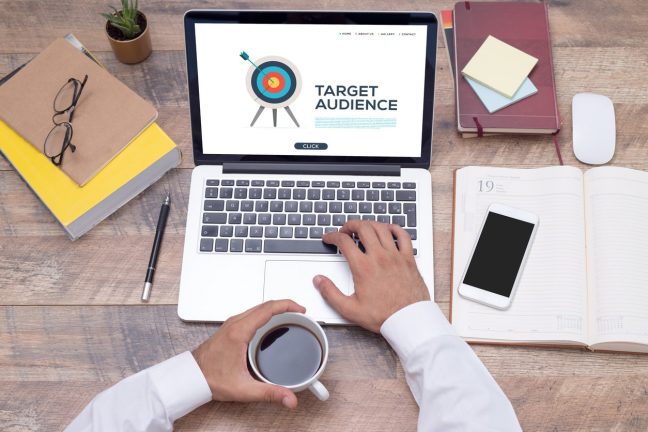 What are the drawbacks and limitations of Lookalike Audiences?
In order to use Lookalike Audiences to its full potential, you need to have a strong core of data to work with to begin with, otherwise, you won't be able to feed enough information into Facebook's AI to return a viable Lookalike.
The recommended custom audience size to use with an effective Lookalike Audience campaign consists of at least 1,000 individuals – and less than this is apt to result in a poorly defined or overly broad Lookalike Audience because the AI can't draw effective conclusions from smaller datasets.
Whilst you can get started with custom audiences numbering just 100 or so individuals, this isn't recommended due to the lack of available data to base the Lookalike on.
You can, however, import audiences from outside of Facebook to avoid this issue, such as by using existing mailing lists or Salesforce datasets to get you started.
You can even install a Facebook pixel on your website, and create a Lookalike Audience based on your site visitor demographics. Again, this has some limitations and won't take into account the value of those site visitors, so if your site has a high bounce rate or is failing to convert clicks into acquisitions, using this as your control data set is likely to result in more of the same from your Lookalikes.
Where can you access the Lookalike Audiences tool?
You can find the Lookalike Audiences tool in your Facebook Adverts Manager control panel, under tools: audiences. Click to create a new audience and pick the option for "Lookalike Audience."
Then, select your existing custom audience or data import to get going.
How to identify your base audience
The Lookalike Audience that Facebook finds for you is based on data collated from your original audience, and this means that choosing the right base audience is vital, and the success of your Lookalike campaign will stand or fall on making the right decision at this stage.
Here are a few sources of effective base audiences to use for a Lookalike campaign:
Upload an up-to-date, recent mailing list or customer database.
Choose a well-performing page of your website and choose this page's visitors as the basis of your Lookalike demographics.
Select an existing Facebook custom audience with over 1,000 members that has produced a good ROI in previous campaigns.
Choose a base audience from one of your business's existing Facebook pages, based on its page likes from an existing audience.
Setting and fine-tuning your parameters to get started
One of the first things you need to decide upon when setting up Lookalike Audiences is the audience size that you want to work with. The larger your audience, the greater your reach – although this is scalable when it comes to the precision of your ad targeting, with smaller audiences resulting in a closer alignment between your base audience characteristics and your Lookalike.
However, Lookalike Audiences work best as a controlled punt into the semi-unknown, and the point of using them is to expand your reach, meaning that you don't want your ultimate audience to be too similar to your control.
Your Lookalikes can also be manually tweaked to increase or lessen the similarities between them and your base audience, by using parameters within the Power Editor dropdown menus to add specifics like location, age, and gender.
Creating targeted ads with Lookalike Audiences
Lookalike Audiences can help you to identify and reach out to new prospects and give you a head start in terms of giving yourself the best chance of picking an audience that will be receptive to your content, but if the ad content displayed to them isn't strong and effective, this is ultimately worthless.
This means that you need to put as much time and thought into developing the ads that will be shown to your Lookalike Audience as you would to your known audiences, and be prepared to adapt and fine-tune your message to reach them effectively.
You can work with an existing ad that has yielded good results in prior Facebook ad campaigns, and use this as the basis of A/B testing for your different audiences, comparing the ad's performance with your Lookalike versus its original audience.
Any alterations that you make to the demographics of your Lookalike settings compared to those of your base need to be taken into account here, such as if you are targeting a different geographic location, age range, or set of interests.
Don't view Lookalikes as a lazy shortcut to increasing acquisitions without the additional work – whilst duplicating ads across Lookalike Audiences can help you to refresh or boost an existing campaign, never lose sight of the fact that a new audience needs bespoke-designed content that is targeted to meet their specific needs.
This means that the tone, style, language choices and everything else, from the type of content you post to the format that it is presented in needs to be tailored to match your Lookalike demographics, and not simply duplicated intact from a previous audience campaign.
Measuring your results with Lookalike Audiences
In order to determine the value of using Lookalike Audiences, you need to be able to measure the success of your campaign and how well it compares to your other efforts.
Depending on your ad's goal and call to action, you might want to set up a dedicated website page to direct your prospects to, and measure the number of hits you receive and vitally, what percentage of them convert to acquisitions.
Compare the yield from your Lookalike Audience ad to that which you receive using your existing custom audiences, and think critically when trying to make a like-for-like comparison. For instance, unless you are using two identical ads across both the Lookalike and a custom audience campaign, be sure to factor in the potential impact of the ad itself, and how well it is targeted towards its audience.
Also, remember to give your Lookalike ads enough time to perform and produce results, and be prepared to make a couple of attempts with different audience settings to find the right balance. If your Lookalike Audience campaign is effective, your cost per acquisition should be around the same sort of figure as your custom audience ads, or not a lot higher – unless, of course, the added cost is reflected in the value of the acquisitions you make.
How could Facebook's Lookalike Audiences tool be improved?
Whilst there is a lot of value in Lookalike Audiences if they are a good fit for your campaign and business model, success with Lookalike Audiences depends on getting your demographic settings and parameters right, which is not always simple.
When setting up Lookalike Audiences, many marketers make the mistake of trying to emulate their existing known audiences too closely, choosing a higher percentage of similarity (closer to the 10% figure) rather than making a meaningful effort to explore a relative unknown.
However, taking this approach can lead to too much overlap between the audience for your existing or previous campaigns and that of the new one, causing your ads to essentially compete with each other, or be shown repeatedly to the same parties.
Finding the right balance in terms of audience overlap may take some trial and error. This is one of the main pitfalls of Lookalike Audiences as they stand at the moment, which can lead to an increased ad spend without a correlating increase in its resulting yield. However, this experiment conducted by Adspresso set out to find whether a 1%, 5% or 10% audience setting resulted in the most efficient ad spend, and found that the 1% setting proved the most cost-effective.
These findings won't necessarily hold true for every campaign or business niche, but it can provide some direction on the right starting point for your audience similarity settings when you're just getting started with your first Lookalike campaign.