Community websites are a wonderful example of how the internet can be used to support life offline, providing an online hub where residents can keep up with local news and get information on services in the area. Here are some great examples to give you inspiration for one of your own.
1. Hook Norton
The website of the Cotswolds village of Hook Norton is an excellent example of a comprehensive local community resource. Hook-Norton.org.uk is packed with useful pages – everything from village news and a diary of village events to a directory of local businesses and a history of the village.
Further down the homepage, there's even a section reporting on local road problems, with a link where villagers can report troublesome potholes. We particularly like the handy feature on the top right of the site that tells villagers which bins will be collected next.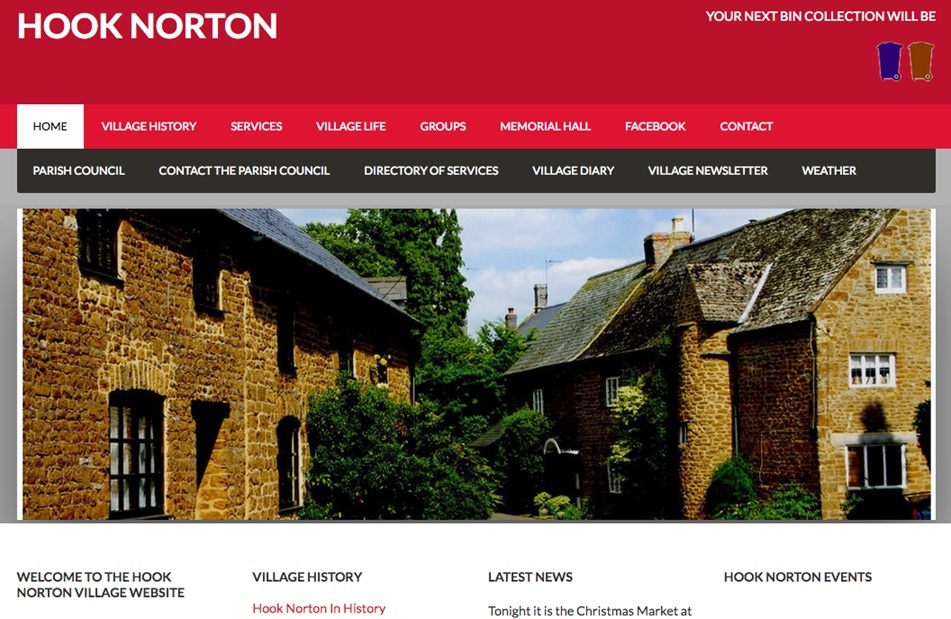 2. The Kentishtowner
Residents of Kentish Town in North London have a fantastic local resource in the form of The Kentishtowner, dubbed "North London's award-winning daily cultural guide". This nicely designed site features a great range of articles such as neighbourhood restaurant reviews, local news and gossip, and interviews with interesting residents.
There's even an option to sign up for a daily lunchtime email with all the latest local news. Also available in a monthly print edition, it's not your average local community website – but it's one any town or village could take inspiration from.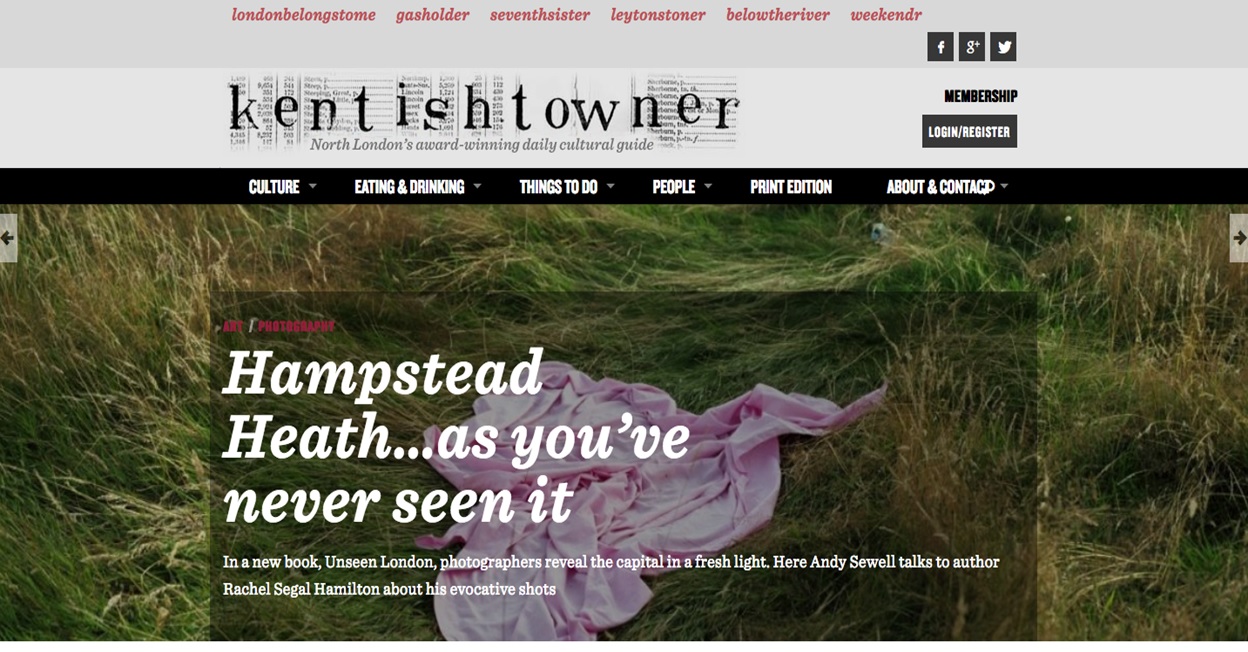 3. Blockley Village Shop and Cafe
Community-run Blockley Shop and Village Cafe in the Cotswolds village of Blockley is the result of a local campaign to keep essential retail services open in a community that had lost the 22 shops it had had fifty years ago. A local co-operative now runs the shop and cafe, the website of which also provides a useful resource for residents.
There's an embedded Twitter feed with the latest local news, and even a widget that gives the local weather conditions on the top right.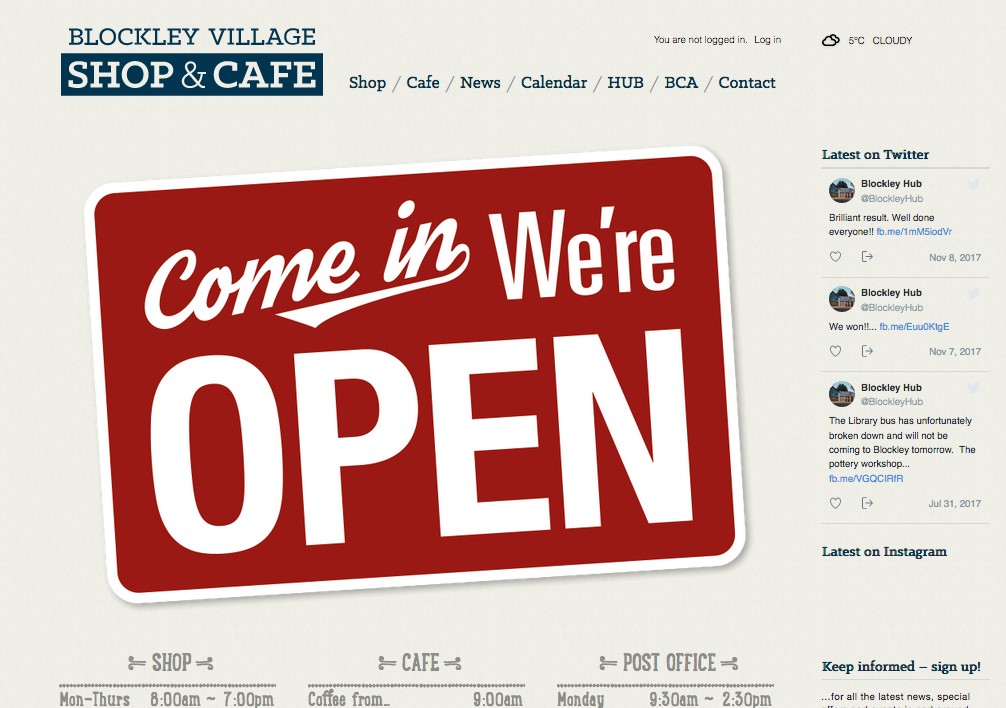 4. Teddington Town
The great thing about the Teddington Town website is that it has an engaging blog for residents of the south-west London area. Not only does this cover local news, but it has a nice 'Photo of the Week' feature highlighting the beauty of the local area as seen through the eyes and cameras of the people who live there.
There's also a calendar of local events, a directory of local businesses and a job board. The Trivia page makes an interesting read, too.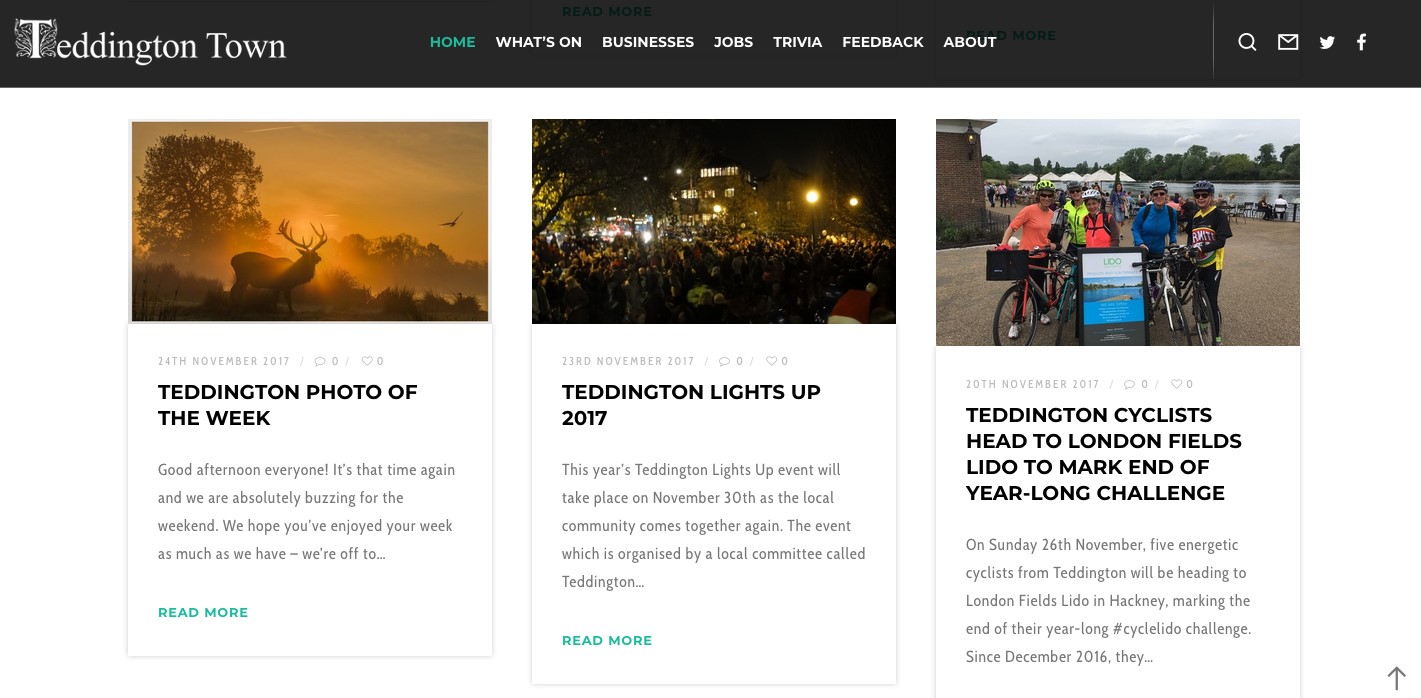 5. Wantage
Run by volunteers and currently sporting a festive falling snowflake effect and a countdown to Christmas, the Wantage website is an impressively comprehensive and well-designed local community site. A slider at the top of the homepage scrolls between a selection of high-quality photographs of Wantage to welcome visitors to the site.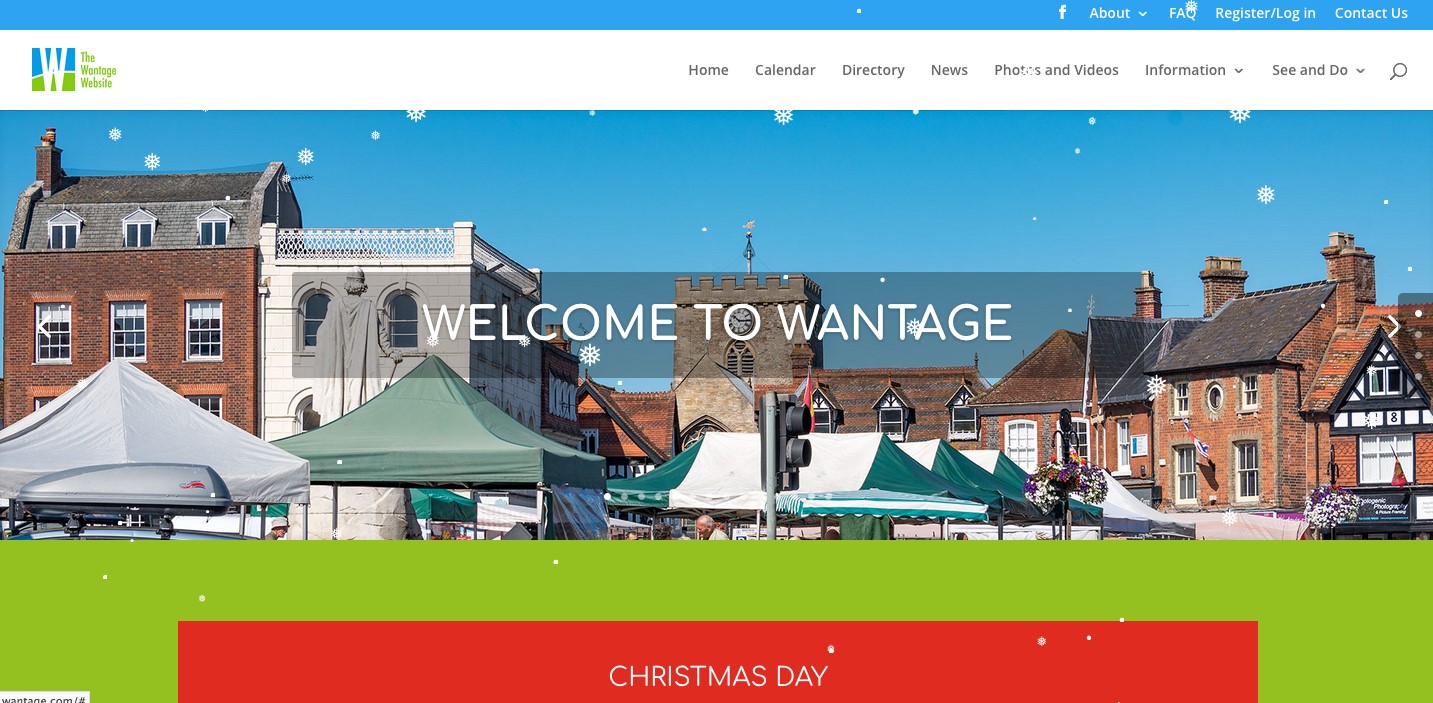 Further down, clearly labelled boxes take you to different parts of the site, including local news, a directory with maps and a calendar of what's on locally. These are all free for local people and businesses to list in, encouraging the community to get involved. This box design is a simple way of providing visitors with clear navigation, and these sections are also accessible from the main navigation bar from every page.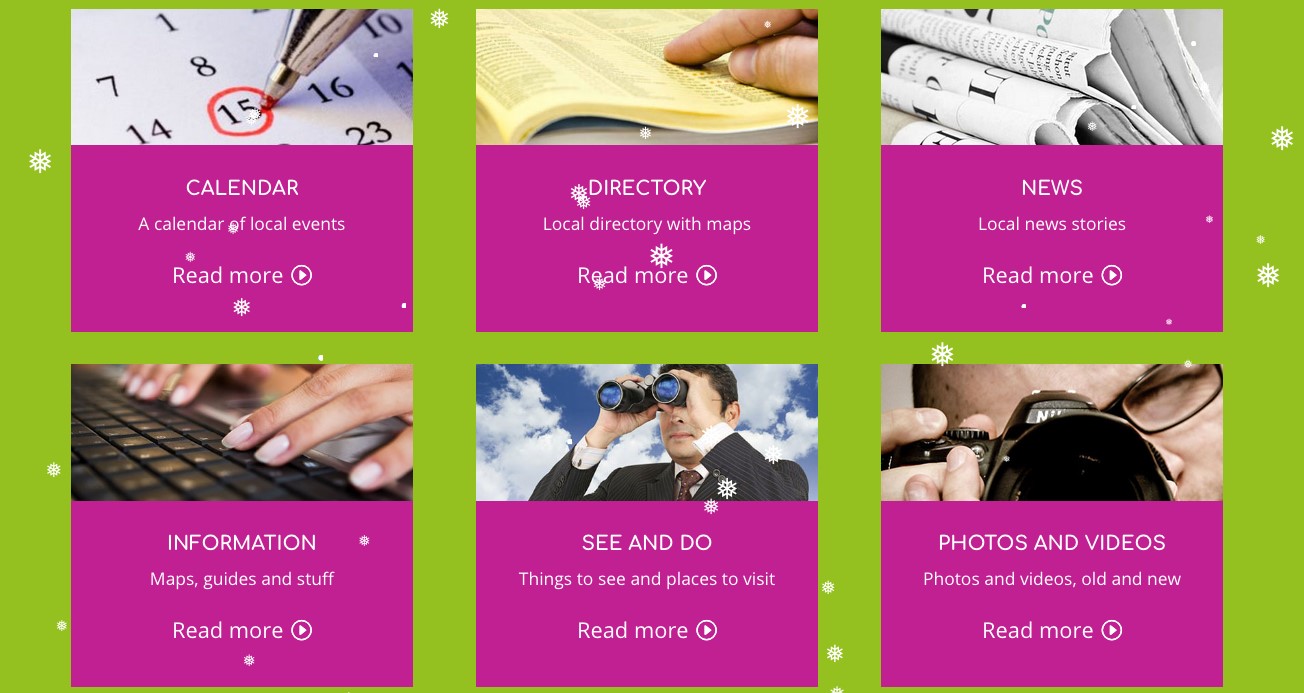 Have these sites inspired you to give something back to your own town or village? If your local community hasn't yet got its own website, why not make a positive contribution to your neighbourhood by setting one up? Have a read of our guide to getting online and then get the ball rolling by choosing a domain name for your new community website.
Find a domain