Infographics are a form of visual communication designed to capture attention and enhance comprehension. 
They can be used to convey important information such as how to spot the signs of a heart attack, like in the example below. If you're in a waiting room, on a train or scrolling through Facebook for example, you're more likely to notice this image and take in the information than you would if you were presented with paragraphs of text.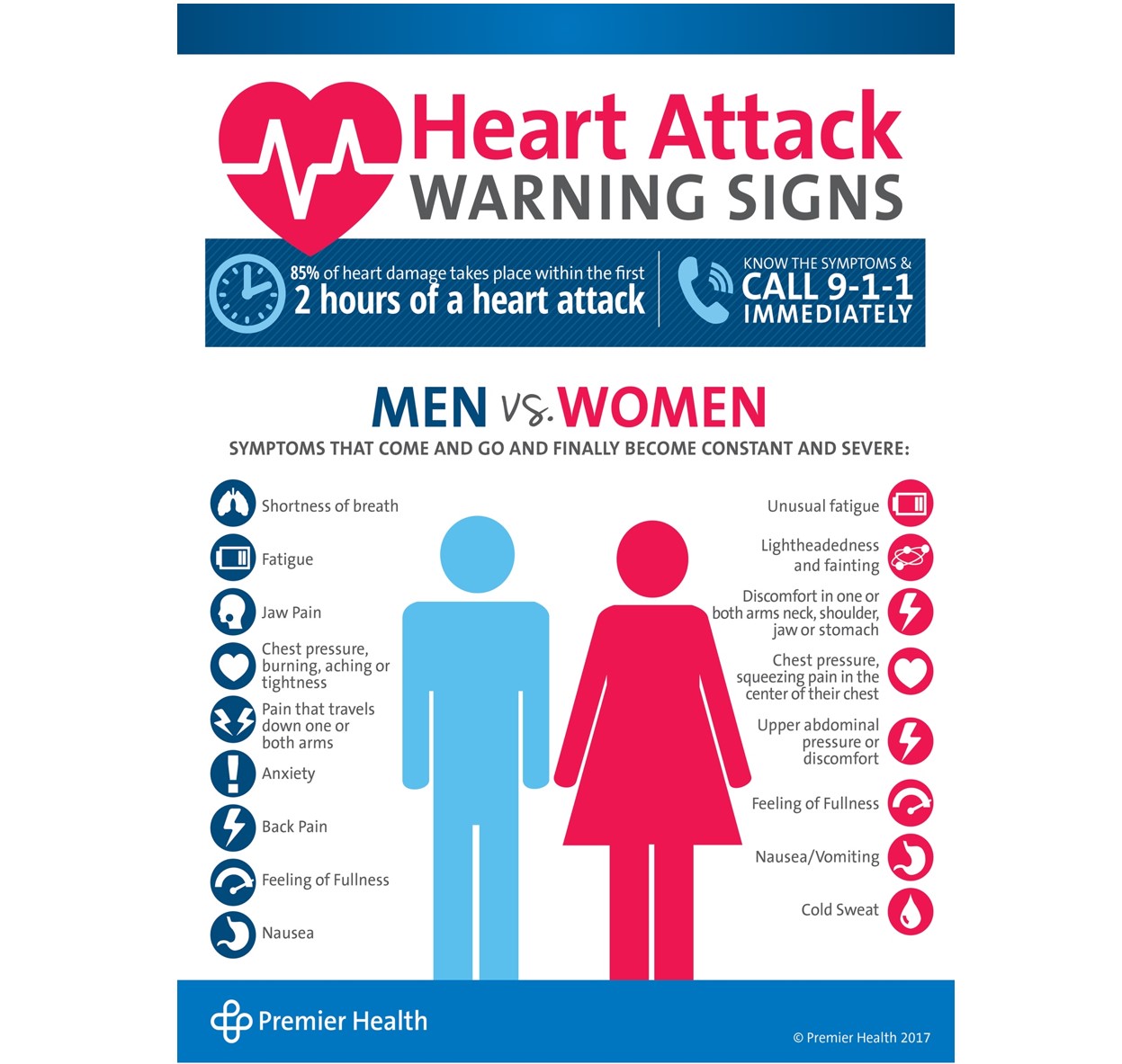 Infographics can also be used for a bit of fun like in the example below. As well as being a light-hearted way to engage readers, coffee shops can put their logo and contact details at the bottom so it acts as an advertisement and brand awareness exercise.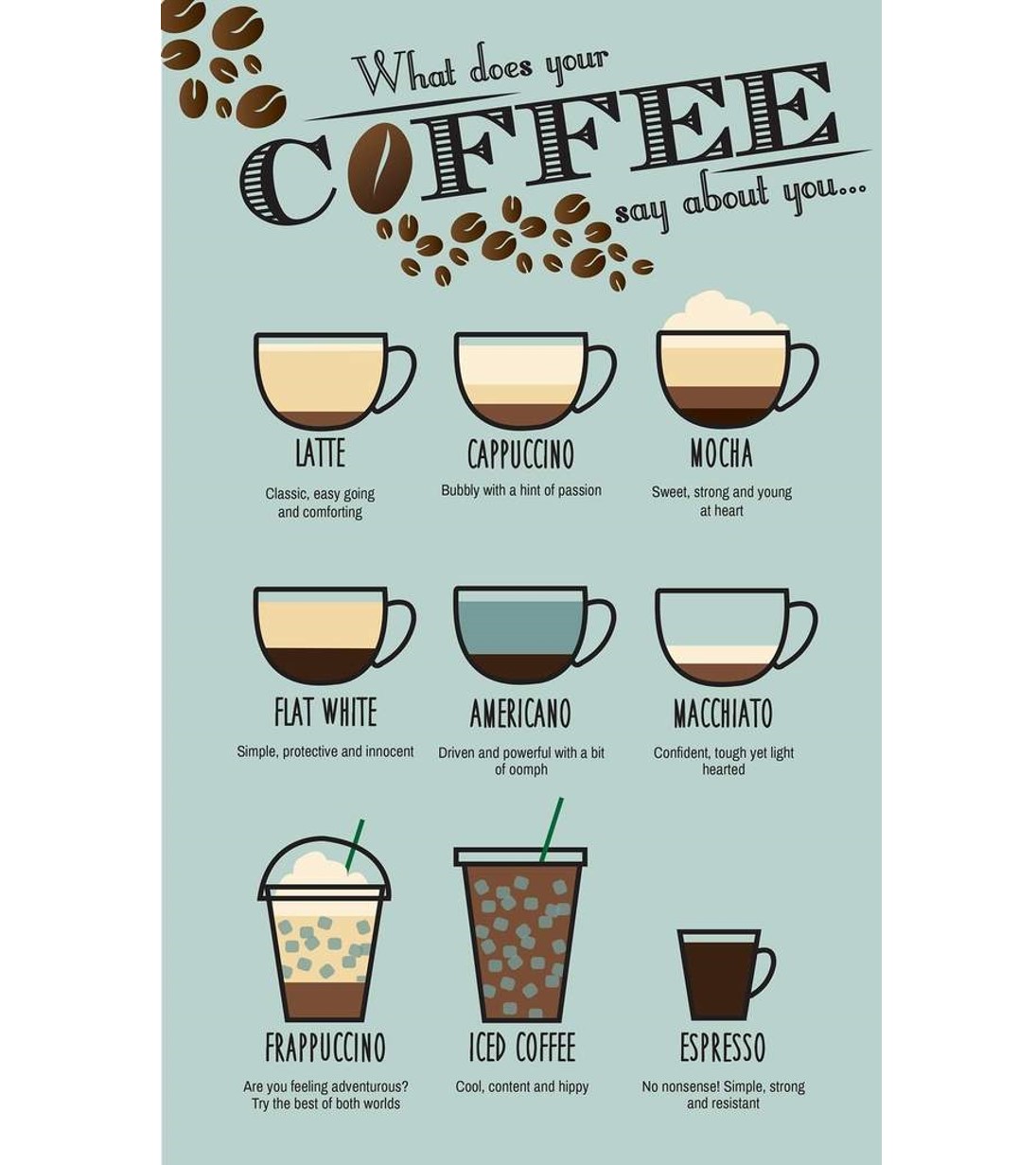 Should my SME create infographics?
Aside from being a very effective way of capturing people's attention, what are the other ways SMEs can benefit from creating their own infographics?
They're ideal for compiling a lot of data into one easy-to-follow format that's visually appealing and persuasive
Online users are more likely to share visual content so they're a great way of driving traffic to your website and improving your SEO
Visuals are processed an incredible 60,000 times faster than text meaning infographics are a great way to ensure your content is read, understood and remembered
How to create infographics
Before you jump straight in and start creating your own infographics, it's a good idea to do a little bit of prep work, such as:
Understanding your audience
Collecting data/statistics
Writing your content
Finding or designing your own template
1. Understanding your audience
When you create infographics, you need to identify and understand your audience. Doing so will help you to reach out to them in the most appropriate way and ensure maximum success.
Ask yourself:
What does my audience respond well to? Facts, statistics, short bursts of text or more detailed information?
What type of content is my audience searching for? Do they like interactive and fun or more serious posts? Are they looking for answers to questions? Do they want to learn something? Are they trying to connect with brands?
What value does my infographic offer? Always try to answer a question or offer a solution when putting together your content
How will I present this information to my audience? Will you send out a newsletter, post in on your website or put it on social media? The answer to this should depend on which platforms your audience uses and engages with
2. Collecting data and statistics
A lot of businesses create infographics because they're a simple and engaging way to present data. Spend some time gathering the information you want to present. Remember to use reliable, up-to-date resources and always credit the websites you use. Most infographics will include the sources at the bottom of the document. 
3. Writing your content
Writing out your content beforehand will help you to understand what your infographic will look like and how much space you'll need. Go straight into the design phase and you risk wasting time if your content doesn't fit with your chosen template.
4. Finding/designing your template
If you're creative or experienced in this area, you can design your own template. The benefit of this is that it can look exactly how you want and you can ensure it's 100% on brand. The downside however is that it can be very time consuming – especially if you're new to this. If you don't know how to create infographics yourself, that's where these popular tools come in handy.
Before we list a selection of the top online tools for creating infographics, let's quickly look at what keys things you should be including in your design.
What should I include in my infographic?
In order to really capture your audience's attention, your infographic should be full of interesting stats and helpful information.
Using clear headings will help your readers to find the information they're looking for quickly and easily as well as break up any text. Headings are very helpful if you're including a lot of data and don't want your audience to feel overwhelmed.
Don't forget that your infographic is a marketing exercise and ultimately, you're trying to build brand awareness and drive sales. While I don't recommend going in for a hard sale, some subtle additions such as your logo and a link to your website will make your infographic an effective marketing tool.
Take this infographic from Ideal Window Solutions, it's a great example because:
It has a purpose. Anyone thinking of selling their house will find this information very helpful
There are lots of facts and figures but it's not overwhelming thanks to the easy-to-digest chunks
There are plenty of headings.
The imagery is relevant
They've included the sources
There's a logo and link to the website so you instantly know who created the document and where to go if you require further information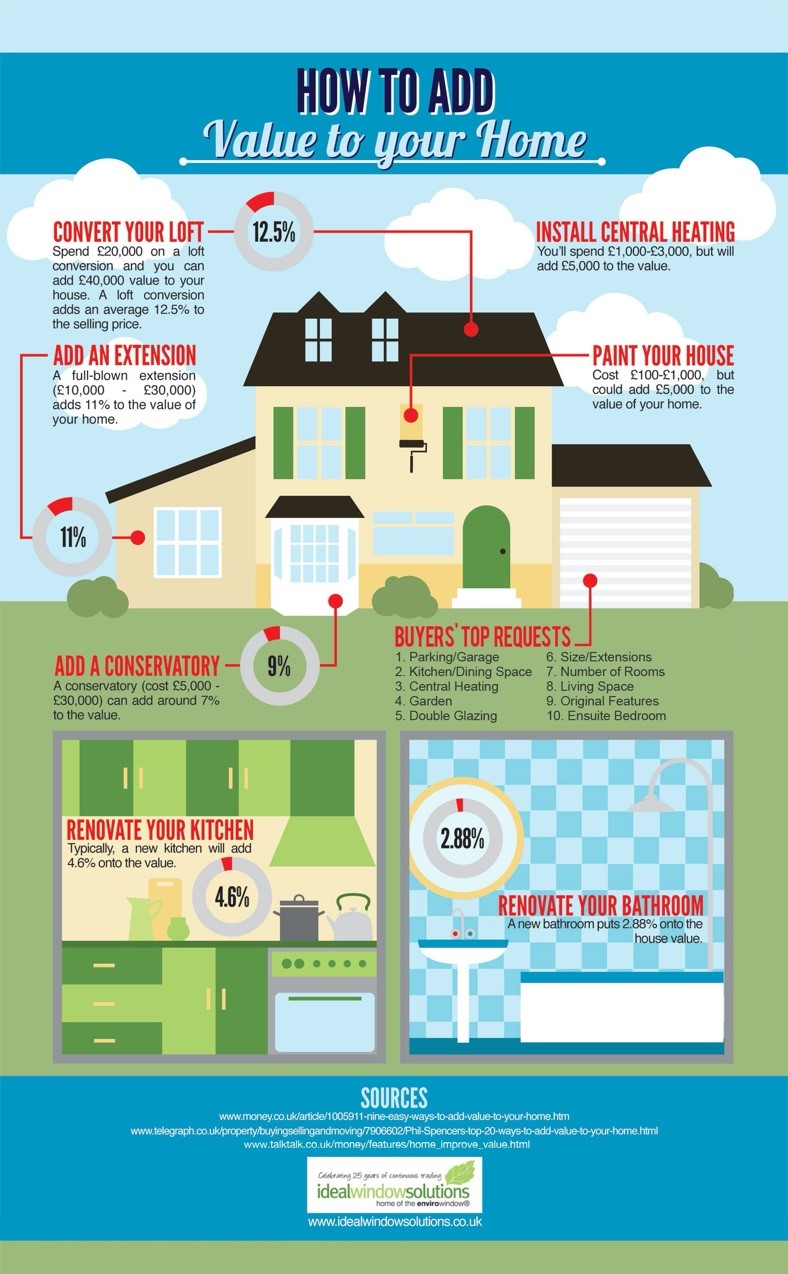 Five tools for creating your own infographics 
Now you've prepared everything you want to include on your infographic, it's time to put it together.
If you don't know how to create infographics yourself, below is a list of some great tools you can use. All of them are easy to use and best of all, they're also free unless you want to upgrade your account.
1. Canva Infographic Maker
Canva is a powerful, easy-to-navigate online tool which can be used for all manner of design tasks including presentations, posters and social media posts.
Pros
There are hundreds of free, professionally designed elements to choose from. With a basic template already created for you, this can save a lot of time
With over two million images, fonts, icons and features to choose from, you can really personalise your infographics. You can also upload your own images
You don't have to worry about copyright issues with the images you're using
There are also premium elements available which you can purchase at a very reasonable cost
Create eye-catching charts and graphs
You can embed your newly created infographic onto your website or share it across your social media pages
The website has tutorials and courses if you need additional help
You can use the free plan or upgrade to access more features starting from £8.99 per month
Cons
If you're not very tech-savvy, you might find it tricky embedding the infographic onto your website. You need to copy the code displayed and plug it into your blog or site's HTML viewer. This isn't actually a Canva issue however because you would have to do this regardless of which template creator you used
When selecting a template, keep an eye on which ones are free. As shown in the example below, some are free whereas others you will need to upgrade your account in order to access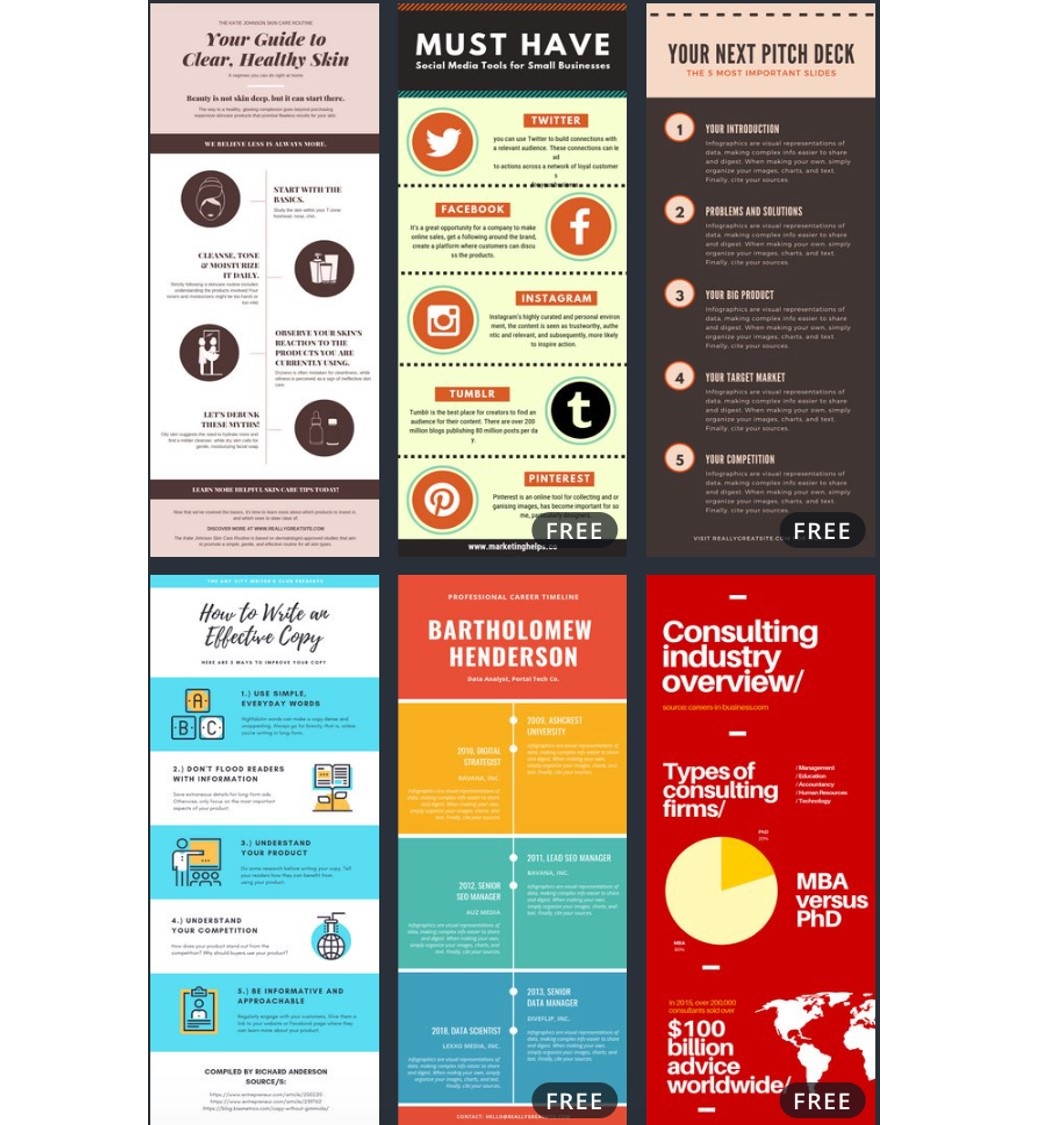 2. Visme
If you want to take your infographics to the next level, Visme is the platform for you. As well as enabling you to create traditional infographics, it also gives you the option to include video and audio so you can speak to your audience directly.
Pros
There are plenty of free images, fonts and icons to choose from
You can record a voiceover directly in the editor to truly personalise your infographics
Live weekly webinar sessions can help to improve your knowledge of the platform
You can also animate your content to really engage your audience as shown in the example below:
Cons
You can only record audio if you sign up to the 'complete' package which is $25 a month. This is billed annually so you would need to be prepared to pay an upfront cost of $300
There are a number of other features you can't access unless you're on the 'complete' package including uploading your own fonts and adding your logo to your infographic
3. Snappa
If you're brand new to the world of infographics, Snappa is a great tool to start with. It doesn't offer the same features and benefits as the other sites mentioned on this list but it does promise to help you create your visual content quickly and easily.
Pros
Snappa is great for beginners
Infographics are quick to create – the site says you can make them in less than five minutes
It's easy to choose a template and then drag and drop images to personalise it
You have access to thousands of hi-res, royalty free stock photos
You can upgrade your account to access more features
Dimensions are optimised for social media sites

Cons
If you already know what you're doing with infographics, it may feel a bit basic
If you upgrade your account, you have to pay annually rather than monthly. This does seem to be a common theme with a lot of the sites however
4. Infogram
If pie charts and Excel spreadsheets are your thing, you'll love Infogram. As well as being able to create traditional infographics with images, this is a great platform for creating visuals which include graphs, charts and maps.
Pros
You can connect your data to build live, shareable dashboards that visually track your business
There's a map maker which you can use to create professional, interactive maps
It's free to set up a basic account and there are also lots of different pricing options which can be paid monthly or annually if you want to upgrade
You can use custom templates which include your brand colours, fonts and logo
Set objects to zoom, bounce, flip, fade and slide to create eye-catching infographics
It's ideal for creating infographics which contain numbers and stats. You enter and edit the data that makes up the infographic in an Excel-style tool and the software will automatically change the look of the infographic to represent your data
Cons
As with most of these platforms, in order to unlock all of the features, you need to pay
If you're not familiar with charts and spreadsheets, it can feel a bit complicated to use
5. Animaker
If you need a platform that's dedicated entirely to video, Animaker is a great tool. It claims to be 10 times better than other online animation video editing software and as it's free to set up a basic account, it's well worth checking out.
Pros
There are plenty of resources available including charts, icons, maps and images
Even if you pay to upgrade your account, it's cheaper than paying a professional to create video content
There are six different video styles to choose from which can be used to create 720 different types of animated video
The online tutorials which can be found on the website explain everything you need to know about creating video infographics
Cons
You can create up to five two-minute videos a month for free. You will have to pay if you want to create more than this as well as benefit from longer and higher quality video infographics
Characters and props are limited in the free account
Animaker says it's 'shockingly easy to use' but if you're not used to creating video content, it can take a while to get the hang of
Still looking for more? Here are another two tools you could try:
6. Adobe Spark
Adobe Spark claims users will be able to make custom infographics in minutes, even if you don't have any design skills.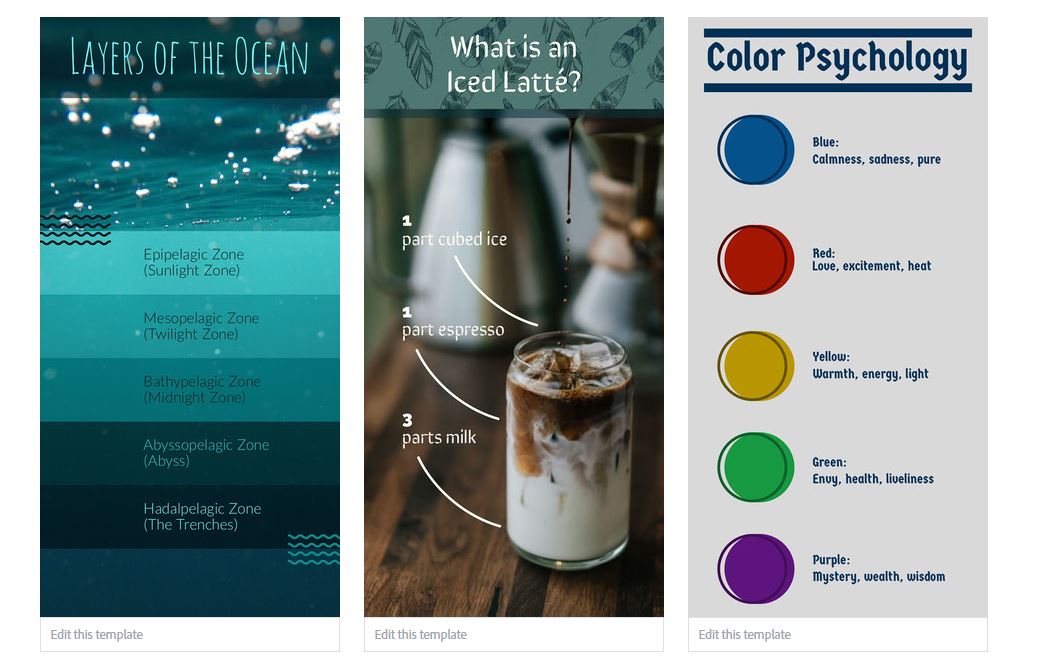 Pros
You have the option to start your design from scratch or you can create infographics from one of the many professionally designed templates
Different sizes and layouts are available depending on where you plan to publish your infographic
Hundreds of icons, images and photos. You can also import your own
You don't need to have any coding or design skills to use the platform
Paid plans can be billed monthly or annually
Cons
You need to pay to access all the features
There's a big difference in what you get on the paid plans compared to the free version
7. Venngage 
If you're looking for a quick and easy way to create beautiful infographics, Venngage is a great platform.
Pros
More than 100 different templates to choose from
You can add charts, icons, fonts and colours to customise your template
You can upload your own images
Easy to use drag and drop
You can create your own templates from scratch
Customer support is available 24/7
If you pay quarterly or monthly, you can save money
You can create lots of different types of charts
Cons
Images available on the site are icons and illustrations, not photos
There are only basic features available on the free plan and you don't get access to support
Infographics really are a great way to take your marketing efforts to the next level. Because they're so visually appealing, they're more likely to attract attention, engage your readers and encourage them to share your content.
What's more, when used correctly, infographics can be hugely powerful. Research shows that when we just hear information, we only remember 10% of what we heard three days later. When paired with a relevant image however, we retain 65% of that information even three days later.
For more great tips on creating your own infographics, head over to 'How can small businesses use infographics?'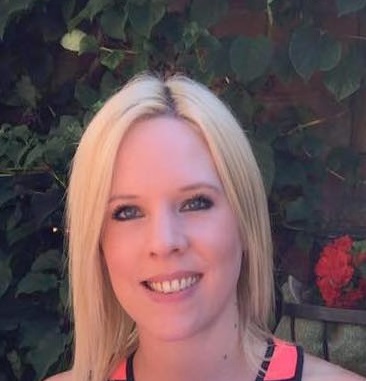 After completing her degree in Journalism, Monique began her career at a digital marketing agency. It was here she discovered a passion for online marketing with a particular focus on content creation for the web. Six years ago Monique set up her own copywriting business, Copyworks Group, which specialises in creating content for websites, blogs, newsletters and social media pages.
Read full profile