Running a business from home or having flexible working arrangements is a dream come true for many of us, but if you've never done it before, you'll need to get used to a whole new way of working.
The freedom from commuting and the ability to get out of bed later are undisputed perks of working from home, but if you're setting up a home office for the first time, you'll find that there are some definite challenges to be overcome as well.
Today I'm sharing some tips to help you adjust to working from home effectively, whether you're running your own business or working remotely as an employee.
1. Have a separate workspace
Finding the motivation to be productive is a lot more challenging when you've gone from being surrounded by colleagues to being surrounded by the distractions of home (television, fridge, housework, kids… you name it).
If you're already self-employed and work from home, you'll be used to this, but if you and your employees normally work in an office then it's going to take a bit of adjustment to get you all working efficiently as a remote team.
There are few good things about commuting, but one of them is that it puts some distance between you and your work. When you're working from home, achieving a sense of separation and balance between work and home life can be tricky.
This is one of the reasons why garden offices (effectively posh sheds) are popular among those who work from home; they separate work from the rest of your living quarters, so that you can feel in a work mood when you're there.
If you're not lucky enough to have a garden office, try to set aside a tidy space in the house that's dedicated solely to work, ideally one where you won't be disturbed by distractions such as family members.
It's harder to get into a work frame of mind if you're simply working on a laptop in bed or at the dining table, but you don't need a huge amount of space to create a home office.
On a similar note, some people who work from home also find it helpful to dress as though they were going to an office, rather than lounging around in home clothes.
It's also important to make sure that if you have employees, they also have a safe and compliant workspace even though they're working from home. The main considerations here are:
Work station – this HSE workstation checklist is a useful one to send to employees to help them assess the health and safety implications of their working from home environment. Encourage them to take regular screen breaks to reduce the risks associated with display screen equipment.
Mental health – mental health can suffer due to remote working, so make sure you have a way for your team to communicate with each other (more on this in point four) and keep in touch regularly to ensure employees feel supported.
Security risks – bear in mind that employees working at home may be at a greater risk from cyber security threats as they access systems and data remotely. You'll find some useful Government guidance on minimising the cyber security risks of home working on .gov website.
There's more home working advice for employers from the HSE.
2. Switch off social media
It's the biggest drain of time for the serial procrastinator, but staying off social media is easier said than done – particularly if you need to be on the internet for your job. If you keep being lured back in, there are apps you can install in your web browser or phone to block your access to the offending social media sites.
Try using (or encouraging your employees to use) apps such as Freedom, SelfControl or Stay Focused to block specific sites from all your devices for a period of your choosing. If the app you choose doesn't block social media from your smartphone, try disabling notifications on your phone so that you don't just keep checking social media on that instead.
3. Schedule your working hours and breaks
As I mentioned earlier, it's important to schedule breaks into your working hours; these will give you something to work towards, as well as a much-needed break from your screen. You'll actually be less productive if you try to stick at a task for too long without a break. According to the Posture Group, research shows that productive people work for 52 minutes and take breaks for 17 minutes.
It's also difficult to be productive when you're overwhelmed with a big backlog of work to do. If you're an employer, be sure to keep in constant communication with your staff when you're all working remotely to make sure they have a workload they can cope with.
For employees and the self-employed alike, using a project management tool such as Trello or Asana is a great way of keeping yourself organised and prioritising tasks, even if you're the only member of the team.
You'll be able to visualise your workflow, perhaps dividing projects by status (incoming, in progress and so on) and priority. Assign yourself tasks for the day ahead, with some smaller ones that you can tick off more easily (a morale boost) and a longer one that will take a bit more effort.
4. Staying connected with employees and customers
Working from home brings another challenge of replacing meetings with conference calls, and office catchups with online apps. Whether you're a freelancer or have staff, it's never been more important to stay connected with employees and colleagues – not to mention with customers and clients to keep the business productive, moving forward and reacting to any new opportunities.
Platforms such as Google Hangouts, Skype and Slack give you plenty of ways to communicate easily within your team, while you can still send email newsletters out to your customers without needing a business premise or office building.
Within your business, implementing ideas such as morning Skype meetings and virtual coffee and lunch breaks can provide a motivating sense of team cohesion even when everyone's working from a different place.
Working from home takes some getting used to if you've only ever worked in an office, but being disciplined and following these tips will help you establish a way of working that keeps you and your team at your most productive.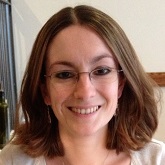 Rachel Ramsay is a freelance copywriter with a background in digital marketing. She's written copy for clients ranging from the United Nations World Food Programme to The North Face, and particularly enjoys working with lifestyle and travel brands. In her spare time, she volunteers for Guide Dogs and flies light aircraft and helicopters.
Read full profile