We've written before about the benefits of blogging, but today we're looking more specifically at how useful blogs can be for charities. Not only does a blog keep your website updated with fresh new content – something that search engine algorithms look on favourably – but it's also the perfect place to tell the world about the great work you're doing. Here are some of the things you could do with yours.
1. Share your news
Perhaps one of the most obvious things you can do with a blog is to keep your readers updated with your latest news. A blog is the place to shout about important milestones, as in this example from Canine Partners, in which the charity shares the great news that it's successfully created 400 partnerships between assistance dogs and people with physical disabilities. Similarly, in this example from the Dogs Trust, they're sharing news of a record-breaking year for their Darlington branch, which successfully rehomed 1,214 dogs in 2017.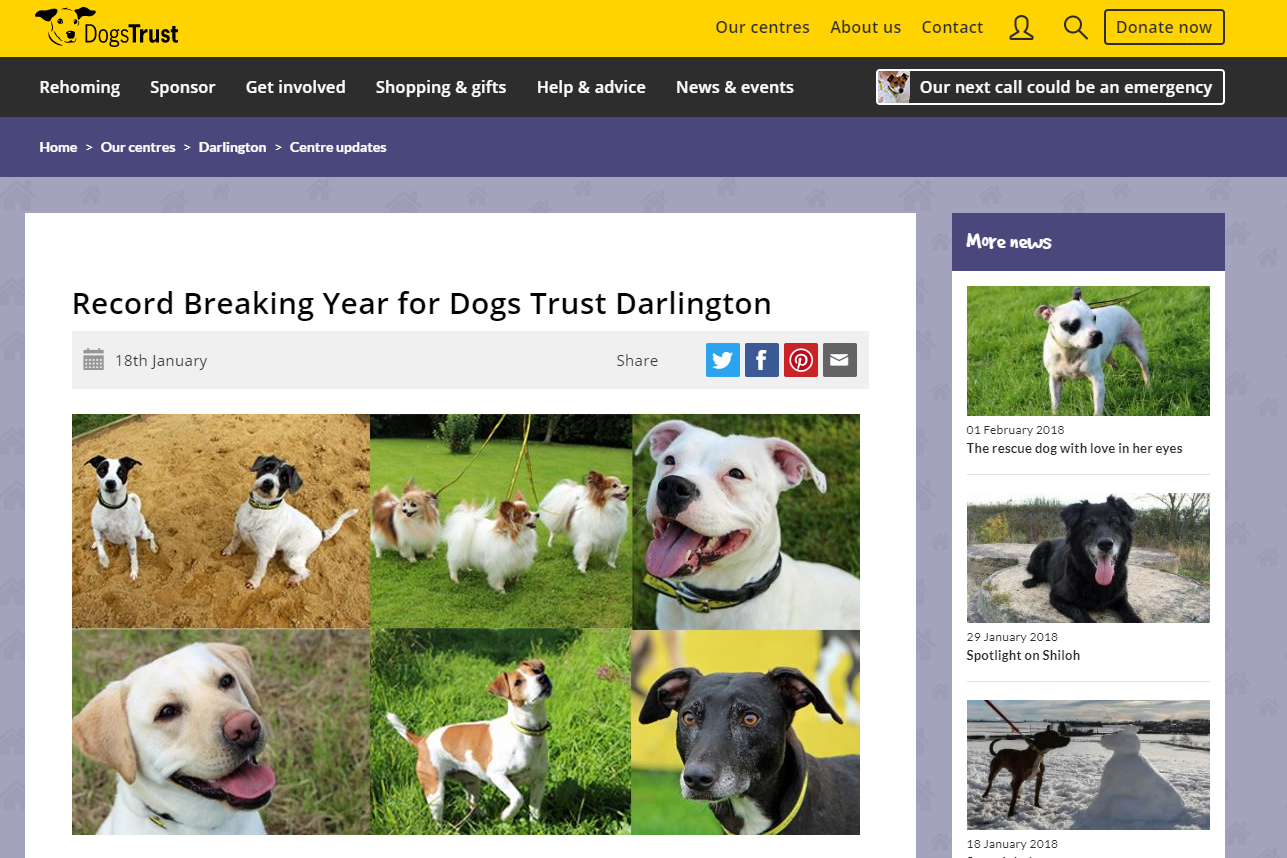 If you've received a visit from a VIP, that's another exciting bit of news you can share with your readers, as Canine Partners did when they were lucky enough to get a visit from the Queen. For the Children's Air Ambulance, the news that they'd just launched their first ever television advert was another major milestone to share on their blog.
Over at Dogs Trust, the blog is sometimes also used to tell readers about interesting new arrivals who are ready for rehoming, such as Alfie. This is an example of how blog posts can be used more directly to achieve a charity's aims, in this case finding forever homes for the dogs in their care.
2. Share stories
A blog is the ideal place to share the latest stories of the people or animals who've been helped by your charity, bringing your work to life in the process. This can be particularly effective when the blog is used as a platform for beneficiaries to tell their own stories. In this post from the Help the Heroes blog, for example, readers hear Fiona's story in her own words, which lends more weight to the story.
Another example of the emotional impact of hearing from a beneficiary in their own words is this moving post for Breast Cancer Care, in which Emily tells readers about her experience of explaining her cancer diagnosis to her children at Christmas. Giving Emily a space to tell her story also means she's able to share her own tips with women who are in the same situation, which others may find easier to relate to than the less personal perspective of the charity simply sharing generic advice.

You may decide to encourage readers to act by ending some of your posts with a request for donations. In the Children's Air Ambulance's 'Mission Monday' series, such as this one, the charity begins by talking about a recent mission, before moving on to explaining how donations help them continue this vital work. To further emotionally engage readers, they've also embedded a video telling the story of a girl called Bella, linking to a dedicated page with Bella's story.
3. Fundraising news and ideas
Directly asking for donations isn't the only thing you can do to use your blog to boost fundraising. Telling your readers about some of the exciting things people are doing to raise money for you is a great way of inspiring others to join in. One charity that does this is Dorothy House, which has regular blog posts on fundraising events such as Bike Bath and the Bubble Rush.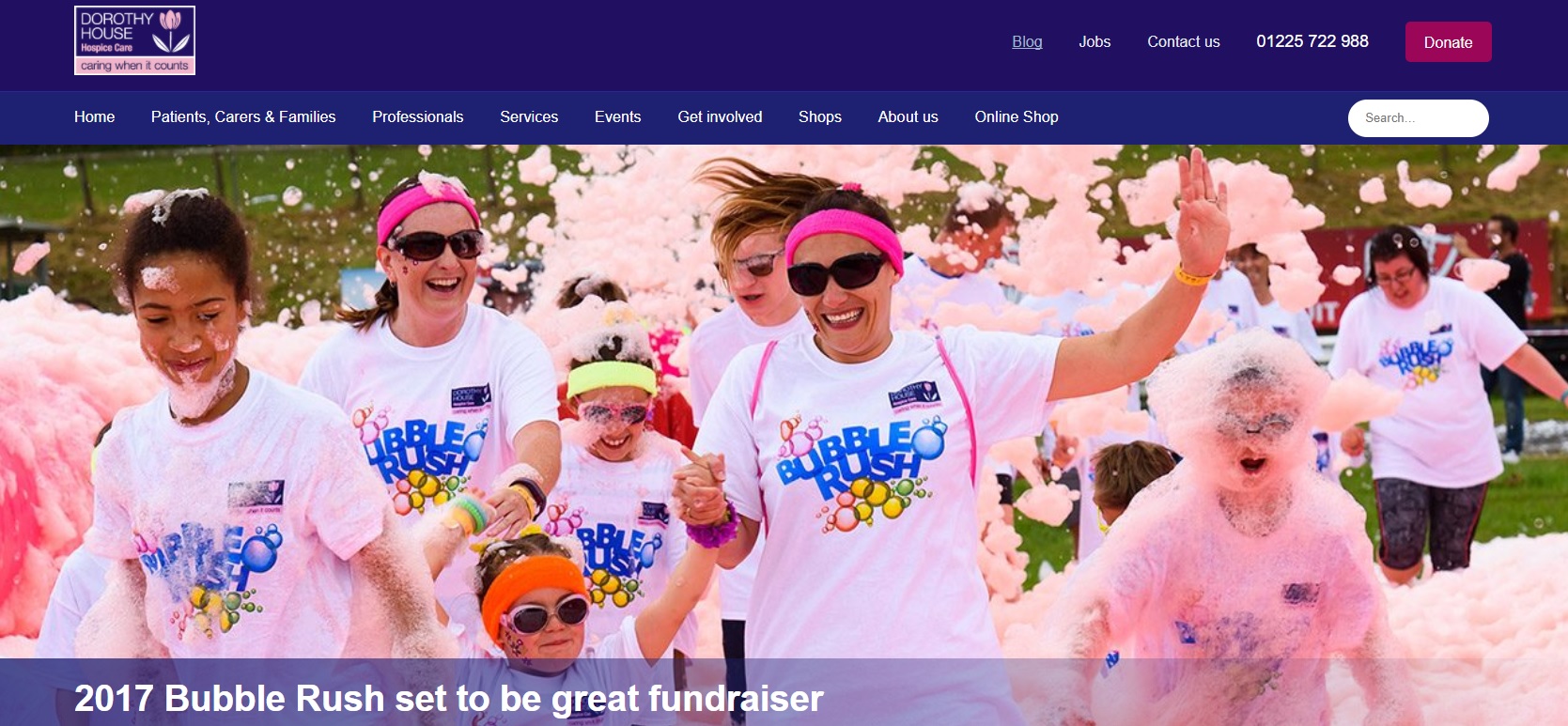 These event reports not only raise awareness of what's going on in support of the charity, but they have the potential to be quoted in the local press and shared online by those who took part. You could also inspire readers to raise money by sharing some fundraising ideas and tips.
Another nice idea is to pick a 'Volunteer of the Month' to highlight the great work of your most loyal volunteers. This should help inspire others, as well as acknowledging the hard work of the chosen volunteer. You could interview them, write about them yourself, or let them talk about their work in their own words, as in this example from Canine Partners.
4. Educate the public
Blogs are a great place to share educational content to help inform the general public. This could simply mean raising awareness of issues relevant to your charity, as in this post from Help for Heroes about mental health struggles among armed forces family members. Such posts can help start or add to conversations around difficult subjects, and getting people talking about issues like these is often an important element of a charity's work.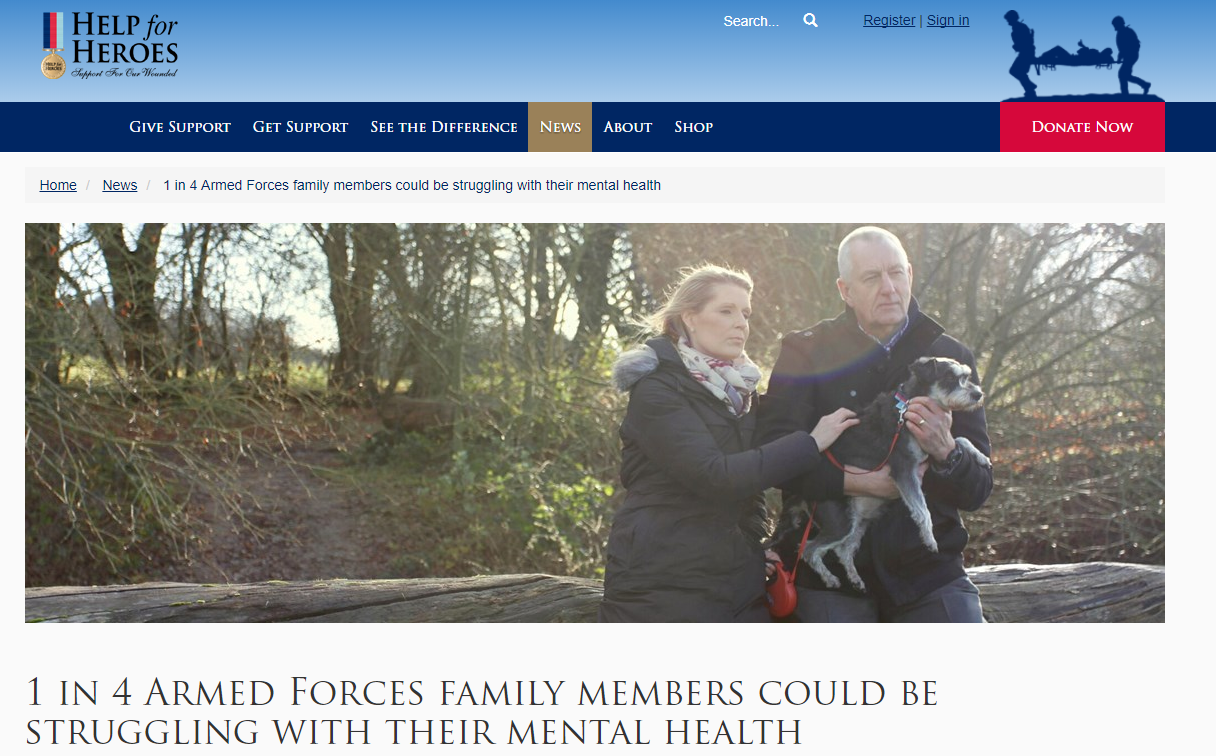 Your blog is also somewhere where you can offer practical advice. As an animal welfare charity, for instance, you could share useful advice on looking after pets, caring for injured wildlife, and so on. As a cancer charity, you could blog about subjects such as how to cope with a cancer diagnosis and how to minimise your cancer risk. Complementing advice such as how to start exercising after breast cancer and how to support someone through treatment, the Breast Cancer Care blog publishes healthy recipes such as salmon and asparagus parcels. This helps keep the content varied and interesting, as well as providing useful resources that keep readers coming back and sharing.
If these great examples have inspired you to start a blog for your own charity, have a read of some of our other posts for lots more advice on how to get blogging, including some tips on how to structure an effective blog post and how to promote your blog posts to a wider audience.