As a freelancer, it's natural to feel unnerved when the work seems to have dried up. You don't know when the next project is going to come in, or maybe even whether you'll be able to pay the bills this month. It's easy to feel out of control and anxious at such times, but quiet spells are a fact of freelance life for most of us. One way I've found of dealing with this is to use the quiet times productively. Here are some of the ways you could do that.
Actively seek work
You may feel you have no control over when new clients and projects come in, but you can be proactive about finding new work. There are lots of different avenues you can explore now that you've got some time on your hands.
Get social
The first thing you could do is post on social media. Put a positive spin on it; saying, for example, that you have some last-minute availability, or that you're currently taking on new clients or projects, or that you're running a special offer. You never know, someone who follows you might be in need of your services, or they may know someone who is. If you have a bit of budget, you could also promote your posts so that they get seen by more people. Good old-fashioned networking can work wonders, too; if you don't normally have time to go to that local business networking breakfast, for example, now's your chance. Don't forget your business cards!
Contact your past and current clients
Try sending a friendly email to some of your current and past clients to see if they have any work for you; you could even run a special offer to tempt them back. You might be surprised by how many reply saying "I've been meaning to contact you…" While you're at it, fire off some emails to people who've previously enquired with you and then gone quiet; there's no harm in a polite enquiry to see whether they might still be interested in working with you.
Cold calling/emailing
When you've exhausted the possibilities of your current contacts, you could try contacting some new ones. Pick up the phone or send out some emails to potential clients (agencies can be a great place to start), and scan the freelance job sites for suitable projects you could apply for. See my post on how to find work as a freelancer for more ideas.
Updating your own website
There's only so much looking for work you can do before it becomes unbearably tedious, so take a break and instead turn your attention to improving your own website. Many of us – including me – are guilty of neglecting our own websites when client work gets busy, so a quiet spell is the perfect time to give it some TLC.
Create new content
Google's algorithm favours sites that are updated regularly, so you could start by writing some extra pages to give search engines more opportunities to rank your content. For example, you could add in some more pages about your services, create a new section such as FAQs, or write up some case studies of work you've done recently.
Get blogging
Blogging is another great way to add fresh new content to your site. Take the opportunity of a quiet spell to write a few posts on topics relevant to your business. Save them in your drafts folder and you'll be able to keep publishing posts regularly even when things get busy again.
Conduct an SEO review
Another useful thing you could do is to give your site an SEO health check and make any improvements resulting from it. Are your title tags optimised with the right keywords, for example? Do the pages on your site take a while to load? Fixing SEO issues should help your website appear higher up in search results pages, meaning that potential clients are more likely to spot you. Here are some easy-to-implement SEO tips to get you started.
Get up to date with your accounts
Fallen drastically behind with your accounts? You wouldn't be the only one. Now's a great time to catch up, so put some music on, dig out all those receipts and get down to some serious book-keeping.
Time for yourself
When you've been freelancing for a while, you'll come to trust that when things get quiet, it probably won't be long before they get busy again. Work often comes in peaks and troughs, and after working hard during the peaks, you've earned a bit of downtime during the troughs. We freelancers sometimes feel guilty for taking time off when there's always work to be done, so when there's nothing on your To Do list, enjoy the freedom while it lasts!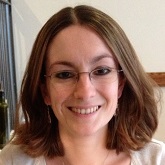 Rachel Ramsay is a freelance copywriter with a background in digital marketing. She's written copy for clients ranging from the United Nations World Food Programme to The North Face, and particularly enjoys working with lifestyle and travel brands. In her spare time, she volunteers for Guide Dogs and flies light aircraft and helicopters.
Read full profile