Did you know that 75% of UK businesses are up against a digital skills shortage? Or that 82% of online advertised jobs require some level of digital skills? That's good news for those who have the sought-after skills, and in an age when no business should be without a website, one job role that's not going anywhere is web development.
So how do you make it as a web developer? Let's take a look at your options and the skills you'll need.
What's the difference between a web developer and a web designer?
Before we go any further, it's important that we're clear that there's a difference between a web developer and a web designer. In short, a web developer builds the infrastructure that makes a website work, while a designer focuses on the visual side – that is, the pages a user sees when they bring that website up on their browser.
A web developer's job is to work with designers and other stakeholders to build the functionality of a website, and with website technology advancing all the time, and brands continually needing to reinvent themselves to offer fresh new looks, the work of a web developer has never been more important.
While a designer comes up with the vision for how a website will look and feel, and other consultants might come up with aspects such as the architecture, navigation and other aspects of the website's usability, it's the web developer who makes this a reality. Developers are also responsible for making sure that the site works smoothly across all platforms, as well as providing ongoing support for things like bug fixes and implementing new features.
Career options in web development
Often you'll start out as a junior developer and work your way up to senior and then lead developer. Within this, there's a lot of scope for specialism in web development, with some developers choosing to become experts in particular programming languages, systems such as Drupal or mobile applications. Broadly speaking, though, web development jobs come under the category of frontend or backend development:
Frontend developers, as the name suggests, build the architecture and public-facing parts of a website, using programming languages including HTML, JavaScript and CSS. Their job is to bring to life the vision of a web designer, so they specialise in aspects such as layouts and how people interact with websites. Different types of frontend developer include:

JavaScript developer – a web developer specialising in JavaScript
CSS/HTML developer – a web developer specialising in CSS and HTML
Frontend user interface developer – someone with specialist skills in developing interactive elements of a website
Mobile/tablet frontend developer – a web developer specialising in frontend development for mobile devices

Backend developers, on the other hand, deal with the functionality of a website behind the scenes – the servers, applications and databases that support the website, using programming languages such as Java, C++, Ruby, Python and Scala to write the web services and APIs that allow the public-facing part of the website to run. Types of backend developer include:

Java developer – a backend developer specialising in the Java programming language
API backend developer – someone who specialises in writing APIs, or 'Application Programme Interfaces', which allow two applications to talk to each other
Scala backend developer – a backend developer specialising in the Scala programming language

Combining skills in both frontend and backend development is known as full-stack development. A full-stack developer therefore has all the skills needed to create a website that works, from writing server-side APIs to crafting the design of the website using CSS
As with other digital skills, you have a few different ways of working in a web development job, and many developers try out more than one of these over the course of their careers:
In-house – you work as an employee of one brand, spending your time managing and updating their website rather than continually working on building sites from scratch
Agency – working for a web development agency, you'll juggle project work for a range of different clients. You'll likely work on a mix of building new sites and providing support and new features for existing ones. Agency work is great for gaining experience and building your portfolio when you're just starting out
Freelance – similar to agency work in that you'll usually have a number of different clients, except that you work for yourself
Daily life in web development
The life of a web developer is surprisingly varied – it's not just writing code. You might be called on to fix website bugs or implement new features. You might carry out testing to ensure website functionality works as it should in different browsers and on different devices, and you may be responsible for ensuring that the site is safe from the risk of cyber attacks. You might also be meeting clients and understanding how they want a new feature to work.
Problem solving will likely feature a lot in your day-to-day work as a web developer, and you'll need to be good at liaising with less technical colleagues; when a customer calls in about a website problem and speaks to a customer service representative about it, it's you they'll be coming to for advice!
What knowledge and skills do you need for web development?
First and foremost, becoming a web developer means learning how to code. Many start off by learning HTML and CSS before adding further programming languages to their toolkit, such as PHP, SQL and JavaScript. As well as client-side and server-side programming, you'll also need to become familiar with areas such as:
Web application frameworks
Database management systems
Version control systems
Responsive web design
Security and encryption
Complementing your technical skills as a web developer, there are a few other things it's worth having a good understanding of, including:
User experience (UX) – understanding how people behave online and what gives a great user experience is central to building successful websites
Web design – this is a separate job role, but having some awareness of web design will help you work more effectively with designers
Analytics – being able to analyse website performance is useful, particularly when it comes to things like understanding how well a website you've built is working in different browsers and on different devices
SEO – this will help you build websites that are SEO-friendly from the start, which will be a valuable string to your bow when it comes to winning work
Commercial awareness – you're building sites for clients, and you need to have a good understanding of the commercial pressures they face and the goals their website is there to fulfil
So-called 'soft skills' are crucial too – particularly the ability to communicate effectively with clients and colleagues and understand their needs.
Although some web developers are more solitary in their work, more often than not you'll need to be able to work as part of a team.
It's also worth remembering that, as with everything in the digital world, the programmes and tools you'll need to master as a web developer are changing all the time. To stay on top of your game, you'll need to keep abreast of this ever-changing landscape to make sure your skills are always up-to-date.
Web development qualifications
You don't need a degree to become a web developer, though if you've studied something like maths or computer science you'll find that the skills you've developed will help. It goes without saying that you'll need a high level of computer literacy to succeed in web development, but if you don't already know how to code, an easy way to get started is at Codeacademy, which offers 12 different programming languages. It's free to sign up.
There are also numerous other, often free, courses you can do to introduce yourself to this subject, such as:
While there's no substitute for real-world experience, there are some more formal web development qualifications out there if you want to learn the ropes and prove you have the knowledge, for example:
As you can see, the certification available is often specific to certain platforms, so if you find yourself heading down a particular avenue of expertise it's worth looking around to see what's available to prove your skills. Keeping an eye out for new and upcoming technologies and being among the first to get certification puts you in a strong position for applying for specialist jobs, which tend to be better paid.
How to build experience and an online portfolio 
To make it as a web developer, you'll be needing an online portfolio to show off your skills. This should feature sites you've built, so if you don't have anything to show, it's time to start working on some! Codeacademy Pro membership gives you the chance to work on real-life coding projects to help you start building your portfolio, and you could also do some or all of the following when you're first starting out:
Build your own website – this gives you the chance to experiment with new things you've learned, and a space where you have completely free rein to show what you can do
Build websites for friends and family – know anyone who needs a website building? Try asking on social media and you might find opportunities to do some sites at 'mates' rates' to grow your portfolio
Pro bono work for charities – you could offer to work free of charge for cash-strapped charities that mean something to you
'Hackathons' – events where developers get together to build something collaboratively
Open source coding – contributing to open source projects is another good way to get used to working collaboratively
Another thing you can do is to set up a profile on Github, which is a great place to learn from other developers, practise coding, get feedback from a large online community and demonstrate your skills both in coding and in working as part of a team.
As you start to gather work for your web development portfolio, you'll need somewhere to showcase it online so you can send examples of your work to potential clients and employers where you've got permission to do so. We've previously looked at some great portfolio sites for inspiration, and there are some more fantastic examples of web developer portfolios over on FreeCodeCamp.
There are plenty of free or low-cost portfolio site templates available if you want to get a portfolio up and running quickly without coding your own from scratch. Good places to look include:
How to find a job in web development
As with any job, you can check out sites such as LinkedIn Jobs and Indeed and search for general web developer roles or more niche specialisations. You may also find jobs advertised on specialist digital job sites such as Stack Overflow Jobs and Only Digital Jobs.
Is web development the right career for you?
Assuming you're someone who's already fascinated by the internet and its inner workings, there are a few personality traits that make some people better suited to web development than others. You'll need to be methodical, logical and have superb attention to detail, not to mention endless reserves of patience. The code you write won't always work the first time, and you may come across bugs, both of which require an analytical mind to work out the cause and come up with a solution. If that sounds like something you'd find satisfying, web development could be your perfect career…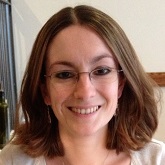 Rachel Ramsay is a freelance copywriter with a background in digital marketing. She's written copy for clients ranging from the United Nations World Food Programme to The North Face, and particularly enjoys working with lifestyle and travel brands. In her spare time, she volunteers for Guide Dogs and flies light aircraft and helicopters.
Read full profile