In my previous article, I discussed whether or not Pinterest is right for your business. Assuming you've decided that it is indeed a good platform to include in your social media strategy, today's article will help guide you through the process of setting up a Pinterest profile and how to get started with your first Pins.
Setting up a Pinterest account for your business
When you're ready to get started, click here to sign up for a free business Pinterest account and create a brand new account, or convert your personal account to a business account. If you're already on the Pinterest homepage, choose "Create a business account" at the bottom of the pop-up box. You'll be needing a proper business account (rather than simply using your personal one) because you'll then have access to features such as Pinterest Analytics and advertising, which I'll discuss later.
You'll need to type in your email address and business name, create a password and select which category your business belongs to ('retailer', for example). You can also type in your website, which is a good idea because it'll appear on your profile and help drive traffic to your site.
Setting up your profile
Clicking on 'Create account' will take you to your main feed, and you'll be prompted to "follow new interests" so that you start to see content that's relevant for you. But before getting too lost in discovering all the other great things on Pinterest, you'll want to fill in your own profile.
Pinterest profiles are pretty simple compared with business pages on Facebook; you just fill in a short 'About' section (thinking in terms of what people will search for) and add your profile picture and location (if you have a physical premise). Your logo makes a good profile picture and helps reinforce your branding.
At this stage, you can 'verify' your website to ensure you can track what people Pin from your site, and this will also display your logo on anything Pinned from your site. Even better, it gives your Pins a boost in search results on the site. Verifying your site is a simple process that involves copying and pasting some text into the HTML of the index page on your site; just follow the instructions on the 'Claim your website' page.
Creating your first Boards
The fun starts with creating your first Boards. Head to the 'Boards' section of your profile and click the red 'plus' button to create one. Boards are a place for you to organise your Pins together by theme, so the names and themes of your Boards will depend on the nature of your business. For example, The White Company's Pinterest page has Boards such as 'Gifts for Her' and 'Bedroom Design' to highlight its homeware and clothing products. You could start by theming some boards around your main product categories.
Pinterest users can either follow your whole account or individual boards, so each board should have its own description that includes relevant keywords to help people find it ("Bedroom design ideas", for example). Keep the name of each board to 20 characters or fewer, and pick a category for it to sit under. Once you've created a few Pins, you'll be able to pick the most eye-catching as the cover photo for that Board.
What makes a good Pin?
Now that you've created some Boards, you're ready to start Pinning! Pinterest helpfully shares best practices for creating Pins, including these useful points to keep in mind:
Great images – Pinterest is a highly visual platform, so you'll be needing the highest quality images you can lay your hands on. Use professional-quality stock photos if you can't create your own.
Focus on your brand and products – people use Pinterest to look for products to buy, so make sure it's obvious what you're selling. That said, you can do this in a creative way rather than just using plain old product photos; for a more aspirational angle, show your products being used.
Include a small, subtle logo on all your Pins, but don't put it in the bottom left hand corner, where Pinterest icons will conceal it.
Vertical images work best with Pinterest's layout, and a 2:3 aspect ratio is recommended.
Fill in the description, including your brand name in the copy for greater brand awareness. Use a call-to-action to encourage click-throughs to your site, and use keywords to help your Pin appear in relevant searches.
Add some text onto the image itself (not just in the description), as this will help make your Pin stand out, but keep it concise, so that it's easy to read on a phone.
As I'm concentrating on getting started, I'm keeping things simple by focusing on image-based Pins. However, when you get more confident with Pinterest, you may also want to try video Pins. 
It's a social network – so be social
It's important to note that you don't just have to create your own Pins, although these are how you'll drive traffic to your own site. You can Pin content from anywhere on the web, or from Pinterest itself, to create useful Boards for which people will follow you. When you save a Pin, you'll be able to select which Board you want it to appear on.
Install the Pinterest browser button to make it easy to save inspiration from around the web that your followers may find useful (avoiding competitors!), and have fun browsing Pinterest for relevant content from other users. Pinterest is a social network, so interacting with others by following, liking and Pinning their content will help gain you followers as well as bolstering your own Boards.
How to track your progress and understand your audience
Once you've got your account up and running, it's a good idea to monitor the performance of your Pins so that you can see what works well and what doesn't, so you can refine your Pinterest strategy accordingly. You can do this using Pinterest Analytics, which your business account gives you access to.
As well as giving you insights into how your Pinterest profile is performing at driving traffic to your site, you can see what's being saved most by Pinners on your website. You can also gain an understanding of other important metrics, such as how Pinterest users engage with your Pins from different devices.
Advertising on Pinterest
Finally, a business account on Pinterest enables you to advertise using 'promoted Pins'. These Pinterest Ads let you pay to appear in searches, and you can choose who your ads are targeted to so that you attract interest from the people most likely to be interested in your products. You can find out more about advertising on Pinterest along with other top strategies and tactics here.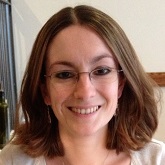 Rachel Ramsay is a freelance copywriter with a background in digital marketing. She's written copy for clients ranging from the United Nations World Food Programme to The North Face, and particularly enjoys working with lifestyle and travel brands. In her spare time, she volunteers for Guide Dogs and flies light aircraft and helicopters.
Read full profile