If I were to ask you to guess what the second biggest search engine in the world is, after Google, what would you say? Bing, perhaps? Surprisingly, the answer is actually YouTube, and that's an indication of the extent to which video has come to dominate our lives online. But YouTube is by no means the only platform for video viewing, and thanks to the rise of video, each of the social networks have their own ways of driving video traffic.
Instagram – which points out that "By 2021, mobile video will account for 78% of total mobile data traffic" – is no exception. Today I'm looking at Instagram's video offering, which is known as IGTV, and I'll show you what IGTV has to offer for small businesses in 2020.
What is IGTV?
Instagram TV, or IGTV, is not the same thing as the video clips that Instagram users can share in their feeds or Stories. It's a separate part of Instagram, designed to allow users to share longer videos, which can be viewed either on the main Instagram app or on the separate IGTV app. Go to the IGTV section and you'll see IGTV videos from accounts you follow, and you can also search for creators in the search bar.
As with stories, IGTV is built on Instagram leveraging a global community of more than 800 million people. When your followers open IGTV, they will instantly see original content from you, and new people can also discover your brand. 
While Stories allow Instagram users to share 15 second video clips, and feed posts allow 1 minute clips, IGTV videos can be up to 10 minutes long (60 minutes for larger and verified accounts).
These videos are full-screen and in a vertical orientation, designed to be viewed on mobile – so unlike YouTube, you don't turn your phone to horizontal when you're viewing IGTV.
There's a 5.4GB limit to the video files you can upload, with a minimum 4:5 aspect ratio, and you can upload them as an MP4 from a Mac or PC (as well as directly from a smartphone for a regular account). Here's an example, from The White Company's Instagram account, of what an IGTV video looks like: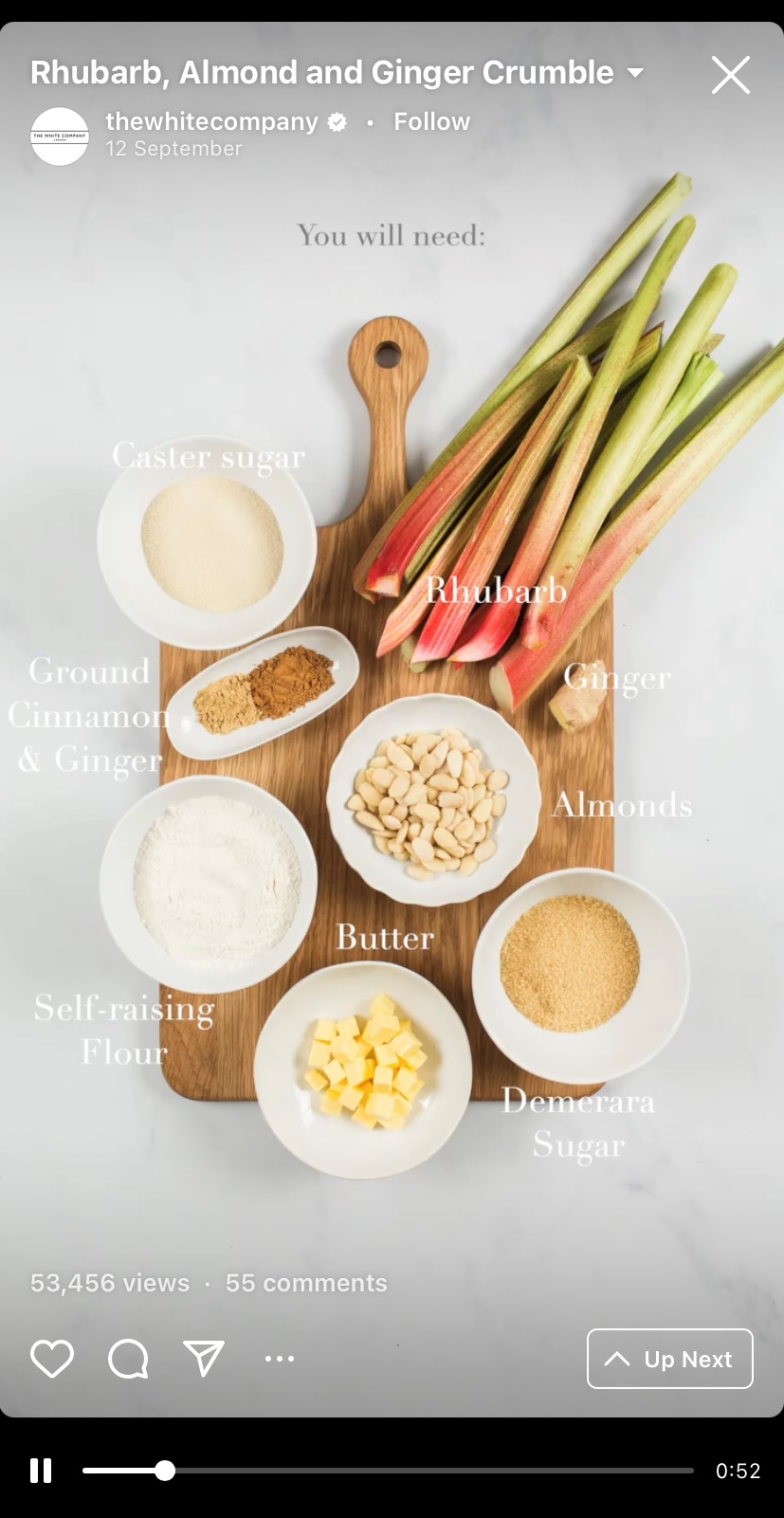 IGTV is still a relatively young feature and Instagram is improving it all the time, the most recent innovation being the launch of IGTV Shopping.
This allows users to shop directly via the app for products or services featured in IGTV videos. Like shoppable posts in the main Instagram feed and in Stories and Live, businesses can tag products they feature so that users can click to purchase them. As a small business, this is a great way to drive sales directly through Instagram.
Is IGTV worth it for small brands?
As a small business, there's only so much time you can devote to creating and promoting content on social media. That means you need to think carefully about which platforms are right for your business, and which will give you the most bang for your buck. So is IGTV worth the effort?
The first point to make here concerns engagement. Talking about IGTV, Instagram says that "Longer vertical video on Instagram makes it even easier to get closer to your audience and be discovered by new people." While only a small proportion of users will go to the trouble of downloading the separate IGTV app, the ones who do will likely be more engaged, and other IGTV viewers will watch from the main Instagram app. Longer videos mean more time to engage, providing you can hold their interest.
Furthermore, Instagram explains that IGTV brings advantages over the video offering in Stories, which are 15 seconds long and only last for 24 hours: "Use longer, permanent video for deeper storytelling. Build stronger connections with potential customers as you showcase other dimensions of your business without being limited to one type of content, length or format." It's true that the number of different kinds of video you could upload to IGTV is one of its advantages. For example, you could use IGTV to:
Showcase your company and expertise with engaging formats such as Q&A sessions or How-To videos
Promote products or services using the Shopping feature
Share customer success stories and other company news
Cross-post video content you've created for other platforms, such as Facebook and YouTube, to help it reach a wider audience
On this last point, if you're already creating video content to share elsewhere, it could be there's little extra effort involved in also sharing that content to IGTV. This means it's not going to cost you much time to see whether IGTV helps your brand.
What's more, if you're new to video content creation, there's a low barrier to entry: you don't need expensive recording equipment to create videos for it. As long as you have a smartphone, it's easy to film footage. That said, if you have the budget and find that your IGTV videos are getting a decent amount of engagement, creating more professional content with the help of a video production company may be worth the extra resources.
The problem with IGTV is that unless you've already built up a big following on Instagram, you might find it difficult to get many views for your IGTV videos. While Instagram users can search for topics in the main platform, they can only search for specific channels on IGTV – so unless they're already aware of you, or you're lucky enough to get featured on the 'Explore' page (which is tailored to each user based on the content they've interacted with previously), it may be hard for new people to discover your content.
You can alert your existing followers to new IGTV videos by trailing them in your Stories and on your feed, but as you will have guessed, this makes IGTV more of an offering for your current audience than an effective way of building a bigger one.
As a social media platform, Instagram isn't for every small business – and the same is true of IGTV. Because IGTV is an integral part of Instagram, it's something that you should see as an extension of your activities on this platform rather than as a standalone video platform in the way YouTube is.
You can work IGTV into your Instagram strategy if it's a social media network that works well already, but if you've decided that Instagram isn't the right platform for your business, IGTV probably isn't either. If that's not something you're clear about yet, have a read of this article on whether Instagram is worth your time for your small business.
IGTV best practices
If you're going to use IGTV, there are a few things to keep in mind to make sure you're getting the most from it. Here are some best practices:
Set goals – there's no point in posting IGTV video content just for the sake of it – it needs to add value to both your followers and your business. Have a clear aim in mind for each video, understanding who you're creating the content for, and setting out what you want to achieve so that you can tailor the call-to-action accordingly. Perhaps you want to showcase your expertise or push sales of a particular product, for example
Post vertical videos – the platform is designed for videos to be viewed in a vertical format on a mobile device, so that users don't have to turn their phones 90 degrees. If you have horizontal videos that you've created for other platforms that you want to share on IGTV, you can rotate them so that they can be viewed without turning the screen, as you can see in this example from a shop called Made in Stroud
Video length matters – just because you can upload videos of up to ten minutes or an hour doesn't mean you should. Experiment with different video lengths and see which gets most engagement from your audience
Not everyone watches with sound – some people prefer to watch video content with the sound off, perhaps because they're watching in a public place and don't have headphones. Subtitles are a way to ensure that every viewer can get something from your video, whether they have the sound up or not
Use hashtags – include a small number of relevant hashtags in the video description, just like you would in the caption of a post in your main feed
Post a preview – let your Instagram followers know that there's a new IGTV video for them to see by trailing it in your Stories. You can also post a 1 minute preview as a post on your main grid, which users can click on to be taken to the full video
The upshot is that IGTV is far from an essential part of your marketing strategy, but if you're already finding success with Instagram, it's another string to your bow. If you're not yet on Instagram with your small business, or you'd like to find out more about how to make the most of being on it, you might find it helpful to have a read of some of these other posts on Instagram marketing: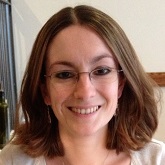 Rachel Ramsay is a freelance copywriter with a background in digital marketing. She's written copy for clients ranging from the United Nations World Food Programme to The North Face, and particularly enjoys working with lifestyle and travel brands. In her spare time, she volunteers for Guide Dogs and flies light aircraft and helicopters.
Read full profile