In August 2020, Instagram unveiled a new way to post and enjoy videos on its platform in the UK, going by the name of Instagram Reels. Now that this new feature has had a while to settle in, it's time to look at Reels in a little more detail and the potential for using them to market your small business.
Read on for everything you need to know about Instagram Reels and why they're worth exploring as an extension to your existing Instagram marketing efforts.
What are Instagram Reels?
Instagram Reels are short-form videos that offer a different way to share video content with your Instagram audience. Reels are similar to the style of video users have come to enjoy as a result of TikTok, and they work in much the same way. They're 15 or 30 seconds long and give you the option to add fun creative effects, music and audio to make them as entertaining as possible.
With Reels, you can stitch together several short video clips to create your video, using an in-app tool that makes it easy to share nicely edited videos without needing any special software to do so. As with normal feed posts, users can like, comment on and share Reels with their friends. Once you've posted your first Reel, you'll see a Reels tab appear on your profile where all your Reels will be kept in one place.
There are several ways to share videos on Instagram depending on how long a video you want to post. For comparison, video lengths are as follows:
Main feed: up to 60 seconds
Stories: 15 seconds – longer videos can be posted, but will be divided into 15-second clips, which disappear after 24 hours
Reels: 15 or 30 seconds
Live: up to 60 minutes
IGTV: up to 60 minutes for a verified account or 10 minutes for a non-verified account
Instagram Reels can be found via the middle button on the mobile app, in the centre of the bottom navigation. Clicking this button, users see a full-screen video that autoplays, and they can browse Reels by swiping up and down to toggle between them. Popular Reels deemed relevant to your account also appear when you click the 'search' tab on the left of the Reels one.
How to use Instagram Reels
To start putting together a video for Reels, you can either click the '+' button at the top right-hand corner of the app and select Reels from the post options at the bottom, or you can click the Reels tab and tap the camera icon at the top right of the screen.
You'll then see a screen very similar to the one you see when you upload a story, with the option to record videos direct from this screen or select videos from your camera roll on the bottom left. If you're recording direct, you can record clips all at once or in segments, and there's a timer you can use to delay the recording start if you're filming yourself and need to get into position.
Down the left-hand side, you'll see icons where you can control or add different elements to your videos, including special effects and audio. You'll be able to choose the length of the video – 15 or 30 seconds – as well as whether you want bits of the video sped up or slowed down (perfect for slow motion videos, or making sure you're in sync with your soundtrack). Importantly, if you use your own audio (the video's original sound), other users will then be able to use this audio in their own Reels if you have a public account.
When you start adding clips, the app lets you choose how long you want each of them to be, so you'll be able to select frames from within your video if you want to use clips from a longer video. Once you've added together the clips you want, you'll have the option to record a voiceover, or add songs and other music from an extensive library of choices. You can also decide how loud you want the music relative to the original sound of the video.
When you're happy with your video, click the arrow icon and you'll be able to add captions, tags and hashtags, just like you would if you were sharing a normal post. If you select the option to share it on your main feed with people who already follow you, you'll also be able to choose a cover image for your Reel. At this point, you can either save your Reel as a draft or hit publish for it to go live, where it will sit in a new Reels tab on your profile. You can also share it on your Stories.
The benefits and opportunities of Instagram Reels for small businesses
Instagram says that Reels offer "anyone the chance to become a creator on Instagram and reach new audiences on a global stage." For businesses, that means they're another opportunity to engage with potential customers and raise brand awareness, as with other video-based platforms.
Because Reels appear in their dedicated 'Explore' tab, you'll have the chance for your videos to be seen by people who don't already follow you, as well as those who do. Using hashtags and tags further increases your chances of getting discovered by new audiences. Because they're such a fun format, Reels also give you the chance to showcase your brand personality and the people behind your business.  
Best practices for Instagram Reels
To help you get the most out of Instagram Reels, here are some useful best practice tips to keep in mind as you start getting to grips with this feature.
Keep an eye on Reels as a personal Instagram user – don't just look at Instagram with your business hat on; use it yourself and take a regular look at the Reels appearing on your Reels tab. It's a great way to look for inspiration and spot the latest trends that your brand could jump on with relevant content of your own
Use high-quality, vertical video clips – Reels are designed to be viewed in portrait orientation, and should be a good resolution so that they don't appear blurry
Don't cover your video in text or use borders – the video should take centre stage, so keep text unobtrusive (subtitles are a great idea for improving accessibility, however). Don't use a border around your video clips
Use the Timer and Countdown – if you're filming yourself, use the handy timer feature for easy hands-free recording. It'll show you a 3-2-1 countdown before recording starts, giving you time to get into position
Share your Reels to your feed – that way, your existing followers will be able to see it as well as those discovering your content via the Explore tab
Make your content useful, interesting or entertaining – take a look at some of these examples for inspiration:
Experiment and get creative – there are various clever effects you can use as you start to get to grips with putting together Reels, so have fun experimenting with them and getting creative. One great feature is the 'Align' button. This is ideal if you want to make clips in which objects appear suddenly in your video, or where outfit changes appear to be seamless
If you're already on Instagram, Reels can be another way of reaching new audiences and widening your brand awareness. They can be a great way to showcase your creativity if Instagram is a core part of your social media strategy. If you've not yet ventured into Instagram territory but think it might be a good fit for your business, watch this video on getting started with Instagram marketing to find out more.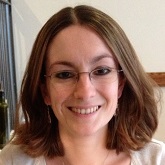 Rachel Ramsay is a freelance copywriter with a background in digital marketing. She's written copy for clients ranging from the United Nations World Food Programme to The North Face, and particularly enjoys working with lifestyle and travel brands. In her spare time, she volunteers for Guide Dogs and flies light aircraft and helicopters.
Read full profile