Social media is great for keeping in touch with people, but what happens when you have more to say than will fit into a Facebook or Twitter post, or if you want a bigger audience for your thoughts? A blog is ideal if you want to be able to write extended pieces on things that interest you, and the great news is that it's never been easier to start a blog. Keep reading as we guide you through the process of getting your new blog up and running.
1. Decide what you want to blog about
The great thing about blogging is that it gives you a platform to air your views on absolutely anything under the sun – or nothing in particular. Your blog could be a journal-like space where you tell everyone what you've been up to in your day-to-day life, or it could be a place for you to write detailed opinion pieces on a subject close to your heart. Whatever you decide to blog about, this will be your own corner of the internet to do what you like with.
At this stage, it's helpful to think about your motives for starting a blog and what your goals will be from blogging. Some of the possible reasons why you might choose to start a blog could include:
Establish yourself as an authority – a blog is your space to show your expertise on a particular subject, which can lead to lots of unexpected opportunities. For example, established bloggers are now often asked to contribute their thoughts to journalism pieces, television programmes and so on.
Make money – there are a number of different ways of making money from blogging – we'll come back to them later in this post.
Activism – blogging can be good for raising awareness and making a difference to a cause that's important to you.
Appeal to potential employers – blogs are a great way to demonstrate your expertise on a particular subject, or your passion for subjects relevant to your career.
Appeal to university admissions tutors – if you're applying for a competitive university course, blogging intelligently about your subject is one way to show your commitment to it, a fact sure to look good on your UCAS form.
Of course, you might simply want to start a blog because you enjoy writing – and that's fine too. But it's important to be clear about your reasons for blogging because this will influence everything from the look and feel of your blog to what kind of content you post on it.
2. Choose your platform
WordPress.com is arguably the best platform for beginner bloggers, as it makes editing your posts straightforward and you can choose from literally thousands of free themes to make your blog look professional. Blogger, Medium and Tumblr are also popular options, and while services such as Weebly and Wix are mainly aimed at those wanting to build a website for business purposes, they can also be used for building a blog.
If you want greater control over your blog – for instance, a better choice of themes and plugins – you may wish to try WordPress.org, which gives you greater flexibility while maintaining the same user-friendliness of WordPress.com. Unlike WordPress.com, WordPress.org is a content management system that you need to install on your web hosting platform – this is usually straightforward as most web hosts provide a '1-click' install, but it still requires a bit more technical acumen than the alternatives.
The platform you end up choosing will depend on your blogging aims. For example, if you want to get your posts seen by as many people as possible, Medium's built-in audience might appeal, while bloggers with a younger target audience may prefer Tumblr, which is popular with younger readers.
3. Grab a custom domain
When you first set up a blog using platforms like WordPress and Blogger, you'll be given a domain name that includes the platform name, such as '[YourBlogName].wordpress.com'. However, these look rather messy and are more difficult for people to remember, so it's better to get a domain name of your own.
Choosing a UK domain gives your blog a trustworthy feel and tells readers that you're UK-based, and it may also help your website rank better in UK search results. What's more, you have the option to protect your personal details if you're buying a UK domain; this means that if someone looks up your domain name in one of the many domain look-up services out there, they won't be able to find out your home address.
There are numerous domain registrars where you can buy your own domain to make your blog more personal to you; if you're confused by the choice, check out our advice on choosing a registrar. You may have to try a few different names before you find one that's available; here are some more tips on choosing a domain name.
4. Choose web hosting
Web hosting is like renting a space on the internet where you can display your website. Most beginner blogging platforms include web hosting, which means you won't need to pay extra for this, or go to the trouble of finding a good hosting company.
If you self-host your blog, you'll have a huge choice of hosting companies to choose from (if you search for your domain using our search tool, you'll find most of the domain registrars also offer web hosting). A good hosting company will be able to pre-install your preferred platform (such as WordPress) on your domain, so you won't have to worry about doing anything too technical.
5. Choose the design
You don't have to have any design skills to have a great-looking blog, and it's all thanks to the thousands of pre-built designs – known as 'themes' – that provide an easy template to work with. Search Google for themes for your chosen blogging platform ("Wordpress blog themes", for example) and you'll find lots to choose from. You'll often see examples of websites that use each theme so that you can get an idea of what it could look like once you add your own content.
You'll notice that the basic functionality is similar from one theme to the next, but depending on what you're writing about you may favour a particular layout. For example, if you're blogging about photography, you'll want a site with features that give prominence to photos – a big slider on the homepage, for example. If you're starting a lifestyle blog, perhaps a more magazine-style layout might work best for you.
6. Start writing
You can launch your blog with a single post, so once your blog platform is all set up, you can immediately start writing your first post. If you'd like your blog to have a bit more content before you let the world know about it, you can bulk it out by adding an 'About Me' page, or by writing and publishing a few posts before you start sharing your work on social media.

7. Promote what you write
Unless you're writing purely for your own enjoyment, you'll be wanting some readers – and that means you'll need to share and promote what you write.
Once your blog gets established, you'll start picking up traffic from search engines. SEO can help with this, but a good way to start getting visitors to your blog right from the beginning is to share your blog posts on social media each time you upload one. Using relevant hashtags on social media will help widen the audience of your posts, and therefore your blog. We've talked in lots more detail on how to promote your blog here.
8. Developing your blog
If you're serious about building your readership, it's helpful to plan your content in advance so that you can be consistent about when and what you post. Making a content calendar will help you plan an interesting range of topics and ensure that you don't have posts on similar topics one after the other. It's also helpful when there are time-dependent subjects you want to write about – posting something to coincide with an event such as Earth Day, for example.
As already mentioned, having some knowledge of search engine optimisation (SEO) will help boost your blog in search engine rankings, which should help bring in more readers. Have a read of our tips on using SEO to grow your blog.
Another way you might want to develop your blog as it starts to grow is to monetise it. There are lots of ways of doing this, the main ones being:
Earning revenue from advertising
Earning revenue from affiliate links
Working with brands to promote their products or services in exchange for payment in cash or free products (influencer marketing)
You'll need to build up a big following before such opportunities come knocking at your door, but if making money is a long-term aim then you might want to check out our advice on ways to monetise your blog.
Find out more
Launching your blog is just the start. You can get lots more tips on growing your blog by browsing our blogging advice; here are some handy links for further reading.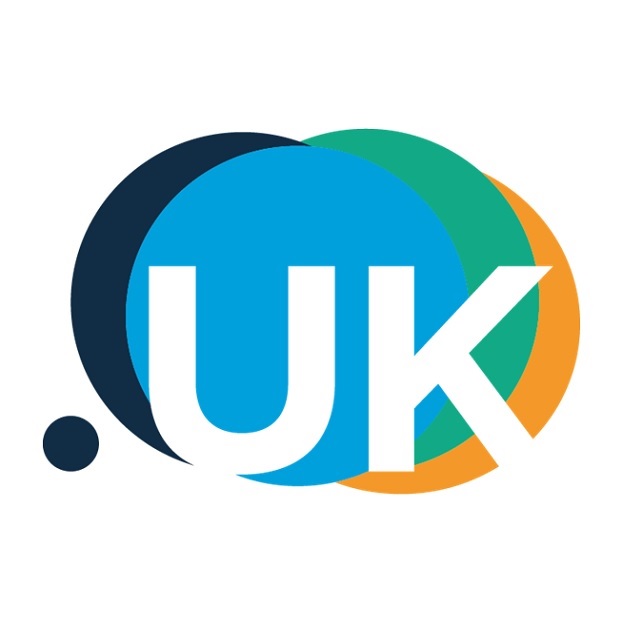 A collection of articles written collaboratively by members of the UK Domain Team.
Read full profile