Taking the decision to hand in your notice and start out as a freelancer is an exciting and life-affirming moment – and then the hard work starts. There's actually not all that much to the practicalities of going freelance, but there are a few important steps you can (and in some cases should) take to make the transition smooth and official. Here's what to do when you're taking the plunge and going freelance.
1. Decide what kind of company you're going to be
If you've decided you want to work for yourself, there are three ways of doing it. Your first decision is which business structure best suits your situation and business plans. These are your options:
Sole trader: this means you're self-employed and run your own business as an individual. As a sole trader, you get to keep all your post-tax profits, but you're responsible for losses your business makes.
Partnership: this is similar to being a sole trader, except that you officially work in partnership with at least one other person (or company) and you each share responsibility for the business's expenses and losses. You share the profits after you've each paid tax on your share.
Limited company: if you want your business to be legally distinct from you, a limited company will keep your finances and liabilities separate from your personal finances. You'll need at least one director and at least one shareholder, and you're bound by more rules as a limited company than you would be as a sole trader. Find out more about running a limited company here.
There's considerable debate about which of these is best for freelancers. For example, some believe that having an officially registered company with "Ltd" on the end of your name gives more credibility to your business – and some big corporations will only do business with limited companies.
On the other hand, you can't simply take money out of your limited company, while a sole trader can keep everything the business makes after tax. It's worth looking at all the other pros and cons before deciding which is most appropriate for your plans.
Your decision will affect your accounting and tax arrangements as well as your business responsibilities, so choose carefully. To help make up your mind, here's a handy summary of the practical differences between being a sole trader and a limited company.
For what it's worth, I'm a sole trader because I don't plan to expand my business beyond the work I do myself; my business is just me. I also wanted to keep things as simple as possible and minimise the amount of reporting and other admin involved.
To become a sole trader, all you have to do is register as self-employed, as outlined below in point three of this post. Setting up in a partnership is much the same, but you'll need to nominate a person or limited company as your partner. Here's how to form a limited company.
2. Decide what you're going to call yourself and buy your domain
Whether you're a sole trader or a limited company, the next important decision to make is how you're going to brand yourself. Will you be trading under your own name, because your business is just you? Or will you choose a company name around which you can build a distinct brand, with scope for expansion? Bear in mind that there are some rules for naming your business, and these are different depending on whether you're setting up as a sole trader or naming a limited company.
You'll be needing to set up a website, so another essential consideration when naming your business is the availability of a suitable domain name – which would ideally be your name or that of your business. Here's some more advice on how to choose the right domain; when you've chosen, make sure you buy your domain before someone else does.
Find a domain
At this point, you'll also want to put some thought into your visual identity – your branding and logo design. These will shape how your website looks, and are a great way to ensure your business looks professional from the start.
It's not just the overall design of your website that matters here; it's also the smaller details, like being consistent with how you use fonts and imagery throughout your site and in supporting materials your clients receive from you, such as invoices, business cards, emails and other documents.
Take a look at these handy tips on working out your branding alongside designing your new website here. 
3. Register as self-employed
Having been employed full-time, you probably won't have had too much to do with HMRC. But all that is about to change, and your new relationship with the Tax Man starts by officially registering as self-employed. Do this as soon as possible after going self-employed, in case you forget; you can be fined if you don't do it by 5 October in the second year of business.
On this note, it's worth saying that tax works a bit differently for the self-employed. When you were employed, you were used to tax coming out of your salary before the net amount landed in your account on pay day, and not really having to think too much about it. But now that you're self-employed, paying tax is your responsibility in a much more active way.
As a sole trader, you'll submit a tax return once a year under the current arrangements (limited companies are a little more complex), and you'll pay tax and National Insurance twice a year, in January and July.
You'll need to keep a careful record of everything you earn, as well as keeping track of what you spend on your business, and you're required to keep these records for at least five years from 31 January of each tax year. You can offset your business expenses against the tax you pay, so keep all the receipts for your start-up and running expenses, such as a laptop, office furniture, printer paper and so on.
You'll find more on your legal obligations as a freelancer in this article on 10 legal aspects to consider when you set up as a freelancer.
4. Decide where you're going to work
The stereotypical image of a freelancer working in a cafe is, for most of us, only seldom a reality. It's always nice to work from our favourite coffee shop if we can, but it's not going to be an all day, every day kind of scenario. This leaves you with two options: working from home, or renting an office space.
Working from home
The simplest choice, assuming your work is computer-based, is to dedicate a space at home to be your office. Whether that's a study, a desk in the corner of the living room or a purpose-built garden office, this means you won't have to commute, and you can knuckle down to work in the comfort and privacy of your own home.
This option generates few overheads beyond the bills you're already paying, so it makes sense to get your business started from home if you can, at least in the beginning. What's more, if you use your home as your office, you can even offset a proportion of your house running costs against tax.
Renting office space
The alternative to working from home is to rent a desk, a room or a whole office elsewhere.
Of course, it may be that you need specialist facilities; if you're a freelance yoga teacher, for example, you'll probably be needing a studio. Renting office space or facilities of any kind can be expensive, adding to your monthly running costs and piling on the pressure financially. But, while budget will be a major factor in your decision, there's more to it than that.
If you're the kind of person who normally thrives on the buzz of an office environment, you might struggle with the loneliness and quiet of working from home. If you're the kind of person who needs silence to concentrate on work, a shared office – no matter how inspiring a space – probably isn't going to work for you.
5. Invest in the right equipment
Before you can begin work, you'll be needing the tools for the job – whether that's literally a set of tools if you're a tradesperson, or specialist equipment for your particular line of work, such as yoga mats or a massage table. You might need a van if you're going to be a freelance plumber or electrician, or a piano if you're becoming a freelance music teacher.
If your job is desk-based, you'll want to ensure that you have a computer or laptop that's up to the job, and that it's equipped with the software you'll be needing. You might have extra requirements if you're a graphic designer, for example, and you need equipment such as a smart pen. Don't forget to keep all the receipts from everything you buy, as equipment costs can be offset against tax.
6. Get your finances in order
You'll thank yourself 12 months down the line if you've kept your accounts in an organised fashion from the outset, and the easiest way to do this is to set up some accounting software right away. The earlier you do this, the better, because you'll be able to create professional-looking invoices, track and chase payments, and keep records of all your income and expenses in one place. I use the free Wave Apps for this.
While you're at it, find an accountant. They really are worth their weight in gold, not only in the time they save you, but also because they know the ins and outs of the tax system better than you ever could. The last thing you want is to inadvertently end up paying more tax than you need to.
On the subject of finance, you'll also need to think carefully about how much you're going to charge your clients or customers. Many freelancers choose to do this on the basis of an hourly rate, pricing jobs based on how long they're going to take.
You could calculate this by dividing your ideal salary down into months, weeks, days and hours, but you'd need to take into account the fact that you won't be working all the time – you'll have sick days, holidays, and so on.
The price you charge for a job should also take into account the expenses you need to cover, as well as your experience and qualifications. As a consultant, for example, your overheads might be low, but clients are paying for your experience and expertise, so your hourly rate should reflect this. If you're new to the industry, you'll probably want to charge less to reflect your relative inexperience.
Once you're up and running, have a read of this guide to getting paid as a freelancer to make sure you get paid on time.
7. Take out insurance
Insurance is something you hope you'll never need, but should the worst happen, you'll be really glad you took out that policy. As a freelancer, you're not obliged to take out professional indemnity insurance (unless you're working with a big organisation that demands it), but it's highly recommended.
It's there to help you if you're ever sued by a client for giving advice, or being in any way negligent, resulting in loss or damage to the client's business. Find out more about professional indemnity insurance and compare quotes here.
8. Find work
Now that you've laid the foundations for your new life as a freelancer, it's time to start looking for work. I've covered this before in this article on how to find work as a freelancer, so head there for some top tips. It's good to be prepared for the fact that you will probably go through a few quiet patches in your freelance career, particularly in the beginning – so you might also find it useful to have a read of this post on what to do when it goes quiet.
9. Stay motivated
Finally, you'll need to learn how to stay motivated when you're working for yourself. It's great having the freedom to set your own hours, but the freelance lifestyle isn't without its challenges.
I've written before about how to manage your freelance workload, and shared tips on how to work productively from home. The temptation is to take on as much work as you possibly can while it's there, so that you can 'make hay while the sun shines', but it's also important to have some rest time; you won't be able to do a good job for your clients or customers if you burn yourself out. Have a read of this article on how to take holidays as a freelancer for advice on taking time out.
This might seem a lot to take in, but once you've got the groundwork sorted, you'll be all set to launch your new freelance career with the best possible chance of success.
And, once you've got the hang of it, you'll probably feel the same way as most freelancers do once they've tasted the freedom that comes from being your own boss: you'll never want to work for someone else again…
Disclaimer
The information in this article is for general guidance only and is not intended to be given or relied upon as legal advice. We have tried to ensure that this guidance is accurate and relevant as at November 2020. However, Nominet UK does not accept liability for any loss, damage or inconvenience arising as a consequence of any use of or the inability to use any information contained in this guidance.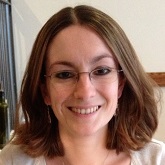 Rachel Ramsay is a freelance copywriter with a background in digital marketing. She's written copy for clients ranging from the United Nations World Food Programme to The North Face, and particularly enjoys working with lifestyle and travel brands. In her spare time, she volunteers for Guide Dogs and flies light aircraft and helicopters.
Read full profile