At the end of last year, EasyJet launched a new feature on their app which could cure Instagram travel envy forever. Look&Book helps you identify where an Instagram photo was taken (provided it's in Europe) and which flights you need to book in order to get there.
A savvy move indeed considering that 37% of millennials are influenced by social media when planning a trip. 34% have even booked a holiday because of a post they've seen on social media.
Look&Book acts as so much more than just an easy way to find and book holidays however. It's also a perfect example of the clever ways companies are using machine learning to attract new customers and generate business they probably wouldn't otherwise.
What is machine learning?
You may not have heard the term 'machine learning' but chances are you come across it every day without realising.
Machine learning is a branch of artificial intelligence. It uses big data to identify patterns and make predictions about future trends, with minimal human intervention. This enables machines to learn and improve actions and results so organisations can improve aspects of how they run their business.
In EasyJet's case, you've seen a destination you like the look of and you've expressed an interest in it by scanning the image into Look&Book. Now EasyJet knows the destinations you're interested in and will therefore be able to send you more targeted marketing messages.
Other examples of how machine learning is used includes:
When Netflix recommends you watch a show based on your previous viewing history
The emails Amazon sends you after you've looked at a certain product but didn't make a purchase
Banks use it to prevent fraud as well as identify potential investment opportunities
Retailers rely on it for price optimisation and merchandise supply planning
Any business can use it to gain valuable customer insights (who your customers are, what they're looking at and what they're buying)
Surely machine learning is too complex for SMEs?
Big names like Google and Amazon use machine learning (ML) technology all the time. Smaller companies on the other hand, fear that it's out of reach for them.
This really doesn't have to be the case however because the costs and concerns surrounding small business ML integration are now mostly obsolete.
A rapid drop in price as competitors have entered the market and open source frameworks becoming more readily available, means that we're starting to see the integration of machine learning technologies in all industries.
What's more, the return on investment of machine learning is well worth it. Businesses of all sizes can benefit from solutions which turn valuable data into insights, save time on mundane tasks and ensure that more timely and accurate decision-making takes place.
Not only is machine learning becoming more accessible to SMEs, it's turning into a must-have. In 2018, 43% of marketers used artificial intelligence and machine learning to improve predictive models and exceed revenue goals. 81% of leading marketers also believe that in the near future, capability in machine learning will be critical to providing personalised experiences along the customer journey.
What's more, the global market for ML is expected to expand at an annual growth rate of 44.1% between now and 2022. Within the next three years, the market is expected to be worth a very impressive 8.81 billion USD.
It's clear to see that machine learning isn't going anywhere so if SMEs want to maintain their competitive advantage, they need to embrace it.
How can I use machine learning in my business?
By using algorithms to build models that uncover connections, organisations can make better decisions without the need for human intervention. In essence, you're letting technology do the hard work for you.
So how do you make machine learning work for you?
Use it to provide a better customer experience
Research carried out by Salesforce has found that more than half of all customers will switch brands if a company doesn't anticipate their needs. Unless you have the time to sit down and learn everything you can possibly know about all of your customers, you're going to need the help of machine learning here.
Machines can use data to anticipate the needs of your customers based on the information you hold about them. They can then predict actions for your company to take that will make your customers happier.
Predictions can also be used to create personalised experiences, make additional product or service recommendations and identify which leads may be ready to make a purchase decision.
An example of a great way machine learning can be used to encourage repeat business is through reminders. A car garage for example could send out the following reminder to their customers a few weeks before their MOT is due.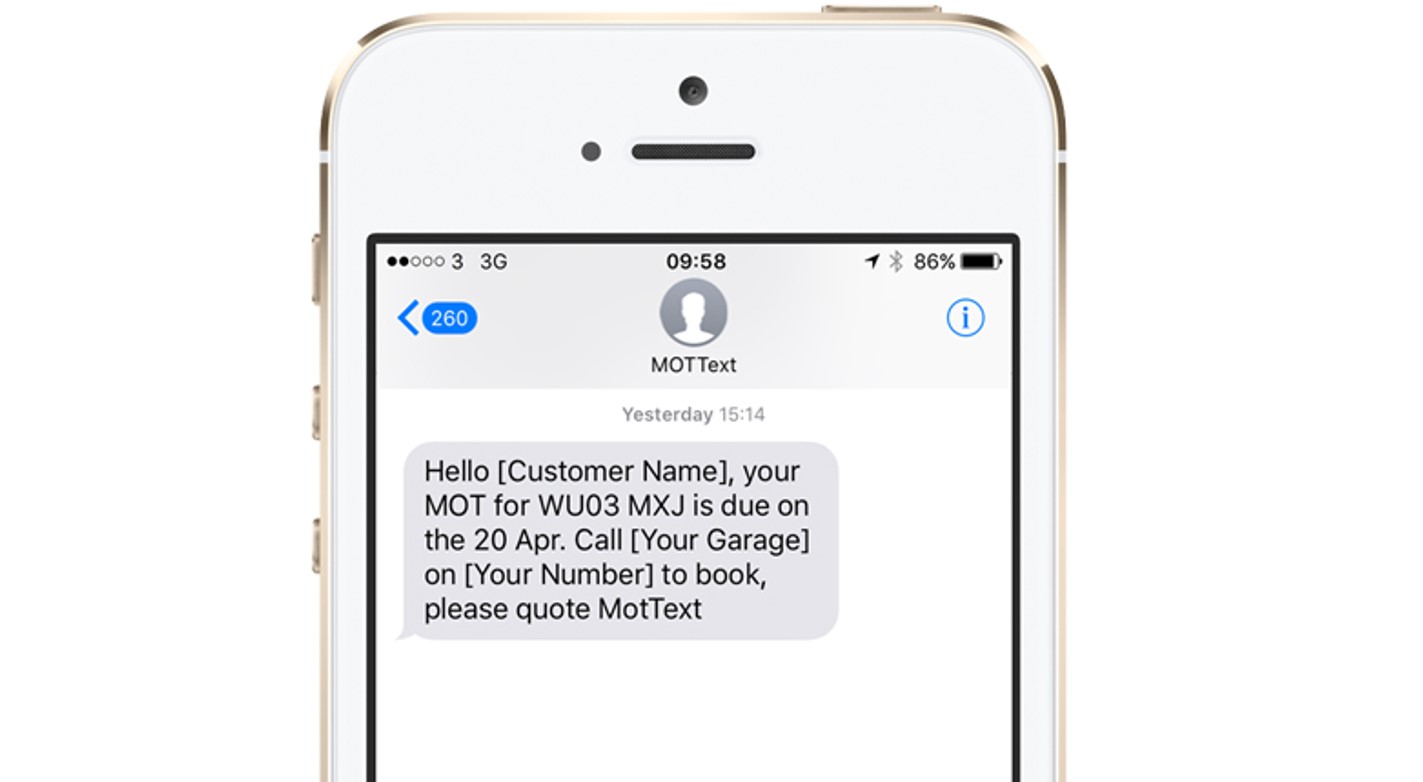 Businesses are using these reminder communications all the time in a bid to improve the services they're offering their customers. Whether it's reminding someone of their hair appointment or it's an email allowing someone to re-order a product they're about to run out of, you're taking customer service to the next level because you're giving your customers one less thing to worry about.
Win back old customers
A vital piece of information your data can give you is which of your customers you haven't seen in a while. While there could be many reasons for this, you're at risk of losing them to a competitor if you don't keep the channels of communication open.
It's never a good idea to bombard people with emails but the occasional, friendly message with a little incentive to shop with you again can work wonders.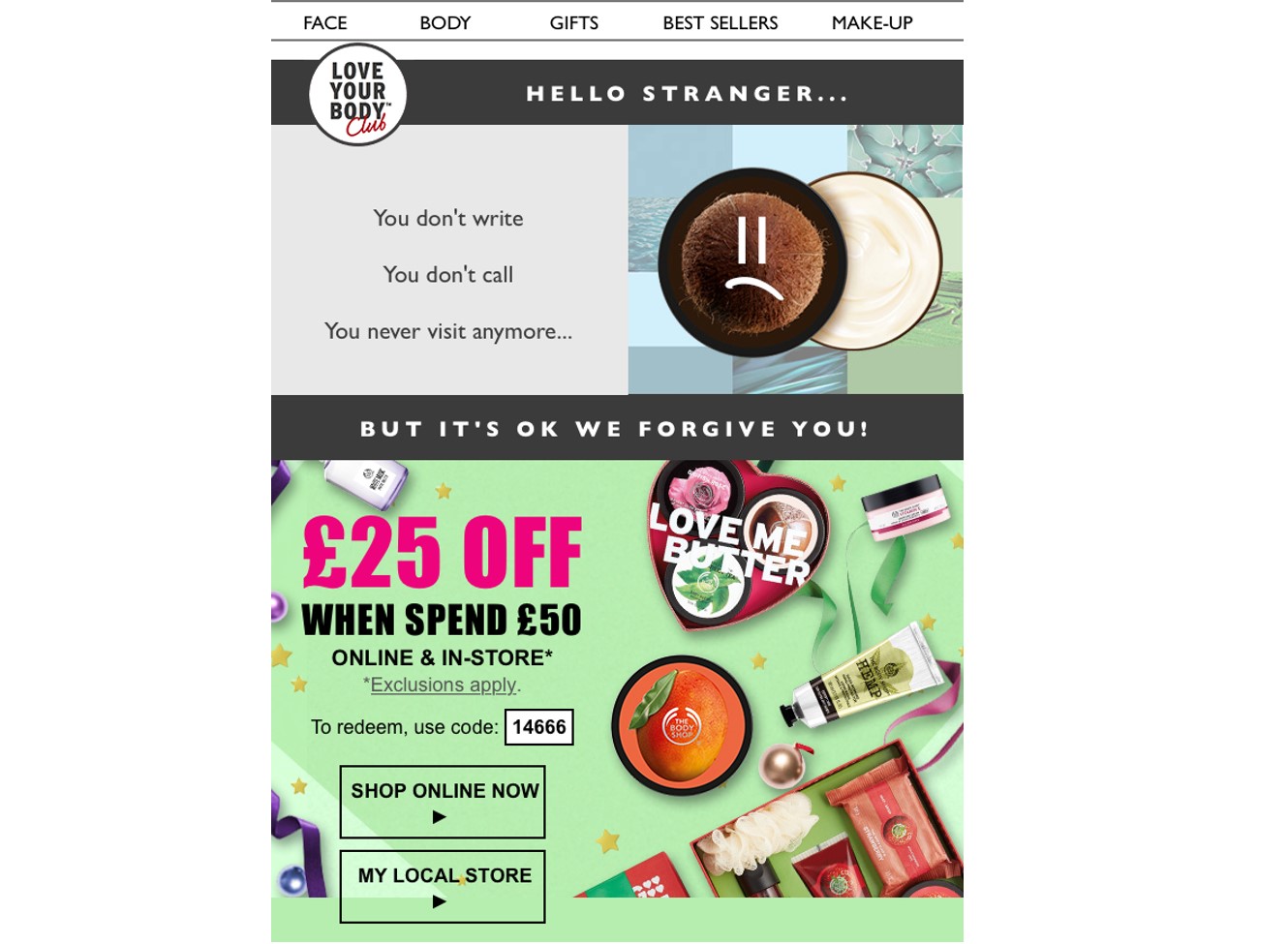 Boost your marketing
Successful marketing in a digital age requires a good understanding of data, analytics and automation. Machine learning allows even small businesses to use data more effectively in order to improve their marketing performance.
Say for example you have the ability to use data to identify more detailed sales projections or optimise your marketing by better predicting customer profiles and therefore delivering more targeted and personalised messages. The outcome of this is going to be far greater than if you're simply using guesswork.
Make informed decisions, faster
Machine learning doesn't have to be reserved for your marketing activities, it can help in many other areas of your business as well.
One key area where artificial intelligence and machine learning can create value in companies, is the acceleration of the decision-making process. A greater volume and variety of data as well as more affordable data storage solutions, is giving machine learning technologies the ability to analyse vast amounts of data in a way that delivers more accurate results, much quicker.
Perhaps you want to know how many of your website visitors convert to sales, how successful a social media promotion was or how well your sales staff are performing. By analysing large volumes of data, machine learning allows you to make more accurate and strategic decisions about where your business is heading.
Streamline your business
One of the challenges small businesses face is streamlining operations to make them more efficient. This is especially true for companies with few staff. Every hour saved is a big win when you have a small team.
Tedious tasks such as creating appointment reminders, responding to emails, sending billing notices, generating leads and engaging on social media, are just a few examples of some of the tasks you can automate.
With a machine automatically scheduling the next step and knowing when to flag something for human attention, this leaves your workforce free to carry out tasks that offer greater value to the business.
Protect yourself against cyber threats
The Internet has become invaluable to businesses. The ability to reach out to potential customers 24/7, every single day of the year means that opportunity is always just around the corner.
Using the Internet does of course come with its risks however, the main one being cyber threats. It's incredibly important to stay on top of this because being hit with a virus will see your business suffering downtime and a data breach can be even more costly when you consider the possible financial liabilities and loss of reputation for your brand – especially now GDPR has come into force. 
Machine learning can be used to identify suspicious activities much faster. It can detect attacks and react when there is a breach of automated processes in the network and on the premises. For small businesses who are unable to afford a full-time security expert, machine learning can provide viable alternatives.
For more information about staying safe online, head over to this blog; 'How SMEs can improve their online security.'
Getting started with machine learning can feel like a daunting prospect for any small business. There are now many companies which offer this as a service or pre-packaged tool which really helps to simplify the process.
Some of the best machine learning as a service (MLaaS) companies can be found here.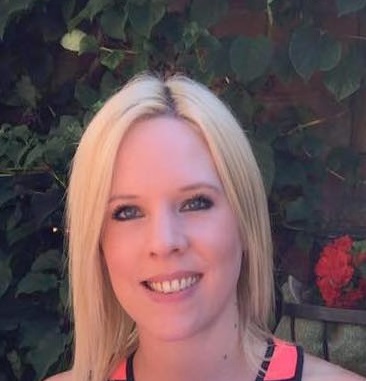 After completing her degree in Journalism, Monique began her career at a digital marketing agency. It was here she discovered a passion for online marketing with a particular focus on content creation for the web. Six years ago Monique set up her own copywriting business, Copyworks Group, which specialises in creating content for websites, blogs, newsletters and social media pages.
Read full profile