If your company is facing a diversity problem, your recruitment policies and the very word choices you make when composing adverts might be saying more about your company culture than you think – and discouraging women and minorities from applying.
Find out why word choice and language style matters when writing job adverts and planning recruitment drives, and learn how to make your company's hiring culture more welcoming and inclusive to women and minority applicants.
Why encouraging a diverse workforce is important
Diversity has become something of a buzz-phrase for businesses in recent years, with most large corporations and many smaller firms proactively seeking to diversify their teams to better reflect the makeup of the UK population as a whole. However, many businesses soon lose sight of the importance of diversity in terms of company performance and profitability, instead viewing it as a low-value box-ticking exercise.
The value of employing a diverse workforce is borne out by research and data; such as McKinsey's findings that companies within the top quartile for racial/ethnic diversity are 35% more likely to achieve financial returns above industry norms, whilst those in the top quartile for gender diversity can expect a 15% improvement.
Workforce diversity can even help your company to avoid potentially embarrassing and revealing faux-pas across everything from product design to marketing, which in today's social media-driven age, won't be forgotten quickly.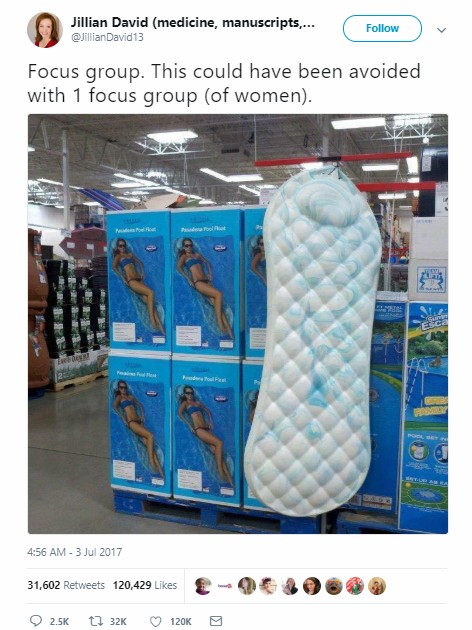 If your workforce as a whole and across all levels of seniority doesn't reflect your customer base or the prospects you are targeting, the chances are that you're going to lose out on revenue and quite possibly throw your brand's reputation under the bus too, particularly if you get called out on it publicly.
This is something that luxury beauty brand Tarte found out to their detriment earlier on this year, when their much anticipated new "Shape Tape" foundation line was ridiculed for its lack of wearable shades for women of colour.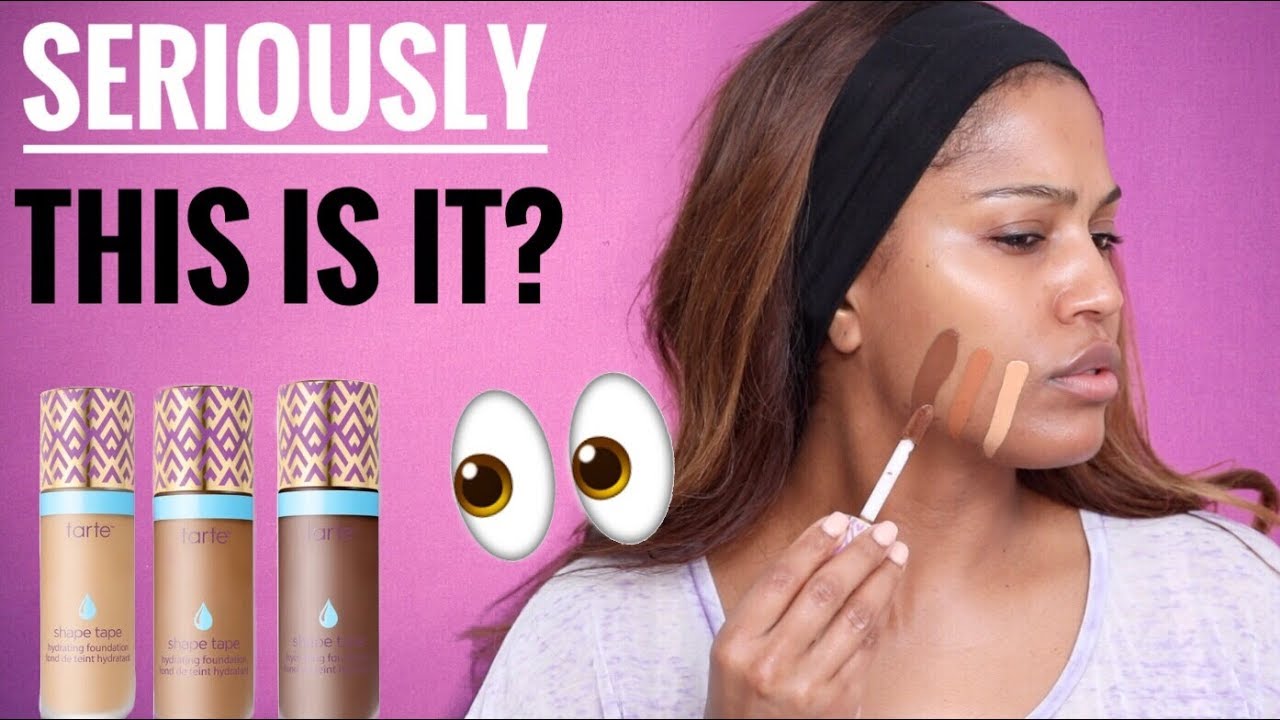 Image courtesy of Makeupshayla
Why word choice matters when it comes to attracting the right type of talent with your job adverts.
Companies and organisations who find themselves looking out across a workforce that is largely white and male with little diversity in terms of women and minority workers often find themselves at a loss to explain how this status quo was reached. Most companies and individuals consider themselves to be inclusive and proactive about welcoming women and minorities, but this perception is often flawed, and it can be hard to recognise that your company culture or hiring practices are hampering diversity.
This, in turn, can result in a lazy or even defensive response when put on the spot – the typical version being some variant of "we would love to have a more diverse workforce, but women and minorities just don't apply for our vacant positions in any meaningful numbers."
Whilst this latter might be true, viewing it as a failing on the part of prospective applicants rather than the company's culture, hiring practices and recruitment language is a huge mistake, and one that businesses need to critically review and proactively correct.
What makes any given jobseeker apply for a position, or keep on looking for a better prospect? We all make unconscious choices every day, and when it comes to selecting vacant positions to explore, job seekers do exactly the same.
Certain words, phrases and impressions that job adverts (and later stages in the recruitment funnel too, such as interviews) commonly contain can all serve as an unconscious signal to prospective applicants, which may alienate women and minorities from the outset.
This is the most likely reason for a lack of diversity in your applicant pools, but it is one that you can identify and correct if you understand the importance of using inclusive language and how to do it.
The main industries within which commonly-used recruitment language compromises diversity
A lack of diversity within the workforce that can be traced back to job ads and recruitment practices is an issue across most industries to some degree, but within certain industries, the problem is even more pronounced.
As you might expect, it is traditionally male-dominated industries that currently have the lowest levels of diversity within the workforce along both gender and race lines; such as STEM, sales and marketing, and the financial sector.
Often, the respective industry's terminology norms themselves are deeply flawed from a diversity perspective, such as the widespread use of the phrase "coding ninja" within the tech industry, which software big-hitter Atlassian have found sends a negative message to female would-be applicants.
However, few industries can consider themselves to be consistently on the right side of the inclusivity spectrum when it comes to their corporate language and recruitment wording, particularly when it comes to filling executive and other senior positions. An analysis conducted by UK recruitment portal Totaljobs found that job adverts for roles such as directorships and partnerships tend to have a high level of male bias in their recruitment language, reinforcing the glass ceiling effect for women seeking to advance their careers within executive leadership positions.
Words that discourage women and minorities from applying for vacancies
So, what sort of words and language choices can serve as a deterrent to women and minorities when it comes to job adverts, and why? Next, I'll look at some of the most commonly used words and word types within job adverts that could be hampering your company's workforce diversity, according to data collated by Textio, the augmented writing and analytic platform.
Coding ninja
As I mentioned above, the phrase "coding ninja" has negative connotations for many female applicants, unconsciously implying a male recruitment bias and a predominantly male working environment. Many of the other tech industry buzz-phrases also fall flat with women and people of colour, such as "motivated," "analytical" and "trouble shooter," whilst words like "problem solver" and "developer" have fewer implicitly white male associations.
Words and phrases that have combative connotations – like ninja – can indicate a hostile working environment to applicants who don't fall within the majority demographic.
Stakeholder
Using words like "shareholder" and "stakeholder" within job adverts has been found to deter people of colour, for reasons that are not fully understood but present nonetheless.
The language of ambition
Words and phrases such as "go-getter," "ambitious," "driven," "competitive," "fearless," "dynamic" and "leader" – all words that we tend to associate with strongly male-dominated leadership roles – actively serve to deter women. On the flipside, word choices that are more gender-neutral and inclusive such as "catalyst," "guide," "grow," "encourage" and "create" all appeal more strongly to female applicants, without a significant correlating drop-off in terms of their male appeal.
Essentially, words that imply leadership as a nurturing, hands-on, supportive process rather than a dominant or controlling one are more likely to result in an uptick in female applicants.
This is just a small taster sample to get you started when it comes to critically assessing the connotations of and impression given by some of the most mainstream recruitment language used across the UK, in a range of different types of industries.
Totaljobs has even created a gender bias decoder tool that recruiters can use to assess the neutrality of their job ads and return a result that indicates the level of skew towards either the male or the female side of the spectrum.
Reverse gender bias in recruitment language
On the flipside, some job types and the adverts posted for them show an unconscious female bias in terms of their language, which as you might expect, is most commonly found across roles that have historically been predominantly female-led, such as teaching, nursing and other caring professions.
These words and phrases include "understanding," "dependable" and "supportive," all of which have more feminine connotations.
Composing gender-neutral job adverts
In order to boost workforce diversity, it is important to word your job adverts carefully in order to avoid an unconscious male bias, or less commonly, a female bias.
Adverts that contain gender-neutral keywords or that are an even balance of terms with both male and female connotations can result in a significant uptick in applicant numbers and a more even split between men and women, as well as being more appealing to minorities; up to 42% more appealing, according to research by ZipRecruiter.
Job advert style and format
It isn't just your choices of words and phrases that might be hampering workforce diversity either, but the format and structure of your ads too, as well as where you post them.
Men tend to pay more gravitas to adverts that are formatted into a sectional, segmented style incorporating short phrases, bullet points and lists, whilst going light on the prose in favour of a highly structured, segmented approach tends to discourage women from proceeding with an application.
Ultimately, a balance between the two such as paragraphs interspersed with lists or bullet points of salient information tend to garner the most applicants and the greatest level of applicant diversity too.
Where you advertise vacant roles can also have a significant impact on your applicant demographics as well, across a wide range of metrics. For instance, posting job adverts on social media alone is likely to result in a younger applicant pool overall, as fewer older people use social media regularly and/or use it to seek new career opportunities.
On the other hand, placing traditional newspaper and magazine adverts is likely to result in a smaller reach across younger age groups, and so using a mixture of different types of outlets for job adverts will tend to yield a more diverse applicant pool.
Monitoring applicant demographics to measure improvement across your revised adverts
When you start to dig deeper into the ways in which word choice and language style can dictate your applicant demographics, you will begin to develop a better understanding of the types of words and phrases that ring offkey for many women and members of minorities. You may find that you will begin to spot anomalous or discouraging words within your own job ads whilst composing them, even if you can't tell for sure exactly why a word or phrase has pinged your radar.
Another obvious and yet all too often overlooked way to enhance diversity in recruitment is, of course, to proactively seek and involve women and minority employees in the recruitment process. If you don't have a pool of female and minority employees already working within roles that are appropriate to help with this, you can fairly conclude that your past ads have let you down on the diversity front; or that your company culture's unconscious bias goes even deeper, limiting the career progression of the women and minorities that you do employ.
Virtually all medium and large business collate data on their applicant demographics and ultimate hires, although all too often this information is overlooked or ignored when it comes to using the data to drive improvement and change.
Review your applicant and hiring data for the last three or so years and see how it weighs up, and use this as a point of comparison for future recruitment drives once you have begun to take a more proactive view to increasing workplace diversity via your recruitment language and ad mediums.