Coming up with a name for your business might not sound like a huge challenge, especially when you already have an idea and a plan. But trying to find something that is unique, memorable and not already being used by another business can be tricky. It requires a lot of thought and careful consideration, as your business name is the first impression consumers will get of your company. Here are some things to help you make the right decision for your business.
The Birth of a Brand
There are two directions you can go with your business name: traditional and straight to the point, or unusual and abstract. Both approaches will give potential customers a wealth of information about your brand in seconds, so the question is – what is best for your business?
A traditional name tells potential customers what your business does at a glance – think 'Online Food Delivery'.
Pros: it's clear and descriptive, plus it also doubles as a common search term, making it easy for people to come across your business when using search engines.
Con: It's certainly not the most exciting or inspiring name for a new business.
Then there's the more unusual route. Let's take the business name 'Graze'. Like the previous example, it's also an online food delivery service but there's no way of us knowing that just by looking at the name. However, it's short and snappy, while still being enticing enough to encourage visitors to explore the brand further to find out exactly what the business does. That's a pretty big pro to having a more abstract name – it gives your potential customers a chance to connect with the brand itself. Perhaps you have an interesting brand story behind the name? Adding a hint of mystery for your potential customers to explore can work wonders. However, a more unconventional name sometimes comes with a hefty price tag – you'll need to invest a lot of time and money into your branding and marketing strategies to ensure its clear what your business does, as your name cannot speak for you. You'll also need to put a lot of extra effort in your website's SEO strategy – you'll need it to boost your Google ranking as it won't come as easily from organic searches.
If you can't decide between the two approaches, another idea is a name with a mix of both. Take the name 'Deliveroo'. We know at first glance that this business offers a delivery service, but we aren't sure exactly what they deliver unless we explore the brand further.
Feeling inspired yet? This decision is one of the most important when it comes to figuring out a business name, so spend some time compiling a list of traditional and abstract names that would suit your business.
The Unique Factor
Once you've got a few name ideas, it's worth searching them on Google to see what comes up. Don't skip this step! If your name is too similar to another existing business, it could create confusion for your potential customers or worse– legal issues.
Understandably, it is hard to find a unique name amongst the millions of other businesses out there offering similar products and services. But remember that your name is what makes your business unique, and a name just like everyone else's – whether the difference is a hyphen or a slightly different spelling – doesn't tell your visitors why they should choose you over another.
To really make sure you've chosen a name that no-one else already has, try searching for it using the 'Find a domain' search tool – it'll tell you whether or not the domain name is available to buy. Even if they haven't created a website yet, you'll know if you've chosen a name that another business already has. You could also check the trademark section of Gov.uk to ensure that you won't be getting into any legal trouble with your desired business name.
The Spelling Test
Your name is going to be typed a lot – this needs to be easy for your visitors to do. Word of mouth is a powerful marketing tool, and when people hear your business name said out loud, you need to ensure that it will be just as easy for them to spell so they can easily find it online. What a shame it would be to miss out on valuable sales because of a name that's too hard to spell. Take extra care when thinking about the:
Length and simplicity of your name: thisisway2long2beadomain.co.uk! The use of numbers instead of letters, for example, could also be confusing to people trying to query your business in a search engine.
Spelling and pronunciation:Xciting-but-confusing.uk for your visitors. Keep it simple, and eliminate hyphens and other symbols that can't be heard when saying your name out loud. Spell things as they should be to avoid accidentally sending potential customers to a different site altogether and missing out on sales.
The Memorability
Don't spend ages building a brilliant website and investing in your business only for people to keep forgetting who you are. Your business name needs to be memorable!
Try to keep it as short as possible. This makes it easier to remember, type and share. Character limits are no problem for the business with a short and snappy name. Plus, you'll have more space to showcase other aspects of your business in search engine results. It's also a good idea to steer clear of hyphens and digits if you can. It takes away the simplicity that makes the name memorable, and it takes a lot longer to clarify your name. Imagine having to say, "It's carpets, hyphen, for, but the number four, with another hyphen after that, then the letter 'U'…" every time you wanted to tell someone the name of your business?
The Domain Name
Your business name and domain name go hand in hand so you'll want them to match as closely as they possibly can. Once you've come up with a name, secure the domain straight away or you'll risk losing it to someone else.
There are four .uk domains available to register, here's how to choose a domain that's is right for you:
.uk – the shorter domain for everyone, individuals and businesses alike, a .uk still carries the trust and authority of being a UK domain, whilst being snappier and more modern.
.co.uk – the original domain for British business, .co.uk is one of the most established and popular domains in the world, perfect for UK business and enterprise.
.org.uk – the domain to champion a cause and community, .org.uk is ideal for charities, fundraising, and social causes.

.me.uk – the domain for individuals, .me.uk is perfect for personal blogs, portfolios, or any website where you're building your own unique online presence.
Find a domain
Crunch Time
If you've thought of a few potential domain names, it makes sense to get them all registered as soon as you can. That way, when you've settled on which one you want to go with, you can rest assured you won't have lost it to someone else.
If you're struggling to choose one, get honest feedback from your friends or potential customers about your options. Are they likeable? Relatable? Easy to understand? You could even check in with them a few days later to see if they remembered any.
When you do settle on a name, have confidence in it – there's no way of telling how it will do. Who knew back in 1998 that a website called 'Google' would be the most visited in the world today? And who could have predicted that a website called 'Facebook' would go on to become a billion-dollar social networking service back in 2004?
You never know how well-received your business name will be, but consider all the points above and you'll stand a good chance of ending up with the perfect name for your business.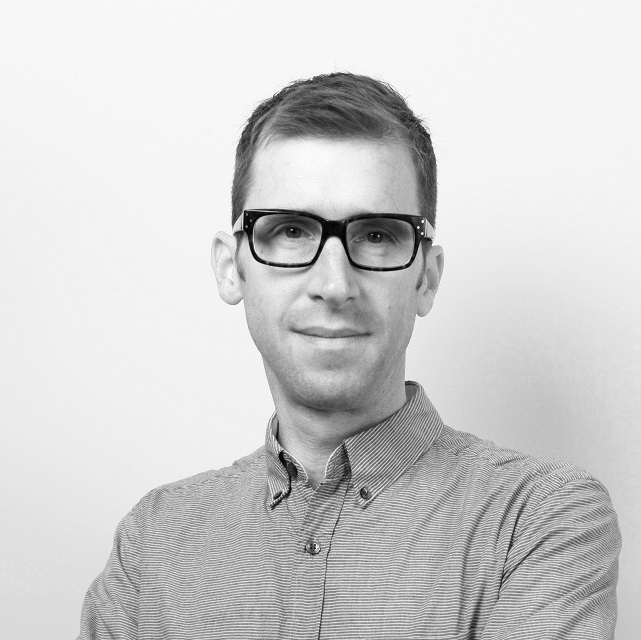 Throughout the 2000s Nick co-founded a series of technology businesses including online advertising agency Euston (now Barracuda) Digital. Nick now works as Digital Marketing Director for GoDaddy and 123-reg, where he runs the PPC, Programmatic, and Social channels.
Read full profile