Local SEO is more important than ever for finding businesses online. As more and more people turn to their mobiles to find information, their search queries are 3 times more likely to be local-based. In fact, it's estimated that 86% of consumers are reliant on the internet to find a local business.
And local searches have a big impact on business, with 88% of local searches resulting in a consumer contacting the business directly within 24 hours.
While there are many tactics you can employ to improve your local SEO, providing useful and relevant content can help to give your customers what they're looking for and send strong ranking signals to search engines to ensure that your website shows up for those local search enquiries.
What is Local SEO?
Local SEO focuses on increasing the search visibility of local businesses that sell and serve face-to-face. They can be physical establishments that serve the community or an online presence that operates in a certain geographical area.
They might have claimed a local business listing which ensures that their online presence shows up in Google local search, and/or have signed up to third party review sites where their online reputation impacts on their local SEO.
Each year, Moz produces its list of local SEO ranking factors which help marketers to keep on track with their SEO implementation: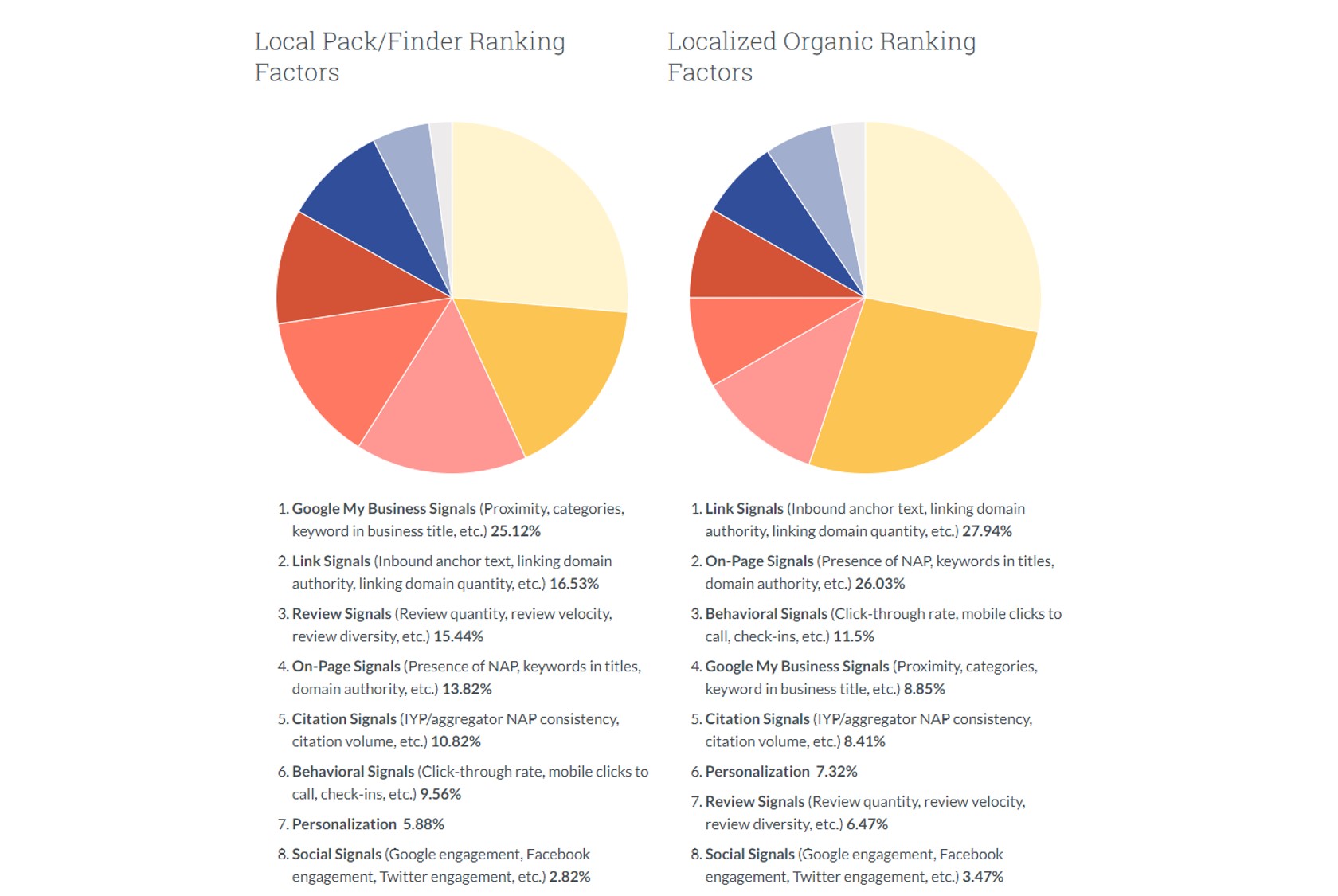 Whilst many of these factors pertain to technical SEO, the vast proportion are about content, including on-page signals, keyword relevance, consistent NAP (name, address and phone number), personalisation, citations and reviews.
How content can help your local SEO
It's already well-established that content is fundamental to good SEO, and the Moz ranking factors above show how crucial content is in local SEO. High-quality, relevant content helps your audience find you via your social media and ads, gives them the right information to match their search enquiries, and determines how well they engage with your site.
The only difference with local SEO is that certain types of content need more attention.
For example, the keywords you identify for local search will be different to broader SEO. They'll contain more localised terms and phrases, and more implicit queries. Following on from this, your blog and on-page content will contain these local references and will respond to the kinds of localised enquiries your audience will be asking.
Do some research
Do a content audit
A quick audit of your current content will help you identify the gaps you need to fill to ensure you have content that speaks to your local audience.
Screaming Frog will crawl your website's pages for links and images, data will be exported to a spreadsheet.
Google Analytics will give you the success metrics of your pages by marketing channel. You can also export this to a spreadsheet.
Ahrefs provides you with all the detail on the backlinks of your pages.
For an in-depth guide to auditing your content, this QuickSprout guide will help.
Research your customers
The areas of content you want to focus on are those which would provide the most valuable information to those searching for you locally.
Developing one or two local persona profiles might be useful here. For example, you might want to focus on mobile users, or those predominantly using voice search to find what they're looking for. You might also consider using Facebook Audience Insights to identify the demographics of your audience. Or, as you're a local business, take advantage by asking customers questions about what information they feel is missing from your site.
Local keyword research
Using Google search bar
To make a start, generate some ideas about keywords using Google search. Type in a word relevant to your business and see what Google recommends as the rest of the search enquiry:

You can use these recommended terms as part of your keyword research. These are the real terms that most people are searching for around the word you typed in.
Using Google Trends
Next, take a look at Google Trends, which will show you what people are writing about in your chosen niche. You can zoom in to check out what people are talking about in your geographical area (although you'd be lucky to be able to drill down into your city, unless you live in London):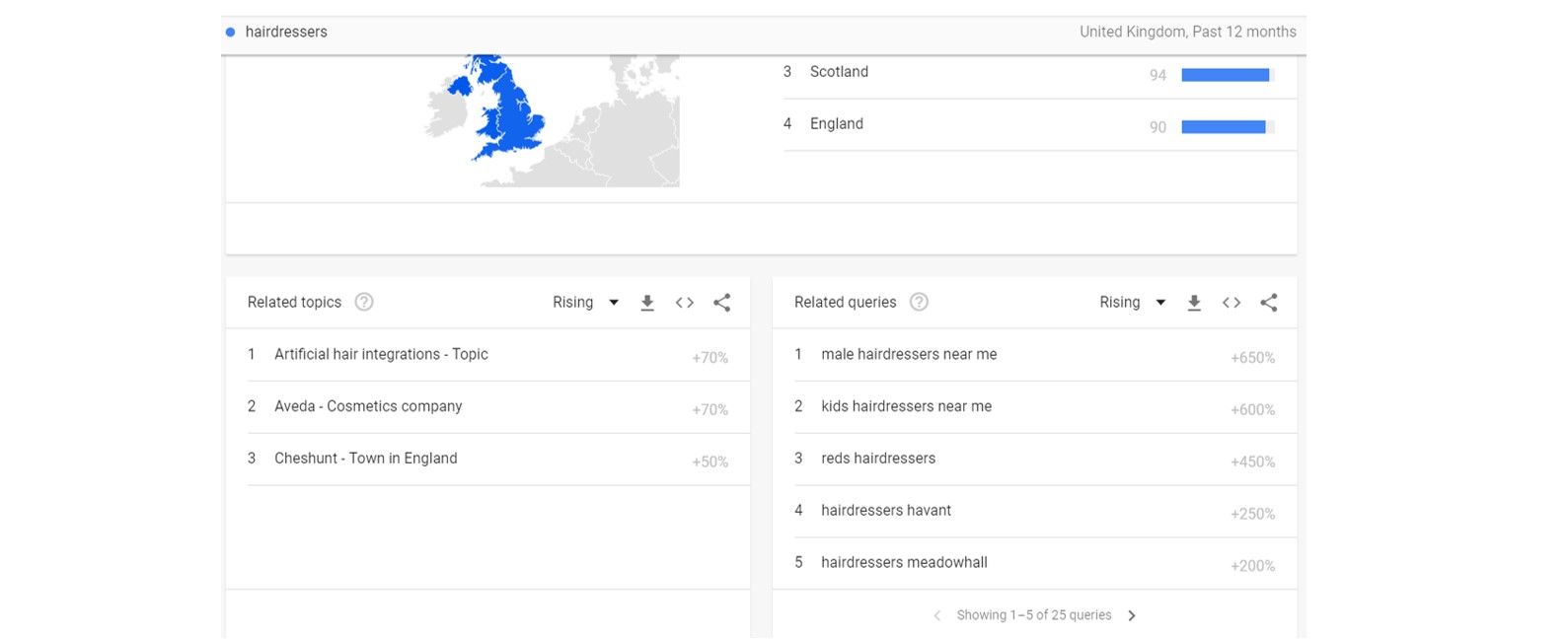 Using Google Analytics
Your Google Analytics will also help you to drill down into the search enquiries people are typing in to find your site.
Go to Acquisition – Search Console – Queries and you'll see a list of the keywords your web visitors have used to find you.
Use Google Keyword Planner
Keyword Planner lets you type in the keywords or phrases related to your business and it will show you those keywords – along with hundreds or thousands of other related keywords – and their average monthly searches. You'll also be able to see how competitive those keywords are (i.e. the more they're used, the more competitive they are).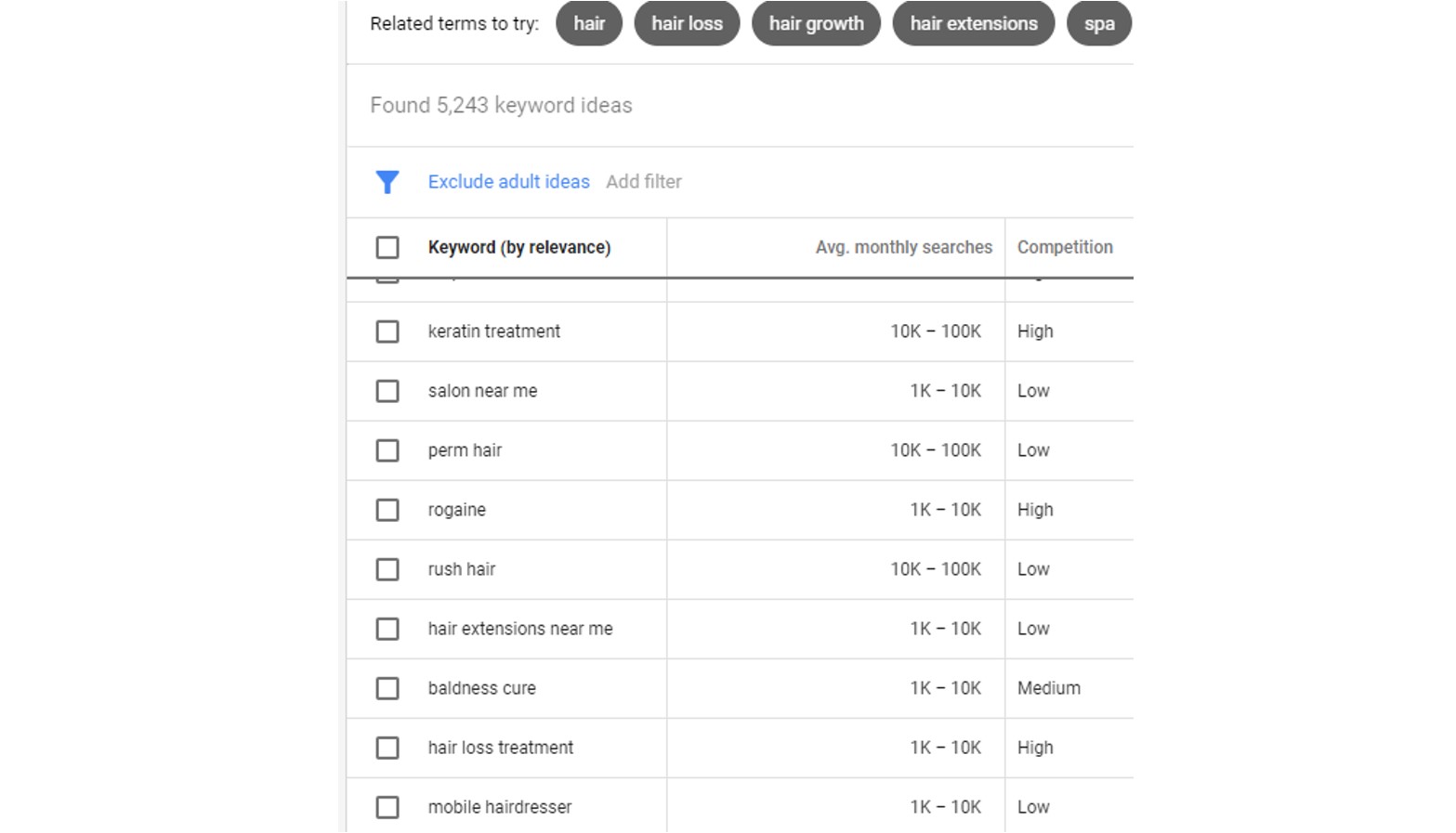 Include specific local terminologies/landmarks in your keywords
To make your content really sing to your local audience, it must include the real local terms and phrases people use. For once, local slang can be harnessed for the benefit of your marketing.
Local landmarks, streets and areas can also be included in your list of keywords, as these are the terms people will be typing into their search bars.
Creating the right content
Choose your content type:
There are many varied ways in which you can apply a local twist to your content. Here are just a few:
Customer interviews
Knowing what your customers think of you is a powerful signal to your prospective clients. Video interviews and testimonials – with text transcriptions to achieve extra keyword credit – tick this box with very little work.
When a customer makes a purchase or receives a service from you, ask them if they'd like to give some feedback on camera. You might consider offering an incentive for this, like a 10% off your next purchase or a £5 gift voucher.
A local-specific landing page
An entire page that focuses in on your business in the context of your geographical area will give you the opportunity to rank for local keywords.
On this page, use your subheadings (H2 tags) to highlight relevant keywords and cover the most likely topics your customers will find useful.
For example, you might want to focus a page on "Hair and Beauty in Aylesbury". Your subheadings might include, "Rhapsody Hair's Kingsbury Salon".
Content answering local questions
A sure fire way of getting your site ranking for local SEO is by dedicating a page to FAQ-style content.
Include questions that pertain specifically to your business, like opening hours, bank holiday closing, your ethos, and local offices/outlets/buildings. But intermix these with local-focused questions, relevant to your niche, such as "Where are the best places to eat in Reading". 
Discuss local events
If your business is active in the community then get involved in local events, writing up your account on your blog. This is an excellent way of both demonstrating to your customers that you are at the heart of the community, and to search engines that your website is relevant to local search.
Local news content
In a similar way, discuss what's going on in your community. You might want to dedicate part of your blogging schedule to local news, highlighting its relevance to your business.
And become the news by inviting local journalists to try out your products or services for free in exchange for a write up. Local links between journalists/newspapers and your site will help boost your local SEO.
Optimise your content
Use the Yoast Local plugin
If you're using a WordPress CMS, then the good news is that Yoast has a Local plugin. This will help you to target specifically local keywords, set up local landing pages with "store locator" functionality, and will also support you with your Schema markup.
Structured markup
Marking up your website will demonstrate that, first and foremost, it's a local business. From here you can markup aspects of your content that you want to highlight to improve search visibility, such as your NAP (name, address and phone number), your reviews and star ratings, and other details that are important to your business in particular.
For more on structured markup for local SEO, check out this Koozai article.
Optimise for implicit search
When people search locally, they assume that Google will take into account their location. For example, if they're searching for a local shoe shop they'll type "shoes" into the search bar and expect to see localised results: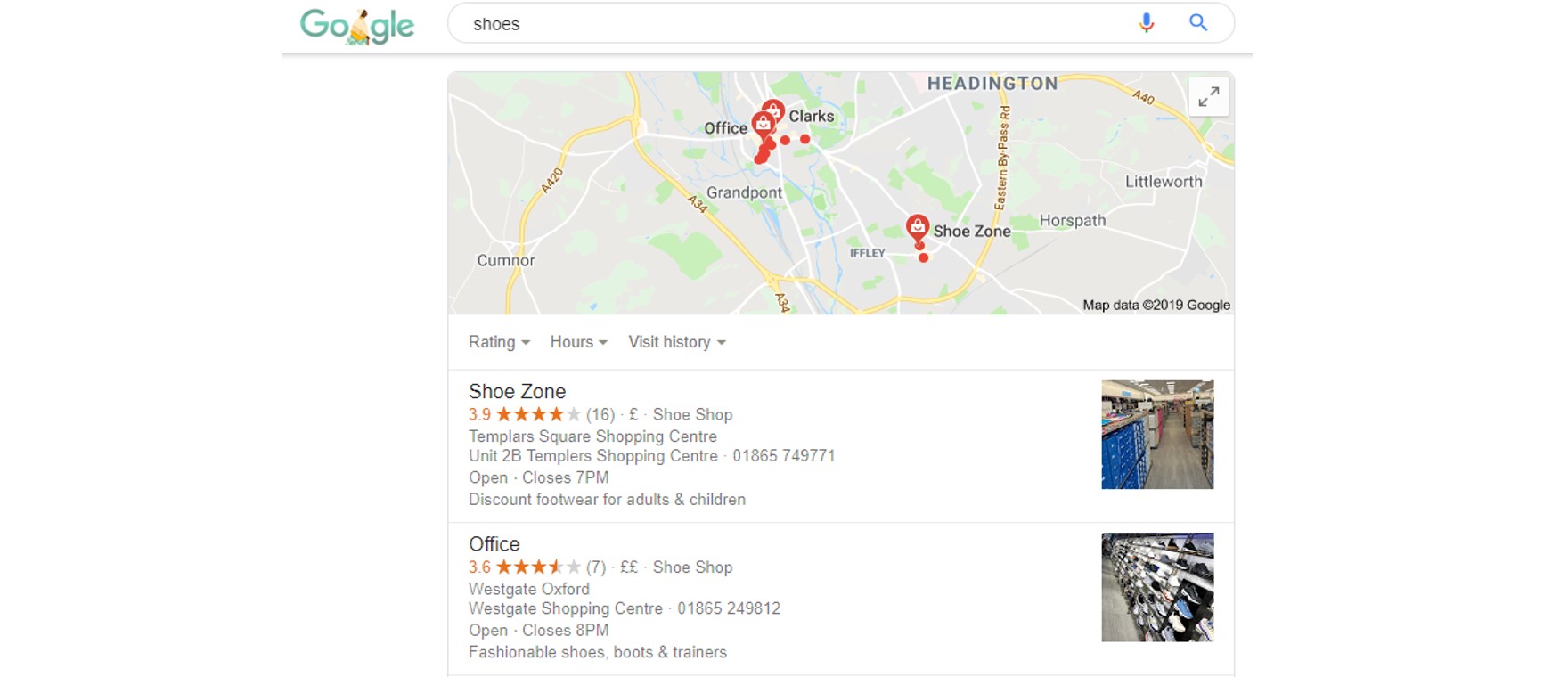 Make sure you account for this by giving Google lots of context about your products and services: your office hours, exact location, the products you sell, services you offer etc. 
Make content mobile friendly
This is a must for local SEO, with Google's mobile-first index favouring mobile-optimised websites. And it's important for your customers too. According to Google, 30% of all mobile searches are related to location.
If your website isn't optimised for mobile, then now is the time.
List with Google My Business and Facebook Places
One of the strongest local SEO signals is to get your business registered on My Business listings. On your listings page you must include your NAP (which must be exactly the same as the NAP included in your website and all other online presences), opening hours, location and more.
The same holds true for Facebook Places. Include all the relevant information about your business to increase the chances of you being found.
Get your NAP right.
As we've discussed, your NAP sends search engines some basic, yet crucial, information about your business. If you publish different versions of your NAP on your various online profiles, then this will damage your local SEO.
Optimise for voice search
Voice search is becoming increasingly important for local SEO. With more and more voice searches being done on the move, they often have a high local intent.
Phrases such as "near me", "local", and "nearby" are often used in voice-based search which means that content needs to respond to these kinds of enquiries.
In summary
In days gone by, local online businesses would get their company registered on a local listings site and focus on building local links. They wouldn't have given a thought to content.
However, with search engines considering content as the most important ranking factor, local businesses need to learn how to create the right kind of content to support their online visibility.
Getting your localised content right begins with your keyword research. It then comes down to making sure that you include those keywords in your page titles, subheadings and body content, answering the kinds of questions your local customers are asking online.
Your content must also be optimised fully to ensure that it's given an even greater chance of achieving results. Tactics like Schema markup can help get your unique details seen in search, increasing your visibility and click-through rate. For more on Local SEO check out our ultimate online guide here.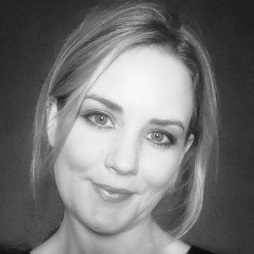 Charlotte Jenkins is an Oxford-based content marketer. She has several years' experience in content writing, editing and digital marketing, helping clients communicate their businesses online.
Read full profile