Arguably the most daunting aspect of making the transition to freelance life, at least in the beginning, is finding enough work to pay the bills. Unlike a bricks-and-mortar shop, you don't have the luxury of passing trade, but the good news is that there's plenty you can be doing to start bringing the work in. 
If you're just starting out and wondering how to find freelance work, here are some of the ways I started finding work in those crucial early days of freelancing.
1. Search freelance job sites
While your ultimate goal is to have clients coming to you, in the beginning you may need to be a bit more proactive in looking for work.
A good place to start is registering for freelance job sites, which typically work by allowing you to 'bid' for freelance projects that you'll be paid for via the site in question once the client approves the work. Some of the freelance job sites you might want to try are:
In addition to this, it's also worth looking at freelance job sites specific to your industry, which may advertise jobs as well as giving you the chance to add your details to a directory of other freelancers. For example:
Be prepared for the fact that the work you'll find on these kinds of sites may not always be the sort of work you'll want in the long-term; because there's so much competition for jobs, the work is often low-paid. However, if you're just starting out then it can be a foot in the door, and it can help you build up a portfolio while you're searching for better opportunities.
2. Try looking on regular job sites
Some employers will use regular job sites or even recruitment agencies to find good freelancers, so sites such as Indeed are worth a look. Local job listings can also be good places to find freelance work; Digital Oxford is one example.
3. Contact companies directly
Cold calling or cold emailing may not sound like much fun, but if you go about it the right way it can be a great way of making new contacts and potentially finding work.
Agencies, in particular, are often on the lookout for freelancers, so it's worth contacting them directly to ask if you can be of any assistance. You could try local companies initially, as this gives you the option of setting up a meeting should you hear back from them.
Rather than copying and pasting the same email to lots of them, try to do a bit of research and tailor each email to the agency you're contacting. Find the name of the person who's likely to handle recruiting freelancers, and address them by name.
Include your CV and a couple of samples of your work, and perhaps consider running a special offer (such as a low introductory rate). Keep a note of who you've contacted, when, and what you've offered. Make sure you've got the right permissions to contact people and that your outreach isn't a breach of GDPR. 
Of course, it's not just agencies who recruit freelancers, so if there are any companies you'd especially like to work for, why not see if they might be interested in your services? Don't forget to tell them how much you admire them; flattery might just get you everywhere.
4. Encourage word of mouth recommendations
Never underestimate the power of word of mouth. Drop a line to any industry contacts you have so that they know you're available for work. Even if they can't offer you any straightaway, they might want to save your details or pass them on to someone who may have a more pressing need.
The same goes for networking with other freelancers; someone who's too busy to take on a project, or not quite the right fit for it, might be able to pass it on to you, and you can return the favour when things get busy in the future (don't worry, they will!).
You might also be surprised by how many potential clients come crawling out of the woodwork from among your friends and friends of friends when you announce you're available for freelance work.
Share your website on your own Facebook page with a personal message asking your friends to let you know if they know anyone who might be looking for a freelancer in your niche. Set your post settings to 'public' so that they can share it, and so that you may appear in friends' news feeds when they like your post.
Once you start getting work, it's worth encouraging happy clients to spread the word about your services.
That could be a simple line in an email – "do feel free to pass on my details if you know anyone who could be in need of my services" – or you could go a step further and consider setting up a referral scheme to encourage word of mouth recommendations. For instance, you could offer a small introductory discount to the person being referred, along with a discount off the next job for the client who's referred you.
5. Make the most of your social media accounts
Social media isn't just about utilising your existing personal network of contacts; many companies take to social media to recruit freelancers.
You can also use it to search for opportunities, as well as for advertising your services and networking. Here are some of the ways you could try finding work on social media:
Search for companies looking for freelancers by looking up your job title, such as "freelance copywriter" or "freelance SEO consultant".
Follow companies and agencies you might be interested in working for, and interact with their posts.
Post regularly on Twitter and LinkedIn about being available for freelance work.
Look for local 'tweet-ups' (offline meet-ups) and other networking opportunities.
Follow and get to know other freelancers in your niche; they might be able to pass work over to you if they're too busy.
Keep up to date with freelance vlogs for top tips you can use in your own freelance career.
Don't forget, you'll get more out of social media the more you put into it. Take the time to interact with others, and mix self-promotional posts with your normal posts to avoid putting people off.
6. Search Google for opportunities
The right Google searches could prove profitable when it comes to finding freelance opportunities in your niche. For a copywriter like me, a search for '"write for us" UK' brings up lots of writing gigs in the UK, while a search for 'designers wanted' yields opportunities for graphic designers and artists.
Here are some tips for a successful approach when you find a potential freelance opportunity through Google:
Tailor your approach – don't just send the same email to everyone. You'll stand a better chance if you take the time to look through their website and craft something that shows why you'd be a good fit for them specifically.
Have a CV and example work at the ready – make sure your CV is up-to-date and focused on your experience for the sort of freelance jobs you're hoping for. Prospective clients will likely want to see examples of your work, so you can pre-empt this by providing some samples in your approach email. If you can provide examples of your work that are relevant to the company you're approaching, even better.
Be different – is there some way you can stand out from the crowd? If you're a freelance illustrator, for example, you might get the attention of the right person more easily by sending them a postcard with your artwork by mail.
You might not hear back from everyone you approach, but you never know – even the ones who don't reply might just have bookmarked your website for future reference.
7. Get yourself noticed by the right people
Alongside actively looking for work, you can also make it more likely that potential clients will come to you.
Hopefully by this point you'll have set up your own website, but it might not yet be ranking well in search engines. Follow these SEO tips to start boosting your website up the search engine results pages for terms relevant to you (such as 'freelance graphic designer'), as this will give you a better chance of being found by companies looking for freelancers via Google. If your website is brand new, follow the advice in this guide on SEO tips for new websites.
Blogging and other forms of content marketing are another way to get noticed, as well as helping your SEO.
Look out for guest blogging opportunities where you might get spotted by companies in need of a freelancer. As a copywriter, you could contribute to a marketing site aimed at digital marketing agencies and consultants, for example. Don't forget to link back to your site from your published articles.
8. Ask clients for testimonials
Finally, when you start bringing in work, you'll hopefully be doing a great job for your clients. If they're happy with what you've created for them, ask them to write you a testimonial on LinkedIn. The chances are that other potential clients might see their recommendation and want to get in touch.
Get maximum value from any LinkedIn testimonials you receive by copying them onto your website, which will help bring it to life with quotes from real happy clients. It's a great way to instil trust in prospective clients.
As your website gets established in search engines and your client list grows, you'll find your work starts to grow organically. Trust me: it won't be long before your problem is no longer 'how do I find work?' but 'how will I fit all this work in?'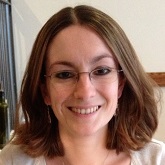 Rachel Ramsay is a freelance copywriter with a background in digital marketing. She's written copy for clients ranging from the United Nations World Food Programme to The North Face, and particularly enjoys working with lifestyle and travel brands. In her spare time, she volunteers for Guide Dogs and flies light aircraft and helicopters.
Read full profile