Search engine optimisation, commonly abbreviated to SEO, is the art of getting a website to appear higher up the rankings in search engine results pages. It's big business because a higher place in the search results means more traffic to your website. 
SEO is a complex process that doesn't happen overnight; there's no instant formula to get a website to the number one spot on Google organically. What's more, the ins and outs of SEO are constantly evolving due to the search engines tweaking their algorithms. This means you'll need to stay abreast of all the latest developments in the industry in order to make sure your employer or clients adapt their SEO strategy accordingly.
The ever-changing world of search engines makes SEO a challenging and rewarding career. You'll need to develop the technical knowledge to optimise a website to make it relevant to the search terms you're targeting and to make it more easily understood by search engine algorithms. Equally, optimisation is about building links from other sites, so online PR and content creation are also important elements of a job in SEO.
Today, we're looking at what you need to do to launch a career in SEO.
Career options in SEO
A typical career path in SEO will see you starting out as a trainee or junior SEO executive. Much of your learning will take place 'on the job', carrying out work for clients under the supervision of someone more experienced. You can then work your way up from SEO executive to SEO manager, SEO manager to SEO director. Many SEO professionals choose either to start their own agency or become a freelance SEO consultant.
Within this typical path of SEO career progression, you'll find that there are different roles available depending on your experience levels and area of expertise. You might see SEO jobs advertised with job titles such as SEO analyst, strategist, technician, specialist or account manager. These different terms reflect slightly different focuses; for example, as the title suggests, a strategist would be more concerned with overarching SEO strategies, while a technician would be more involved with the nitty gritty of SEO work.
There's scope for specialising in particular areas, too. For example, as you progress in your career you may find yourself drawn more towards technical, on-site optimisation, or you may prefer the content creation side of things. Alternatively, you may expand your area of interest to encompass other areas of digital marketing, such as PPC or social media marketing.
From the beginning, you can choose from several ways of working in SEO:
Working in-house – you'll do SEO full-time for one company, getting to know it inside out
Working for an agency – you work full-time for an SEO or digital marketing agency, managing SEO projects for lots of different clients. This is a great way to build up a breadth of SEO experience and keep your working life more varied
Working freelance – working for yourself, you'll act as a one-person SEO agency and have a variety of clients to work on
Some SEO consultants choose to specialise in a particular sector – travel or construction, for example – but most generalise to avoid conflicts of interest between similar clients.
Daily life in SEO
There's lots of variety in day-to-day life working in SEO, as any good SEO campaign encompasses a number of different activities. If you're working in-house, you'll likely be focusing purely on your employer's brand, which usually means just one website. This gives you the time to work on all aspects of the site's SEO in plenty of depth, as well as being a point of contact in the business for all things SEO.
If you're working in an agency, you'll likely be working on a number of different clients at any given time. You might be working on a link building strategy for a travel company in the morning and conducting keyword research for an insurance provider in the afternoon. You could be writing keyword-optimised title tags and meta descriptions for a dog food brand one day and scouting out websites that might link to your financial services client the next.
On top of the actual SEO work, you may have to attend meetings or pitches once you've developed a bit of experience. The end of each month will probably involve writing up monthly reports on what you've been doing for each of your clients, using data from Google Analytics and other sources to show the impact your work has been having (an important way of demonstrating return on investment).
Working as a freelance SEO consultant, the nature of your day-to-day work will be broadly the same as for an agency: juggling different clients, all at different stages in their SEO journey. The main difference is that you'll be working on your own, although there are lots of SEO groups and networks on social media and elsewhere online which can help you connect to others working in the industry. Freelancers might find themselves working more often with smaller businesses or charities, which can be very rewarding – especially when it means you can get great results in more niche industries, where there's less competition for keywords.
Whether you work in-house, freelance or for an agency, there will also be an element of the unexpected. For example, you might log in to Google Analytics one day and find that your client has experienced an overnight dip in organic search traffic. You'll need to exercise your detective skills to find out whether it's down to something on their site or an unexpected search engine algorithm update.
What knowledge and skills do you need for SEO?
Technical knowledge is essential for a career in SEO, so you'll need a good understanding of how websites are built, how search engines work and what tactics you can use to influence the position of a website in search engines. At the same time, you'll need to be able to formulate strategies, and you'll have to have a good business brain, as you'll sometimes have to justify to a client why an idea is worth spending money on.
You'll need to be good at analysing data, using tools such as Google Analytics to assess how a website is performing in search. A good knowledge of Microsoft Excel will also stand you in good stead, while problem-solving skills will come in handy when you're hit by unexpected challenges such as algorithm updates.
Amongst the nitty gritty of actual SEO work, you'll probably be doing some project management work, so you'll need to be good at liaising with clients. Managing expectations is key in SEO, as you'll find that some clients assume they'll go straight to the top of the Google rankings the moment you begin work.
Complementing your knowledge of SEO, there are a few other skills that can be useful to pick up:
PPC – pay-per-click advertising is also concerned with getting websites appearing in prominent positions in the search results, but as the name suggests, it's paid rather than organic. It's worth understanding how this works and learning about the different paid search options available
Content creation – Google says time and again that good website rankings are all about creating great content – content that users will find interesting and useful. Having some knowledge of content creation will help you advise clients on what resources will help build their reputation in Google
Social media – this goes hand in hand with other digital marketing activities, including SEO. Sharing content on social media is a great way to draw attention to your clients and gain links from other sites, so it's essential at least to understand how it works
PR – some knowledge of PR is useful when it comes to creating and promoting content with a view to gathering links, particularly when it comes to contacting news outlets and other sites that might be interested in your content
Programming – you don't need programming skills to succeed in SEO, but it's another string to your bow and will help you understand how websites work. Some knowledge of programming also puts you in a stronger position to speak with clients' web development teams about implementing recommended changes for SEO purposes
SEO qualifications
In the SEO world, often the clients you've worked with and the results you've achieved for them count for more than what qualifications you have. However, when you're starting out, going on an SEO course is a great way to master the basics. Here are some good places to sign up for SEO training.
How to build experience
There's no substitute for hands-on experience when it comes to SEO. If you're just starting out, here are some great ways to start building up your knowledge of this complex art.
Set up your own website – the best way to develop experience in SEO is to create your own website and experiment with getting it ranking for different search terms using techniques you've learned about in your training. It's a great way to practice both on-site optimisation – such as setting up Google Tag Manager and writing title tags, meta descriptions and keyword-optimised content – and off-site activities, such as building links from other sites to yours. As well as putting your training into practice and giving you something to experiment with, this can also act as an online portfolio when you come to apply for jobs
SEO for friends and family – asking among your friends and family and posting on your social media accounts may well uncover some people who need SEO for their business and opportunities for some voluntary work
SEO for charities – most charities are stretched for funding, so you could try approaching a few organisations and offering free SEO work
Alongside gaining experience by carrying out SEO work on real websites, it's also important to grow your theoretical knowledge, and not just in the beginning but continually. Most people keep up with SEO news and add to their skills by reading what others in the industry write on SEO blogs, of which these are some of the best:
Another great way to pick up knowledge and learn from industry experts is to attend SEO conferences. BrightonSEO is a popular free conference (though tickets sell out very quickly) and SearchLove is another excellent one held in London. They're a great place to network with potential clients and gain other business contacts, too.
How to find a job in SEO
You'll find SEO jobs advertised in all the usual places – LinkedIn Jobs and Indeed, for example. You can also find them listed in more specialist places online, such as jobs.marketingweek and Only Digital Jobs.
Is SEO the right career for you?
If you have an analytical mind and you're fascinated by the internet, SEO could be a great career option for you. The SEO community is a close-knit one, and once you've spent any length of time working in the industry you'll soon start to recognise people when you're at conferences or reading blogs. There's a fun sense of camaraderie in this industry, and its constant opportunities for learning means you'll never be short of a challenge if you pursue a career in SEO.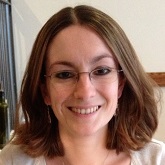 Rachel Ramsay is a freelance copywriter with a background in digital marketing. She's written copy for clients ranging from the United Nations World Food Programme to The North Face, and particularly enjoys working with lifestyle and travel brands. In her spare time, she volunteers for Guide Dogs and flies light aircraft and helicopters.
Read full profile