One of the major advantages of being freelance is that you can theoretically take time off whenever you like, without asking anyone for it. However, when it comes to taking a proper holiday, the reality is trickier because clients usually still need work doing while you're away. What's more, you don't get paid holiday, which means that for any time you take off, you're effectively losing income. Time off is vital if you're to avoid burning out, so in this article, we're going to look at how you can manage holidays as a freelancer.
Why you need a holiday
Before getting down to the nitty-gritty, let's start by recapping why you need to take a holiday. No matter how busy you are, how concerned you are about the lost earnings, or how guilty you feel about taking a step back from work for a bit, holidays are essential for your health and wellbeing.
Your business won't fall to pieces just by you taking some time off, and all work and no play leads to stress and burnout, both of which are detrimental to you and your business in the long run.
Taking the odd long weekend here and there helps, but it's not the same as a couple of weeks off during which you can really switch off. Longer holidays like this need a bit of extra planning around your freelance workload, and in the rest of this article I'll look at how.
Manage expectations
As soon as you have a holiday planned, block it out in your diary and start scheduling incoming work around it. For one-off projects, make sure the client knows that you'll need to factor your time off into setting deadlines for the work. Be prepared to turn down work if it's going to be impossible to fit it in before you go away, or if it might mean you have to work while you're away.
At the same time, let your regular clients know when you'll be away. Giving them plenty of advance notice allows you to work with them to make sure they can manage in your absence. Managing expectations is key: let them know, for example, that you won't be able to respond to work emails while you're away, and that it's important for you to be able to switch off for a while so that you can keep doing a great job for them.
Plan well ahead
You'll probably have some clients for whom you have regular work; a copywriter, for instance, might write a certain number of articles each month. As early as possible, talk with your client about whether they're happy for you to take a break. If they're still going to need work to cover the period when you're away, get a plan in place nice and early to fit in extra work in the run-up to your holiday.
Finding cover for longer periods away
If it's not going to be possible to fit in lots of extra work before you go away, or if you're going to be taking a longer period of time off – perhaps for a sabbatical, or a few months of parental leave – you might want to consider finding another freelancer to cover for you.
You'll need to be completely upfront with your clients about this, and it needs to be someone whose work you can trust (a poor recommendation will reflect badly on you).
The easiest way to do this is to recommend another freelancer to work directly with your client, but with an agreement that they will hand the client back to you when you return to work. Having this sort of arrangement in place is a great idea because the chances are they'll return the favour and pass work on to you when they're too busy.
What to put in your Out of Office
Before you go away, be sure to set an Out of Office autoresponder so that anyone who contacts you knows you may take a while to get back to them. A good Out of Office should include:
A friendly greeting, perhaps explaining that you're out of the office recharging your batteries and that you're not going to be checking emails as it's important for your wellbeing that you switch off properly
The dates when you're away, with an assurance that you'll respond on your return
A link to your website for more information in the meantime
One thing it's best to leave out is your mobile number: don't be tempted to include it "for urgent enquiries", assuming you want an undisturbed holiday!
If you do have to work while you're on holiday…
While you've made every effort to ensure you can have a proper holiday uninterrupted by work, there are still occasionally times when things don't quite go to plan.
For example, you might have an unforeseen expense or a big contract delayed, which mean you suddenly find it difficult to afford your holiday. If this happens, try to limit the amount of time you have to spend working by allocating a couple of hours at a time and using those hours productively — get your partner to take the kids out while you work, for example.
Back to work
When your holiday comes to an end, and you sit down to your first morning back at work, it's normal to feel a little overwhelmed. Try to give yourself an easy first day back. You'll have a full inbox to deal with before you can get down to actual work, so schedule the whole morning to sorting through that first.
Start by deleting unimportant emails, such as marketing newsletters or emails that just say "thanks"; this will make the number more manageable. You can then work your way through the ones that require a quick response before settling down to the few that need a bit more thought.
As you go through them, keep a list of any work to be scheduled in so that you can prioritise and start booking it in around any existing work you had. This will help you feel more in control and organised so that your stress levels don't rise to pre-holiday levels as soon as you get back.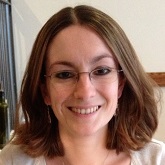 Rachel Ramsay is a freelance copywriter with a background in digital marketing. She's written copy for clients ranging from the United Nations World Food Programme to The North Face, and particularly enjoys working with lifestyle and travel brands. In her spare time, she volunteers for Guide Dogs and flies light aircraft and helicopters.
Read full profile