"Baby boomers" is the term used to refer to those born immediately following the end of World War II when countries like the US and UK saw a sharp surge in population. The age group spans those born between 1946 and 1964, who today are aged 54 to 72.
With baby boomers, at last count, being over 12 million, they make up around a sixth of the UK population. And despite the tendency of brands to turn their back on anyone over the age of 50, research suggests that the older generations are almost as active online as teenagers.
They spend 27 hours a week online which is just 2 hours fewer than those aged 16 to 34. And 92% of baby boomers prefer to shop online rather than to buy products in-store.
But with data showing that 27% of consumers over 55 feel ignored by brands, businesses are missing out on a significant amount of potential revenue. 
We'll explore the ways in which baby boomers' online habits differ from younger generations, and how you can develop your content marketing strategy to proactively reach them.
Challenge your assumptions
Firstly, it's worth looking into your own data to see what your older shoppers are doing. You might be surprised what you find.
Use your analytics to break down your traffic by age and see which pages they're engaging in most.
You might also look at your social media analytics to see which platforms they're using most, and how they're engaging with social.
Once you set up your choice to monitor age demographics, you may need to let your analytics run for a period of time before you get an accurate reading.
Make a note of your baseline readings so that you can check back on them when you've made tweaks to your content strategy.
They prefer computers to mobile
While 1 in 4 boomers are using their mobiles to shop, more – around 31% – prefer to make purchases on their desktops and laptops.
And with marketers moving into a "mobile first" way of working, there's a danger of going full circle and neglecting how content works on desktop.
Make sure you bring this consideration into your content strategy. While generations will be increasingly using mobile before desktop, don't forget to check all your devices when producing your content. 
Facebook is preferable to Instagram
Data shows that, counter to popular belief, baby boomers are active on social media, spending around 1 hour 48 minutes a day on social.
Unlike millennials, who tend to opt for more niche platforms like Pinterest and WhatsApp, baby boomers tend to use Facebook. In fact, around 70% of 55-64 year-olds are active on Facebook. 
And although they are less likely to follow brands on social, they are 58% more likely than millennials to click through to a website from social media.
If your SME wants to capitalize on the older generation then it seems Facebook is a good place to start. If you haven't got a Facebook business page, then now's the time to set one up.
Facebook Ads are a great way of getting your content in front of your boomers. With their user-friendly targeting tools, you can make sure certain content is targeted directly at this part of your audience. 
The content you post to Facebook is also important. Given that boomers are more engaged with visuals on social media, make the most of high-quality images and videos.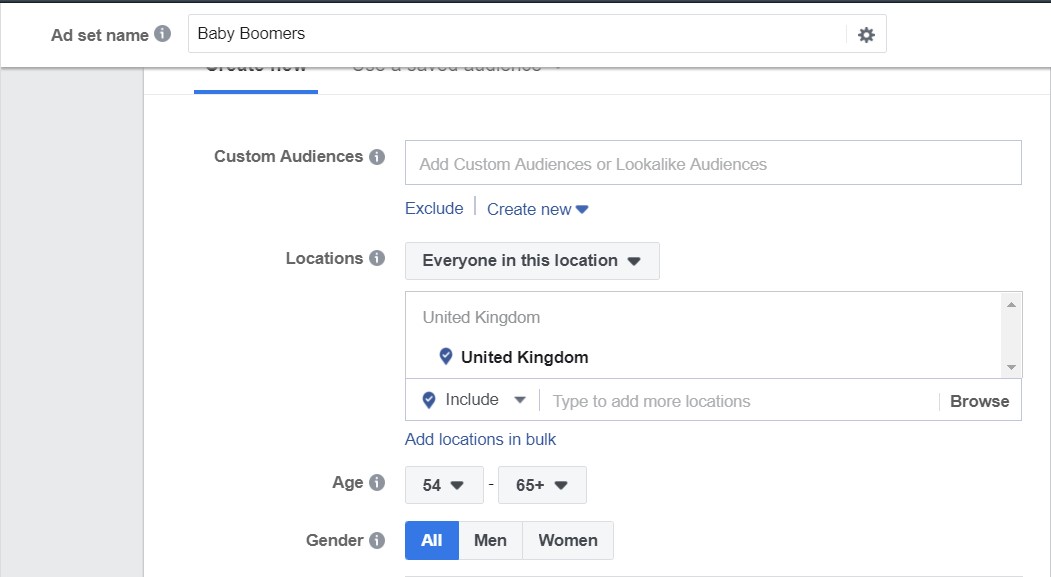 They share content
Research shows that boomers are 19% more likely to share content than any other generation. So, if you take this into account, you can increase your brand exposure with minimal effort.
Not only must you make your content worth sharing in the first place – we've already discussed making it visually appealing – but don't forget to add social share buttons on your content. Make the icons clear and obvious and include only a few options on which to share. Stick to no more than 4 or 5 (Facebook, Twitter, Email, as well as Print).
You might want to include share links on your product pages on your website. And if you have product purchase pages on your social media then make sure they link through to your website, where you give further information.

They print content
For various reasons, one being ailing eyesight, older generations tend to print articles form the web before reading them.
As such, make your content print-friendly. Watch out for your formatting, and make sure you include a print button amongst your social share buttons.   
They read longer text
While the rest of the population is renowned for their short attention spans online, baby boomers are more likely to spend time reading text. After all, they grew up with newspapers and reference books as their main sources of information.
This is worth bearing in mind before you trim all your content to suit a young and fickle audience. Some of your content can stand to be longer form and more detailed.
When you draw up your content calendar, mix up short snappy blog posts with longer explainer pieces. You'll be likely to see unexpectedly high engagement rates among the lengthier articles.
Don't be afraid to go into the nitty-gritty in your blog content. As long as you format your articles well, so that they're well broken up with snappy sub-headings, then your boomers will happily scroll – or print – to read.
Experiment with video
The older generation, perhaps surprisingly, like to engage with video with 27% of them regularly watching videos on Facebook. And with Google revealing that 3 out of 4 video-watchers take an action after watching a video, it's worth exploring this as a part of your content marketing strategy.
YouTube is the obvious place to start. Depending on your skills and resources, you can create decent videos in-house. How-tos or product demonstrations are helpful and shareable. But be sure to make your videos short. Any more than 3 minutes and engagement rates drop off.
If, however, you're not confident with creating good-quality videos, then you might find you get a good ROI by outsourcing the production of evergreen video content that you can reuse for months and years to come.
Don't forget to include social share buttons and a link to your site. Given that so many boomers take action after watching a video, it would be a shame to lose out on conversions.
They take longer to buy
Unlike younger generations who are more likely to make snap decisions about purchasing online, boomers take more time to filter down the buyer funnel. They like to read and research products and services before making the decision to purchase.
Build this into your content strategy. Use your content to help them with their research. From their initial interaction with you on social media where they see one of your videos, through to your website where you provide high-quality detailed articles, through to well-written, informative product pages.
Your content's aim is to break down systematically all the reasons why you are a superior brand and are worth buying from.
They research using search engines
Despite the high level of social media activity among baby boomers, they tend to do most of their online research via search engines.
Your marketing strategy should keep this in mind. Rather than focus all your effort on your social media and video, you should also pay attention to your keyword research and overall SEO.
Basic keyword research will help you to determine which words and phrases your audience is typing into search. You can then begin to expand your research to find the best opportunities to get a good volume of traffic from certain keywords, and then match your content to those terms.
Mind your language
A word of caution when speaking to baby boomers online.  The older generation of today is more healthy, economically active and digitally engaged than they ever have been. They don't think of themselves as "elderly" or "ageing"; far from it.
The language you use in your targeted content must reflect the way in which they see themselves. Stay clear of patronizing vocabulary and don't feel you need to spell everything out for them.
Take L'Oréal as an example. Their prolific anti-ageing cream TV adverts starring Helen Mirren use nothing but positive language to discuss the subject of ageing: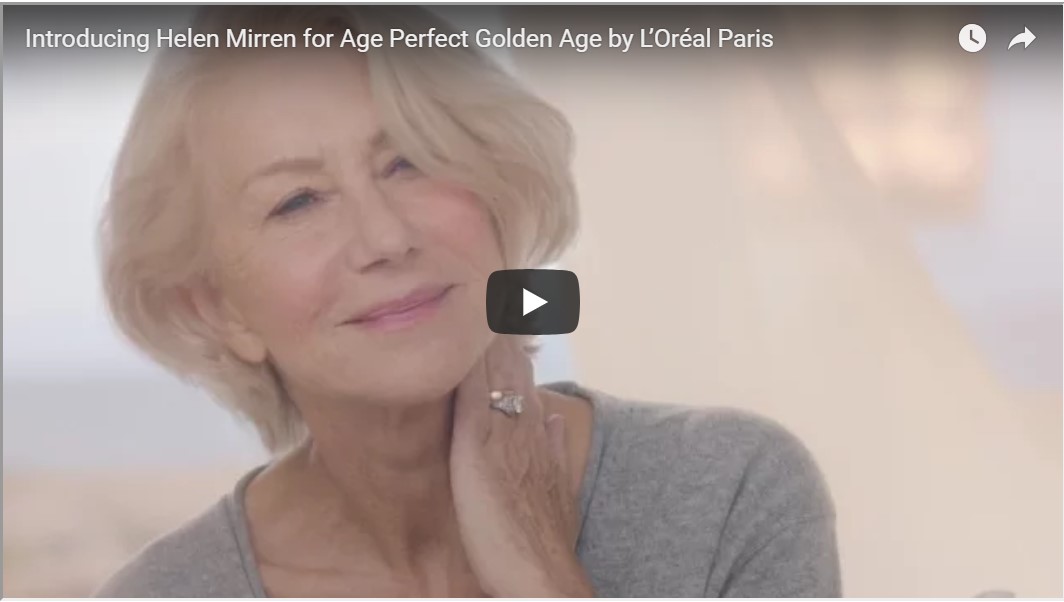 In summary
Your older audience is an experienced, engaged and savvy bunch. They're actively engaging in social media, digesting blog posts and videos as part of their consumer research, and they're buying online more than ever before.
To ignore this demographic is to severely overlook its revenue potential.
But getting it right requires some thought and planning. Because their buyer funnel is generally longer than younger people, you need to present them with the kind of information that helps them with their research and gives them reasons to buy from you.
Visually attractive social media, long-form blog posts, explainer videos and email are all areas to invest your time.
Keep monitoring your boomer activity via your analytics to keep apace with what's working and what's not. There's no harm in experimenting.
Applying some of these tips to your content marketing strategy will no doubt get you results to shout about in no time.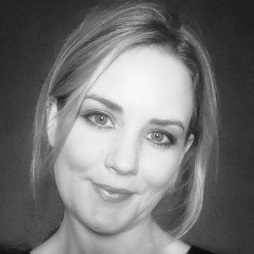 Charlotte Jenkins is an Oxford-based content marketer. She has several years' experience in content writing, editing and digital marketing, helping clients communicate their businesses online.
Read full profile