Hopefully you've been following our advice and are now promoting your content all over the internet, via social media, email campaigns or paid ads. However, you may be falling into the trap of the other 37% of marketers who don't feel they have the data analytics to track their results.
Fear not; there are ways to drill down into your data analytics and find out just how successful each of your campaigns are. It's not even that tricky!
A UTM (urchin tracking module) is a snippet of code that you attach to a URL to enable you to track your marketing sources, mediums and campaigns in Google Analytics. Essentially, the UTM determines how well that URL is performing and produces greater insights in Google Analytics.
1. Why use UTM campaign tracking?
UTM campaign tracking is a useful way to measure the success of trial marketing campaigns, so you can ditch a campaign that's not working and try something else.
For example, you're about to launch a new product and you've built a killer landing page to showcase it. You want to throw as much traffic towards that landing page as possible from social media, ad campaigns and email shots, and then you want to track which source has been the most successful. 
If you were to put the same link in each tweet or ad campaign, you wouldn't be able to differentiate between them. With UTM tracking however, you can measure how successful each specific tweet, ad campaign and email shot has been.
Before you get on the phone to your developer for help, read our tips to guide you in how to set up your own, analyse them in Analytics, and start gaining more control over the specifics of your campaigns. It's not as hard as it sounds!
Examples of where you might use UTM tracking
You have a product page which you think is getting a lot of traffic from a call-to-action (CTA) in your blog. A UTM will be able to tell you exactly how much traffic that specific CTA is driving.
You want to know if/why some email campaigns are doing better than others. A separate UTM tracking code in each email shot will show you.
How are your social media efforts converting into traffic to a certain page? UTM tracking code to the rescue – again!
2. Setting it up
Setting up UTM tracking is pretty straightforward and there are many tools out there to help. The example we're going to use to walk you through the process is a CTA at the end of a blog post. We want to track how many people clicked on that CTA (which is a link to a sign-up page) from various sources.
a. Build your URL query
Go to Google's URL Builder Form and enter your parameters:
Website URL: The page to which you'd like to send traffic
Campaign source: Where the traffic is coming from (e.g. Facebook, email newsletter)
Campaign medium: The channel that's directing the traffic (e.g. email, social)
Campaign name: The name you give your campaign
Campaign Term (optional): Use this for a specific keyword you may want to associate with the campaign (used for paid search)
Campaign Content (optional): Use this to differentiate the campaign from a similar campaign pointing to the same URL
Read more about these parameters here. 
Your URL should end up looking something like this:
https://business.billmonitor.com/users/sign-up/try?fromPage=-blog-2016-08-top-tips-for-saving-money-on-roaming-when-travelling&utm_source=blog-post&utm_medium=https%3A%2F%2Fbusiness.billmonitor.com%2Fblog%2F2016%2F8%2Ftop-tips-for-saving-money-on-roaming-when-travelling&utm_content=Sign%20Up%20Landing%20Page
Which you can then shorten: https://goo.gl/APDpnZ
b. Take your URL and place it in your campaign
This URL is a new link to replace the original link you were using in your CTA at the bottom of your blog post. If you were tracking a link in a social media post, use your new URL there.
c. Repeat this process on as many sources as you need
You may want to track several sources which lead to your landing page. You might have several tweets to send out, a couple of email campaigns, several paid ads and a few more blog posts.
Set up separate UTMs for all of these, making sure you give them all the same campaign name so you can find them easily in Google Analytics.
Don't worry about the terminology you use in your parameters. It only has to make sense to you and be recognisable in Google Analytics.
Top tips for building your UTM: 
Keep a note of all your parameters 
Keep your parameters in lower case (e.g. blog)
Use underscores for multiple words (e.g. blog_post) 
Be consistent when naming sources/campaigns  
3. Try Google autotracking
If you have a long list of links to track the above process may well prove too time-consuming, especially in AdWords. Thankfully, Google offers an easy way around this with autotracking in Analytics.
Navigate to Admin → Property settings and tick the box in Advanced Settings that allows manual tagging.

3. How to read your Analytics report
Now you've set up your UTM tracking you can start monitoring your campaigns in Google Analytics. Within Google Analytics, go to Acquisitions → Campaigns → Sources, and you'll be able to view your campaigns.
In summary
This article is a brief overview of UTM codes and how they can help you zone in on your tracking and measuring within Google Analytics. As with all digital marketing analysis, UTM tracking is a process; it requires constant tweaking and experimenting to make it work for you and your business. Use these basic steps and spend some time playing around, noting down what works, what doesn't, what's useful to track and what isn't. After all, only you know your business goals and how best to measure them.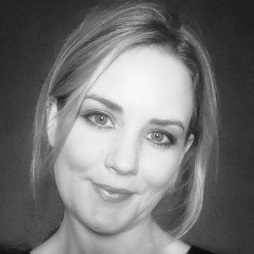 Charlotte Jenkins is an Oxford-based content marketer. She has several years' experience in content writing, editing and digital marketing, helping clients communicate their businesses online.
Read full profile