Even if you're not a social media buff, we bet you've heard of hashtags and are probably even using them in your posts already. While hashtags are widely recognised and have been around for some time now, getting them right can still seem like a minefield and the same questions seem to crop up about them all the time:
Is it really necessary to use hashtags?
How do I choose which ones to use?
How many do I use per post?
Should I be using them differently depending on which social channel I'm using?
Is it really necessary to use hashtags?
I really cannot emphasise this enough – absolutely. Whether it's on Twitter, Facebook or forms part of your Instagram marketing, hashtags are by far the best way to make your content more discoverable. The right hashtags will expose your brand to large and targeted audiences and by making yourself more visible to the millions of people using social networking sites, you have a better chance of attracting new followers, getting more likes, and increasing engagement rates.
If you send out a post without hashtags, the only people who see your content is those who follow your page. Hashtags open you up to a whole new audience. Say, for example, you're a digital marketing agency with 200 Instagram followers and you attend the Adobe Summit. You send out a post with a photo of you at the event and don't use any hashtags. Your maximum audience in this scenario is 200, and it's highly unlikely that all of your followers will even see that post. The hashtag #adobesummit has nearly 12,000 posts so by adding this to your content, you're massively extending your audience reach.
Aside from increasing your exposure, what are some other great reasons to use hashtags?
It helps you reach your target audience. If you sell gym equipment, by using popular fitness hashtags, your post is likely to be seen by those who have an interest in this industry.
Brand-name hashtags provide an easy way for people to find and follow a brand. As customers begin using the hashtag, it builds rapport for you and your followers.
It helps you to join in conversations when topics are trending. #WinnieThePoohDay was trending on Twitter on the 18th of January so Battersea used this opportunity to extend the reach of their post. The tweet below their #WinnieThePoohDay one doesn't have any hashtags and as you can see, it didn't get anywhere near as many likes. If even photos of cute kittens can't generate as many likes, this highlights how much of a difference the right hashtags can make to the success of your posts.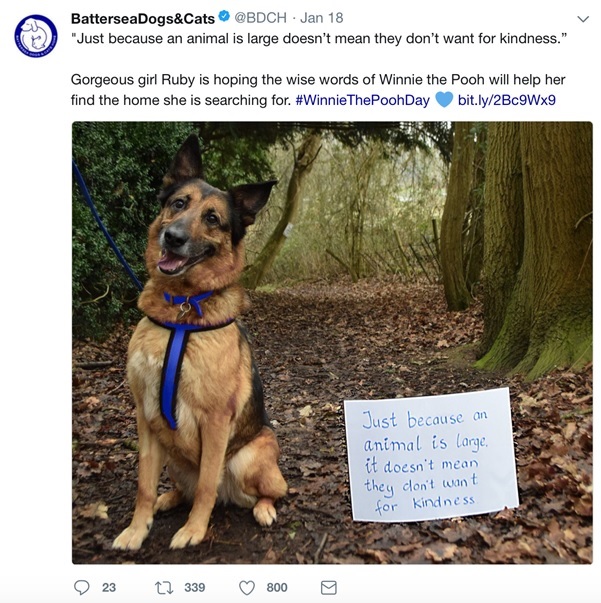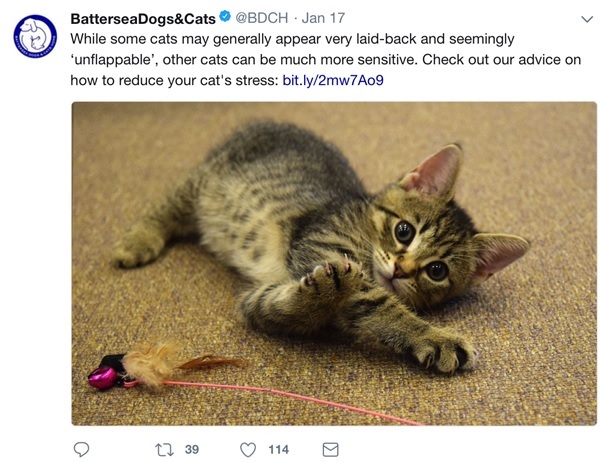 How do I choose which hashtags to use?
Firstly, the hashtags you use should only ever be relevant to your product, service or industry. Just because a topic is trending doesn't mean you should be talking about it. 
If you take the hashtag #RoyalWedding for example, hundreds of thousands of people (200,000 on Instagram alone) are talking about this and will be up until the big day. If you run a bridal boutique, this hashtag is a little goldmine for you because it's a fantastic way to join in conversations and drive traffic to your page. If you're an accountancy firm however, wedding talk isn't your place and it should therefore be avoided.  
Here are some great ways to help you find the right hashtags:
Have a look at your competitor's social media pages. You're bound to pick up a few ideas to add to your list.
Put together a list of hashtags that influential people in your industry are using. Whether it's an individual or a company, they're already well-established with your target audience so why not benefit from their success?
Use Instagram search. Using your mobile phone, type a keyword that's relevant to your brand into the search bar and then select the tags tab. Instagram will give you a list of all the hashtags containing that keyword which is a great way to generate new ideas. Say for example, you type in #copywriting, a list of other suggestions come up including #copywritingtips #copywritingservice #copywritingagency.
When deciding which hashtags to use, here are some faithful do's and don'ts:
Always research a hashtag before using it – often there are topics and conversations associated with hashtags which may make them inappropriate for you to use.
Check for double meanings behind hashtags.
Capitalise the first letter of each word in the hashtag. This makes it easier to read and while it's good to try and make your hashtags as specific as possible, don't go over-the-top.
Say for example you're selling a beautiful lacy, black skirt. On Instagram, the hashtag #skirt has nearly 14 million posts.
This is great for reaching out to a large audience but it's very generic so the chances of attracting the attention of someone looking for your exact product is slim. #blackskirt has 85,000 and is a lot more specific to your item. #laceblackskirt has just 15 posts so it's unlikely a hashtag this specific will get you any more exposure than if you didn't use a hashtag at all.
Don't use hashtags that desperately solicit likes and followers.
Examples include #followme, #like4like and #tagsforlikes. This will only attract spammers, bots and users who have no intention of engaging with your brand in a meaningful way. Instead, tap into more useful popular hashtags such as #TBT (Throwback Thursday). You can use this opportunity to dig into the history of your products or industry – something which actually offers value to your followers.
How many hashtags should I use per post?
Social media users have of course cottoned onto the fact that more hashtags equals more likes and followers. As a result, it's not uncommon to see a hashtag overload on posts.
Although there is no definitive answer for how many hashtags you should be using, if you really want your content to offer value and attract the right followers (not people who are only following you to get a follow back and will then unfollow you), focus on being specific. If this means only using five hashtags, that's absolutely fine.
Twitter has a cap on how many characters you can have per tweet which means it's difficult to go overboard with the hashtags on this platform.
Research carried out by Buddy Media does however suggest that tweets with hashtags get twice as much engagement compared to those without.
Interestingly, Buddy Media's research also found that when users included more than two hashtags, their engagement dropped by an average of 17%.
Twitter's own research into hashtags also confirms there's a significant advantage to using them – individuals were found to see a 100% increase in engagement by using hashtags and brands saw a 50% increase.
With up to 30 hashtags allowed per post, Instagram is the platform you're likely to see the most hashtags. Just because you're allowed 30, this doesn't mean you should be using up your quota.
Interactions have found to be highest on Instagram posts with 11 or more hashtags. This data comes from users with 1,000 followers or less – a group that likely includes small businesses and those just starting out on the social networking site.
This means that for anyone trying to grow their following, hashtags are a great resource.
Hashtags are used less often on Facebook. This could be because one particular study found that Facebook posts without a hashtag actually fare better than those with one.
There is of course no definitive proof to suggest this is the case, but you're far less likely to see hashtags on Facebook. It certainly is worth giving it a try – if it doesn't work then stop, but if you find hashtags are getting your posts more likes then by all means continue using them.
Whichever platform you're using, remember that sneaking popular hashtags into your posts which aren't relevant to your content will not only confuse and dilute your message and you may be exposed as a spammer.
Should my hashtags change according to which social media platform I'm using?
Although hashtags have the same fundamental purpose regardless of which social media channel you're using, their use does still vary.
On Instagram for example, hashtags are often more focussed on the description of the content.
On Twitter however, they tend to be used to join in on a topic of conversation or make a connection with a group of people you'd like to engage with. Here are some helpful guides for hashtag selection on Twitter and Instagram.
It's also worth taking the time to find out which hashtags are popular across the different social media channels.
Just because something is trending on Twitter for example, it doesn't necessarily mean that people are talking about it on Instagram or Facebook.
Hashtags can be confusing but once you've mastered the basics, you'll find them to be an incredibly powerful marketing tool. Using them intelligently during promotional campaigns will draw your target audience into your conversations and help your business to flourish online.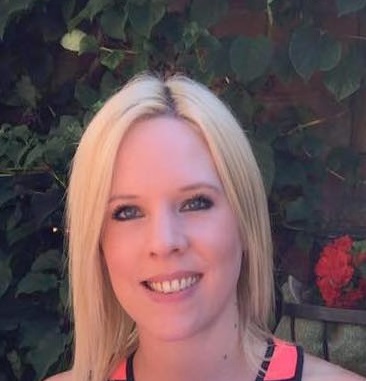 After completing her degree in Journalism, Monique began her career at a digital marketing agency. It was here she discovered a passion for online marketing with a particular focus on content creation for the web. Six years ago Monique set up her own copywriting business, Copyworks Group, which specialises in creating content for websites, blogs, newsletters and social media pages.
Read full profile