Instagram is one of the most popular ways to share photos, and it's not hard to see why. Its suite of photo editing tools and filters make it a great choice for tweaking your photos for that extra sparkle. But with the focus on the image, it's easy to forget that taking the time to write a good caption is critical to making a success of your Instagram marketing. But what does that mean, exactly?
What makes a good caption?
Interesting
As with any kind of content, a good Instagram caption should, first and foremost, be interesting enough for people to want to read it. Instagram isn't the place for hard selling, nor is it enough to post a caption entirely made up of hashtags, as this not only looks lazy, but it means you miss out on the opportunity to engage with your followers. It should be written in your brand's tone of voice, with a bit of personality, and with a clear understanding of who you're writing for (as a business, this will be your customers or the people you want to be your customers).
Taking the time to write something imaginative can pay dividends; it's how accounts like that of Vogue writer Jo Rodgers become so popular. Her evocative captions tell a story with thoughtful details, like this one accompanying a great shot of a bookshop, in which she talks about her book recommendations:
We're having our first morning-to-night soak all summer, and I've never been so glad to wake up in a house full of cold air and damp windowsills, the pear tree outside dripping. During breakfast (today: strawberries, toast with a bare scrape of marmalade), I read book reviews and started an autumn reading list. It's a different breed of list this year, since we'll have a baby from October, and I've decided to stockpile the juiciest, sitting-up-at-three-o-clock type books I can think of for the long nights (I'll call it "Three o' Clock Book Club"; when the time comes, expect an uptick in small-hour stories, with a photo of whichever book is keeping me company). A few in that category for me include The Secret History by Donna Tartt, The Night Circus by @erinmorgenstern, The Discovery of Witches by @debharkness (new book out in September!), and anything by Sarah Waters. So fellow readers, I'd love to know: which books have you lost sleep over? #threeoclockbookclub
It's a long caption – we'll come back to that shortly – but it's compelling enough that you want to keep reading it.
Engaging
As we saw in Jo Rodgers' caption, she ends the post by asking a question of her followers, which leads us to another point. Encouraging engagement is one of the most important aspects of crafting a caption, as Instagram's algorithm uses the number of likes and comments to determine how many people see your posts.
The more likes and comments you receive, the more likely it is that your images and their captions appear in people's feeds – and that means getting your message to more people, improving brand awareness and encouraging visits to your website.
Asking questions to get your audience commenting is a great strategy for increasing engagement, as seen in this post by foodie Cotswolds pub the Ebrington Arms and this one by The Big Feastival. Competitions are another effective way to increase engagement, as in this post by Steamer Trading; a common format is one like and comment = one entry.
Length
There's some debate over whether longer or shorter captions are better, and a bit of trial and error might be necessary to see which your audience responds more to. People tend to scroll down their feeds quickly, and may not take the time to read a longer caption. Sometimes, photos speak for themselves and don't need too long a caption to give them context, like this short and sweet example from the Royal Mail. What's more, longer captions get cut off so that users have to click to read the whole thing, which they may not (use 125 characters or fewer if you don't want this to happen).
That said, longer captions can give you the chance to add value and share useful content, as Lakeland have done with this guide to creating animal faces on cupcakes. They can also help bring the image to life, as travel company Flash Pack does in this post about Borneo, or the Ebrington Arms does in this one.
See what works with your audience by trying a mixture of longer and shorter captions and seeing which ones perform best in your analytics, which you can monitor using handy tools like these.
Tip: If you're going to go for it with a longer caption, make sure it has a strong opening to encourage people to click to read the rest.
What to include in an Instagram caption
Hashtags
You can have up to 2,200 characters in an Instagram caption, and that includes emojis and up to 30 hashtags. Just like on Twitter, anything you put a hashtag (#) in front of becomes clickable, and brings up all the other photos that have the same hashtag in their captions. This can be one word – #sunset – or several, such as #thesimplethings.
Using popular hashtags is a great way to get your photos in front of a much bigger audience, as you'll potentially be seen by anyone looking at that hashtag, not just by people who follow you. You can use tools such as https://hashtagify.me/ to find popular hashtags on a particular subject, and the captions on the photos of popular accounts for your subject matter are another good place to look.
Add hashtags after your caption rather than cluttering up your writing with them. You can separate them from the caption itself by hitting the 'return' key five times, with a full stop on each line, and then adding your hashtags.
Tip: If you exceed 30 hashtags, your photo will be uploaded with no caption at all, so it's worth counting how many you've used before you hit publish.
Mentioning other accounts
You can mention other Instagram accounts in your caption by putting an @ symbol in front of their username, and they'll get notified to say they've been mentioned in a comment. Doing so is a great way to draw attention to your account and build relationships with influencers – those with big follower counts who might, in turn, share your posts with their followers, or perhaps even want to discuss collaborating with you to promote your business more formally.
You'll notice Jo Rodgers did this in the post we saw earlier, mentioning authors of the books she'd recommended. Here's another example from Giffords Circus, which mentions Davina McCall's Instagram handle, and another from the Cotswold Company, a furniture maker, mentioning interiors influencer @rvk_loves.
Calls to action
Want your followers to take a particular action after reading your post? Then ask them to do it. For example, if you're promoting a new product or blog post, update your profile with the direct link to it and then ask readers to "click the link in our profile" to check it out.
Editing
If you've noticed a typo or you want to change your Instagram caption for some other reason once you've uploaded it, don't worry! Simply hit the three dots in the top right-hand corner of the image and you'll have the option to edit what you've written.
Not sure whether or not Instagram is the right platform for your business? Check out our post on whether Instagram is worth your time.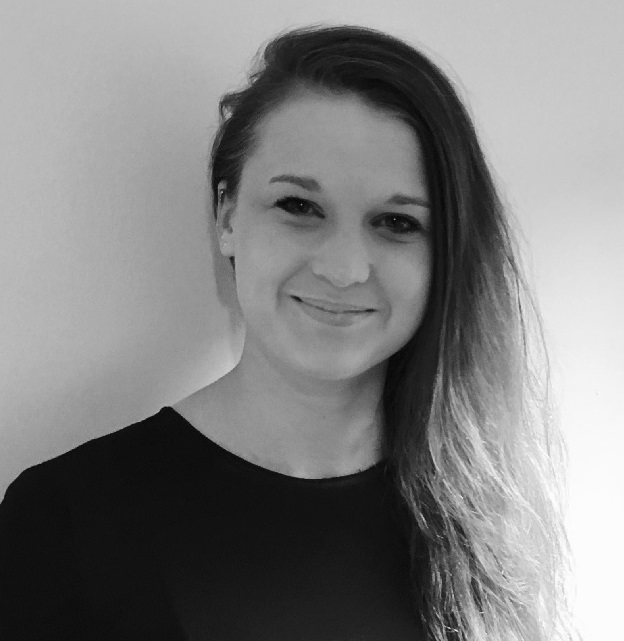 Zoe works as a Content Marketing Executive at the UK Domain. Previously working in advertising and the sporting industry, Zoe has over four years experience in marketing.
Read full profile