Instagram has clocked up an impressive 800 million monthly users and a loyal fan base of 500 million who log into their account every single day. As the second most engaged network after Facebook, Instagram users are sharing a mind-blowing 80 million photos and generating a whopping 3.5 billion likes daily.
Statistics like these are a marketer's dream but how do you even begin to make sure your posts stand out on such a busy and competitive platform? I'll take a closer look at Instagram Explore and how it should form part of your Instagram marketing. 
What is Instagram Explore?
One of Instagram's main tools is its Explore Page – a very powerful feature which can help businesses gain a tremendous amount of exposure with very little effort.
Located just below the search bar, this is an area of the site which helps users discover new posts and accounts they may like based on their Instagram activities.
This section will look different for every user because the images you see are made up of posts you've liked, and photos which have been liked by people whose content you have liked. That's a bit of a mouthful but in a nutshell, Explore is like your very own network full of users who are posting content that's relevant to you.
One of the greatest aspects of this feature is that when your followers like your post, it will show up on the Explore page of their followers. It's a great way to boost your success on the network thanks to added exposure and increased opportunities to reach new customers who may not have otherwise seen your content.
Why you need to feature on the Instagram Explore page
Getting on the Instagram Explore page can offer a number of benefits to small businesses including:
It will help your posts to get more likes
It builds brand awareness because your business is exposed to a whole new audience of potential customers
It can help you to acquire new customers and sell more products
Because the algorithm is based on individual interests, you'll be exposed to a targeted audience instead of a random one. This gives you more exposure to the type of customers you're looking to attract
It's free
Top tips for featuring on the Instagram Explore page
The posts which feature on Instagram's Explore page are automatically selected based on who users are following and the type of content they're engaging with. We may also see video channels which can include posts from a mixture of hand-picked and automatically sourced accounts based on topics Instagram thinks we will enjoy. 
Although Instagram's algorithms will determine who sees what and when, the good news is that there are a number of ways in which you can help to influence this. Below are some of my top tips for getting your posts featured on Instagram Explore.
Engage with people who have a large following
One of the most effective ways to feature on Instagram Explore is to try and get an account with a large following to like or comment on your post.
Say for example, you upload a photo and Business Insider UK likes it. Your photo will then appear on the Explore page of those who like or comment on Business Insider's posts. With nearly 100,000 followers, this could have a huge impact on the number of people who see and like your content.
It's this 'network effect' which makes photos go viral because the more comments and likes you get from people, the more your photo will appear on the Explore page of their followers.
How do you manage to attract the attention of big names and brands however? A great method is to tag the person or company you're talking about in your post. This user for example has thanked the email marketing platform, MailChimp for sending her some socks. She tagged MailChimp in her post and they responded by liking her photo. Even getting a simple like from an account with a large following can help you to get the kind of exposure you want for your business.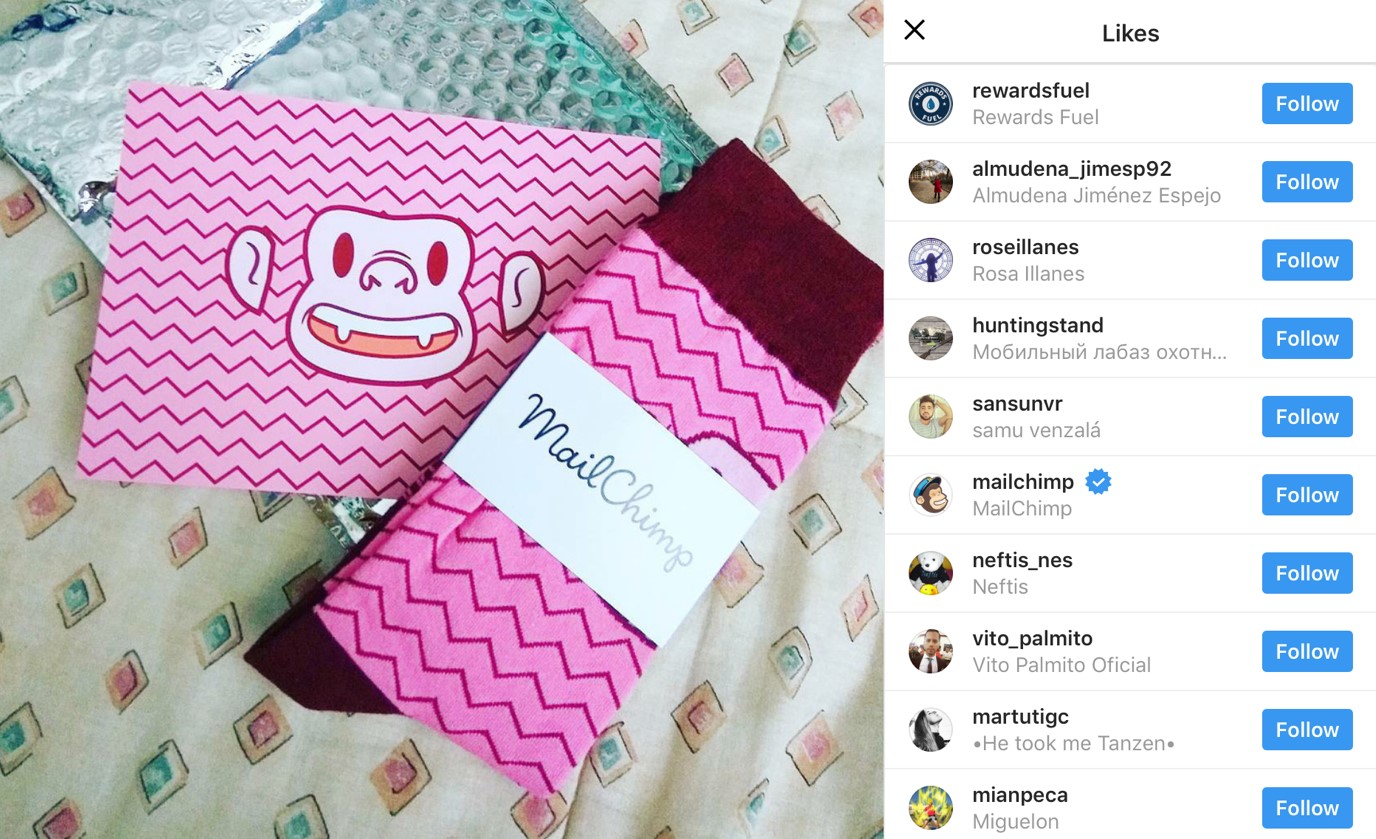 Create content aimed at your target market
What we know now is that the only way to feature on Instagram's Explore page is to get people to like your posts. The best way to do this is of course to create great content that's going to pique the interest of your target market.
Spend some time on 'social listening.' This basically means stalking your customers and competitors (only on Instagram) to see what they're doing, what they're saying, how they're saying it, what they like, and who they're engaging with.
When it comes to your competitors, which of their photos are getting the highest rates of engagement? What are people saying about their posts? Take the things they're doing really well and use that as a foundation for your social media content. Don't directly copy them however because to be interesting, your brand needs to be unique.
Similarly, look at which of their posts aren't working well and save yourself the time and effort by avoiding this type of content.  
It is of course also vitally important to understand what your potential customers are interested in. The best way to do this is to follow them on Instagram. When you're in the app, click on the heart icon and then the following tab. Here you will be able to see all the images that the people you're following have liked and this will give you a fantastic insight into the type of content they want to see.
Time your posts strategically
Posts that receive a burst of likes shortly after they're posted are more likely to perform better in both the Instagram feed and on the Explore page.
The best way to ensure this happens is to publish your content when your target audience is most active and believe it or not, there is a way to know exactly when this is. If you haven't already, change your account to an Instagram business profile and head to the analytics section. This will provide you with valuable data about when the best time for you to post content is based on when your followers are online.
By scheduling your posts around this, you're giving your posts the best chance possible to get the most engagement straight away.
If you don't have a business profile, set up an account with Union Metrics. Even the free tools provide you with key information including when you should post, who your biggest fans are, what your top hashtag is and which of your posts get the most likes.
Use a call-to-action
Using a call-to-action is a great way to prompt followers to give you a call, click on a link or comment on your posts. Remember, one of the best ways to get your content to show up on the Explore page is through other people's comments so try ending your posts with a question to encourage them to engage with you.
Don't forget to comment on other people's posts as well because this will help you to build up an Instagram community which will reward you with more than just likes. Commenting on other people's posts will further increase your exposure because their followers will see your comment and may decide to check out your profile as a result.
Use hashtags
One of Instagram's most famous features is of course, the hashtag. Using hashtags ensures that your posts are seen by anyone who is searching that keyword. Quite simply, if you want to get your posts seen and liked by others, they're absolutely essential.
Hashtags can also help you to feature on the Explore page of those who are using and interacting with the hashtags you're using. 
Keep your hashtags relevant to your content because this ensures that you're targeting the right kind of customer. Just because something is trending, it doesn't necessarily mean that you should jump on the bandwagon. If it's not relevant to your business, it's not helpful and you shouldn't be using it.
Also try to avoid using hashtags which are vague. #love for example may have 1.2 billion posts but it's so ambiguous that it's unlikely you're going to attract a valuable following by using it.
Hashtagify.me is pretty basic but can provide you with all the insights you need with regards to which hashtags you should be using.
Say you're an accountancy firm for example. With the self assessment tax deadline approaching, December and January is a fantastic time to send out content about this. Using hastagify.me, you can search the hashtag #taxreturn and it will tell you the recent and overall popularity. The site will also provide you with other helpful information including top influencers using this hashtag as well as ideas for similar terms you can use.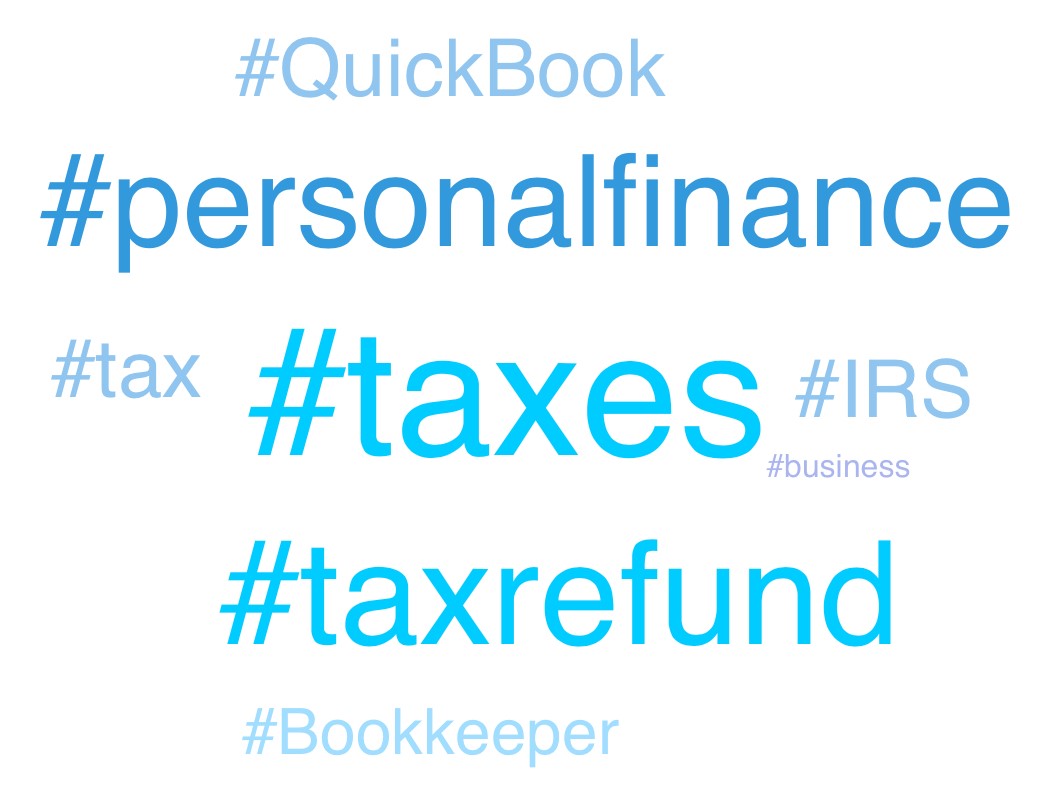 There are also a number of mobile apps such as Focalmark which can help you to identify the best hashtags to use when posting content on Instagram.
In conclusion, the more engagement you get on your posts, the more likely you are to feature on the Explore page. Every time you create a post, don't press send until you've answered the following:
According to your research, is this the type of post that's going to offer value to your followers?
If appropriate, have you tagged other people or companies in your post?
Have you tailored your content to the audience you're trying to attract?
Is this the right time to send out a post?
Have you used a call-to-action?
Are your hashtags relevant?
Once you've mastered your Instagram content strategy, you really will start to reap the benefits through increased likes and engagement. Good luck and happy posting!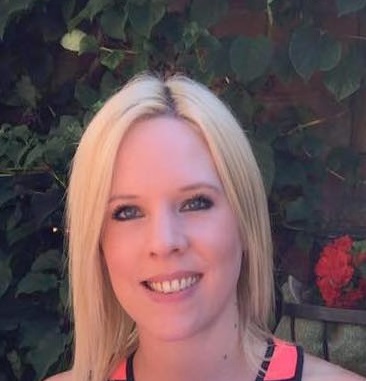 After completing her degree in Journalism, Monique began her career at a digital marketing agency. It was here she discovered a passion for online marketing with a particular focus on content creation for the web. Six years ago Monique set up her own copywriting business, Copyworks Group, which specialises in creating content for websites, blogs, newsletters and social media pages.
Read full profile