Instagram is one of the fastest growing social platforms out there, with over 1 billion monthly active users. 
And not only are there a LOT of people using Instagram, but they are shoppers. That is, Instagram users admit to being influenced by brands simply by what they post on the platform.
Given this, you'd be forgiven for chomping at the bit to set up your Instagram for Business profile. If so, then we'll take you through the steps you need to take to make the most of your Instagram business activity.
But before you do, just hold on a few moments and consider whether or not Instagram is the right platform for your business. Instagram, as it happens, isn't suited to everyone!
In today's post we'll look at:
When Instagram isn't good for your business
Setting up your business account
How to post well
Expanding your Instagram following
Nurturing customer relationships
Measurement
Why Instagram isn't good for your business
Knowing whether or not to adopt Instagram into your marketing comes back, once again, to knowing your customers and competitors.
Simply put, if your audience isn't on Instagram, and your business doesn't fit the Insta-culture, then you're better off focusing your efforts elsewhere. Instagram probably isn't for you if:
Your target audience is over 35
Instagram is a complete hit with the youngsters out there, with around 90% of its users being under the age of 35. If, therefore, you have an older demographic of customers, then it's possible that Instagram isn't for you. After all, how will they ever come across your Instagram posts if they're not on the platform in the first place?
Your competitors aren't using Instagram
A big clue as to whether or not you should be using Instagram is whether it's being used by your competition. This isn't to say that you shouldn't be blazing the Instagram trail, but it could be a clue that Instagram just isn't right for your industry.
Your goal is to drive traffic to your site
Take a look at your social media goals. If your main aim for social media is to drive lots of traffic to your site, then Instagram isn't likely to be the best way to do this.
Because it's so image-heavy, with few links through to your site (apart from the link you place in your profile bio), then it's unlikely to drive many visitors directly to your site. Other platforms, such as Facebook and Twitter, are better suited to this.
Your business isn't "visual"
Although some very "unphotogenic" brands out there are using Instagram competently (General Electric comes to mind, in particular), the smaller businesses out there struggle to get traction on Instagram if their brand isn't particularly visual.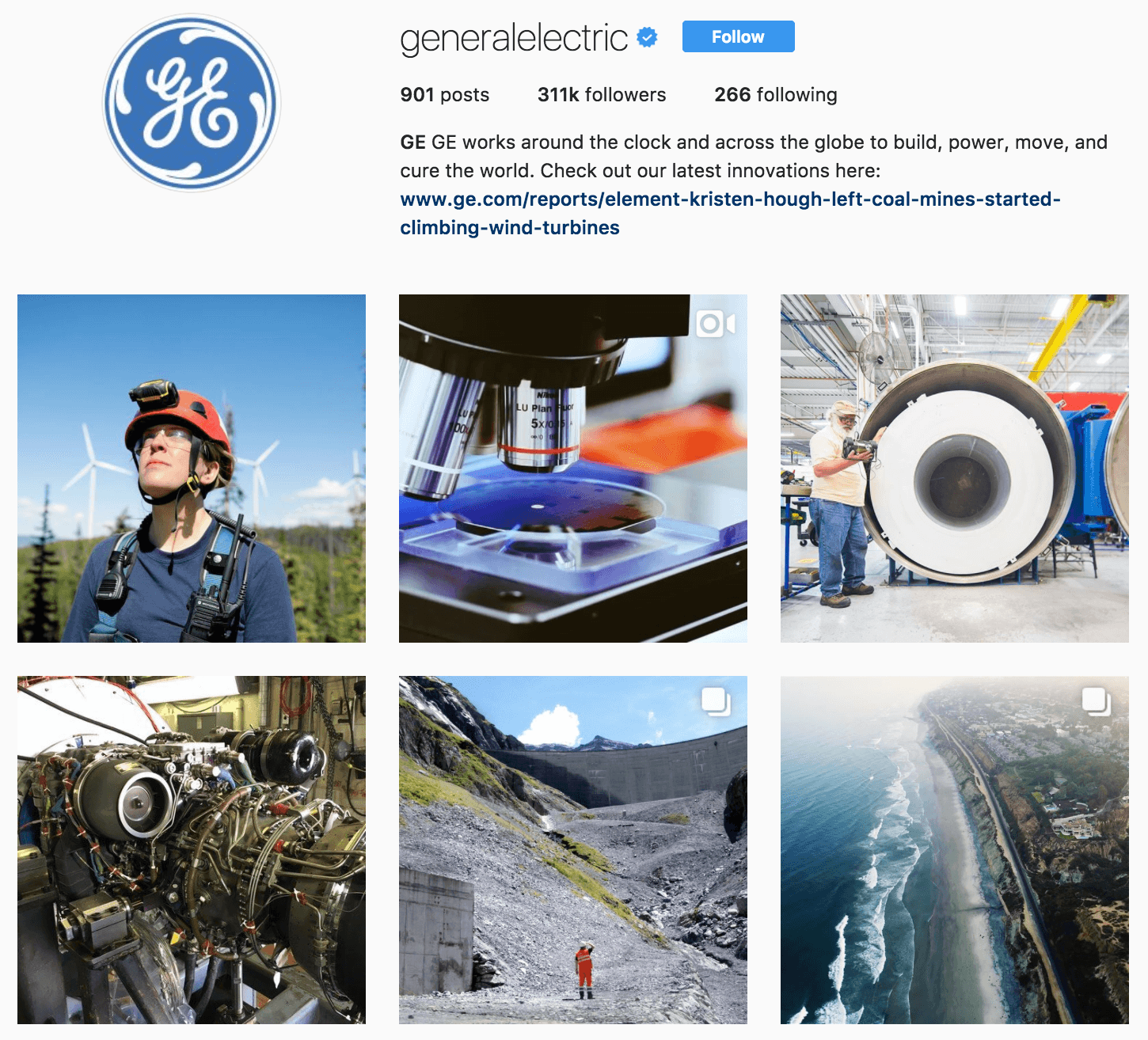 Say you're a manufacturer of industrial compressors, for example. It might be hard to translate your passion for what you do via the medium of photography.
It's almost impossible without a talented photographer at your disposal. Indeed, even if you did manage to take some great images of your fancy new industrial compressor, would you expect your audience to be looking for it on Instagram?
Having said that, if you're prepared to forego the temptation to showcase your latest machine, then stick to behind-the-scenes snaps of the business to express your brand culture.
If Instagram is for you…
Now you've decided that Instagram could be a good fit for your company, it's time to start optimising your account and shaping your Instagram marketing.
1. Set up your optimised Business Instagram account:
Don't forget to set up a separate account for your business, rather than using your own personal account. Your audience want to know about your brand, not you!
Get your bio right
Set up an engaging profile by writing an inviting bio that hooks your followers in. You're only allowed 150 characters, so make it snappy and interesting.
Don't forget to include a link to your site so followers know how to find out more about you. It's the only clickable link in Instagram, so it's important not to forget it! Also, don't forget to include your phone number so that people can reach you directly.
Identify your brand
Use an image and name that's consistent with your website and brand so as not to confuse your followers.

2. Start posting…and do it well
The beauty of Instagram is that it allows "passive shoppers" to soak up your brand. It's your chance to get under the skin of your following without having to do the tedious sales pitch. But this is only effective if you get into the spirit of Instagram and post creative and professional images that will strike a chord with your audience.
Get the sizing right:
Instagram images are typically square, at 612×612 pixels, so don't post the wrong size and risk cropping out parts of your image.
Get the style right
Lifestyle photos are always popular on Instagram, and are a great way of getting across your brand culture to your followers. Intriguing behind-the-scenes snaps are a great way of letting your customers in on your business day-to-day.
Use editing tools
Instagram's own editing tools are a useful way of getting a recognisable style that your audience will respond to.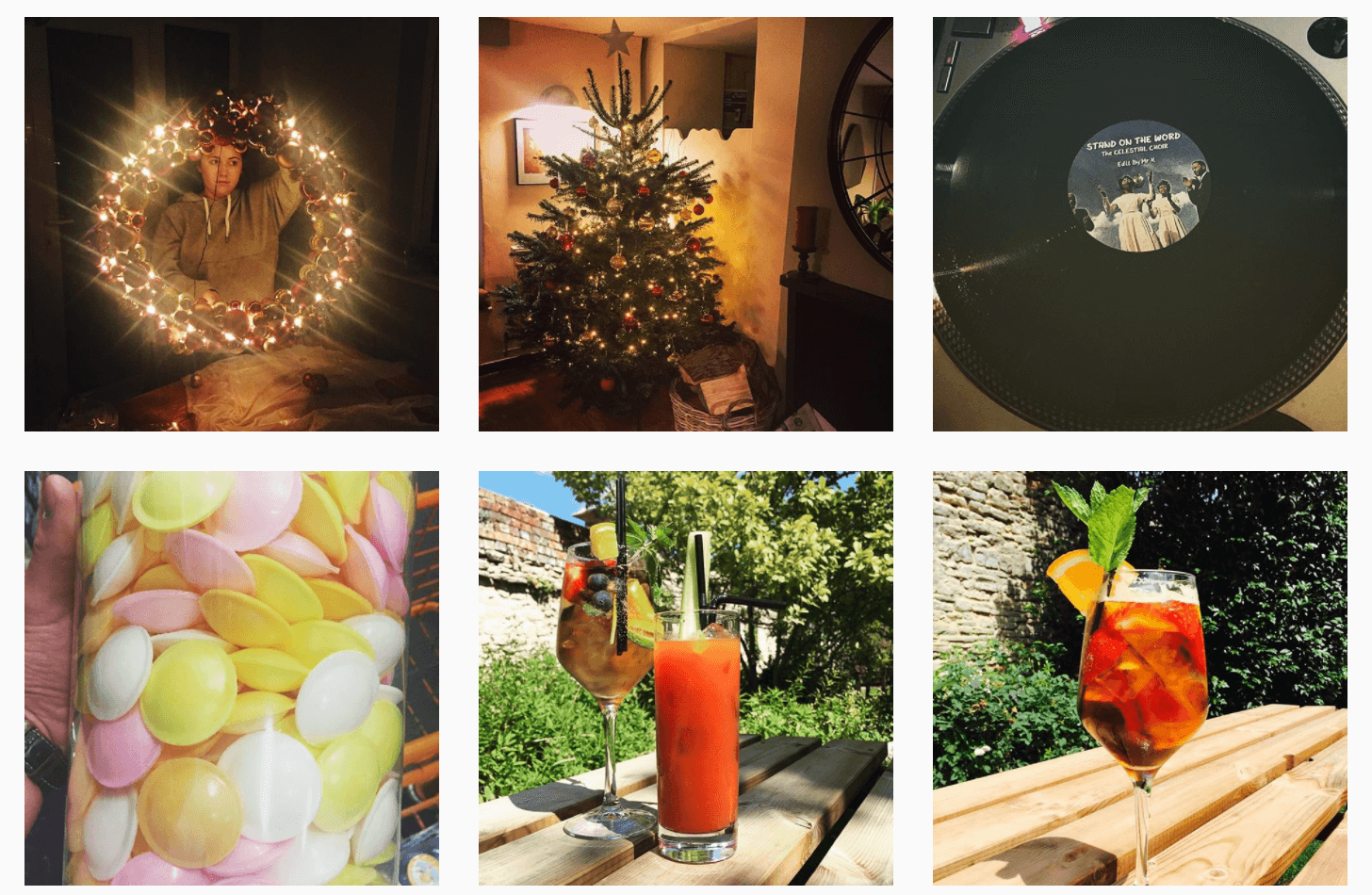 Use Instagram Stories
Instagram Stories allow you to create a slideshow that will last just 24 hours – a bit like Snapchat Stories. It allows you to give your audience a fun behind-the-scenes insight and engage with influencers by tagging other accounts. You can also use hashtags in your stories to make them more findable.
3. Expand your Instagram following
Expanding your following on Instagram is a slow process, and requires a degree of patience and perseverance. But there are things you can do to speed up the process of reaching your audience and expanding your followers:
Use #hashtags in your posts
Hashtags help match your posts with key words and phrases that people are searching for.
Research the best hashtags for your niche, and adopt them in relevant Instagram posts. These can either be specific to your industry, or general (#tbt – Throwback Thursday), but make sure they're relevant to your audience and post.
Be careful not to go overboard on the hashtags, or you risk diluting the discoverability of your post. No more than five per post is a good benchmark.
Identify brand influencers
Consider who your industry ambassadors are and check out their Instagram activity. Reach out to them and ask them to share your brand. You can also informally partner with competitor brands by getting involved in influencer marketing and buying "shout outs". Essentially, you're paying for big brands with large followings to promote you.
Connect with your following
Become part of the Instagram "conversation" and share other individuals' and brands' images, using appropriate #hashtags and @mentions. The more you engage with your audience, the more likely they are to reciprocate.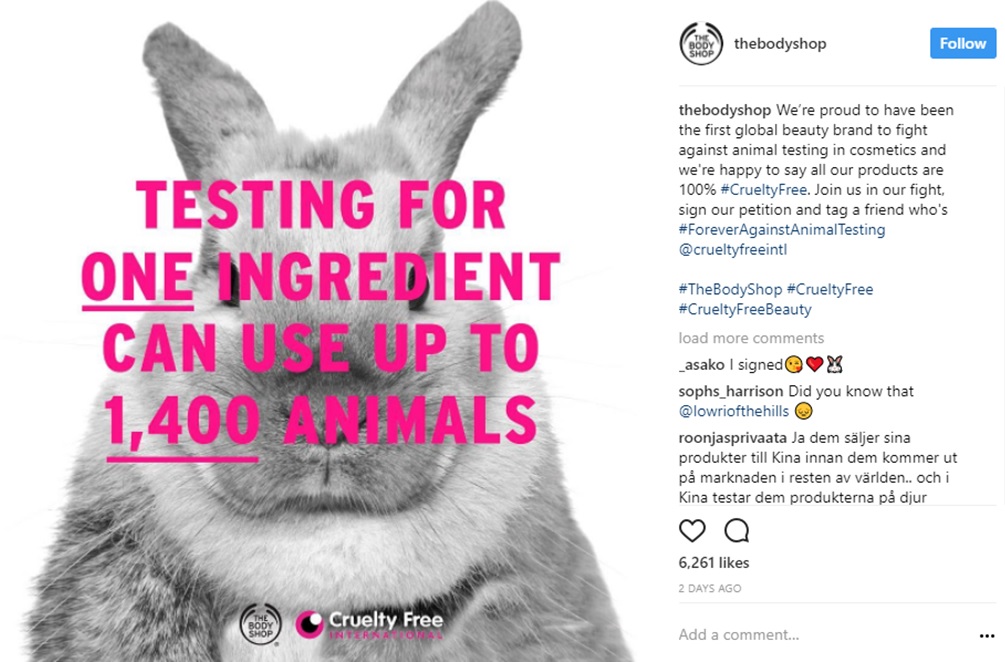 4. Nurture customer relationships
You can use Instagram to boost your following and foster good relationships with your audience and industry influencers:
Write great captions
Whilst we've established that Instagram is primarily a visual platform, a creative caption below it helps to engage your followers further. It might include a call-to-action ("find out more on our blog") or ask a question ("what's your favourite summer cocktail?")  to spark a conversation.
Set up competitions
Engaging your customers with competitions is said to be one of the most effective ways of increasing your following. There are various ways in which to set up competitions, from simply asking your audience to "like" a post to win a prize, to hosting a photo contest using one of your hashtags.
Create Instagram "shopping"
Instagram Shopping, a relatively new phenomenon, allows businesses to post their product images and make them more discoverable. Followers can click on items to find out more, and when they're ready to buy, they can click through to your website to complete the purchase.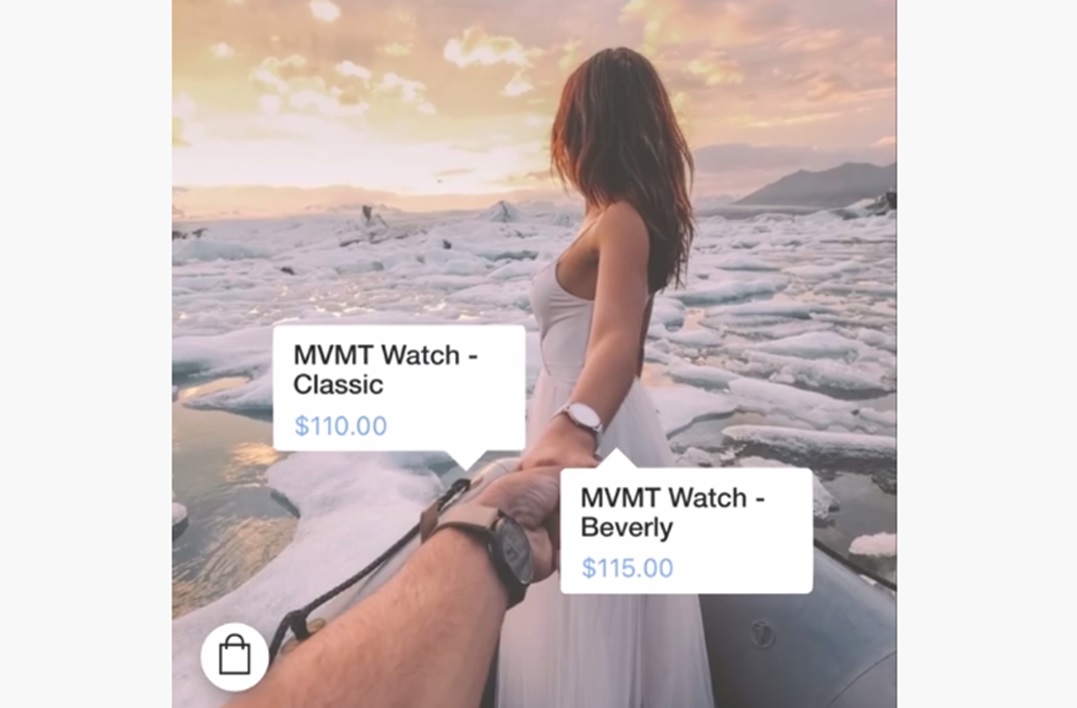 Use Instagram advertising
Instagram is currently making it easier for smaller businesses to advertise on Instagram. Businesses are invited to create photo, video, carousel and Stories adverts.
Similar to Facebook advertising, you choose your objectives, budget, target audience and scheduling, and hey presto! Your ad will start appearing as a sponsored ad in people's Instagram feeds. For more, check out HubSpot's step-by-step guide.
5. Measure and tweak
The best way to find out if Instagram is working for your business is simply to measure its successes and failures. That way, you can start tweaking your Instagram content and posting times, or you may decide that Instagram just isn't right for your business.
Either way, it's worth being clear on what Instagram success looks like for your business. Is success a large following, good engagement with your posts, or click-throughs to your website?
There is an array of social media scheduling and analytics tools out there to help you to set up your posts, and measure your follower count, engagement and clicks.
Iconosquare is probably the best-known Instagram analytics platform, allowing you to schedule posts, respond to comments, and get in-depth analytics of your engagement and growth.
When deciding which social platforms to adopt in your marketing campaign, Instagram seems a no-brainer. With the biggest monthly subscription, and the most engaged user base, it seems that sharing your images on Instagram will equate to instant business success.
But in fact, Instagram simply isn't suited to every business. If yours isn't a company equipped for the visual, or if your following just isn't active on Instagram, then it's worth diverting your attention to Facebook, Twitter or LinkedIn.
However, if you decide that your business could benefit from Instagram, then our guide to optimising your business account should give you a great start. Good luck and happy snapping!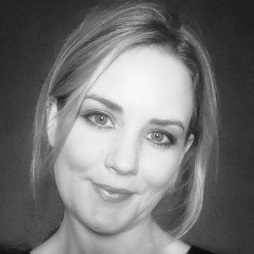 Charlotte Jenkins is an Oxford-based content marketer. She has several years' experience in content writing, editing and digital marketing, helping clients communicate their businesses online.
Read full profile