Instagram Live is a feature which allows users to stream video to their followers and engage with them in real time.
It's a great way for brands to interact directly with their followers as viewers can like and comment on the video, providing meaningful engagement.
The feature has become so popular that over 100 million users are either watching or creating live content on Instagram every single day. With statistics like these, it's a tool every small business should think about including in their Instagram marketing.
Some other benefits of Instagram Live include:
Newsfeed priority – posting a live video will put you at the top of your followers' feed meaning they're more likely to see your content and engage with it
It's a great way to speak directly to followers and drive engagement, leads and those all-important sales
Cost-effective. You don't need professional equipment or studio access to create fun and interesting content via Instagram stories or lives
You can access viewer counts of your stream after ending the video and use Instagram Analytics to review engagement metrics such as likes or comments
After streaming, you can save and repost live video content. This means followers who missed your live can catch up later and it also enables you to repurpose and lengthen the life of your videos
With Instagram Live, you can respond immediately to customer issues and answer any questions they may have. This helps to manage and improve customer service
The more you engage in genuine face-to-face interactions with your followers, the more they'll trust you
Builds brand identity. You can show your followers who you are and what sets you apart from your competitors
How to go live on Instagram
Used correctly, this feature gives small businesses the ability to interact with followers in a meaningful way as well as attract new audiences.
If you're new to this, below I've provided a step-by-step guide detailing how to go live on Instagram.
Step 1
Prepare for your live. The last thing you want is to go live and have an awkward interaction because you don't know what to talk about. Decide on the topic you'll be discussing beforehand so you know exactly what you're going to discuss. Also let your followers know the date and time you'll be going live so they know to tune in. This will also give them the opportunity to think of questions to ask.
Step 2
Click on the camera icon in your Instagram feed or click on the blue + on your profile photo like you would if you were going to post a story.
Step 3
Scroll left until you see the 'live' option.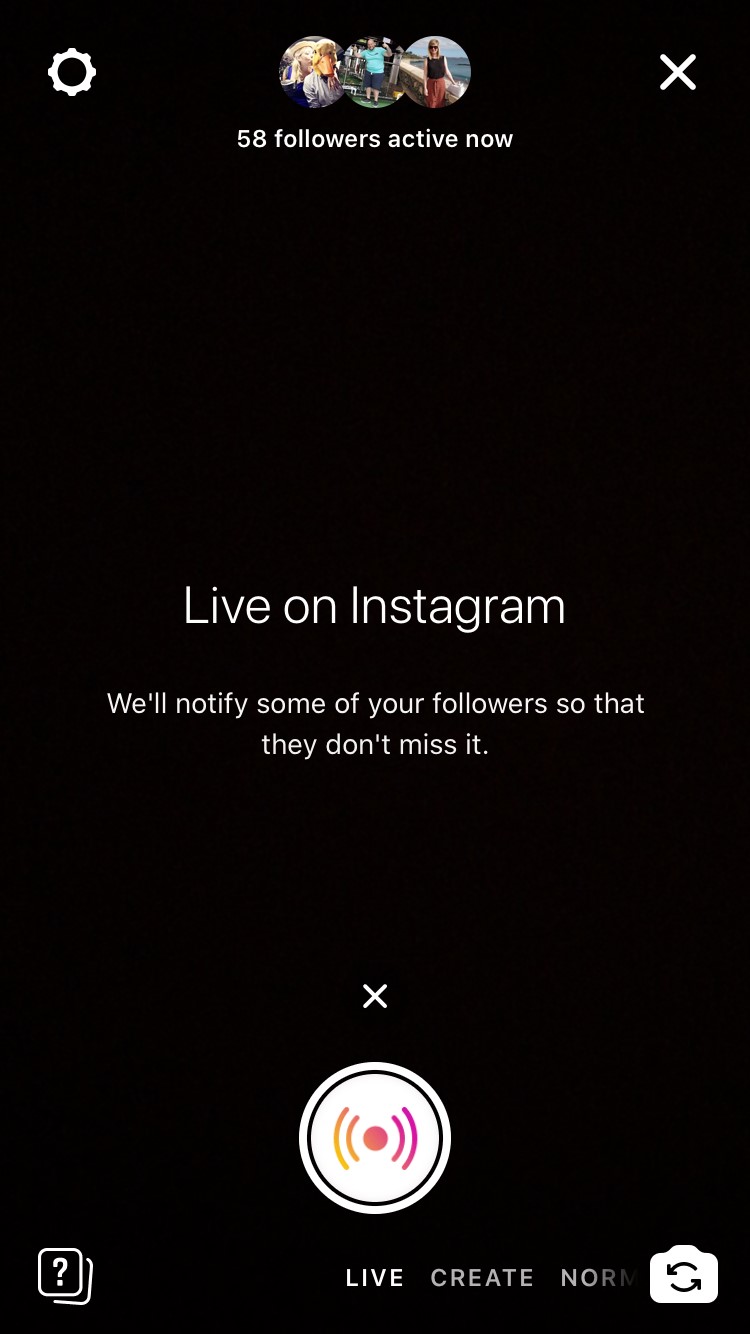 As you can see, Instagram tells you how many of your followers are active right now. This is a great way to determine the best timing for your Instagram Live video. Naturally, the more people who are online when you go live, the more likely you are to get higher viewer numbers.
Step 4
Click on the icon and you're live. Instagram will tell followers that you're live so it's worth waiting a minute or two for it to populate.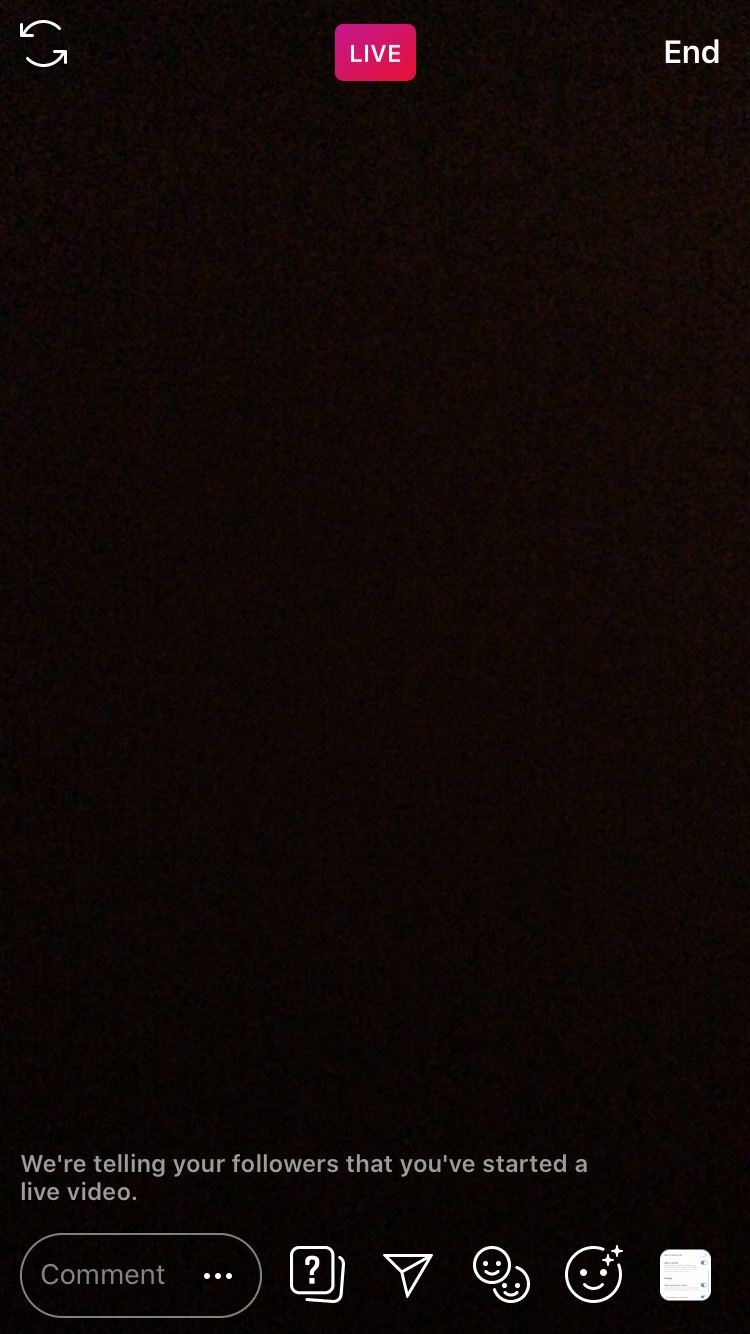 Step 5
When you want to end your video, simply click 'end now' and you're all done. From here, you will have the option to delete the video or share it to your story so followers can view it for another 24 hours.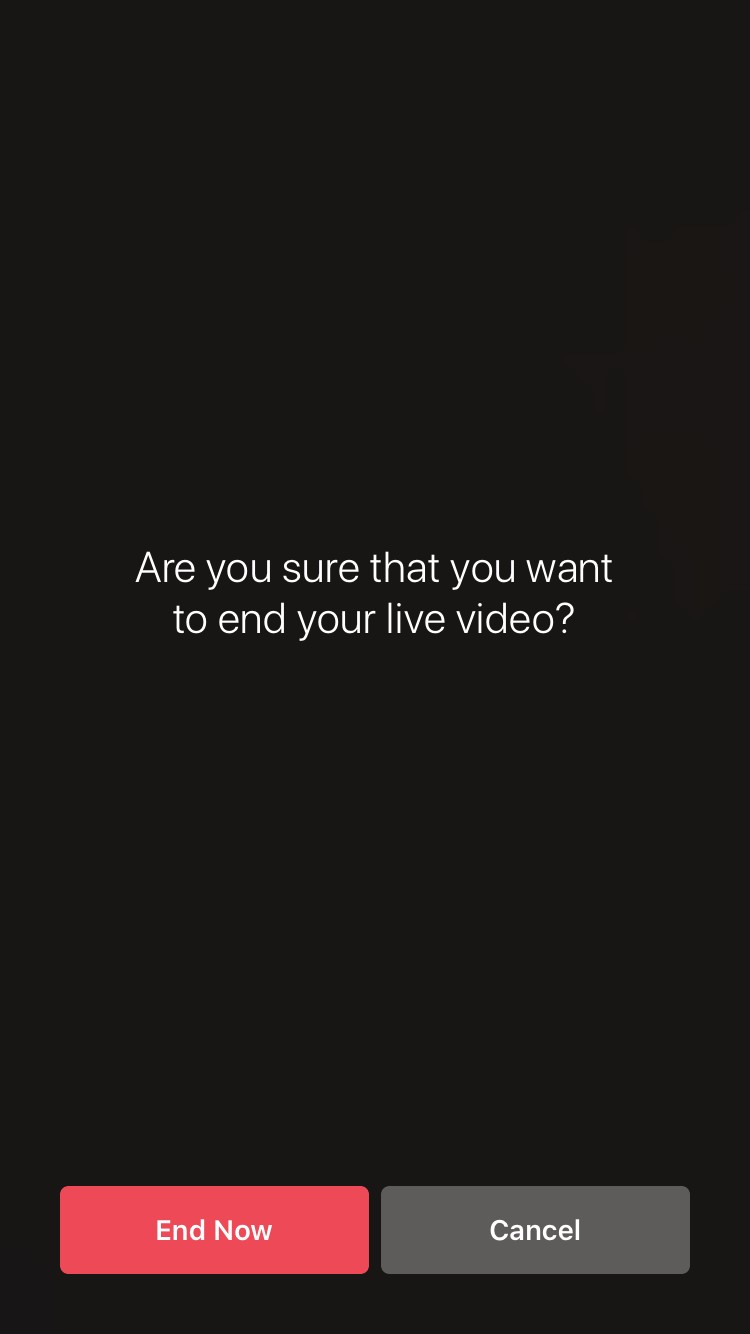 Instagram Live options
You have a number of different options and settings to choose from for your Instagram Live video.
If you click on the icon with the two smiling faces, it will give you the option to go live with someone else. This is great if you have other members of staff jumping on the live or if you have a special guest to showcase.
Clicking on the icon with just the one smiling face is where you will be able to access all the different filters.
Before you go live, you can edit your settings for your video by clicking on the gear icon in the top left corner as shown in step three. This will present you with a number of options including who can see your video and how it can be shared by others. 
How SMEs can use the live feature
To help you get the most out of Instagram Live, below I cover everything from promotion and filming to what to do afterwards.
Before going live
As mentioned above, it's important to decide on the topic and purpose of your live before you start streaming your video to all your followers.
Perhaps you have a product you want to demo, a tutorial explaining more about how your services work or you want to let everyone know about an exciting new launch you have coming up.
Other possibilities include:
Running a question and answer session
Letting followers know about a limited time offer or sale
Going behind-the-scenes at your office or on a day out
Feedback sessions. These are great if you've recently launched a new product or service
Feature a special guest. Getting an influencer on board is a fantastic way to boost your profile quickly. Instagram influencer marketing is often very effective because influencers are trusted and respected by their large following. Food and Wine magazine did an Instagram Live with celebrity chef, Pete Evans and promoted it on their stories so all their followers knew about it.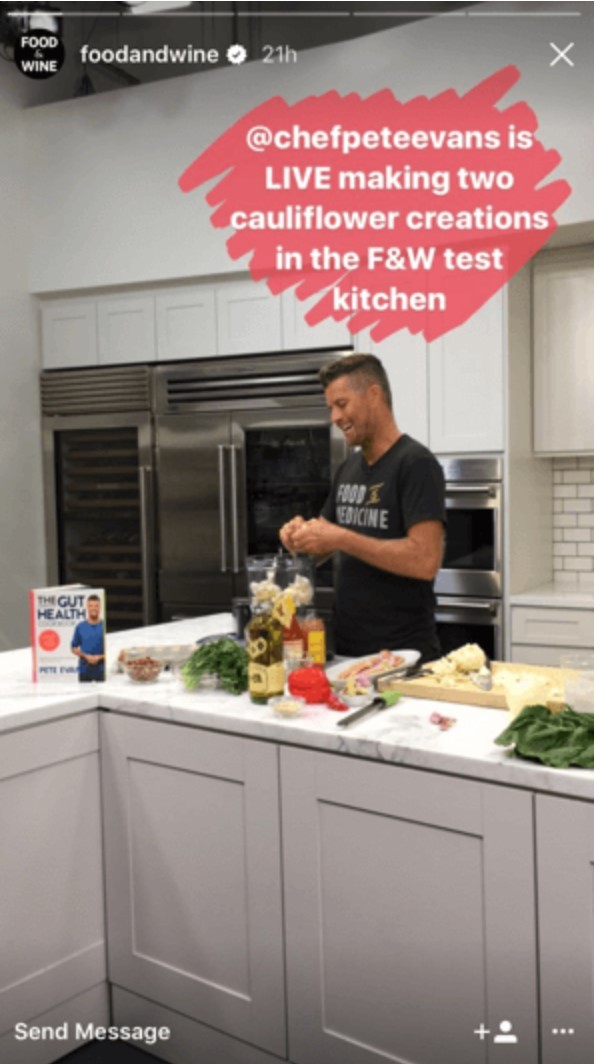 Whatever you decide, let your followers know when you'll be live and what they can expect from the session. You can do a post about this on all your social media channels and also let people know through your stories.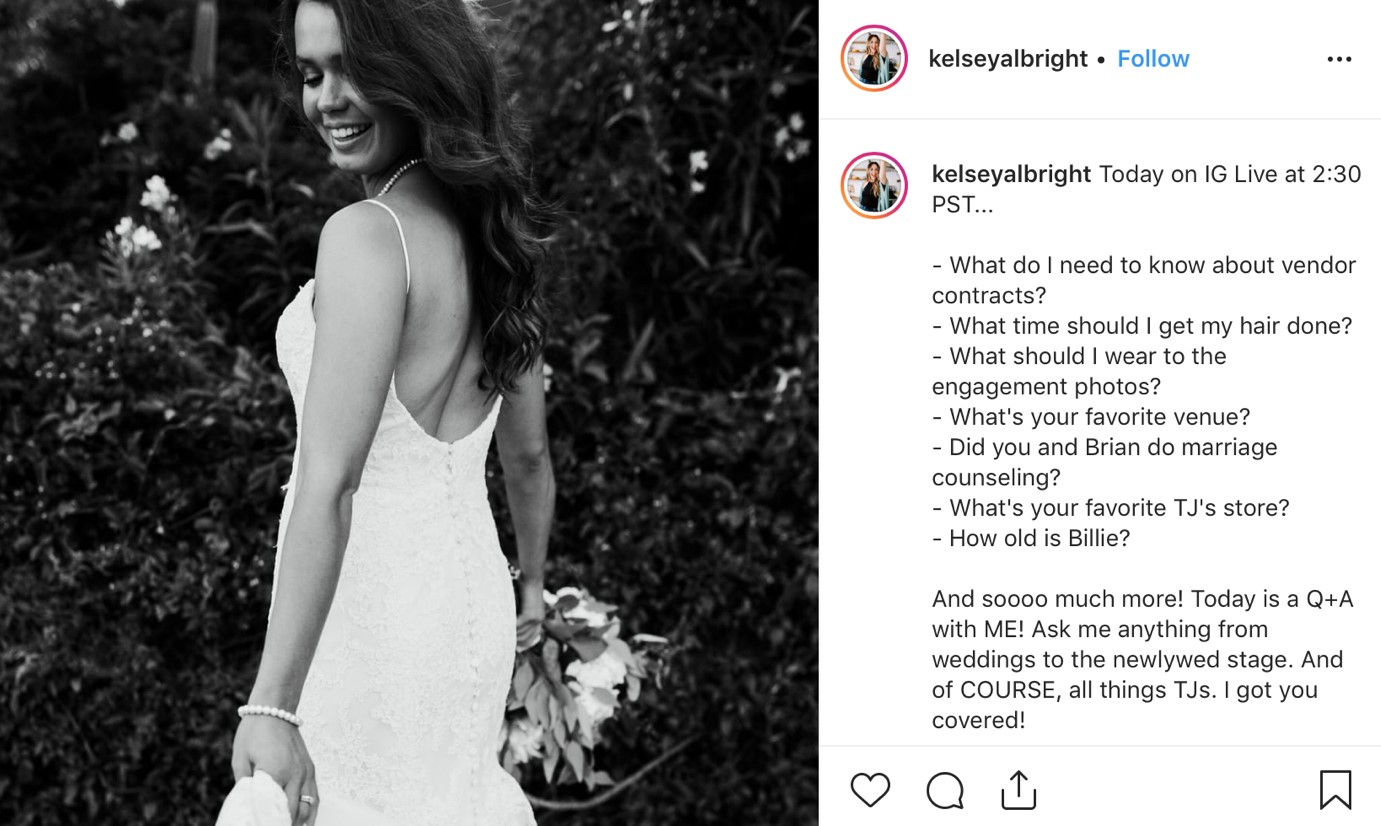 During your live
You'll know that your stream is running successfully because there will be a little pink 'live' icon in the top left corner. At the bottom of the screen, you will also be able to see how many people are watching. If your viewer number remains steady, you know people are engaged with your content. If the number keeps going down however, this is a surefire sign that people are bored.
Some great ways to keep viewers engaged during your Instagram Live video include:
Give late viewers some context by pinning the title of your live broadcast. Simply type the title of your video in the comments section and tap the comment to pin it. All you need is one short sentence so people instantly know what your video is all about.
Encourage people to ask questions or share their thoughts about whatever it is you're taking about.
Don't be afraid to ask people to comment on or like your video because this is great for your engagement. The more engagement you're getting, the more Instagram's algorithms will favour your profile.
Engage with your viewers and don't just talk at the camera. If someone asks you a question or comments on something, make sure you acknowledge them.
Reward viewers for tuning into your Instagram Live. You can do this by running a special promotion or sharing a discount code at the end of your live. Make sure you let people know you will be doing this in your promotional posts before you go live.
After your live
Your live may be over but there's still so much more you can do to promote your video. The first thing is to make a note of how many people viewed your live. Keeping track of this will help you to determine the best time to go live and which topics are the most popular among your followers.
Save and share
After you've finished your Instagram Live video, you can save and/or share your broadcast. Instagram will automatically give you the option to do this when you end your video so simply click save or share.
If you save your video, it will go to your camera roll so you can use the content for other purposes. If you share it, it will be available for 24 hours. Followers can access it by clicking on the circle around your profile picture and it will give them the option to view your stories or your live.
You have the option to pin selected follower comments to the top of the video. Do this for insightful questions, interesting comments or great feedback you've received because this will encourage other people to watch the video if it's the first thing they see when they click on it.
Do a follow-up post
A great tip is to do a follow-up post or story summarising your live session. Not only does this remind people about what you talked about, it's also helpful for those who couldn't tune in. They can either catch up later if you saved the video or read the highlights or important updates on your follow-up post. People hate to feel they've missed out on anything so follow-up posts are also a really good way to generate a buzz about your lives.
As a small business owner, Instagram Live is great at promoting two-way communication between you and your audience. In an internet full of spam and never-ending memes, you can create something that's very hard to come by today – a true connection.
Not only are live videos a fun and informal way of reaching out to your customers, it creates so many opportunities to build trust and transparency with your audience.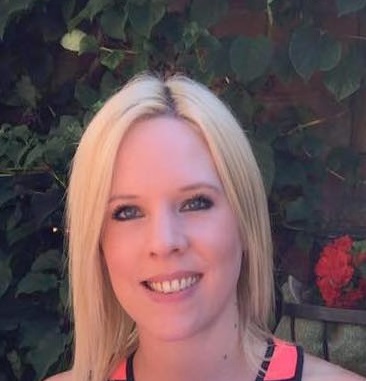 After completing her degree in Journalism, Monique began her career at a digital marketing agency. It was here she discovered a passion for online marketing with a particular focus on content creation for the web. Six years ago Monique set up her own copywriting business, Copyworks Group, which specialises in creating content for websites, blogs, newsletters and social media pages.
Read full profile