We're probably all familiar with the famous phrase 'content is king' or heard about the rise of content marketing as an effective online channel to reach and engage with new customers, boost SEO and more.
Content marketing is no longer just about blogs and written articles, it now encompasses a range of online assets including social posts, infographics, e-books and webinars. We're seeing more interactive content online, from those famous social media quizzes to e-books with space to fill out ideas or tick boxes.
What do we mean by interactive content, and is it something that small businesses can take advantage of? Let's take a look at some inspirational examples and best practices if you decide to add some interactivity to your content strategy.
What is interactive content?
Interactive content is just that, content which encourages the end user to interact with it in some way. For example, instead of passively watching a video or reading a blog, interactive content encourages you to engage and interact with it – think clicking buttons, selecting preferences or filling out information.
Why are we seeing more interactive content? It could be down to the increasing volume of content available online, the evolution of what we expect from brands and the challenges of keeping consumers engaged. Some other potential benefits include:
Encouraging consumers to engage with content for longer: Interactive content gains 2x more engagement compared to static content
Delivering personalised and more relevant content and information to consumers: Helping to keep them interested and in some cases to encourage a sale or step forward in the marketing funnel
Generating higher conversions: Interactive content generates 2x more conversions than passive content
Getting more traffic and shares: While interactive content could generate more shares on social media if people share quiz results or encourage their friends or family to consume your content, it also gets up to 5x more traffic compared to other content
Examples of interactive content
There are many different types of interactive content and they range on a scale of complexity. The level of interactivity you can add to your content will depend on a number of factors, from budget to resources and the nature of your business and behaviour of your target audience.
Let's take a look at a couple of examples of interactive content to bring the concept to life: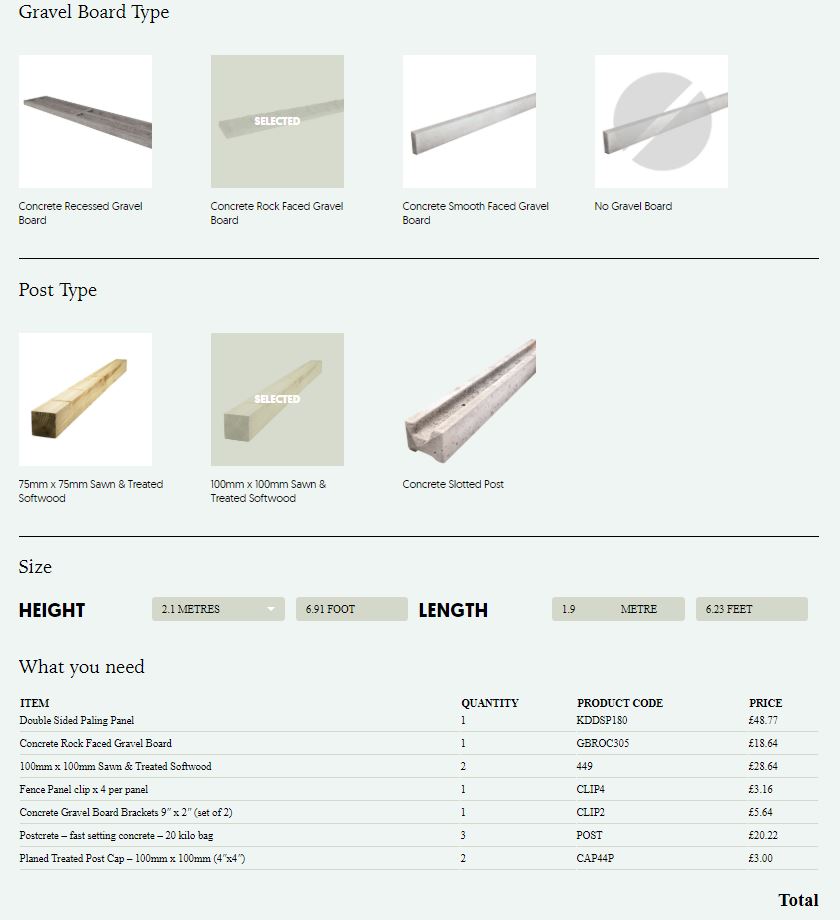 Webinars/Q&As: Including live discussions, debates and polls can add some interactivity to webinars, for example as Infoserve does in their weekly live Q&A sessions
E-books and whitepapers: Some of our own e-books and whitepapers at the UK Domain allow you to write ideas or notes directly into the file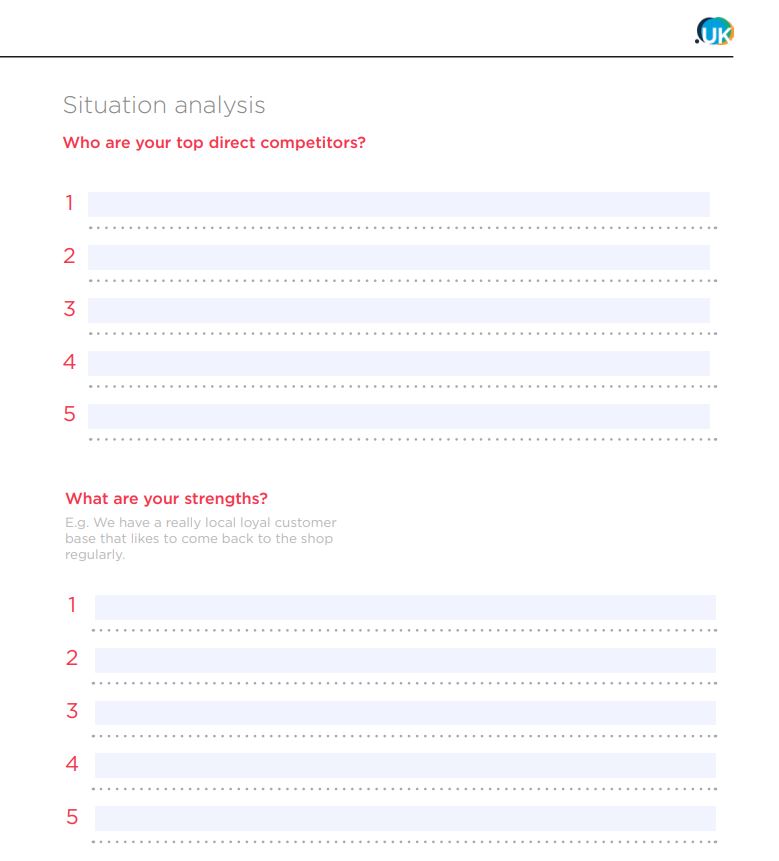 Best practices for creating interactive content as a small business
As we touched on earlier, interactive content doesn't have to be something only available to larger businesses with bigger budgets and resources. Smaller business can also benefit from adding some interactivity to their content, whether that's through utilising social platforms to host live Q&As or building a quiz for their website.
Here's a handy list of best practices to keep in mind:
1. Don't go too technical
The key to success is creating something that works and that your audience can use. Even the most technical pieces of interactive content could fall flat if they're difficult to use or don't provide anything of real value. Don't be afraid to keep things simple but effective.
2. Relevance and quality are key
As with any piece of content marketing, it's important to make sure your interactive content is relevant to your business and customers and it's high-quality. For example, turf businesses often offer a calculator to determine how many meters of turf a customer needs for their garden or project. This is relevant, useful and if it's displayed clearly and works well online, is of high-quality.
While quizzes can be fun and very engaging, it's important to note that they need to be relevant and hosted in the right place as they can sometimes appear quite spammy and risk being considered as clickbait.
3. Think about any technical restrictions
When deciding what interactive content to create, it's important to consider any restrictions in terms of your website's capabilities and how people can access and consume your content. It's an important step to think about how this content will work across your website or other online platforms and on multiple devices.
4. Research tools and templates
You may decide to invest some budget in asking a freelancer or agency to help you create a piece of interactive content or you might choose to see if you can do it yourself. It's a good idea to spend some time researching the different options.
Some interactive content, like live Q&As or 360 videos can be done directly within social platforms like Instagram and Facebook. If you're looking to create something like an online calculator or interactive e-book, you may require some outside help – in this case, making sure you create something that will be relevant and useful for a longer period of time is key to getting the most from your investment.
5. Promote, promote, promote
Once your interactive content is ready to go live, don't forget to shout about it! From posting on social to sending an email to your database, don't be afraid to tell your customers and followers about the great piece of content you've created.
This doesn't just apply straight after launch either, you can regularly communicate with your audience about your content and if you have the resources, you could also put some budget behind some paid advertising to give it a little boost.
Hopefully this has given you some ideas on how you could add some interactivity to your content marketing. Just remember that relevancy and quality are key. You can find more advice and guides on all things content marketing in our content hub or you can take a look at this guide to creating a content strategy.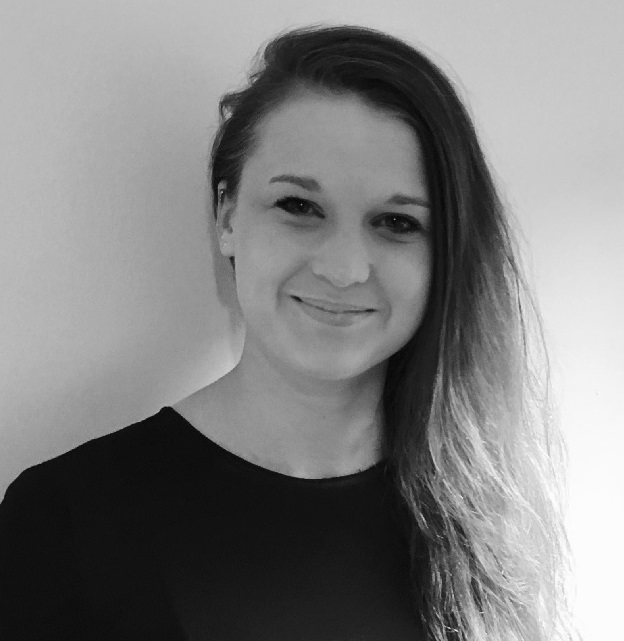 Zoe works as a Content Marketing Executive at the UK Domain. Previously working in advertising and the sporting industry, Zoe has over four years experience in marketing.
Read full profile